Oh I am excited about this one! I think it's because growing up I was sure I didn't like Brussels Sprouts. Then as an adult I continued to believe that until I tasted them roasted. I fell in love with them and then started experimenting with other ways to prepare Brussels Sprouts. This is Brussels Sprout and Sweet Potato Hash. It is an amazing tasting and healthful fall side dish!
Look how beautiful Brussels sprouts are! Just gorgeous.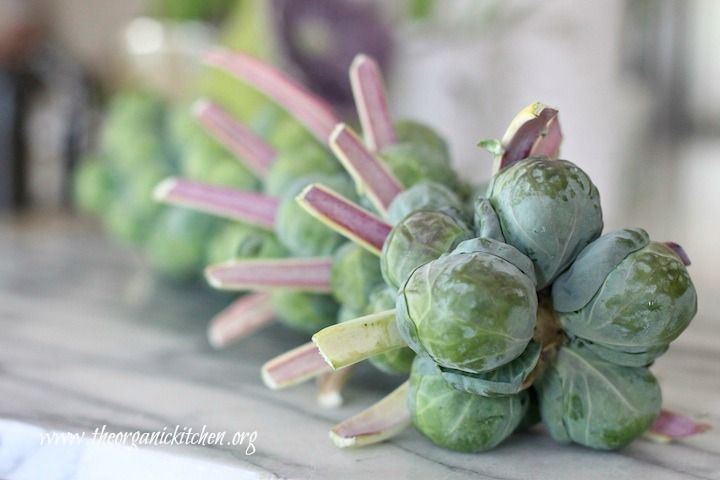 And they are so good for you! Brussels sprouts belong to the cabbage family. They are high in Vitamin C and fiber and contain a nutrient called sulforaphane. Sulforaphane is a chemical known to have cancer preventing properties. We can all use more of that.
This recipe contains other nutrient dense vegetables as well, sweet potatoes, shallots and yellow squash. This variety of color is exactly what we want in a side dish! A variety of color means we are consuming a variety of nutrients.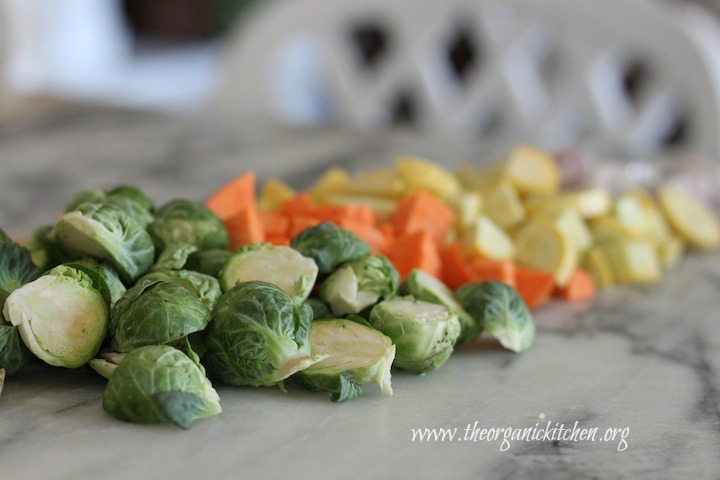 :
I use bacon in this recipe but vegetarians and vegans obviously you can skip this ingredient. If you are using bacon make sure you get nitrate free bacon from pastured pigs.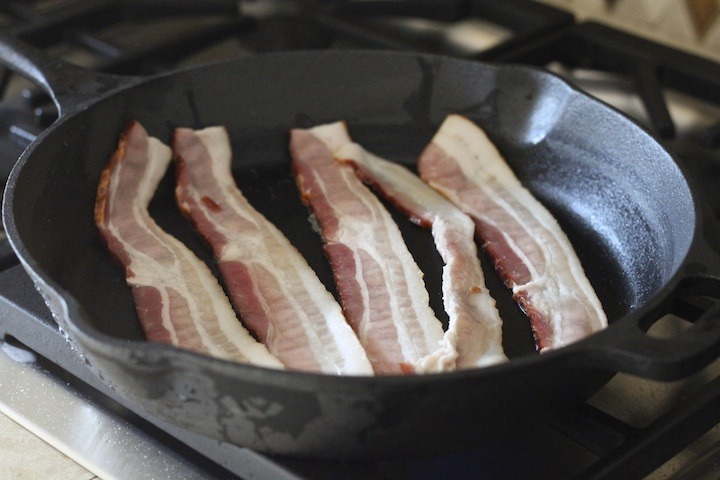 When sauteeing vegetables always start with the ones that take the longest, then add the ones that take less time as you go. (affiliate link) I use a cast iron skillet like this one for this recipe.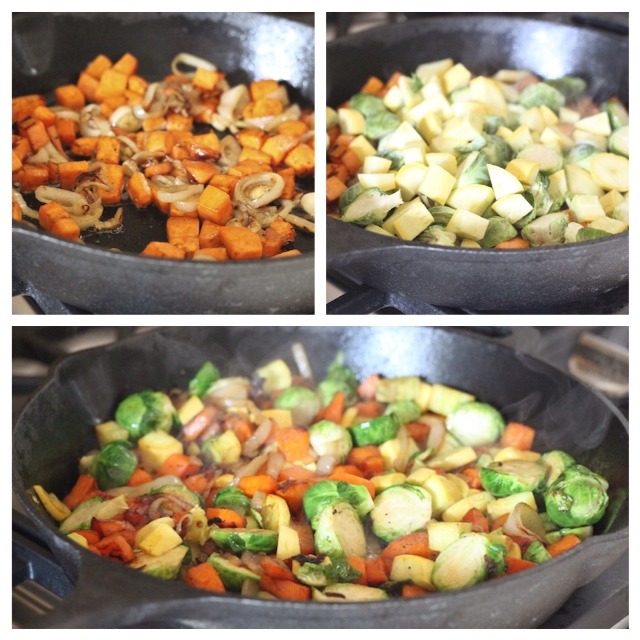 We 'finish' this recipe with sea salt, freshly ground pepper and balsamic glaze. Balsamic glaze is a balsamic vinegar reduction that has the consistency of a thick syrup.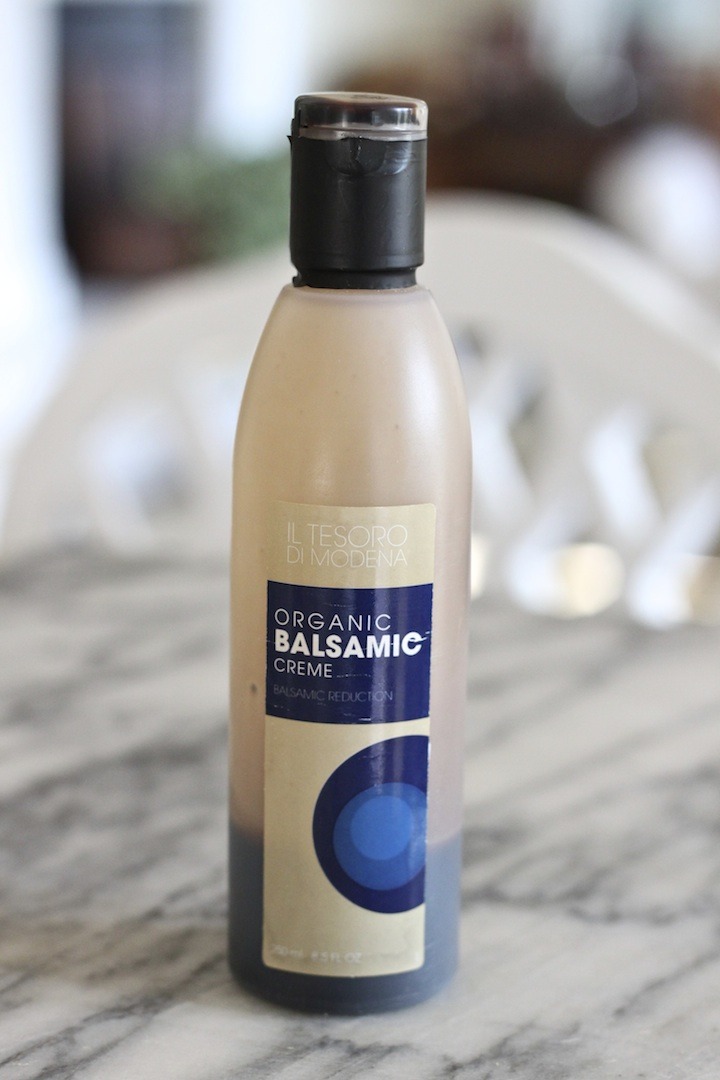 Notice how the edges of the veggies are browned. Perfection.
The Recipe: Brussels Sprouts and Sweet Potato Hash
Tips and what you will need: (affiliate links) sea salt, I like this brand. I love my battery operated pepper grinder. and for this recipe I prefer cast iron pan.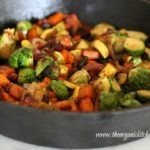 Brussels Sprout and Sweet Potato Hash!
This is Brussels Sprout and Sweet Potato Hash. It is an amazing tasting and healthful fall side dish!
Keyword:
easy side dish recipe, holiday recipe, Thanksgiving
Ingredients
5-6

slices

of bacon

cooked till crispy and chopped (optional)

2

T

butter, ghee or coconut oil

1

sweet potato

diced 1/2 inch

5

shallots

peeled and sliced

1

medium yellow squash

diced 1/2 inch

12

brussels sprouts

cut in half (if large, quarter)

sea salt

freshly ground pepper

balsamic glaze
Instructions
Cook bacon in pan till crispy. Set bacon on paper towels and set aside.

Use a paper towel to soak up all but about 2 T of bacon grease left in the pan.

Add 1 T butter to pan and sauté sweet potatoes in bacon grease and butter for 5 minutes on medium heat, stirring occasionally.

Add sliced shallots and sauté for 8-10 more minutes, again stirring occasionally.

When onions are slightly caramelized add brussels and squash (adding more butter, ghee or coconut oil if necessary), cover pan with lid and sauté for 5-8 more minutes, stirring occasionally. When brussels are bright green, edges browned and soft enough to eat but not mushy, remove from heat.

Season with sea salt and pepper to taste. Toss. Add chopped bacon, generously drizzle with balsamic glaze. Toss and serve. I use the left overs on top of my eggs the next day for breakfast!
My cookbooks are available in hardcover and ebook, just click here. Have a fabulous day and go eat your Brussels sprouts!
~Linda Spiker
May I Please Ask A Favor?
We small bloggers need all the help we can get. Subscribing and sharing on social media is very appreciated!