If you have been on the fence about trying Daily Harvest Healthy Meal Delivery, it's time to get off the fence! USE my Daily Harvest link and coupon code THEORGANICKITCHEN at check out to Get Up To $40 Off your first box of Daily Harvest!
(This post contains affiliate links. I may make a commission from sales but your price remains the same.)

What Is Daily Harvest?
Daily Harvest helps you stock your freezer with clean, delicious, healthy, plant based meal options that can be prepared in minutes. We have been using Daily Harvest Healthy Meal Delivery for almost nine months and we love it! My husband and I especially love the smoothies and oat bowls but Daily Harvest also makes harvest bowls, soups, non dairy ice creams, almond mylk, flatbreads, cookie bites, chia bowls and lattes! Each box is fully customizable.
How it Works:
You schedule your box of Daily Harvest to arrive whenever you desire, and you choose what comes in the box! Everything arrives frozen, in biodegradable packaging, all you have to do is pull something out of the freezer and blend or heat. Super easy! Each meal is dairy free, gluten free, refined sugar free and can be made in minutes.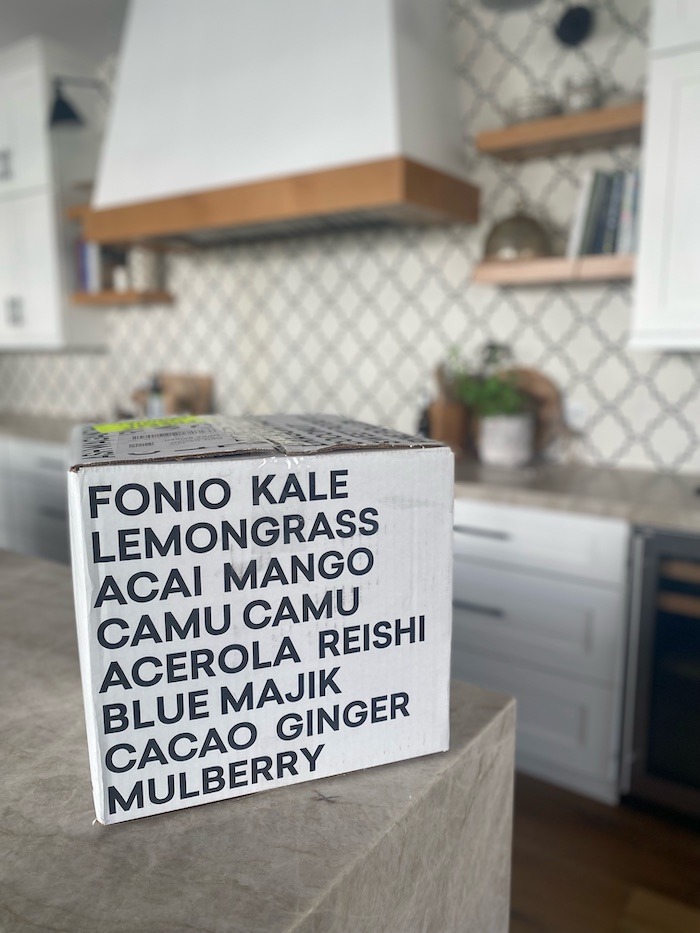 How You get the Discount!
Simply use this link—> Daily Harvest and the discount code THEORGANICKITCHEN at check out and you can get up to $40 off your first box! Want to try a smaller box? That's ok too! You can receive $25 off nine items, $30 off fourteen items, or $40 off twenty-four items.
Our Personal Favorites!
Ok lets get down to the nitty gritty, our favorite picks. As far as smoothies go, our favorites are the Almond Cherry, Tart Cherry Raspberry, the Mango Greens and the Peach Strawberry! We just add unsweetened vanilla almond milk and a couple of dates (for sweetness and pre-biotics) to the blender and in less than two minutes we have a perfectly fabulous smoothie. We also love the Mulberry Raspberry and Apple Cinnamon Oat Bowls. We just cook them up with almond milk and chow down. The non dairy ice creams and cookie bites are also dreamy and completely refined sugar free, dairy free and gluten free! Enjoy your discount friends and have a happy Healthy New year.