It's perpetual summer here. Yep, summer in California lasts forever. And that's ok by me because we can enjoy light, healthy summer fare all year!
(This post contains affiliate links. I may make a commission off sales but your price remains the same.)
Greens with Mango and Citrus Vinaigrette:
I love greens, but I love them even more when they are tossed with ripe fruit, sweet veggies, roasted nuts or seeds and a healthy, delicious homemade salad dressing.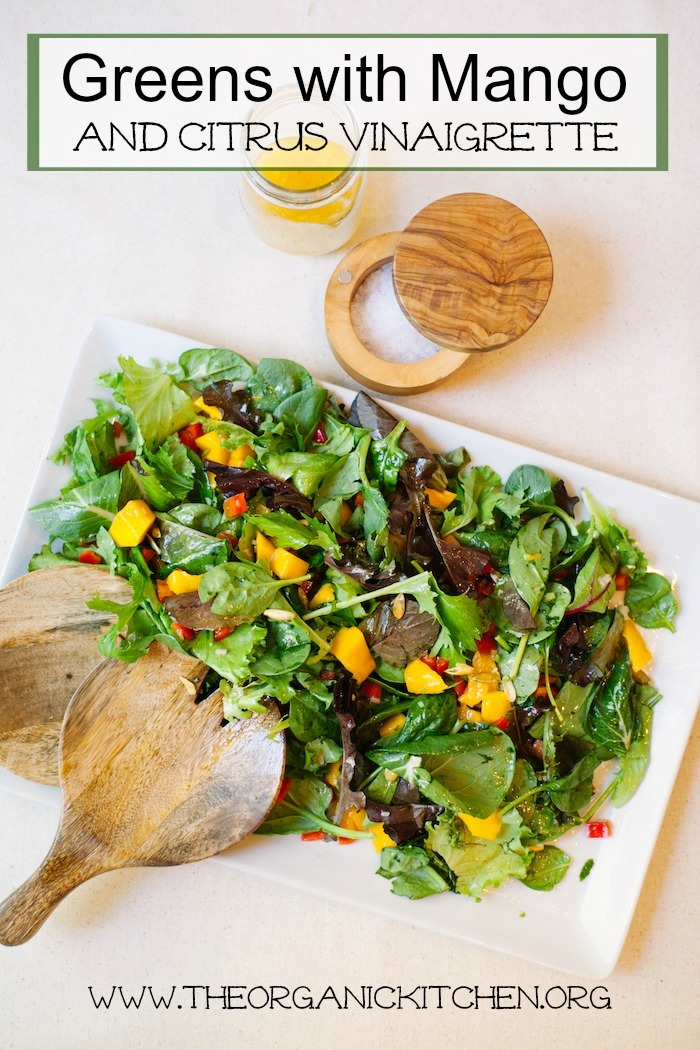 This 'Greens with Mango and Citrus Vinaigrette' is my go to salad when serving Mexican food. I serve it alongside my Spicy Lime Chicken and Mexican Street Corn. And everyone is very happy. Very, very happy.
Loaded with antioxidants and healthy fats this salad is perfection on a platter!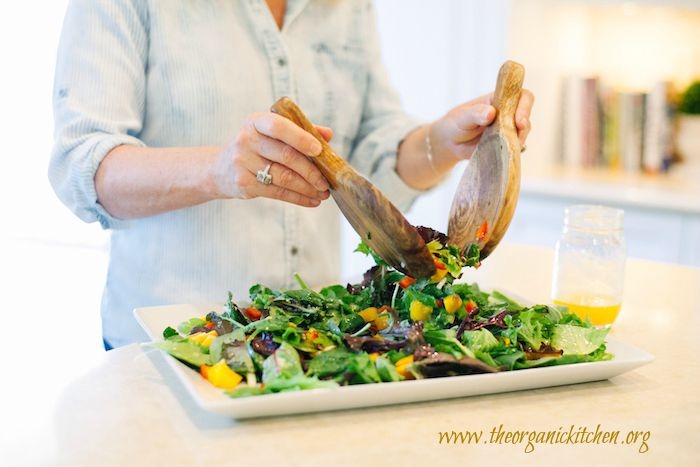 The Recipe: Greens with Mango and Citrus Vinaigrette
Tips and what you will need: a hand held juicer or citrus juicer,  a good quality white balsamic vinegar (quality sea salt,  mini whisk, and mason jars or any container with a lid. I just try to avoid plastic (affiliate links).
Such a delightful summer treat! Please take a look at my Five Favorite Summer Salad Dressings here. Enjoy and please share if you are so inclined!
~ Linda Spiker
Post tags: Gluten free, dairy free
 May I Please Ask A Favor?
We small bloggers need all the help we can get. Subscribing and sharing on social media is very appreciated!