You may have noticed that I only post dessert recipes about once a month. There is a reason for that. I believe a treat should be just that- something rare and truly special and when you decide to treat yourself, you should do it right! Take the Root Beer Float for instance, it's a very simple dessert, but with superb ingredients and a little twist on presentation you can make it truly extraordinary!
(This post contains affiliate links. I may make a commission from sales but your price remains the same.)
How to Make a "Not Your Mama's Root Beer Float"
So how does one make a truly extraordinary root beer float? A float so delicious and unique that you have never tasted anything quite like it? Well, You use a gourmet root beer and lace your glass with rich dark chocolate and a 'bite' of sea salt…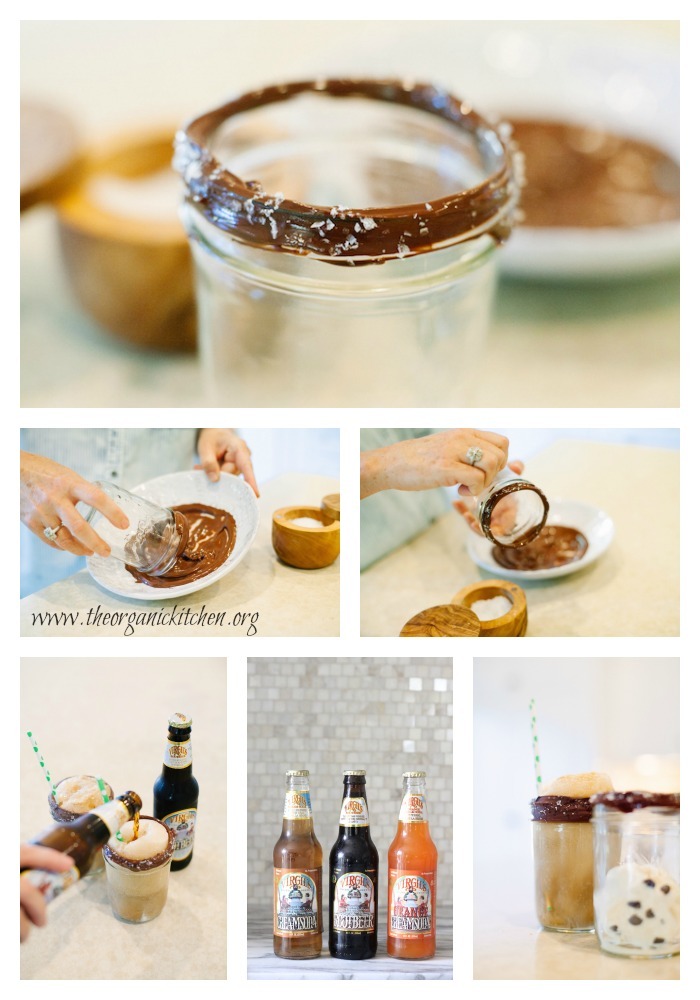 Start with a Great Root Beer!
Root beer floats are usually pretty straight forward, two ingredients; root beer and ice cream. I highly recommend using a gourmet root beer made without corn syrup. It truly makes a big difference! There are several gourmet brands out there these days with notes of sweet vanilla, cinnamon, and nutmeg, even ginger! Experiment and see what you like best!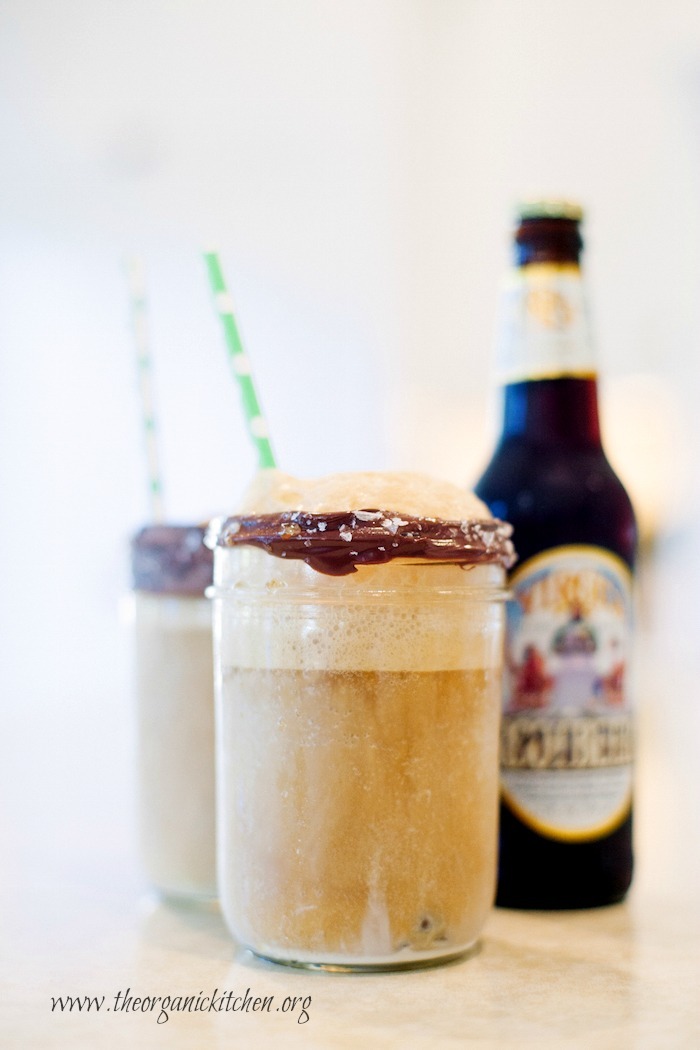 The Ice Cream: Think Outside the Carton!
I freely admit I am an ice cream snob. I am a big fan of creamy, rich, full fat ice cream. I love homemade and have a Salted Caramel Pecan No Churn Ice Cream or vanilla bean with chocolate covered almonds, mini peanut butter cups, or chocolate chips that I think you will love! Of course you can use your favorite store bought as well.
Bump Up The Presentation:
If you really want a mind blowingly awesome float, take it to the next level by serving your float in a mason jar with a chocolate rim sprinkled with sea salt!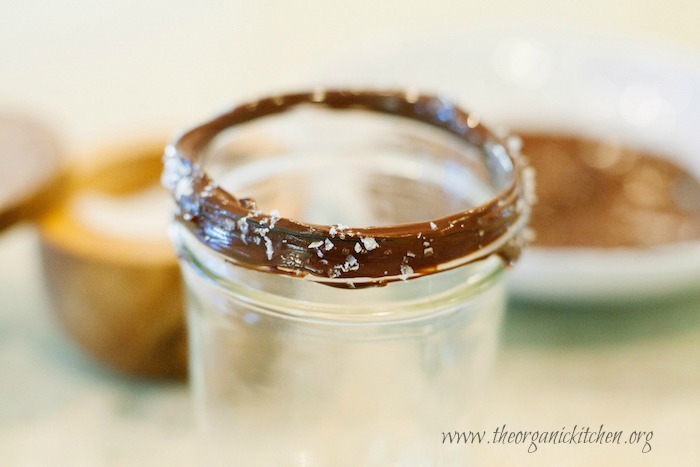 Just swirl the rim of a mason jar in melted chocolate, use your finger to evenly coat the rim and then sprinkle with sea salt! Every time you take a sip of your float you get some rich dark chocolate with a little 'bite' of sea salt! I told you this float would be extraordinary.

Have I mentioned how much I love my job?
I promise these will be the best root beer floats you have ever tasted!
Not Your Mama's Root Beer Float!
A new twist on an old tradition! Be sure to get creative by using different flavor combinations!
Keyword:
easy dessert recipe, kid-friendly recipes, summer recipe
Ingredients
Desired amount of ice cold quality gourmet root beer

Desired amount and flavors of ice cream

see suggestions in post above

Desired amount of mason jars

Good quality dark chocolate chips

12oz covers about 8-10 mason jars

sea salt
Instructions
Melt chocolate according to package instructions.

When melted stir and tilt bowl so chocolate goes to one side.

Swirl the top of the mason jar in chocolate, use your finger to smooth chocolate around the rim.

Before chocolate begins to firm up, sprinkle with sea salt.

Allow to sit for a few minutes, so the chocolate just begins to harden.

Scoop ice cream into jar, pour root beer over and serve!
There you have it. The most amazing gourmet root beer float ever. Enjoy! ~ Linda Spiker
MAY I PLEASE ASK A LITTLE FAVOR?
We small bloggers need all the help we can get. Subscribing and sharing on social media is very appreciated!
All photos and recipes are copyrighted by Linda Spiker.