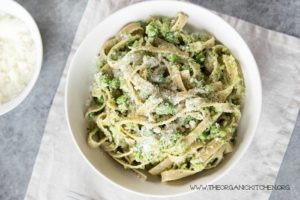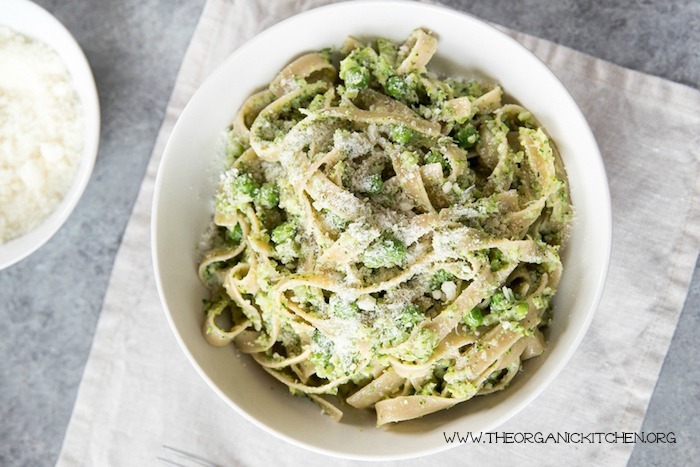 Pasta with Creamy Broccoli and Peas
Yield 4 servings
Tagliatelle cooked al dente and tossed with broccoli and peas sautéed in butter, olive oil and cream, then finished with Pecorino Romano! 
Instructions
Place a large pot of salted water to boil. While waiting for water to boil, prepare ingredients:
In a large skillet, combine the broccoli, butter, olive oil, garlic, and salt to taste.
Place the skillet on the stove and cook on medium-low heat for 4 minutes, stirring frequently. Add a few tablespoons of water, as needed, to ensure the broccoli does not burn.
Add the cream and the peas to the skillet and cook for 3 minutes.
Turn off heat and mix in the cheese and the dill or mint.
Cook pasta according to package instructions.
Drain the pasta.
Add the pasta to the skillet and toss with the sauce.
Serve with grated Pecorino Romano cheese.
Courses Dinner
Cuisine Italian
Recipe by The Organic Kitchen Blog and Tutorials at https://www.theorganickitchen.org/pasta-with-creamy-broccoli-and-peas-gluten-free/