Hello friends, I have a fabulous recipe for you today : Perfect Cooktop Filet Mignon!
National Cooking Day: A Celebration of Home Cooking!
I developed this recipe for www.PotsandPans.com to celebrate National Cooking Day. The National Cooking Day celebration was established to honor and commemorate the joys of home cooking. You know I am a big fan of home cooking as just one way to nourish ourselves and our family. When you make food yourself, you know exactly what goes in it. In this case it's very simple: Grass fed Beef, Sea Salt, Pepper, Butter and Chives!
Why Make Filet Mignon on the Cooktop?
In my humble opinion the best way to get a steak exactly how you want it is by searing it on the cooktop in a grill pan and then finishing in the oven. You can find several choices of fantastic grill pans here.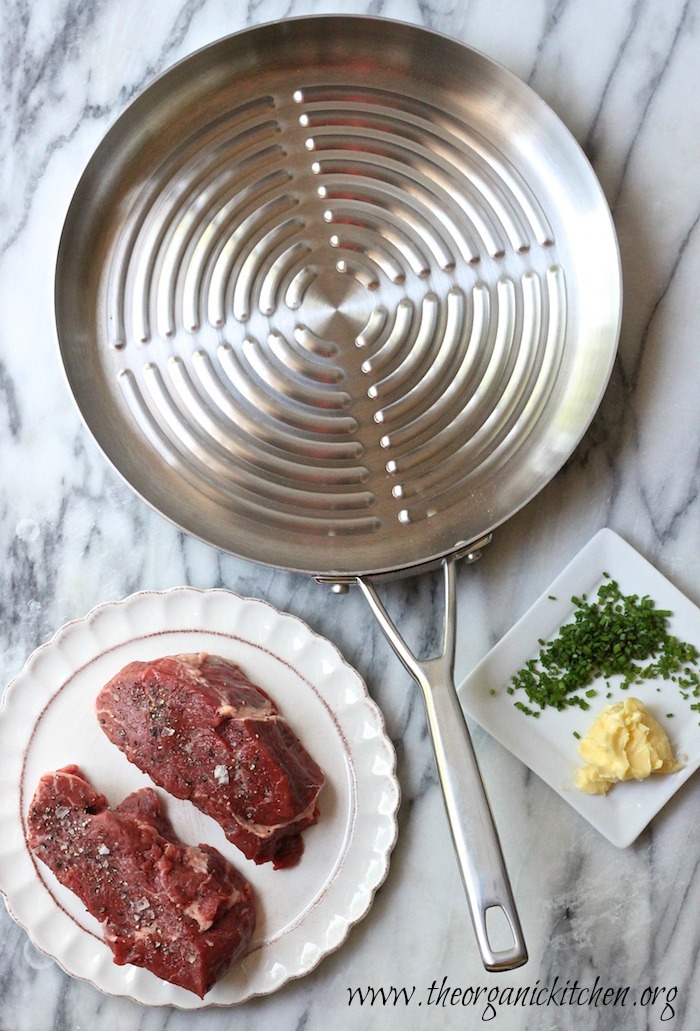 Notice how searing in a grill pan creates a perfectly crispy exterior while the oven finish crates a perfectly done, tender interior…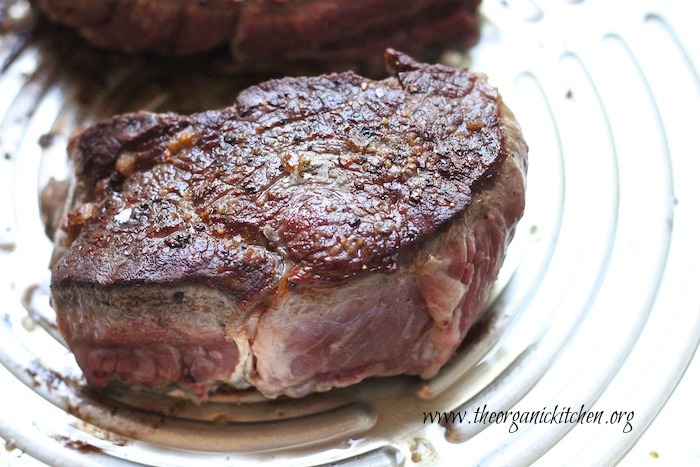 Finish in The Oven:
After searing on the cooktop place the grill pan in the oven to finish to your liking…rare, medium rare, medium…you call the shots.
Get The Recipe!
Get the full recipe and timing instructions for The Perfect Cooktop Filet Mignon here.
MAY I PLEASE ASK A LITTLE FAVOR?
We small bloggers need all the help we can get. Subscribing and sharing on social media is very appreciated!