The only thing better than baked sweet potatoes are Twice Baked Sweet Potatoes with Bacon and Eggs! Twice Baked Sweet Potatoes make the perfect breakfast, lunch or casual dinner.
Baked sweet potatoes, with melted pasture butter, topped with bacon and eggs…it doesn't get any better or easier than this!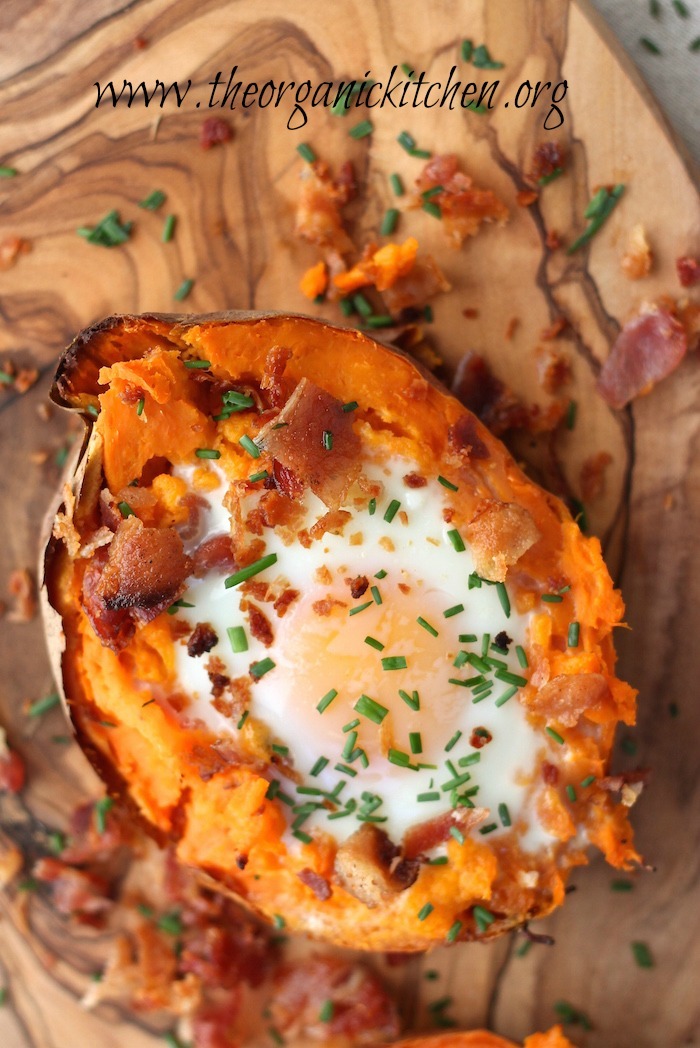 It's Easy as 1,2,3…4
Bake potatoes.
Cut in half and use a knife to cuts slits into the potato halves.
Add butter (or ghee) and use a fork to mash, use the back of a spoon to create a nice crater.
Sprinkle with cooked bacon and then carefully crack an egg into the crater you created in each potato half, and place back in the oven for a few minutes!
Voila! A delicious, beautiful, easy meal!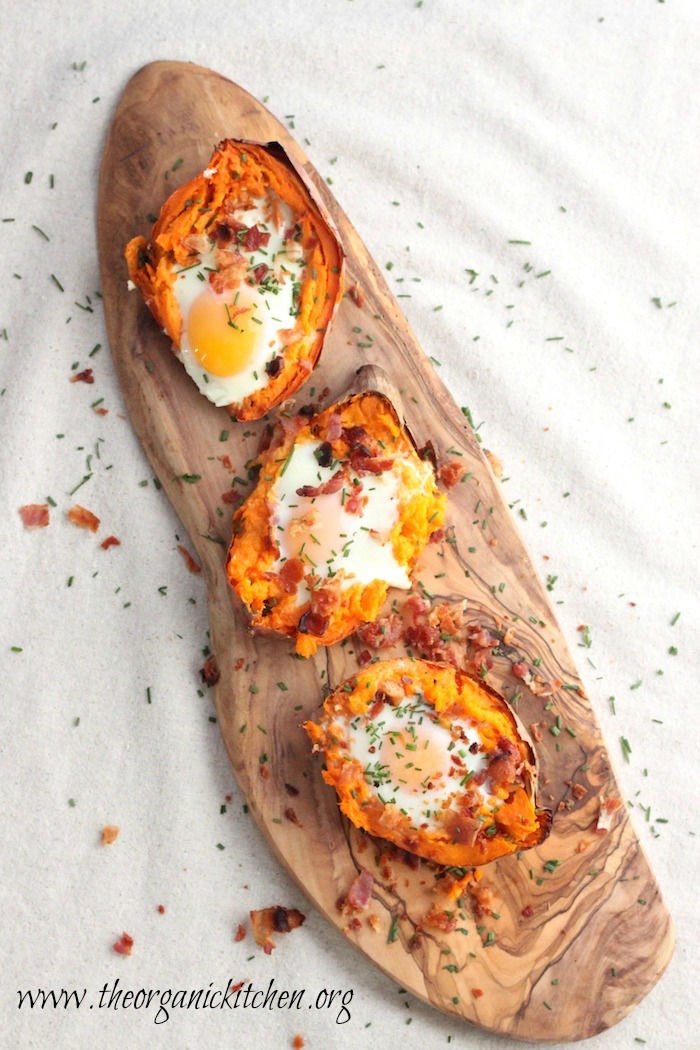 The Recipe: Baked Sweet Potatoes with Bacon and Eggs
Tips and what you will need: (Affiliate links via Amazon) Use LARGE sweet potatoes and SMALL eggs or the eggs will spill over sides. You will need a cookie sheet and parchment paper. I love Maldons Flaked Sea Salt. I buy the tub (it's a money saver!) My wooden serving board can be found here.
Get 3 Meals Free from Sun Basket! Fresh organic ingredients and easy recipes delivered, with Paleo, Gluten-free and Vegetarian options.