This Apricot Cashew Chicken Rice Bowl is a quick easy meal made using only one pot and one pan and is ready in the amount of time it takes to cook rice!
(This post is sponsored by RiceSelect!)
How I do It: 
I start the rice and while it cooks I cut up the veggies and chicken, make the sauce, and then add the veggies and chicken right to the sauce to simmer until cooked. That is it! So easy.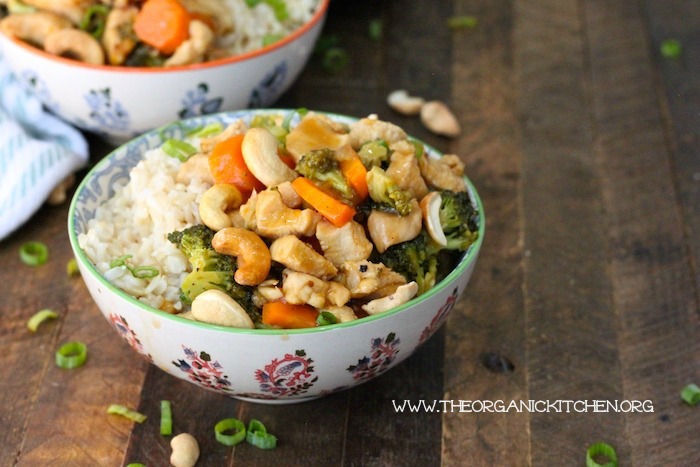 The Rice:
For this recipe I used Texmati Brown Rice from RiceSelect. Award-winning Texmati® Brown Rice is the all-natural, whole grain alternative to Texmati® White Rice, and is a perfect choice for today's healthy lifestyles. With only the inedible husk removed, it is heart-healthy and has a low glycemic index value. With it's nutty taste and slightly chewy texture, Texmati®Brown Rice is great when paired with strong seasonings and sauces, like the apricot sauce in this recipe. I simply cook according to package instructions, place in a bowl and spoon that amazing apricot cashew chicken over the top!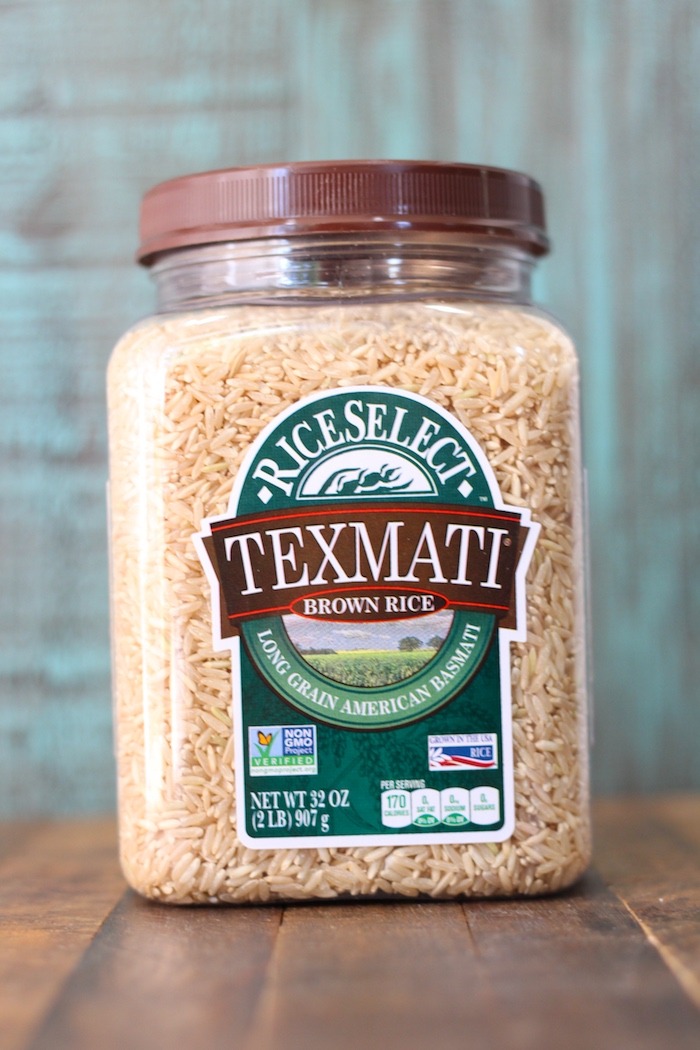 The Recipe: Apricot-Cashew Chicken Rice Bowl
Tips: I am usually not a stickler for cutting veggies etc the exact size, but in this recipe it actually makes a difference. For the rice and veggies to finish cooking at the same time the chicken needs to be no larger than 1/2″ cubes and the vegetables should be cut as described below. This recipe is gluten free.
MAY I PLEASE ASK A FAVOR?
We small bloggers need all the help we can get. Subscribing and sharing on social media is very appreciated!