Mexican Street Corn is a hit at every summer party. Sweet corn, cooked to crispy perfection and then drizzled in butter and lime, and sprinkled with sea salt, Cotija cheese, and cilantro!
(This post contains affiliate links. I may make a commission from sales but your price remains the same.)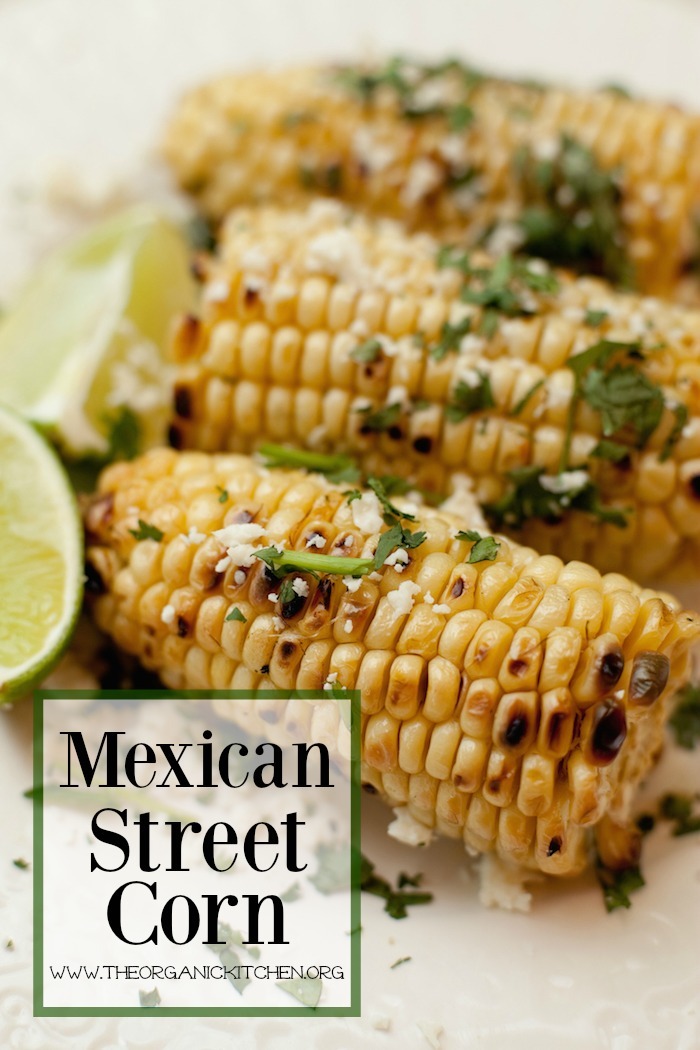 Mexican Street Corn:
We love this corn and make it frequently. And not just on the BBQ. When the weather doesn't cooperate I pop it under the broiler. It comes out great! Cotija cheese is a hard cheese made from cow's milk that originated in Cotija Mexico. It comes in a block that is easily crumbled and can be found in most supermarkets.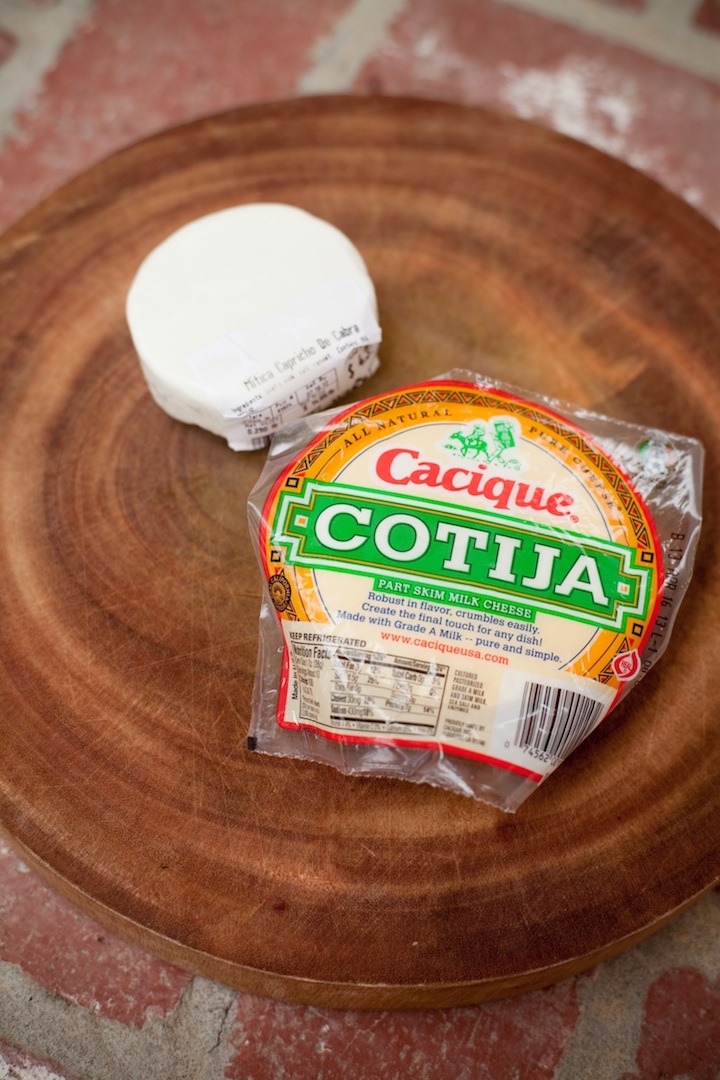 Cilantro, a powerhouse when it comes to antioxidants, also acts as a digestive aid and is known as a great detoxifying agent for those with high mercury levels. The power of herbs is truly amazing. Some people have a hard time telling parsley and cilantro apart. Here is a little tool I teach my students…parsley starts with a "p" and the leaves are pointy. Cilantro starts with a "c" and the leaves are curvy… no my students aren't five, but believe me once I tell them that little ditty they never forget it (and now neither will you.)
What to serve it with:
Honestly, this corn is truly fabulous and can be served alongside almost anything, but I will make a couple of suggestions…If you want to keep the south of the border theme, try it with my Pulled Pork Tacos or my Easy Chicken Tacos. But it's also great with Burgers or BBQ chicken.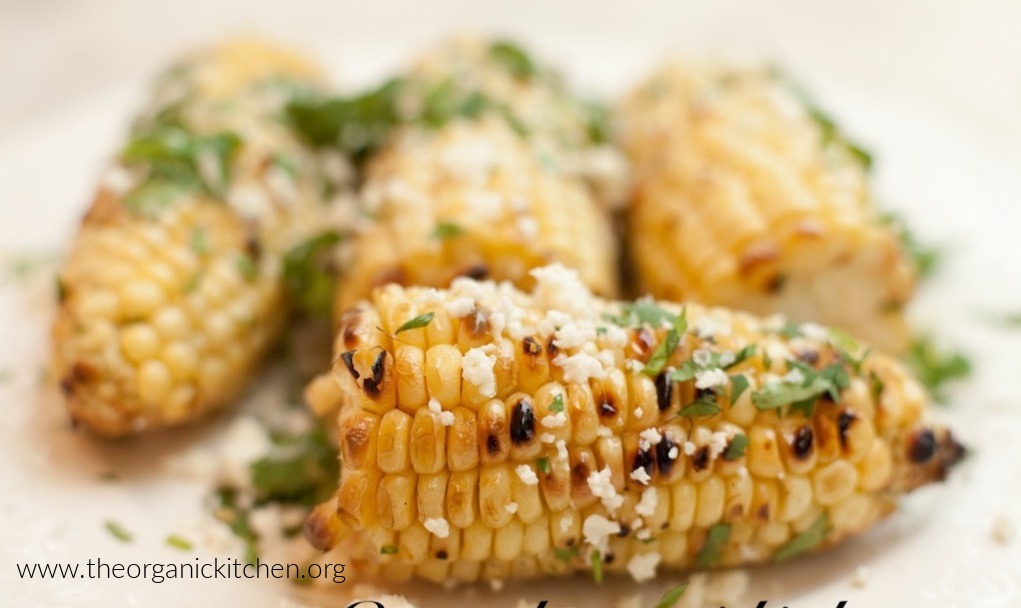 The Recipe: Mexican Street Corn
Tips and what you will need: I use coconut oil instead of grill spray to prevent sticking. Just wipe down grill with a little coconut oil on a paper towel. I love this sea salt. You will need a large stock pot. This is the stock pot of my dreams. We love our mini grill for excursions to the park or beach but use a regular size grill in the backyard. (affiliate links)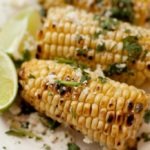 Mexican Street Corn
This fabulous grilled corn is a hit at every BBQ! In the off season you can broil instead of grilling.
Keyword:
easy side dish recipe, grilling recipe, summer recipe
Ingredients
6

cobs of white or yellow corn

1/2

cup

crumbled Cotija cheese, crumbled

¼

cup

cilantro, chopped (for those that don't like cilantro, you can use parsley)

2

limes, quartered

Sea salt

Olive oil or butter
Instructions
Place a large pot of water on cooktop on high heat, add corn. Preheat grill to 425 degrees.

Bring water to a boil. Allow corn to boil for three minutes.

Remove corn from water and set on hot grill, close lid. Turn corn every few minutes until corn is scorched a bit on all sides. Remove from grill, brush with butter or olive oil. Sprinkle with sea salt, cotija cheese and cilantro. Drizzle with fresh lime juice.
May I Please Ask A Favor?
We small bloggers need all the help we can get. Subscribing and sharing on social media is very appreciated!