Blackberries are an often overlooked berry. They are higher in age fighting and health promoting antioxidants than many berries and are quite delicious in their own right.
(This post contains affiliate links. I may make a commission off sales but your price remains the same.)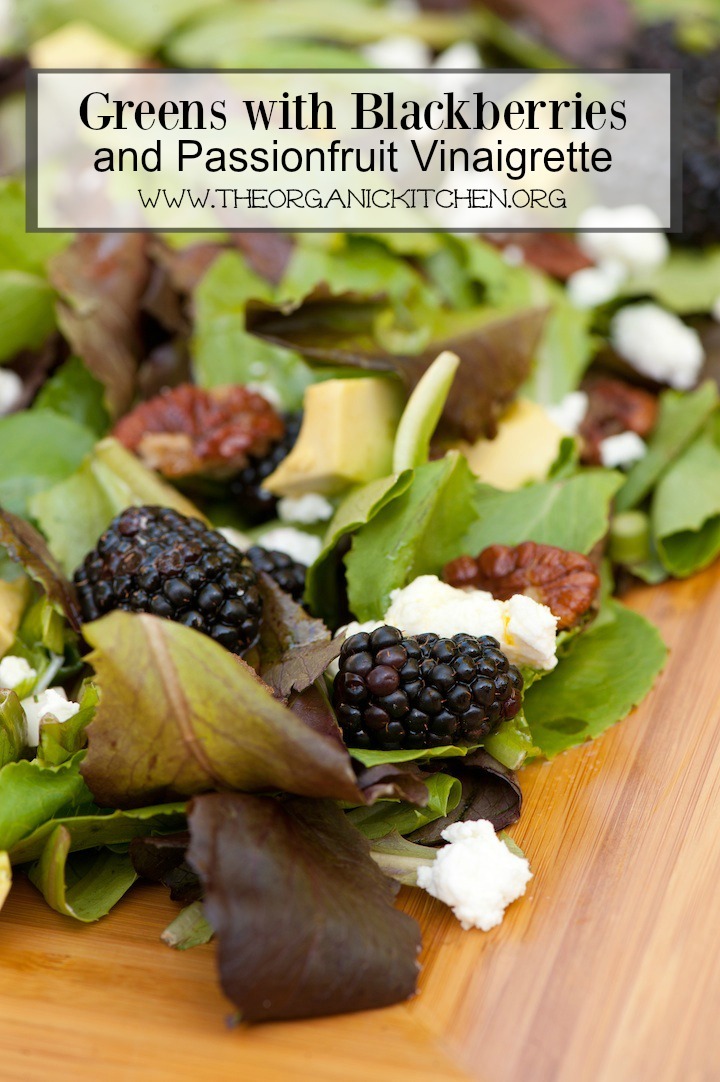 The Salad:
The salad itself is very simple: greens, berries, caramelized nuts, soft goat cheese and avocado. It's the dressing that really takes this salad to the next level.
The Passionfruit Vinaigrette:
This light, beautiful dressing is the perfect compliment to the fresh, ripe berries and creamy goat cheese in this salad. You can find the A'L Olivier Passionfruit Vinegar at fine gourmet stores, or have it delivered to your door by clicking here. BUT I also offer a lemon vinaigrette for those that don't necessarily want to order a special vinegar, but I have to say….it's amazing, you should definitely try it.
The Caramelized Nuts:
Toss in some raw nuts or if you want to make it extra special, caramelized nuts…watch a video tutorial here:) That white pan you see is a ceramic pan, non stick and non toxic!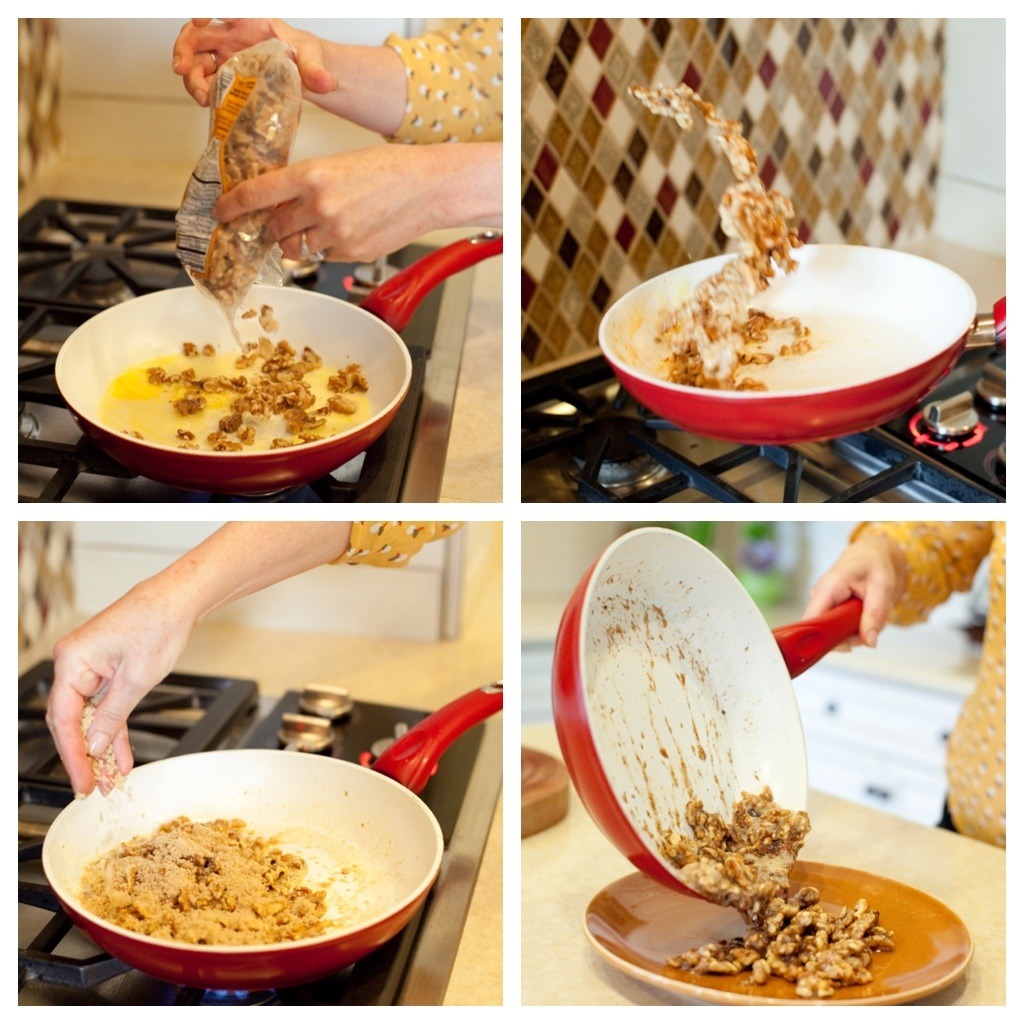 The Recipe: Greens with Blackberries and Passionfruit Vinaigrette
What you will need: If you want to make the Passionfruit vinaigrette you will need Passionfruit vinegar from A L'Olivier. Otherwise make the lemon vinaigrette also listed below in the recipe.
I like to serve my salads on a platter instead of in a bowl, then you don't lose the good stuff at the bottom! I think it looks prettier too!
~ Linda Spiker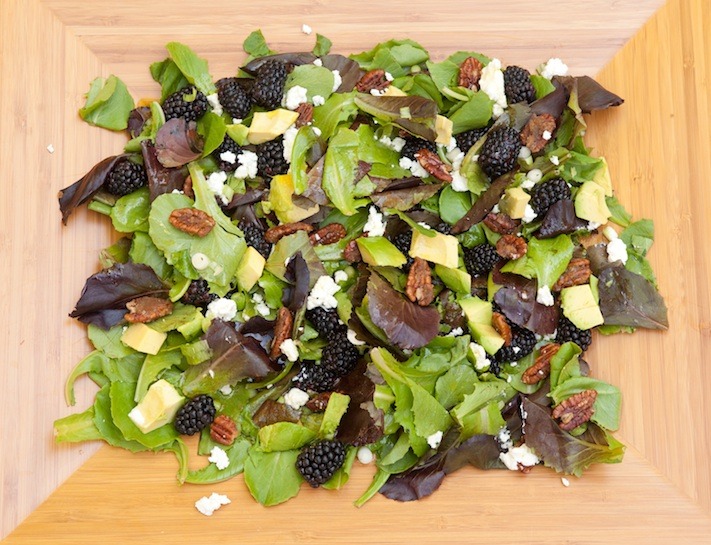 MAY I PLEASE ASK A FAVOR?
We small bloggers need all the help we can get. Subscribing and sharing on social media is very appreciated! 
Post tags:  dairy free optional, vegetarian, gluten free