I don't think it is a coincidence that pomegranates come into season around the holidays. I cannot think of a more festive looking fruit! And the fact that pomegranates contain immune boosting antioxidants to help fight those colds and flus is just a win/win! They also happen to taste great and make a flavorful addition to salads. I will be serving these Greens with Roasted Sweet Potatoes and Pomegranate Seeds at our Christmas table!
(This post contains affiliate links. I may make a commission off sales but your price remains the same.)
The Sweet Potatoes:
Roasting enhances the already natural sweetness of these lovely orange potatoes! And combined with pom seeds and feta, this salad couldn't look more like the holidays!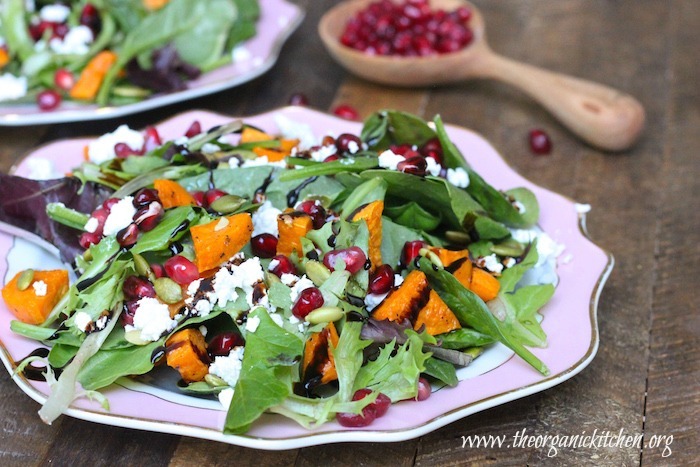 The Pom Seeds:
If you find removing pomegranate seeds to be a chore, you will love my easy method for getting those seeds out in two minutes! No more struggle, no more mess!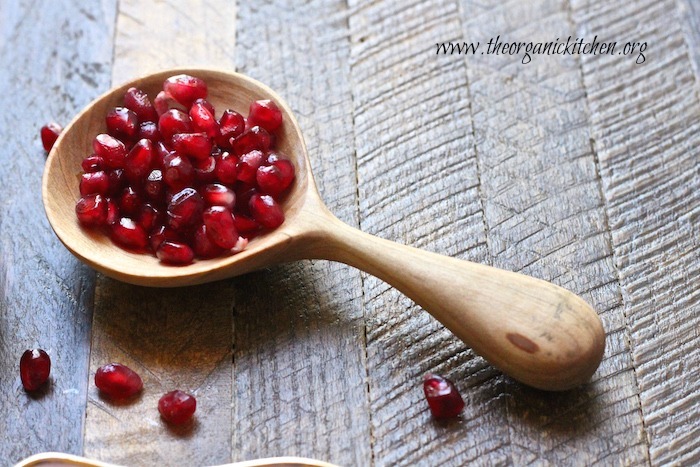 The Dressings:
Yes, I said dressings. I am going to offer you two. Both taste amazing on this salad. The first is a traditional balsamic vinaigrette that takes a total of about two minutes to put together. Heart healthy olive oil, sweet aged balsamic, chopped green onions and a hint of dijon combine to make a flavorful dressing that compliments the sweet potatoes and creamy feta! BUT if you prefer a lighter dressing, this salad also tastes delicious with a light lemon honey dressing.
The Recipe: Greens with Roasted Sweet Potatoes and Pomegranate Seeds
Tips and what you will need: for roasting sweet potatoes I always recommend covering a rimmed cookie sheet with unbleached parchment paper for best results and easy clean up! As always you will need a good knife!
MAY I PLEASE ASK A FAVOR?
We small bloggers need all the help we can get. Subscribing and sharing on social media is very appreciated!