You may have noticed citrus is everywhere. I can't visit Pinterest, Instagram or my favorite cooking websites without seeing brightly colored limes, lemons, grapefruit and tangerines. I am not complaining mind you, I love it! Citrus is a winter delight and since a romantic holiday is looming I thought I should meld citrus and romance into one scrumptious dessert, and this is what I came up with: "Lemon Shortbread Bars with Mascarpone".
(This post contains affiliate links. I may make a commission off sales but your price remains the same.)
These lovely cookies are delicate and crispy and slathered in a combination of lemon curd and mascarpone cheese.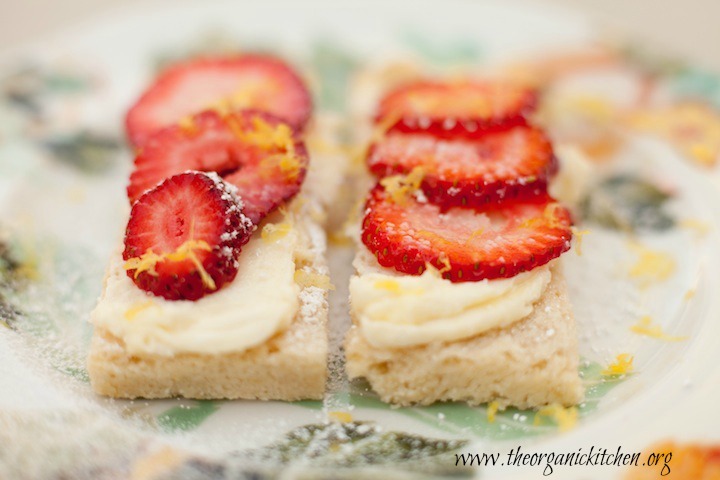 I begin with a traditional shortbread recipe but add lemon juice and lemon zest to the dough for a light, lemony cookie!
Served plain these are delightful enough but of course I just couldn't leave it as is, so I spread on a mixture of mascarpone cheese and lemon curd (affiliate link). Mascarpone is an Italian cream cheese. Lemon curd is a tart topping for biscuits and scones.
They were beautiful spread with just the mascarpone and lemon curd but because California has berries all year long I added sliced strawberries, but blackberries and blueberries work too.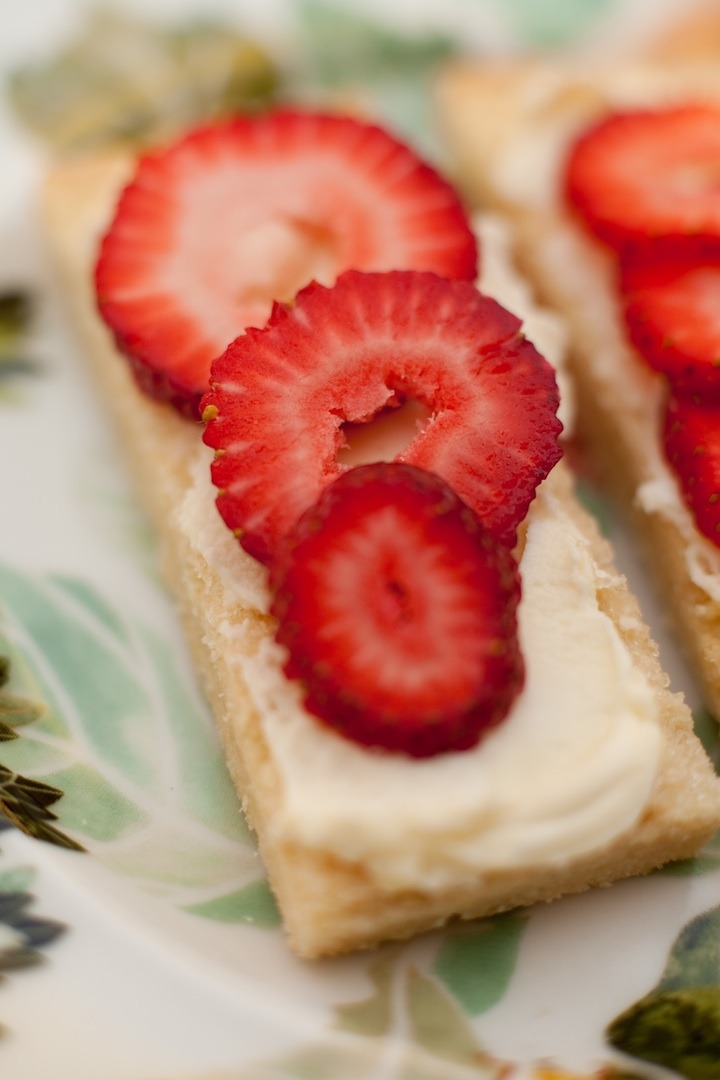 … I finished with a light dusting of powdered sugar…
…and one of my favorite final touches, lemon zest! I always use a microplane to zest citrus. (affiliate link)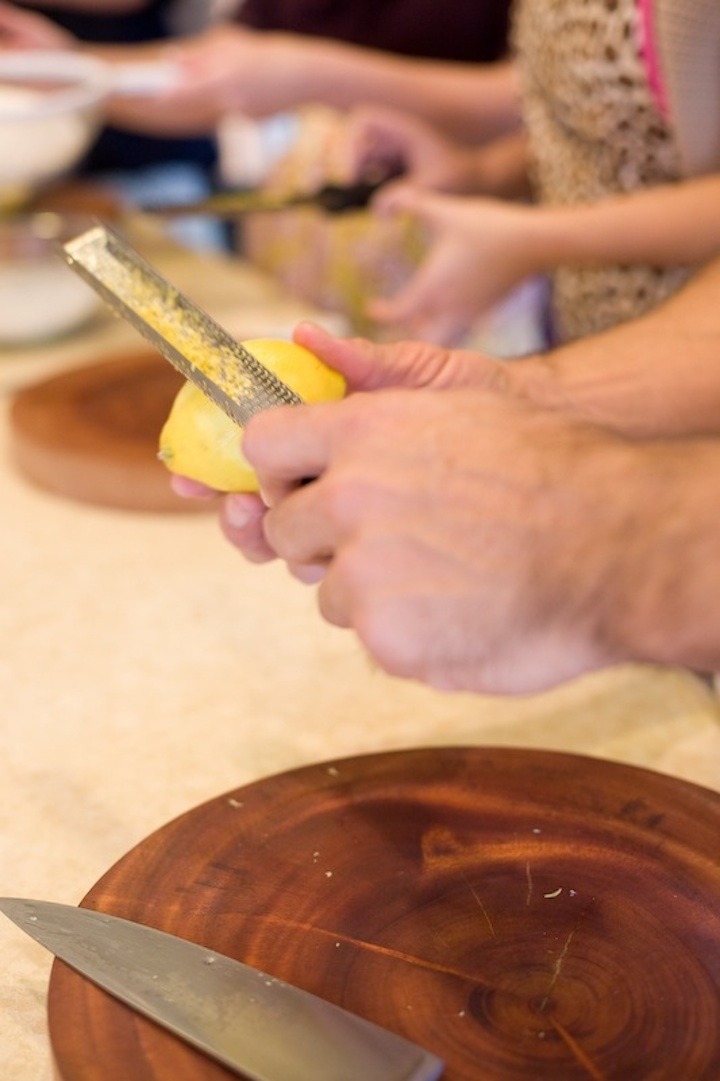 The Recipe: Lemon Shortbread Bars with Mascarpone
Tips and must haves: You will need a  hand mixer or bowl mixer,  a microplane,  an 8 x 8 glass baking dish and unbleached parchment paper. If you would like to make these cookies gluten free, I recommend Jovial GF flour.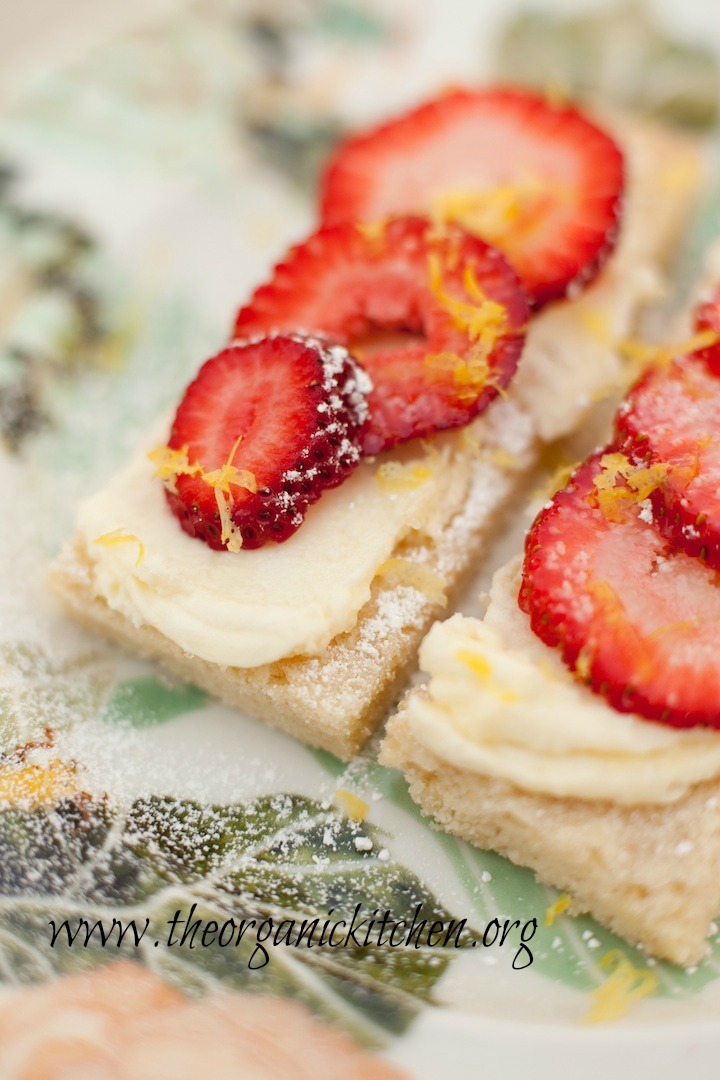 If you enjoyed this post please subscribe to my free weekly newsletter (upper right sidebar) and share on social media. Thank you ~ Linda Spiker
MAY I PLEASE ASK A FAVOR?
We small bloggers need all the help we can get. Subscribing and sharing on social media is very appreciated! 
 View The Organic Kitchen's Privacy Policy
post tags: dessert, vegetarian, fruit