Colder weather means comfort food. And I can't think of a meal more comforting than good Old Fashioned Skillet Macaroni and Cheese!
(This post contains affiliate links. I may make a commission off sales but your price remains the same.)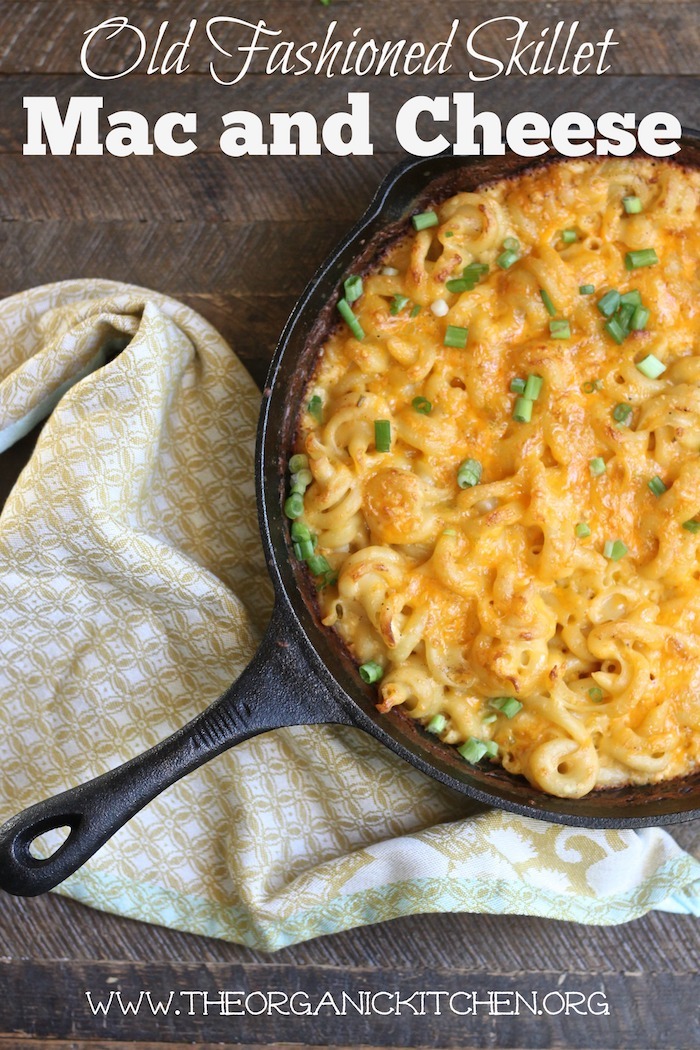 Look At That Crispy Top and Those Browned Edges!
So let's just agree straight out of the gate that those boxed substitutes made with orange powder just can't come close to the real thing! This Mac and Cheese is made with whole milk and sharp cheddar cheese, then baked in the oven to crispy perfection. You just can't get that from a box.
Swoon. Sigh. Drool.
The great thing about a skillet mac and cheese is that the bottom and edges get crispy too, not just the top! But you can also bake this in a baking dish if you don't have a skillet.
The Recipe: Old Fashioned Skillet Macaroni and Cheese
Tips and what you will need: a large skillet and a good whisk is just about all you need!
MAY I PLEASE ASK A FAVOR?
We small bloggers need all the help we can get. Subscribing and sharing on social media is very appreciated!