Hello again. Today you'll see just how easy it is to make this simple and delicious "Pasta with Blistered Tomatoes" inspired by our trip to the beautiful white washed island of Capri, Italy!
(This post contains affiliate links. I may make a commission off sales but your price remains the same.)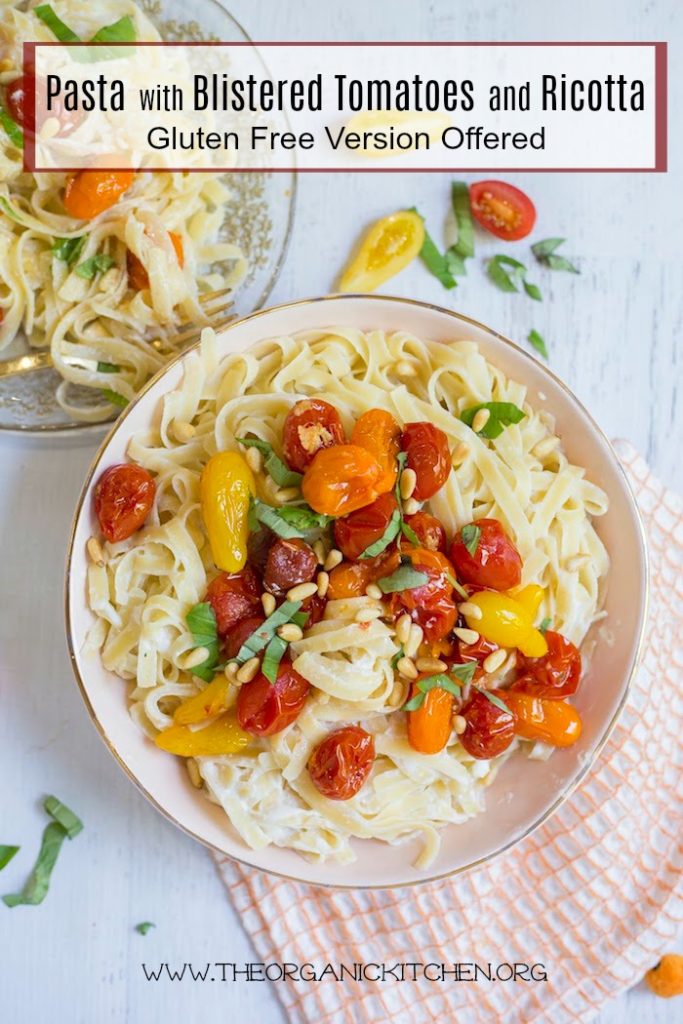 Our 38th Wedding Anniversary
This was our first trip to Capri. We took a boat from The Amalfi Coast to Capri for a single day excursion to celebrate our 38th anniversary…. we even had a chance to get a photo in front of the kissing arch.
The scenery along the way was amazing, incredibly blue sea, sheer cliffs and some pretty spectacular boats! As you can see, our son made the most of it!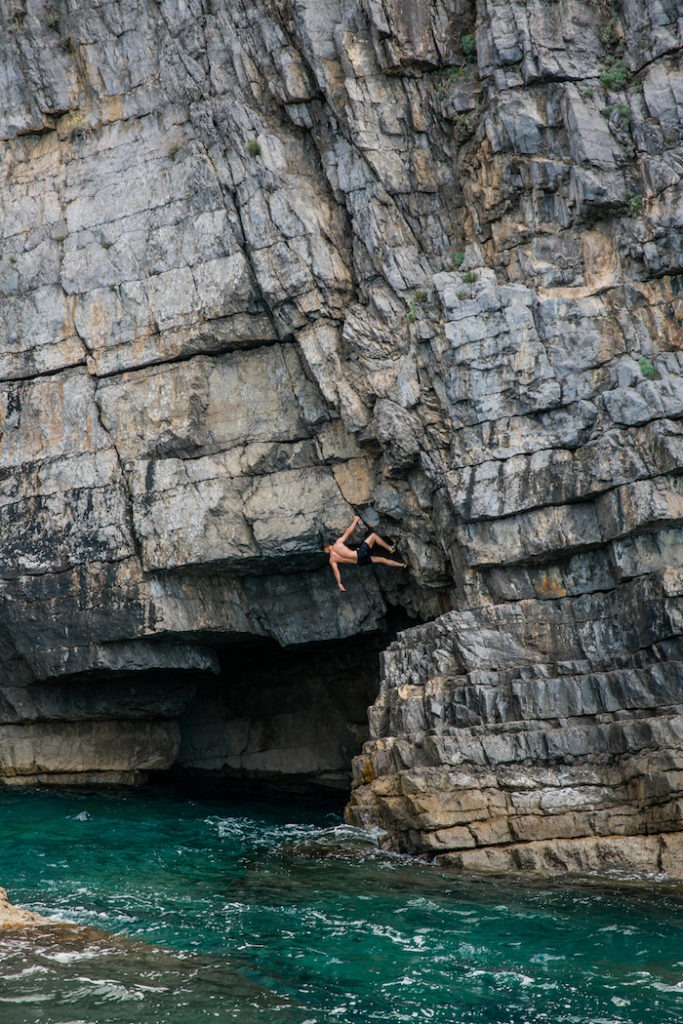 The Leisurely Little Community of Anacapri:
Once we made it to dry land, we left the crowded oceanfront for Anacapri, a quiet little portion of Capri where life is a little slower paced. We strolled the streets….
…did a little wedding shopping (our daughter got married the next week in Paris) and of course we ate!
We enjoyed classic Caprese salad at a stunning little restaurant called La Zagarai in the middle of a lemon grove and a garden of the most amazing hydrangea!!
Go if You Can!
Capri is so lovely. If you ever have the opportunity to go, I highly recommend it! I wish we could have stayed longer.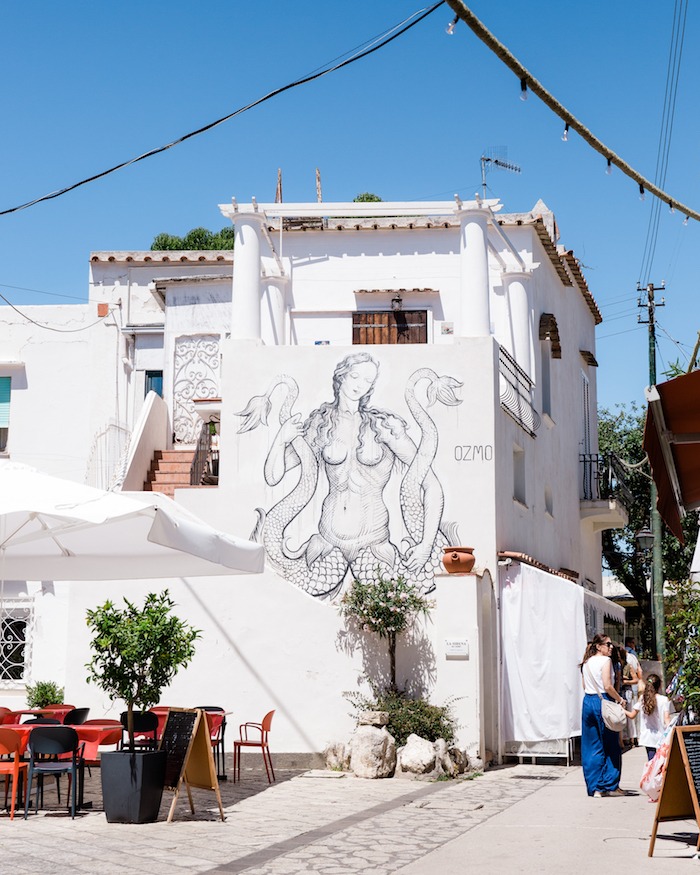 Let's Dish About This Dish:
Capri is known for Caprese Salad of course, but I have several Caprese recipes already on this blog here, here, and here. So today I am opting for a Caprese inspired meal of Pasta with Blistered Tomatoes and Ricotta!
Gorgeous, full of flavor and so easy to make, this pasta will certainly become an ideal favorite for hot summer nights, and makes great leftovers for lunch.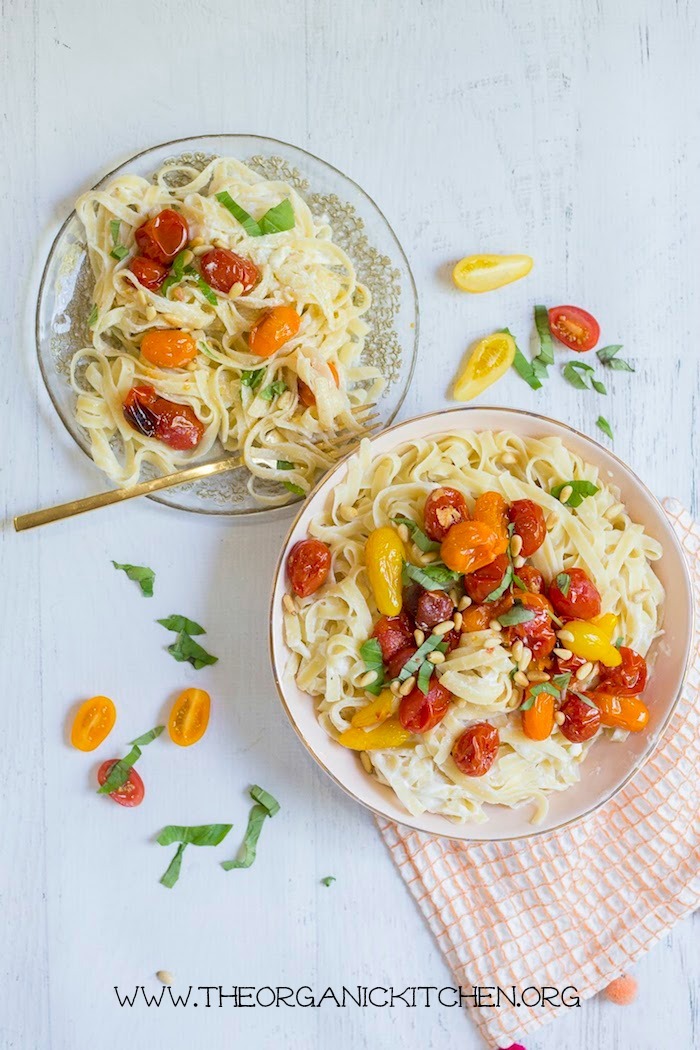 TIPS FOR COOKING PASTA:
When cooking pasta there are only a few things to remember. 1. Follow pasta box cooking instructions, they usually are right on. 2. Salt the water for flavor. 3. To keep pasta from sticking be sure to have lots of water in your pot, at least several inches above the pasta to allow room for expansion, and 4. stir frequently.
Making This Meal Gluten Free and Just as Good!
If you live without gluten you don't have to miss out on exceptional pasta! Jovial Foods makes the best gluten free pasta around. I am lucky enough to live by a store that carries it, but if you aren't you can order it here!
The Recipe: Pasta with Blistered Tomatoes and Ricotta
What you need: parchment paper and rimmed cookie sheet for roasting tomatoes, a stock pot, a colander and microplane for grating garlic.
MAY I PLEASE ASK A FAVOR?
We small bloggers need all the help we can get. Subscribing and sharing on social media is very appreciated!