I am just going to come right out with it: that cranberry sauce in a can is…well…it's kinda yucky. Homemade is infinitely better. It's incredibly vibrant and flavorful, sweet and tangy and has more texture than the canned, which is somewhat gelatinous. Just a little bit on your fork with some turkey and stuffing is quite the taste sensation. And you can make it a day or two ahead!
(This post contains affiliate links. I may make a commission from sales but your price remains the same.)
The Ingredients:
Simple, simple, simple: fresh cranberries, light brown sugar, orange juice and zest. If you want to make it a bit fancier you can add apples and a hint of freshly ground nutmeg. Cranberry sauce is one of those holiday recipes you will be really glad you took the five minutes to make from scratch! Fresh is always best in my humble opinion.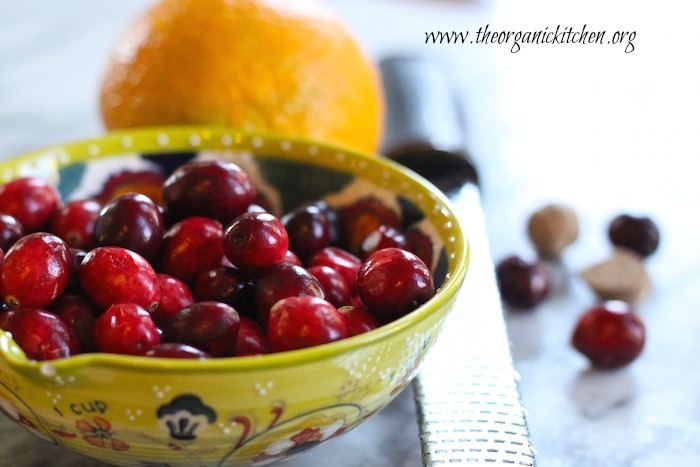 How To Zest Citrus:
To zest citrus I use a microplane (amazon affiliate link). Simply scrape the skin of an orange, lemon, lime or grapefruit until the white underneath begins to show, then move to another area. You don't want to go too deep because the white is bitter, but the outer surface is full of heavenly smelling essential oils that add fabulous orange flavor to your sauce!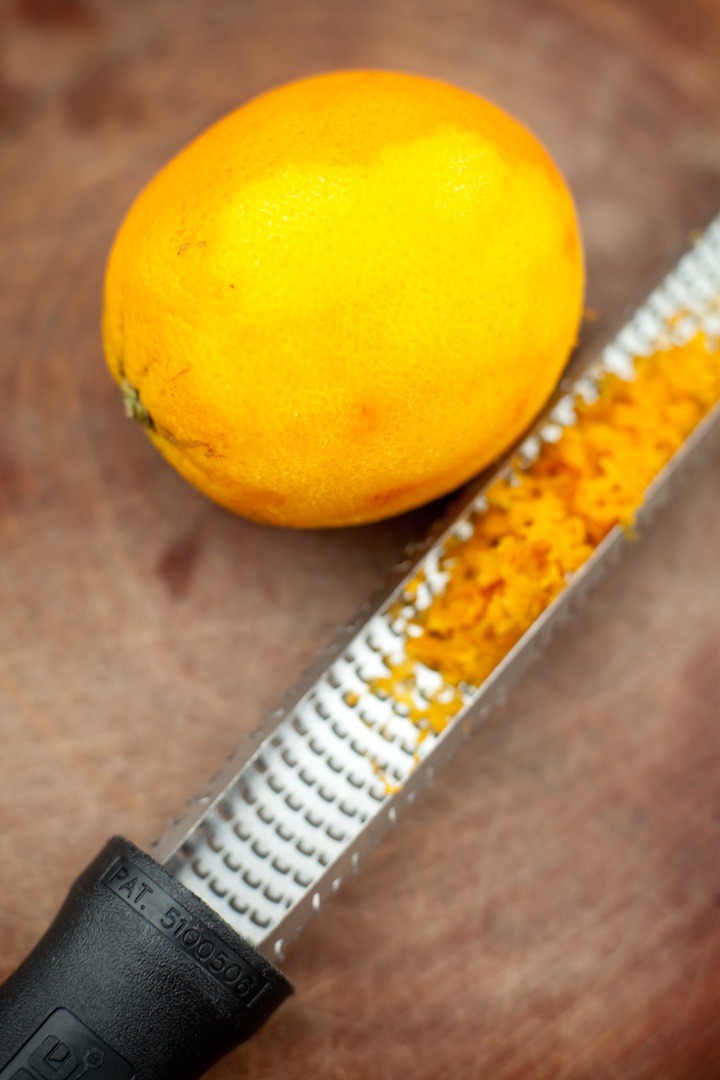 Beautiful!
This gorgeous cranberry sauce is the perfect accompaniment for Dry Brined Herb Turkey and Apple and Sausage Stuffing. I don't know about you, but I am super excited for Thanksgiving and Christmas dinner!
You can use This Sauce on More Than Turkey!
Click to see this amazing pork roast with cranberry sauce.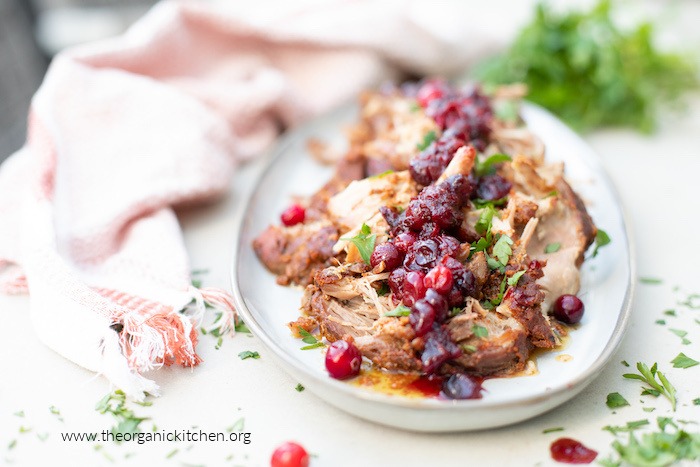 The Recipes: Homemade Cranberry Sauce~Two Ways
You will need: a microplane and hand juicer.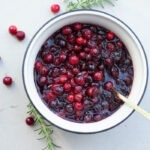 Homemade Cranberry Sauce: Two Ways
You can keep this cranberry sauce simple using only three ingredients or add apples and nutmeg for a little variation.
Keyword:
classic recipe, easy side dish recipe, holiday recipe
Ingredients
3

Cups

fresh cranberries

Juice and zest of 3 juice oranges

¾

cup

light brown sugar
Optional Ingredients
1

large apple, peeled and diced

¼

tsp

grated nutmeg

optional
Instructions
Use a microplane to zest oranges, scraping just until the white is exposed then move to a new spot. Squeeze juice from oranges (should be about 1 cup of juice).

Place juice, zest, sugar (apple if using) and cranberries into a pan and bring to a simmer.

Stir frequently.

When cranberries begin to 'pop' add nutmeg (optional).

Simmer just a couple more minutes then turn off heat.

Sauce will thicken even more after it cools.
NEED MORE THANKSGIVING MENU IDEAS?
Take a look at Everything But the Turkey Part 1, Part 2, and Part 3! and of course you can use the search bar (upper right sidebar) to find whatever you need!
MAY I PLEASE ASK A FAVOR?
We small bloggers need all the help we can get. Subscribing and sharing on social media is very appreciated!