Being on Whole 30 can change your life and your health, but it can also get a little dull unless you know how to shake it up with flavorful spices, sauces and sides. These 12 Fabulous Whole 30 Chicken Dinner Recipes are colorful, full of flavor, delicious and visually stunning!. And to keep your taste buds hopping I've included Italian, Thai, Portuguese, Indian, Moroccan, Grilled and good old fashioned southern chicken recipes in this collection. Each has a tasty sauce, dressing, gravy, dip or topping to keep things interesting!
(This post contains affiliate links. I may make a commission off sales but your price remains the same.)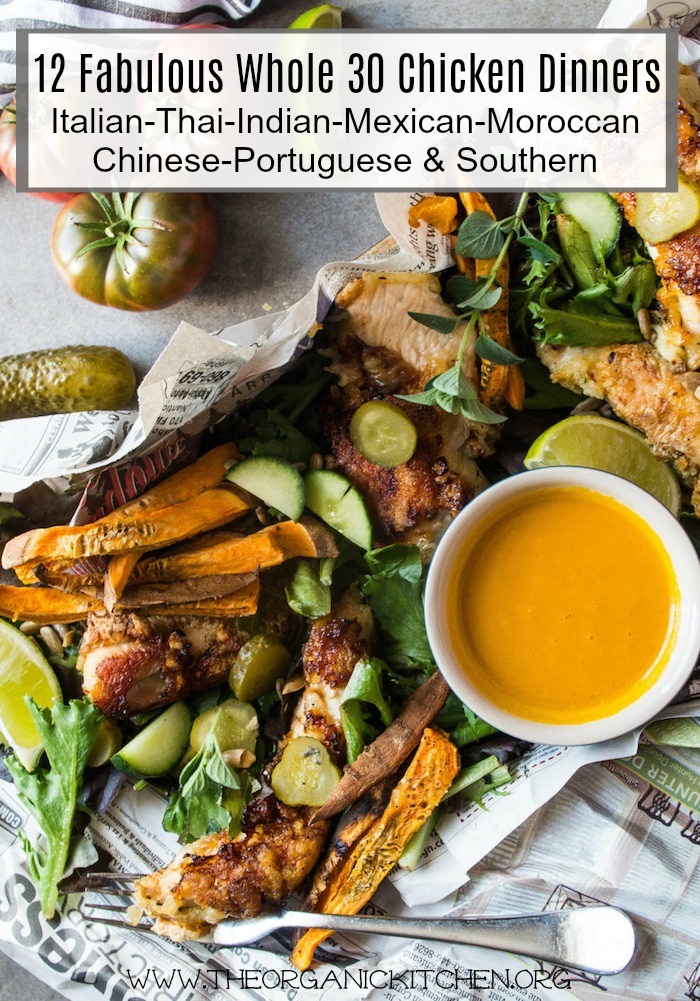 One Skillet Keto Portugese Style Chicken from Beauty and The Foodie
Grilled Chicken With Strawberry and Arugula Salad from Cook with Me Darling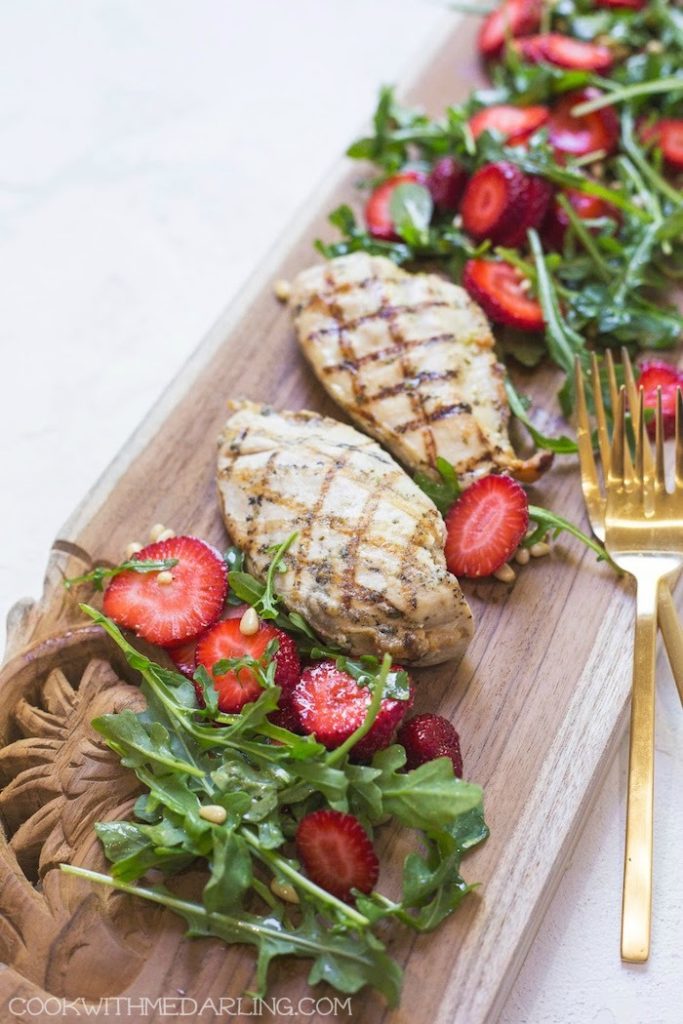 Whole 30 Nashville Chicken Salad with Hot Mama Dressing from The Kitcheneer
Herbed Chicken Breasts with Asparagus and Mustard Vinaigrette from me, The Organic Kitchen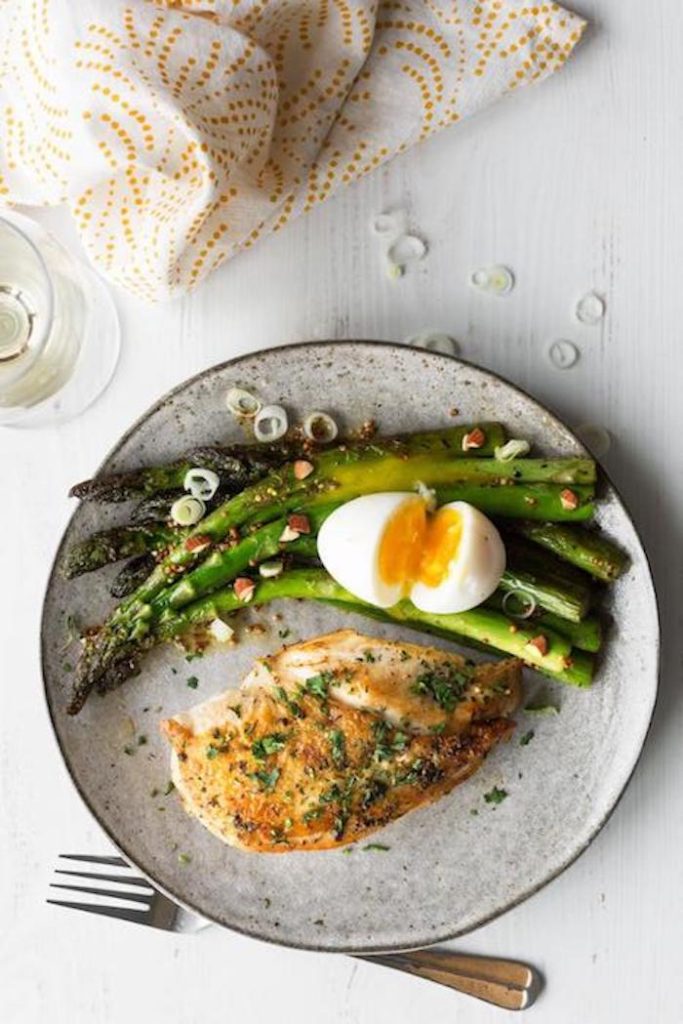 Chicken Tangine with Lemons, Dates and Apricots from Calm Eats
One Pan Spicy Lime Chicken With Roasted Sweet Potatoes and Guacamole from Cook with Me Darling
Instant Pot Sesame Orange Chicken over Cauliflower Rice from Paleo Scaleo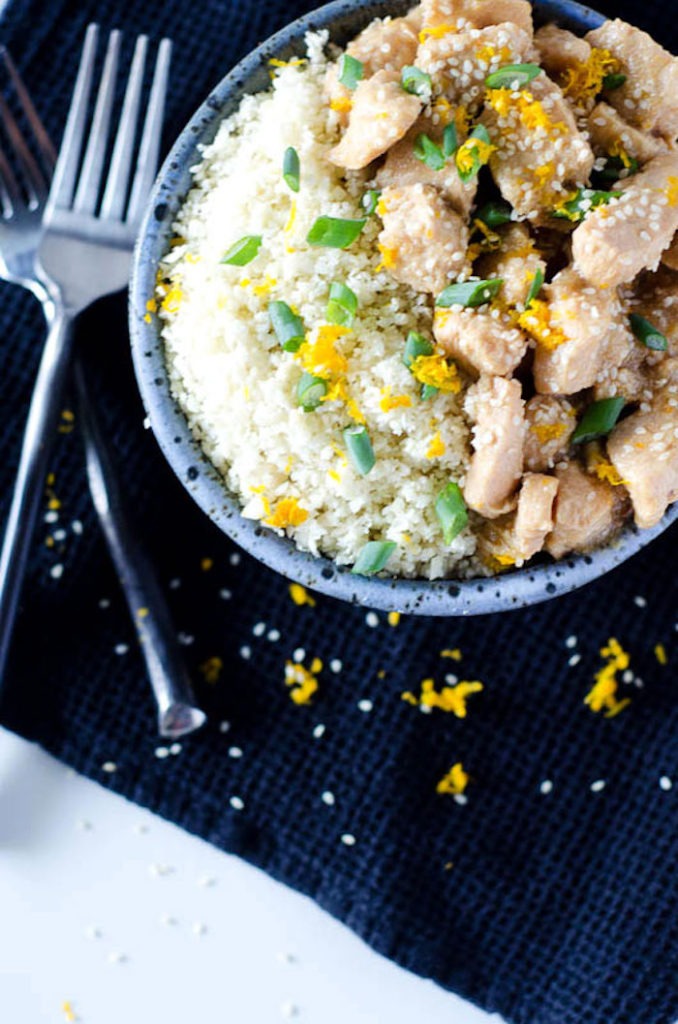 Whole 30 Chicken Bruschetta and Zoodles from me, The Organic Kitchen
Italian Chicken Meatballs and Sweet Potato Spaghetti from Strength and Sunshine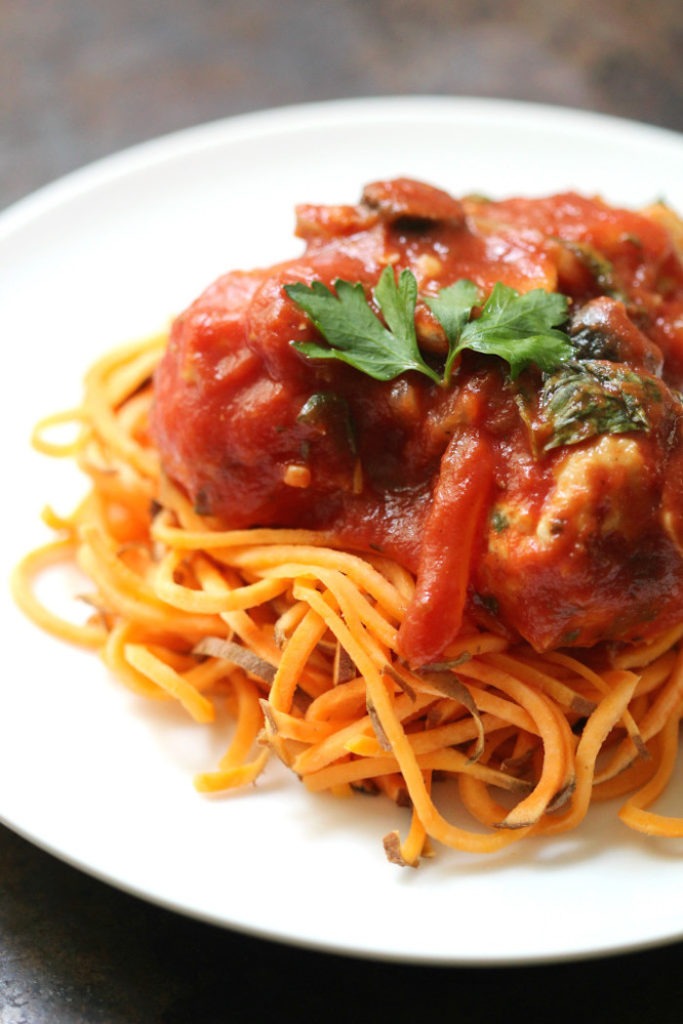 Easy Moroccan Chicken with Cauliflower Rice from The Organic Kitchen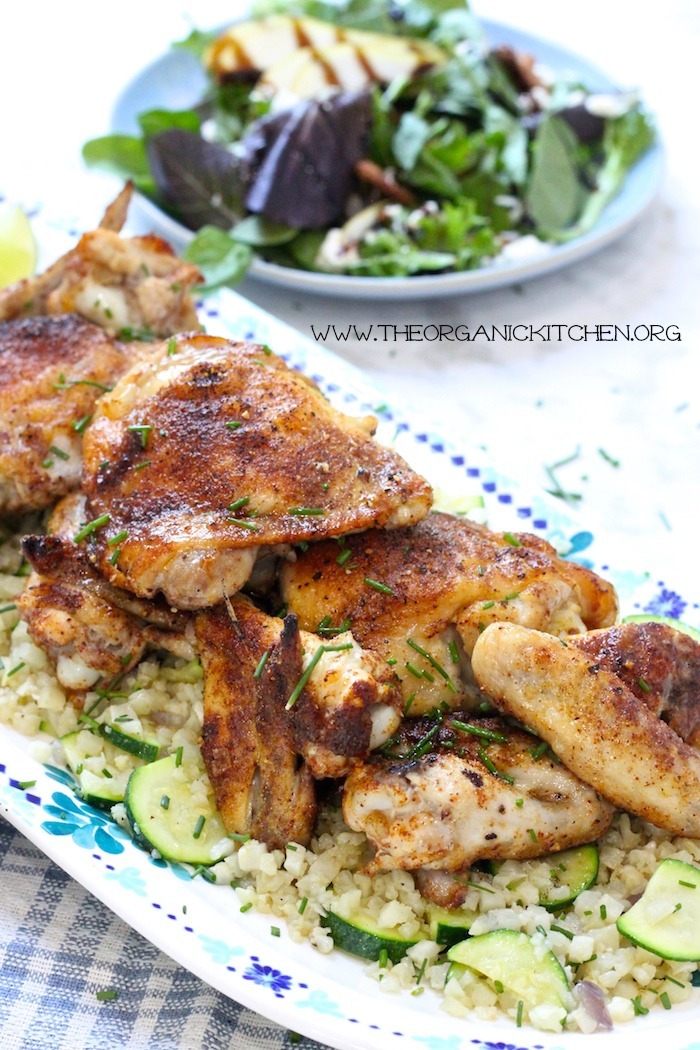 Thai Green Curry Paleo Sheet Pan Chicken and Vegetables from What Great Grandma Ate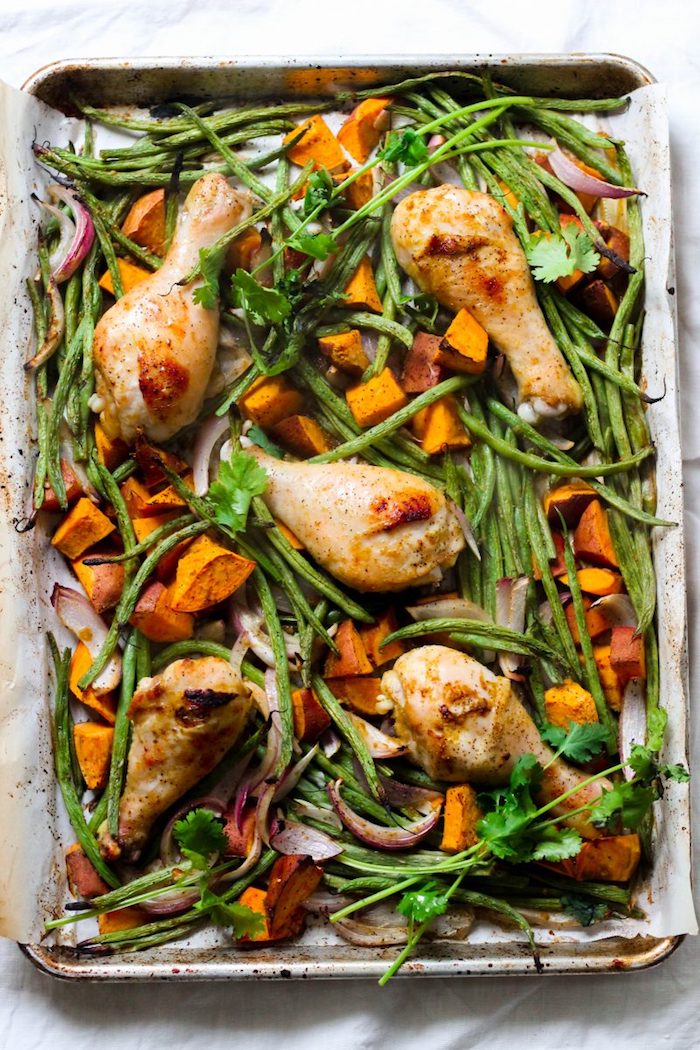 Tandoori Style Chicken with Mango Chutney and Cauliflower Rice from me, The Organic Kitchen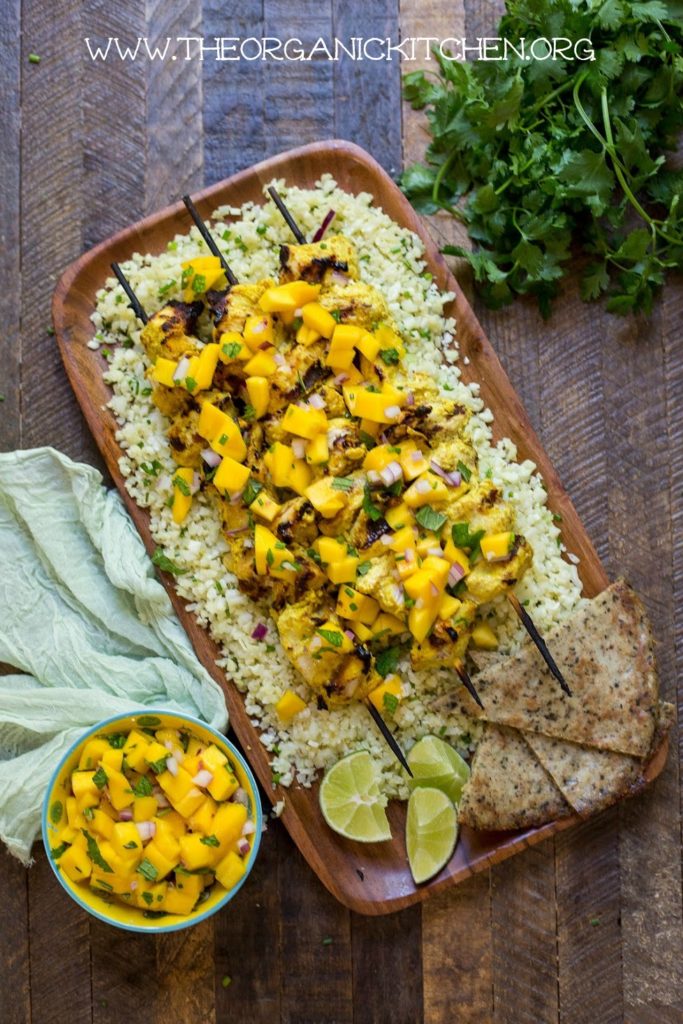 That About Sums It Up!
One of my favorite parts about the Whole 30 program is that it turns you into a better cook! I hope you enjoy these recipes and your Whole 30 learning experience ~ Linda Spiker
MAY I PLEASE ASK A FAVOR?
We small bloggers need all the help we can get. Subscribing and sharing on social media is very appreciated!