After a summer of late sleeping, leisurely mornings, and eating breakfast whenever the mood strikes, it can be tricky getting into that "back to school" morning routine. I remember the days of getting five kids ready for school, fed, and out the door by 7:40 am. No easy feat! That's why I have come up with Three Super Easy Back to School Breakfast Recipes that parents and kids will love!
Recipes created in partnership with Clover Sonoma!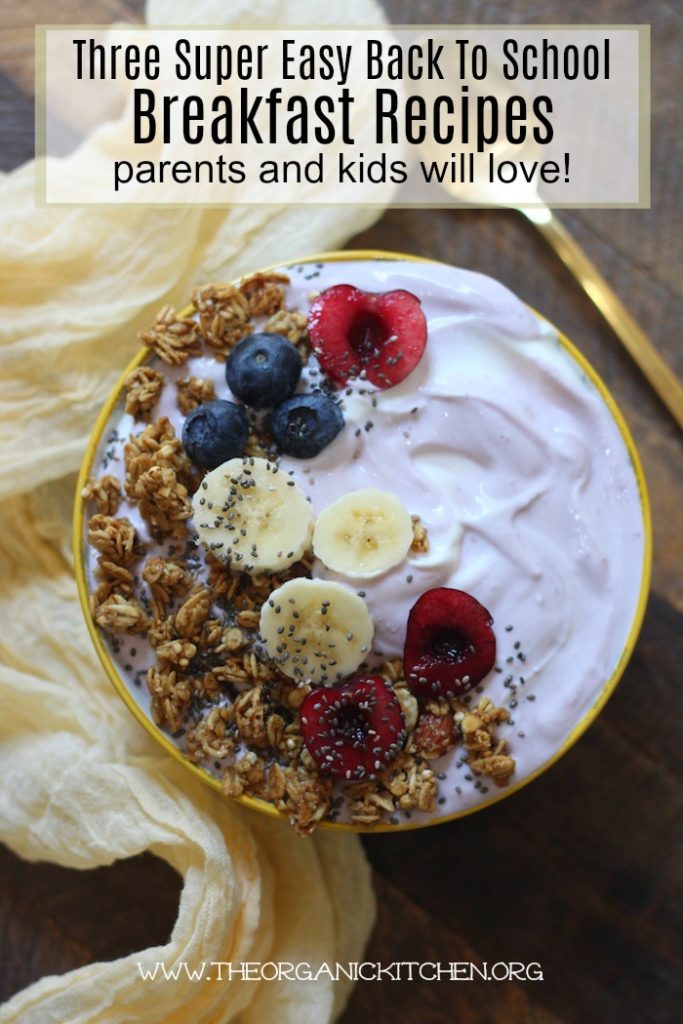 Quick, Easy, Delicious and Holds Everyone Over Until Lunch
Each of the following recipes are quick (as in 3-6 minutes quick), nourishing, filling and delicious. And each includes delicious, smooth, creamy Clover Sonoma Organic yogurt! All three easy to print recipes are included below.
The Oatmeal, Yogurt, Seasonal Fruit Bowl:
Warm and filling, not to mention pretty, this bowl can be enjoyed anytime of year by simply changing the fruit topping with the season! For this summer bowl I topped hearty rolled oats with Clover Sonoma Organic Blueberry Yogurt, fresh peaches and berries. But when fall rolls around, I will change it up by using Clover Sonoma's Maple 'Cream on Top' Yogurt, pecans, apples and cinnamon!
The Pineapple Almond Butter Smoothie:
Just combine Clover Sonoma Organic Vanilla 'Cream on Top' Yogurt, frozen pineapple, Clover milk (or your favorite milk), and almonds or almond butter into the blender and in two minutes flat you have a slightly sweet, protein rich smoothie everyone in the family will be happy to drink!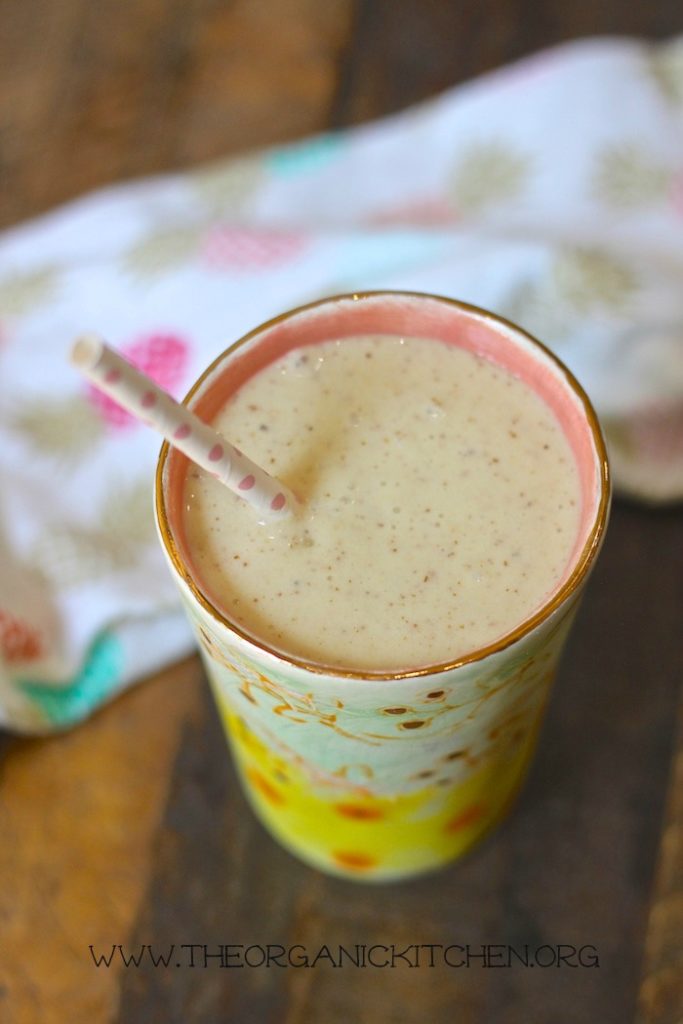 The Simple Greek Yogurt Granola Bowl With Seasonal Fruit and Chia:
This one is so simple, but so good the kids might just want it for dessert! The perfect way to send your kids off to school and parents off to work with a belly full of antioxidants, fiber, protein and omega 3 fats.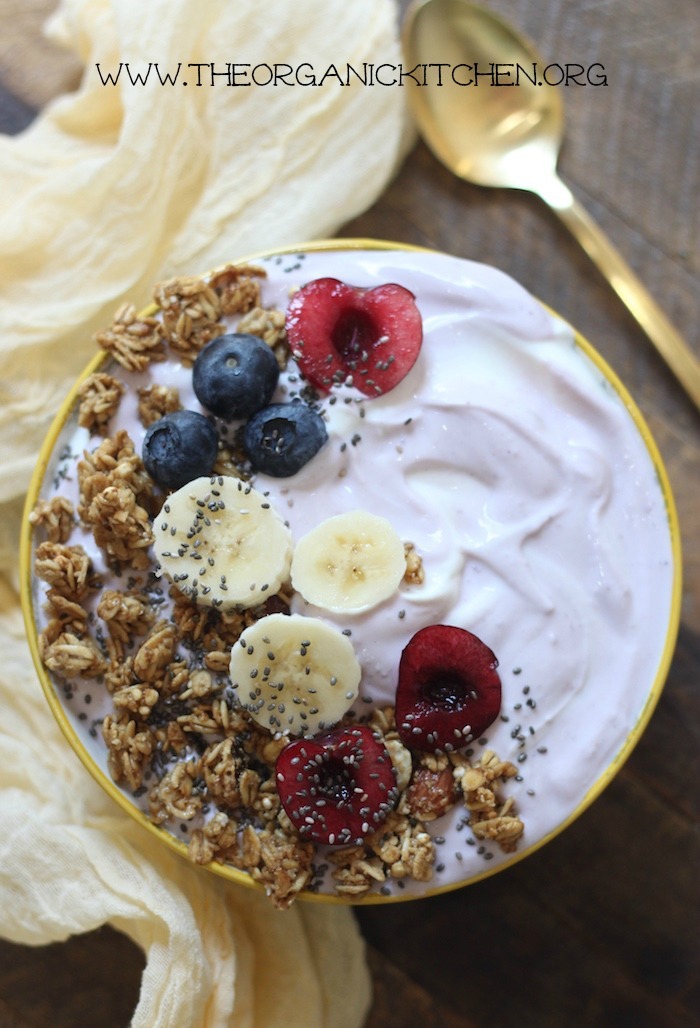 Why I Love Clover Sonoma Yogurt!
Besides providing absolutely delicious, creamy, dreamy yogurt and other other dairy products, Clover Sonoma is a family owned and operated business. Located in Petaluma, CA., Clover Sonoma is a 100 year old brand that prides itself on elevating dairy to new heights. They are passionate about and support animal welfare, sustainable business practices, and the local community.
● Clover was one of the first dairies in the U.S. to say no to Monsanto and the use
of the rSBT hormone. I LOVE that!
● Clover was the first dairy in the U.S. to become American Humane Certified for
the humane treatment of our cows.
● Certified as a B Corporation, Clover meets the highest standards of verified social
and environmental performance. Clover is excited to become part of the B-Corp family,
a collective of companies on the forefront of using business as a force to do good.
Three Super Easy Back To School Breakfast Recipes!
MAY I PLEASE ASK A FAVOR?
We small bloggers need all the help we can get. Subscribing and sharing on social media is very appreciated!