I had the pleasure of leading a Whole 30 group in January (and will again in March!). It was amazing. And one of the things I love most about Whole 30 is it really makes you into a better cook! When you aren't eating grains, dairy or legumes, you need to get creative with textures and flavors to keep things interesting and avoid food boredom. This extraordinary Jalapeño Turkey Burger is a perfect example.
(This post contain affiliate links. Please see full disclosure at bottom of page)
The Burger:
I love a burger with a little kick to it and these juicy burgers have one! I use 85% lean ground turkey so the burger has enough fat so that it doesn't dry out.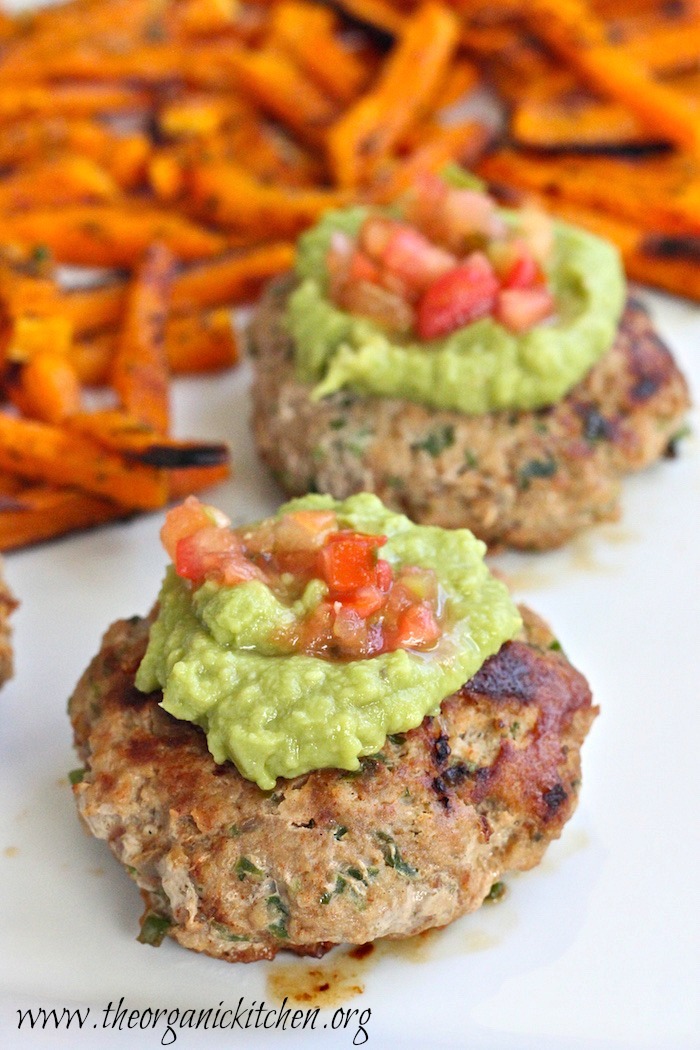 Don't these burgers look amazing? I can't take full credit for them…although I would sure like to. They are a variation of a recipe one of the participants in my Whole 30 group created (thanks Lisa!)  Of course, I had to throw a perfectly poached egg on them. Because that's how I roll.
Get 3 FREE Family Menu Meals from Sun Basket! Fresh organic, non-GMO ingredients and kid-friendly recipes delivered!

These Jalapeño Turkey Burgers are easy to make too. Just combine ground turkey, minced jalapeño, cilantro, lime and spices, form into patties and cook in a pan!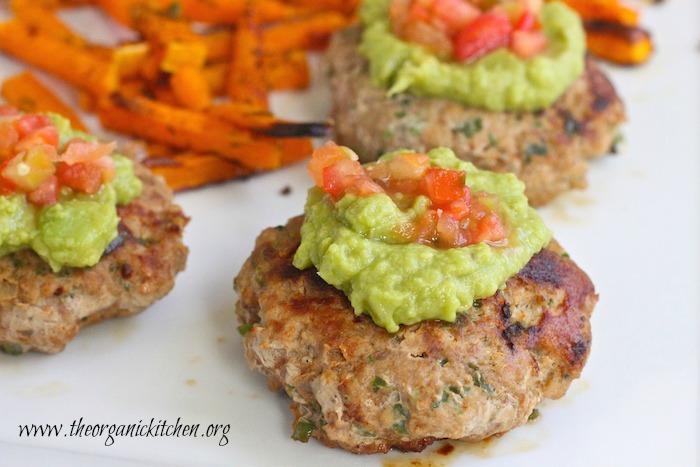 Then top with guacamole, some pico de gallo and if the mood hits you, add a poached egg! Serve with my Rosemary Butternut Squash or Sweet Potato Fries and everybody is happy!
Need More Whole 30 Recipes?
To get my most popular Whole 30 recipes, click here, here, and here! 
The Recipe: Jalapeño Turkey Burgers!
Tips, what you will need and what to serve this with: learn to handle hot chili peppers here (trust me, you'll be glad you did!) Serve with my Rosemary Butternut Squash or Sweet Potato Fries! Learn to poach the perfect egg here. This recipe is Whole 30 and Paleo compliant. Top with my guacamole and Pico de Gallo!
More for The Burger Lover!
Click to learn to make the Secrets of Making a Fantastic Burger! ~ Linda Spiker
MAY I PLEASE ASK A LITTLE FAVOR?
We small bloggers need all the help we can get. Subscribing and sharing on social media is very appreciated!