Everyone, across the board, throughout the universe, likes fries. Unfortunately, most fries are not good for you. Of course you know this. Most are GMO potatoes fried in rancid oils. Sorry.
Luckily I have a healthy, delicious option for you: fries that you'll love, fries that will feel decadent, taste amazing, please the eye and the belly, but are good for you. These are Rosemary Butternut Squash "Fries". Look at those brown, crispy edges!
(This post contains affiliate links. I may make a commission off sales but your price remains the same.)
But What If You Really Want Potatoes?
Then follow this recipe using sweet potatoes. They are fantastic too and come out crispier than the butternut squash. I just wanted to offer you a non starchy option!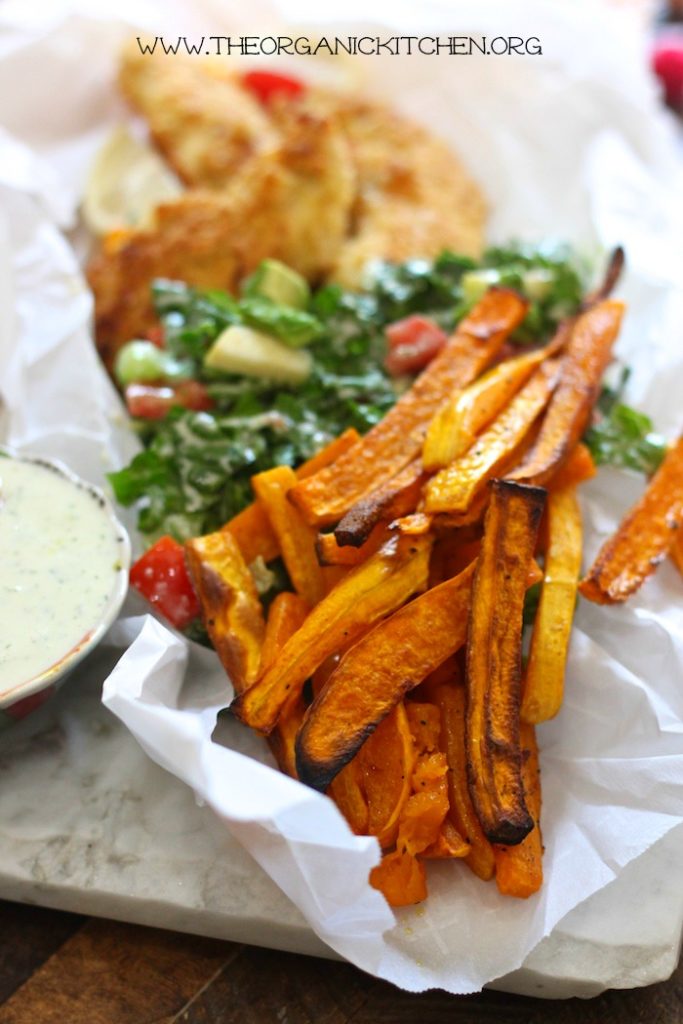 Why Rosemary?
Rosemary is an herb that compliments potatoes and butternut squash really well. Rosemary is one of the most used herbs on the planet. It is drought resistant and easy to grow. In fact, in California it is grown along greenbelts and in parking lots. I NEVER buy rosemary! I just walk outside and clip it. Supposedly just taking a whiff of this aromatic plant improves your memory…but I can't remember where I read that…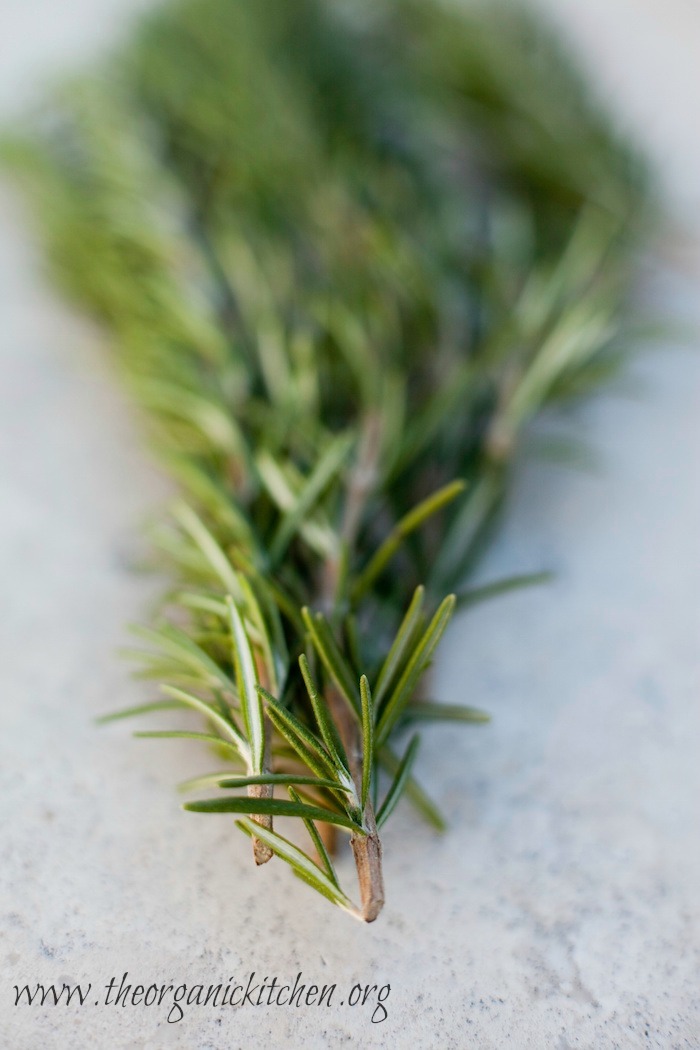 So Let's talk About Butternut Squash.
Besides the fact that it's my favorite veggie here are some things you should know: BNS is loaded with vitamin A, tastes very sweet, lasts forever sitting on your counter, is completely versatile (bake it, fry it, roast it, puree it) and when you buy it at the store it looks like this…
 How To Work with Butternut Squash
Working with butternut squash can be difficult unless you have the right tools. You need a good sharp knife (my favorite) and a "Y" peeler (affiliate links). With these two tools peeling and cutting a butternut squash is a piece of cake!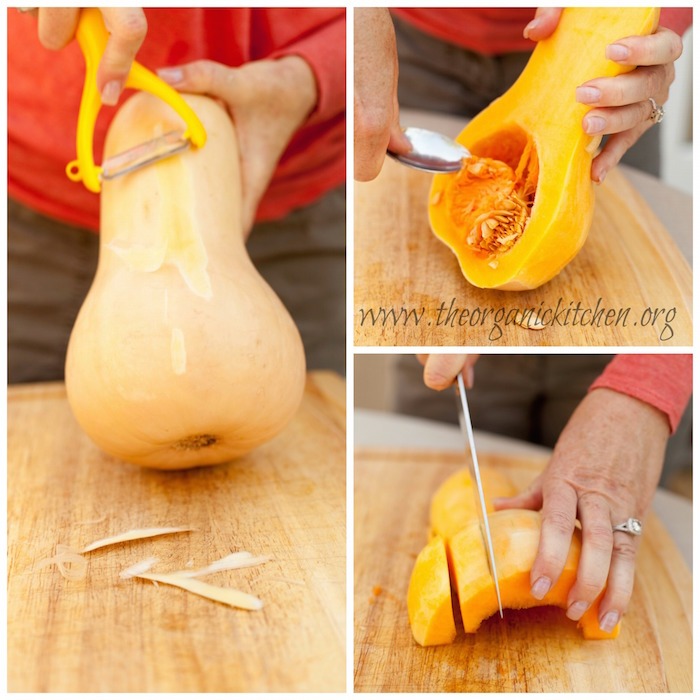 After cutting into 'fry' shape, drizzle with olive oil, toss in sea salt, pepper and fresh rosemary and bake on a parchment covered cookie sheet.
It's that easy! The key to crispy edges is to place the oven rack close to the heating element and making sure your 'fries' are thin.
The Rosemary Is Optional:
If serving these fries with a simple main course like rotisserie chicken, I highly recommend using rosemary. But if serving alongside something really flavorful like these Jalapeño Turkey Burgers I say skip the rosemary and use straight up sea salt and pepper.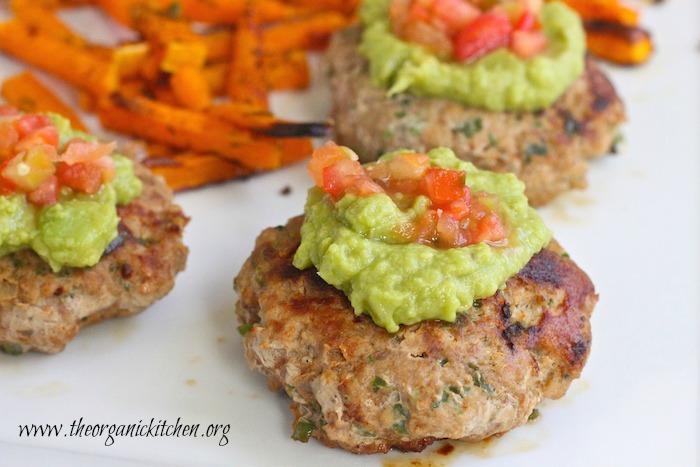 The Recipe: Rosemary Butternut Squash (or Sweet Potato) "Fries"
Tips and what you will need: a good sharp knife (my favorite) and a "Y" peeler are essential for working with butternut squash. I always use unbleached parchment and a rimmed cookie sheet with roasting veggies. The rimmed edges keep the oil from dripping in your oven and the parchment keeps the oil from ruining your pan. This recipe is Paleo and Whole 30 Complaint, gluten free, grain free and dairy free.
I hope you love these fries as much as I do! Check back in a few days for those amazing Jalapeño Turkey Burgers! ~ Linda Spiker

MAY I PLEASE ASK A LITTLE FAVOR?
We small bloggers need all the help we can get. Subscribing and sharing on social media is very appreciated! 
All photos and recipes owned and copyrighted by Linda Spiker. Use without permission is a violation of copyright laws.