While grocery shopping recently, I came across a gluten free pasta on the shelf that I had never seen before. I decided to try it and LOVED it! The texture and taste were perfection, and you know that's not always the case with gluten frees pastas. I was thrilled. In fact I loved it so much I contacted the makers, Jovial Foods, to see if they would share a recipe with my readers, and they said yes! Lucky me, lucky you! This recipe for Gluten Free Pasta with Creamy Broccoli and Peas is spring perfection!
This recipe is brought to you by Jovial Foods!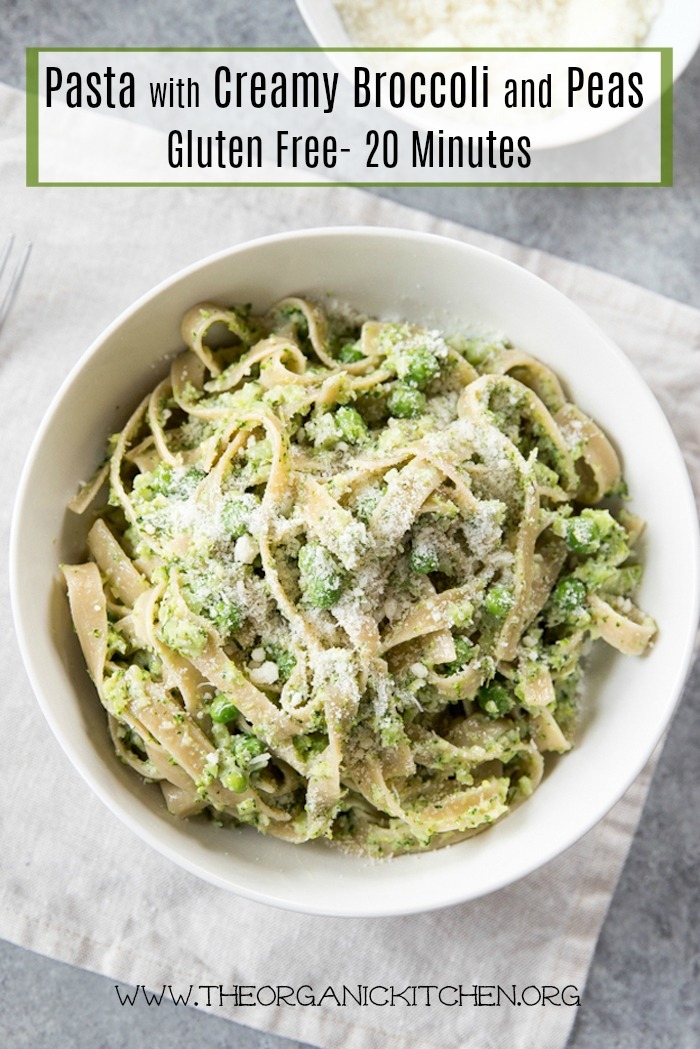 A Child's Gluten Sensitivity Inspires A Search For Healthier Foods:
Jovial Foods, Inc. was founded by a husband and wife team who have always been passionate about food, farming and traditions. Carla and Rodolfo met in the 1980's in Bologna, where she was spending a year abroad studying Italian and he was studying agriculture. Both were born into family of talented home cooks, he in Italy and she in New England, and food was at the center of their childhoods.
Carla and Rodolfo discovered that their young daughter's asthma, stomach disturbances, mood swings, chronic sinusitis and excessive hair loss was caused by her body's sensitivity to modern wheat. They both were professionals in the organic food industry, but they realized they needed to go beyond organic. Their focus shifted to creating high-quality gluten free foods for their family. They were not only looking for great tasting, gluten free foods processed without allergens, they also wanted their daughter's food to be made with the best certified organic ingredients. Out of necessity Jovial Foods gluten free pastas were born! Find out where to buy Jovial Gluten Free Products near you or order online!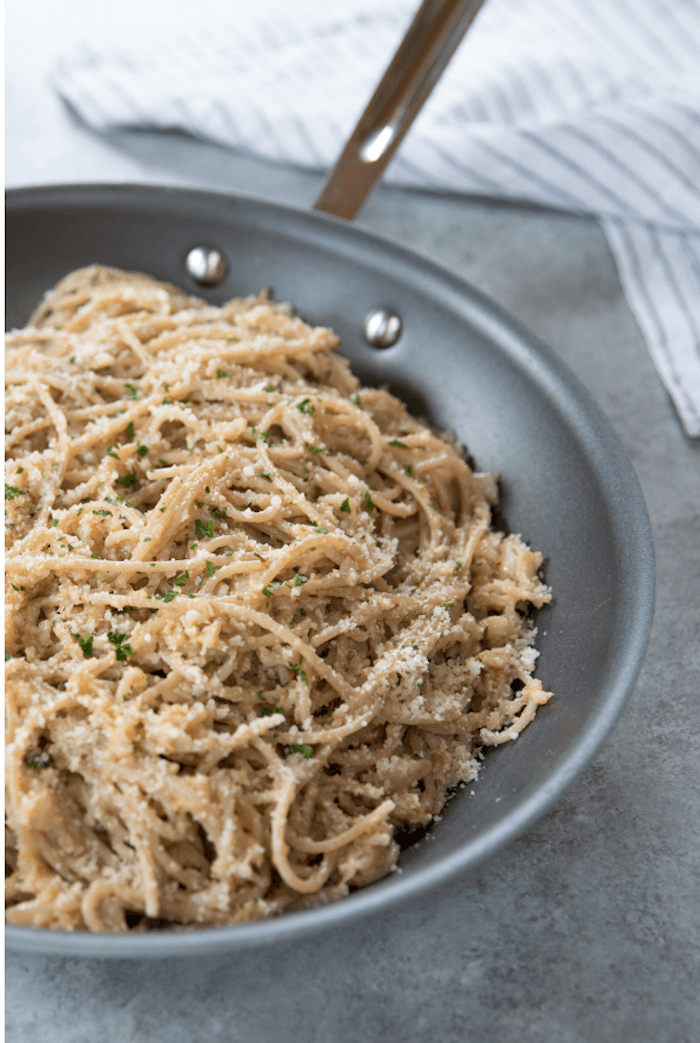 Cooking Classes in Tuscany!
Not only have Carla and Rodolfo created amazing GF pastas, sauces and olive oils but they also offer cooking getaways at an 18th century villa in Tuscany! For those who love to cook and travel this is the ideal vacation.
Let's Talk About this Recipe!
Gluten Free Tagliatelle cooked al dente and tossed with broccoli and peas sautéed in butter, olive oil and cream, then finished with Pecorino Romano! Jovial Foods Tagliatelle has a fabulous texture. You will never miss the gluten!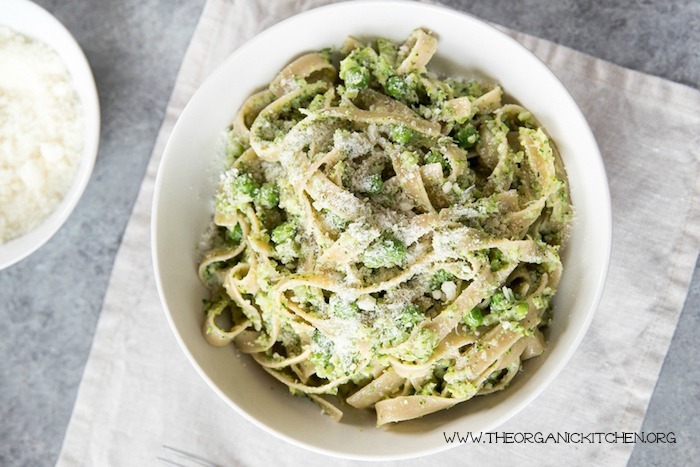 The Recipe: Pasta with Creamy Broccoli and Peas~ Gluten Free
Pasta with Creamy Broccoli and Peas
Tagliatelle cooked al dente and tossed with broccoli and peas sautéed in butter, olive oil and cream, then finished with Pecorino Romano!
Keyword:
easy pasta recipe, kid-friendly recipes, weeknight dinner
Instructions
Place a large pot of salted water to boil. While waiting for water to boil, prepare ingredients:
In a large skillet, combine the broccoli, butter, olive oil, garlic, and salt to taste.

Place the skillet on the stove and cook on medium-low heat for 4 minutes, stirring frequently. Add a few tablespoons of water, as needed, to ensure the broccoli does not burn.

Add the cream and the peas to the skillet and cook for 3 minutes.

Turn off heat and mix in the cheese and the dill or mint.

Cook pasta according to package instructions.

Drain the pasta.

Add the pasta to the skillet and toss with the sauce.

Serve with grated Pecorino Romano cheese.