Salmon lovers and healthy food enthusiasts are going to love these12 Mouthwatering Whole 30 Salmon Dinner Recipes. Each is loaded with protein, veggies and those incredible omega three fats we all need for tip top heart and brain health. As always I encourage you to use wild caught salmon instead of farmed. Better for you, the environment and the fish!
(This post contains affiliate links. I may make a commission from sales but your price remains the same.)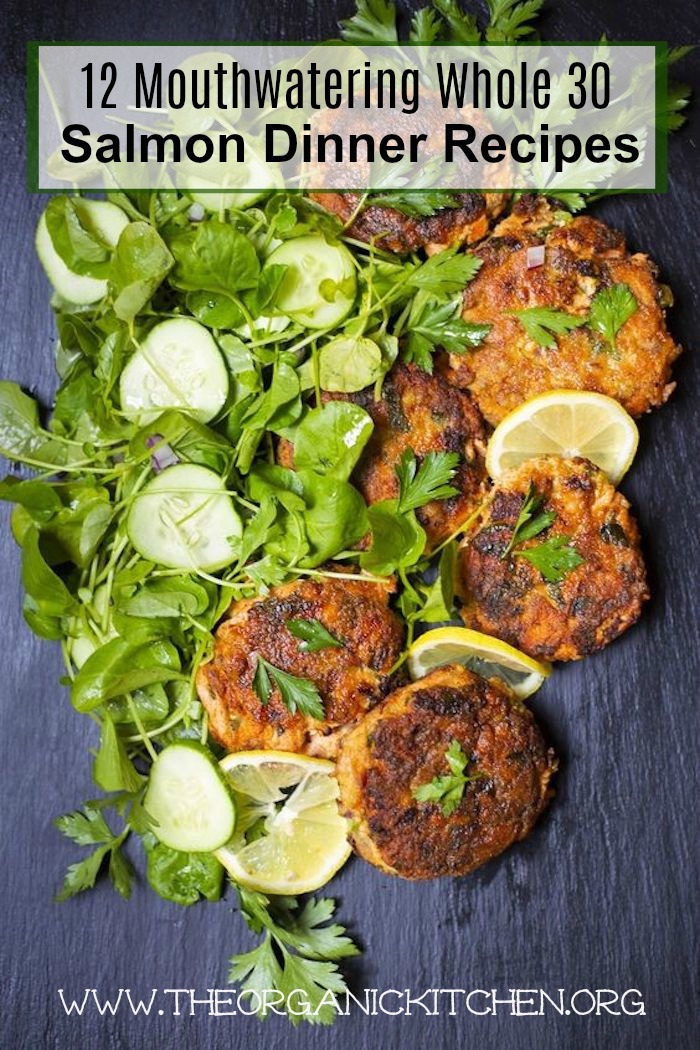 TIPS FOR BUYING SALMON:
1. It's best not to buy fish wrapped in plastic. You should be able to smell the fish you are buying. I always buy mine from a fishmonger I trust. If he is handling it, cutting it etc… he will know if it's not fresh.
2. Always buy fish the day you plan on making it, that way if your meal gets pushed back a day or two you cans till use it.
3. When selecting fish always point to the piece you want. In stores the freshest fish is placed in the front of the window, closest to you, and the fish from the day before is placed in the back, closest to the fishmonger. So when you are looking at the fish closest to you and ask for it, he pulls it from the back. It doesn't mean there is anything wrong with that fish from the day before, it's just not the freshest…and you want the freshest.
The Recipes: A Collection from My Favorite Food Bloggers!
Each of these beautiful salmon meals are Whole 30 compliant, meaning they contain no grains, dairy, soy, legumes or sweeteners. Enjoy!
Salmon with Roasted Butternut Squash and Basil Vinaigrette from me, The Organic Kitchen
Whole 30 Salmon with Avocado Salsa from The Cookie Rookie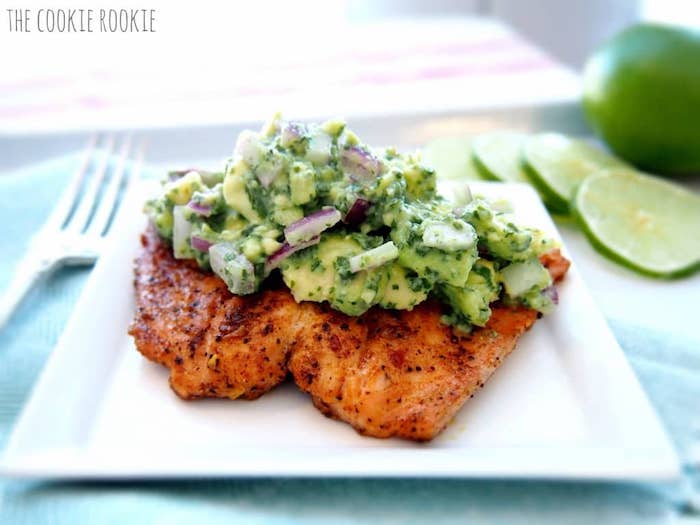 Whole 30 Salmon Cakes from My Salad Daze
Spicy Salmon with Plum Salsa rom me, The Organic Kitchen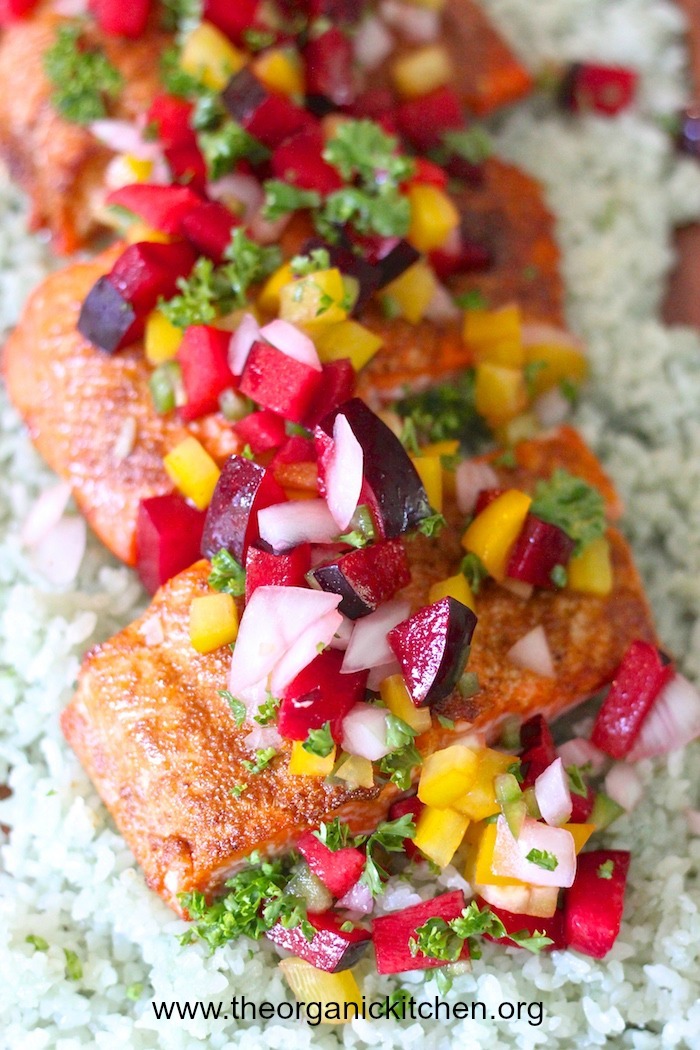 Baked Salmon with Cucumber Mint Salsa from Salt and Lavender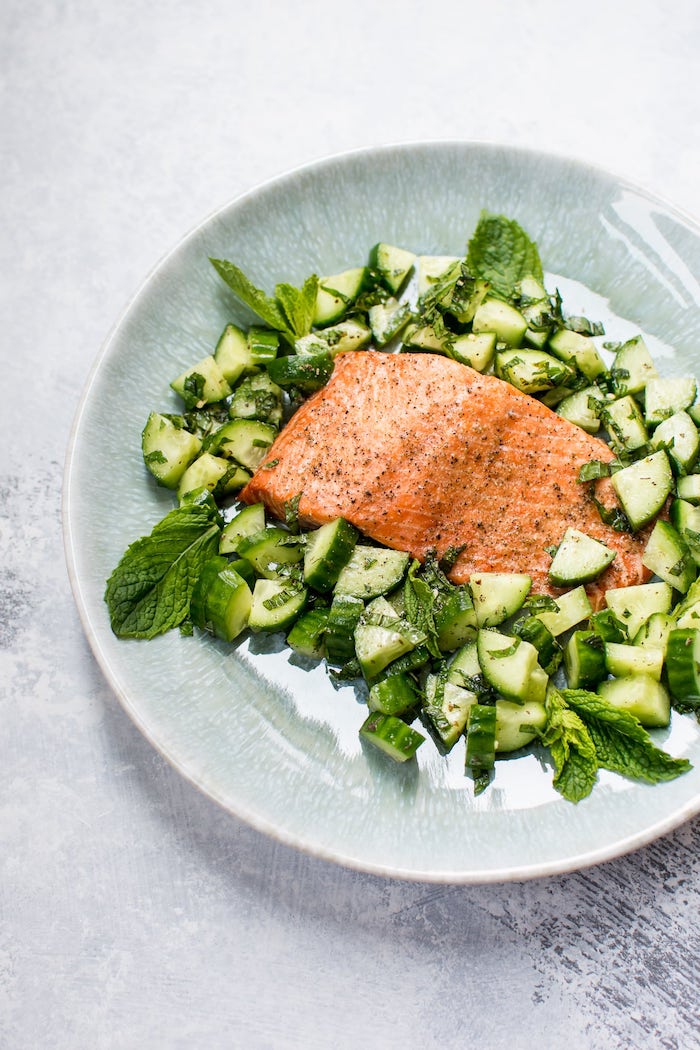 This Grilled Salmon with Cauliflower Rice from The Organic Kitchen can be made under the broiler too!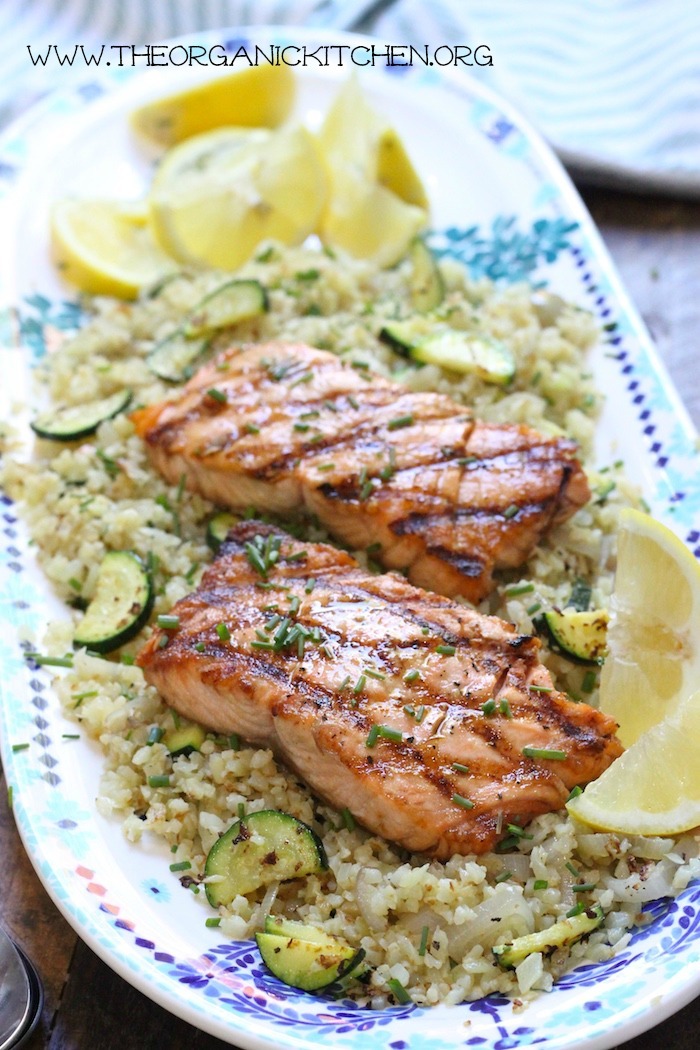 Keto Griiled Salmon Kabobs with Tomato Salsa from Appetite for Energy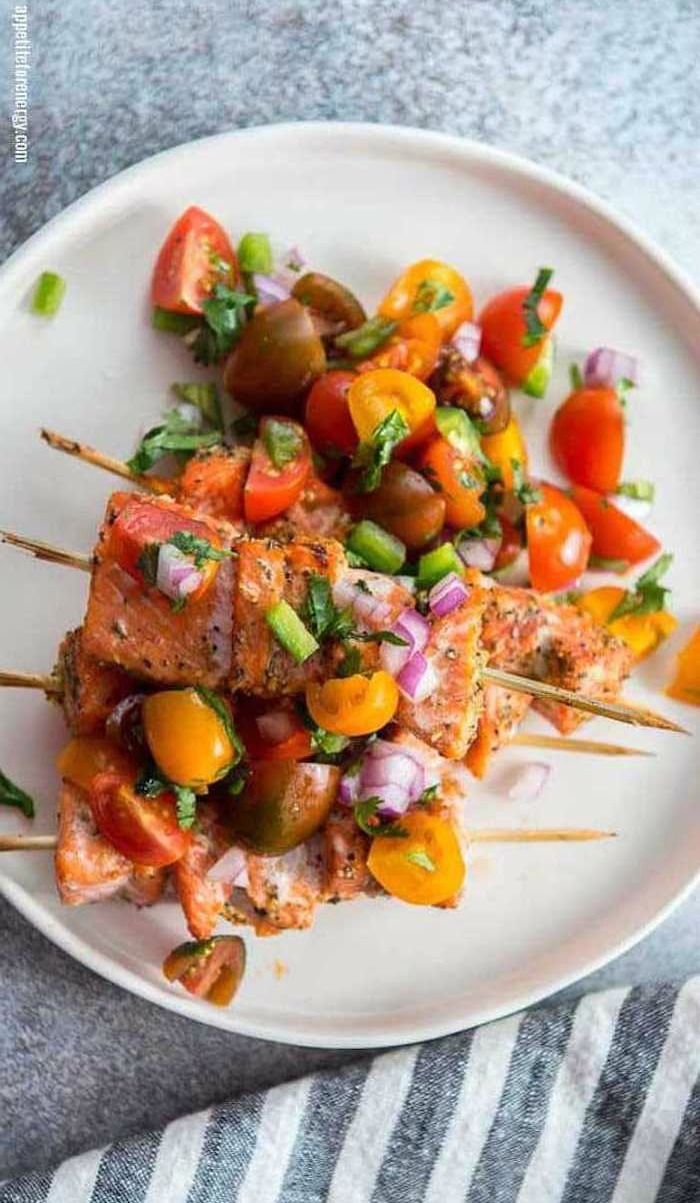 The Blackened Salmon Burger with Summer Dill Cucumber Spread from The Kitcheneer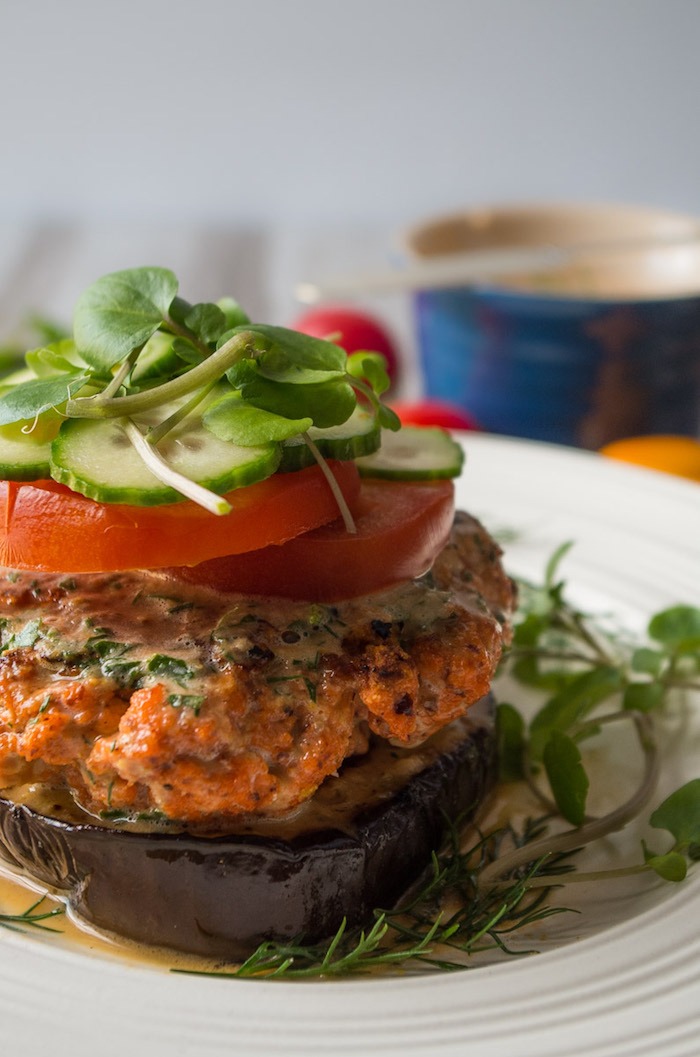 The Everything Salmon Salad Nicoise from This Healthy Table
Citrus Glazed Salmon from Paleo Scaleo
Pistachio Herb Crusted Salmon with Asparagus from The Whole Cook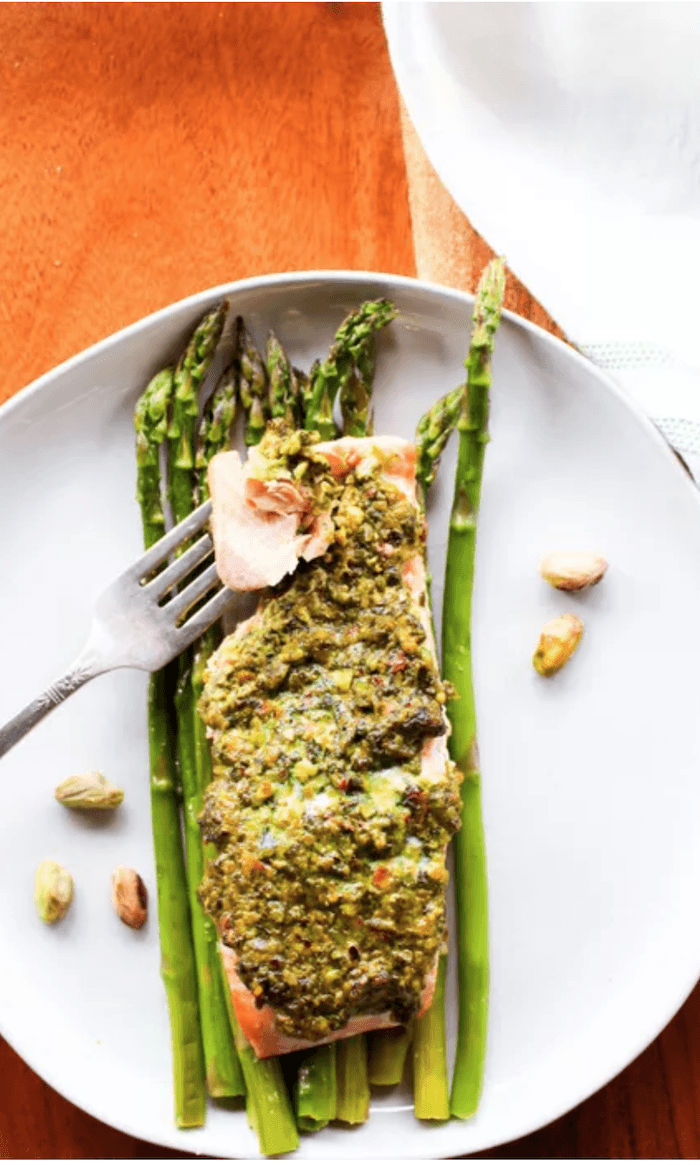 Spicy Cilantro Lime Baked Salmon from The Tasting Page (serve with steamed broccoli)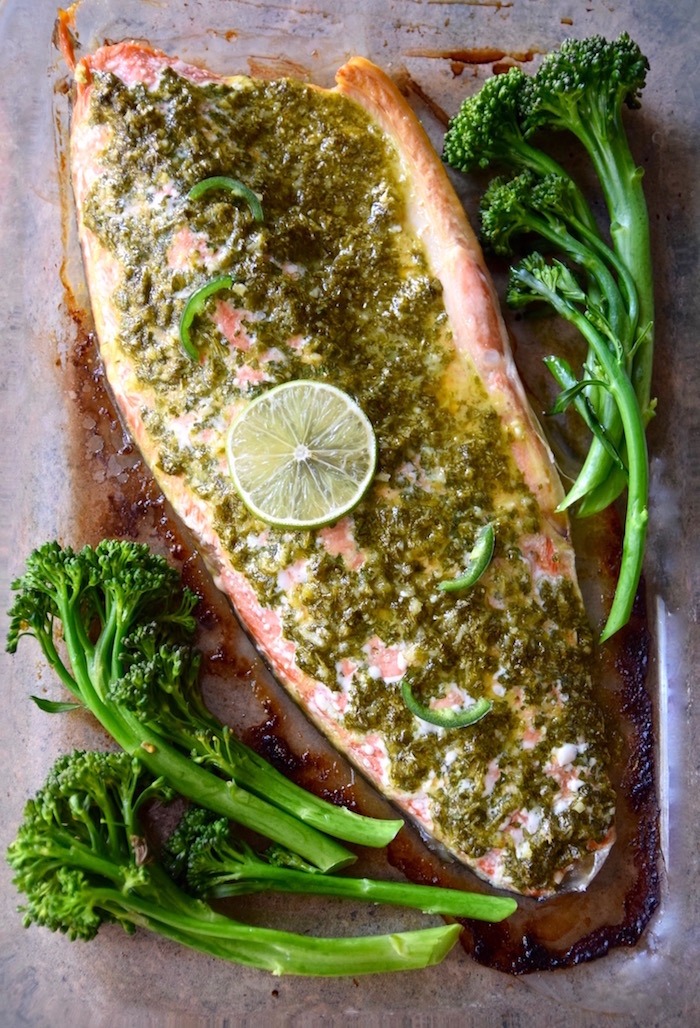 MAY I PLEASE ASK A FAVOR?
We small bloggers need all the help we can get. Subscribing and sharing on social media is very appreciated!