Oh happy day! Here is a fifteen minute meal the whole family can get behind. My Chicken Tortilla Soup is warm, nourishing comfort food made with mineral rich bone broth, roasted chicken, organic herbs and spices and thanks to the blessed avocado, plenty of healthy fats!
This recipe is brought to you by Simply Organic, makers of fine organic herbs and spices.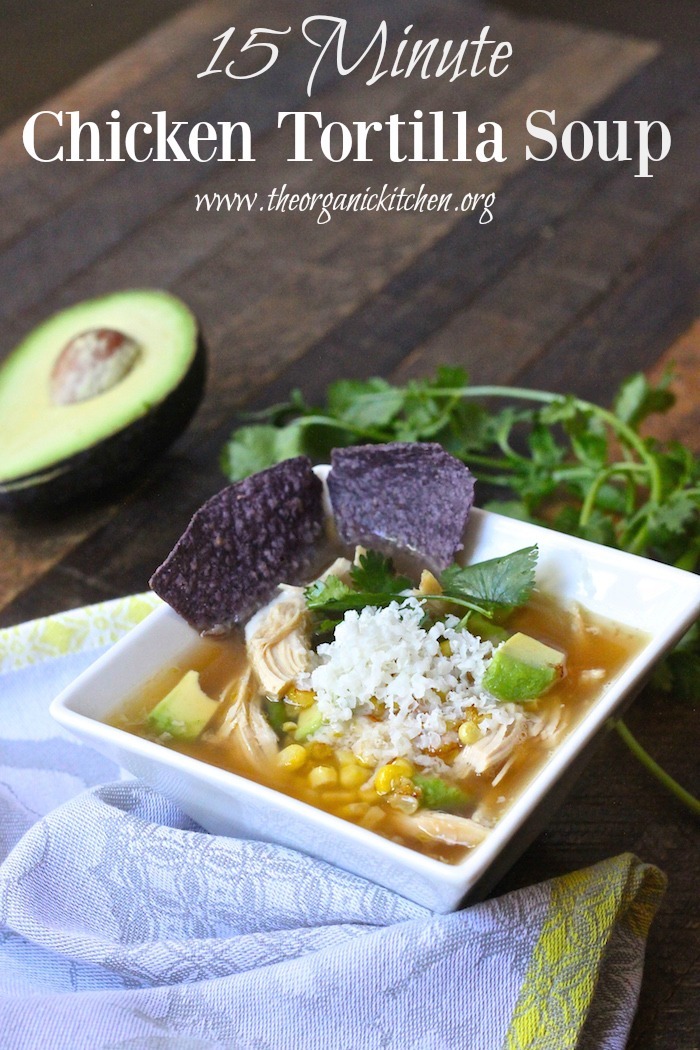 Create a Thursday Moment!
The holidays are crazy. It seems like every weekend there is another event to attend or gifts to wrap. It's hard to find time to even sit down for a nice family meal! So I was thrilled when Simply Organic reached out to me asking how I would use Thursdays to escape the hustle and bustle of the holiday season. Because this meant I got to share with you my (brilliant) idea for a new food-centric day of the week! We've all heard of Taco Tuesday, right? Well I am proposing another day be devoted to delicious Mexican cuisine: Tortilla Soup Thursday! I don't know if it will catch on but I am hoping it will. This delectable soup is a great example of using simple, healthy ingredients to create a nourishing meal in minutes. Your family will love this soup, and you will too… healthy food in 15 minutes? What's not to love!?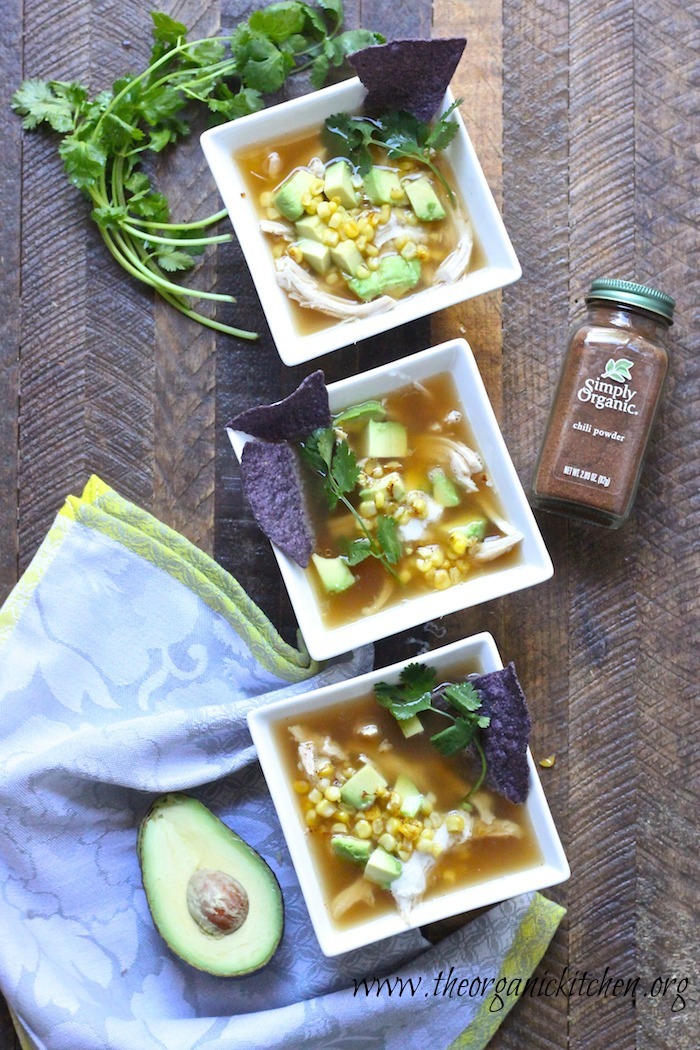 How To Make This Meal in 15 Minutes:
To make this meal super time efficient I place chicken broth and Simply Organic Chili Powder on the cooktop to heat. The chili powder lends a rich smoky flavor to the broth. While broth heats I prepare the corn, avocado and cheese, then I place all the ingredients in a bowl and pour the broth over the top! A garnish of tortilla chips and a sprig of cilantro completes the meal!
Enter the Simply Organic #ThursdayMoments Giveaway for a Chance to Win $7000 in Prizes!
I love Simply Organic herbs and spices and use them frequently, and not just because they are organic. I am a big fan of the way Simply Organic gives back to the community with the Simply Organic 1% Fund and continuing scholarship farming apprentice program. On top of that, Simply Organic is hosting an amazing giveaway offering YOU a chance to win $7000 in prizes by creating your own #ThursdayMoments! Get the details here.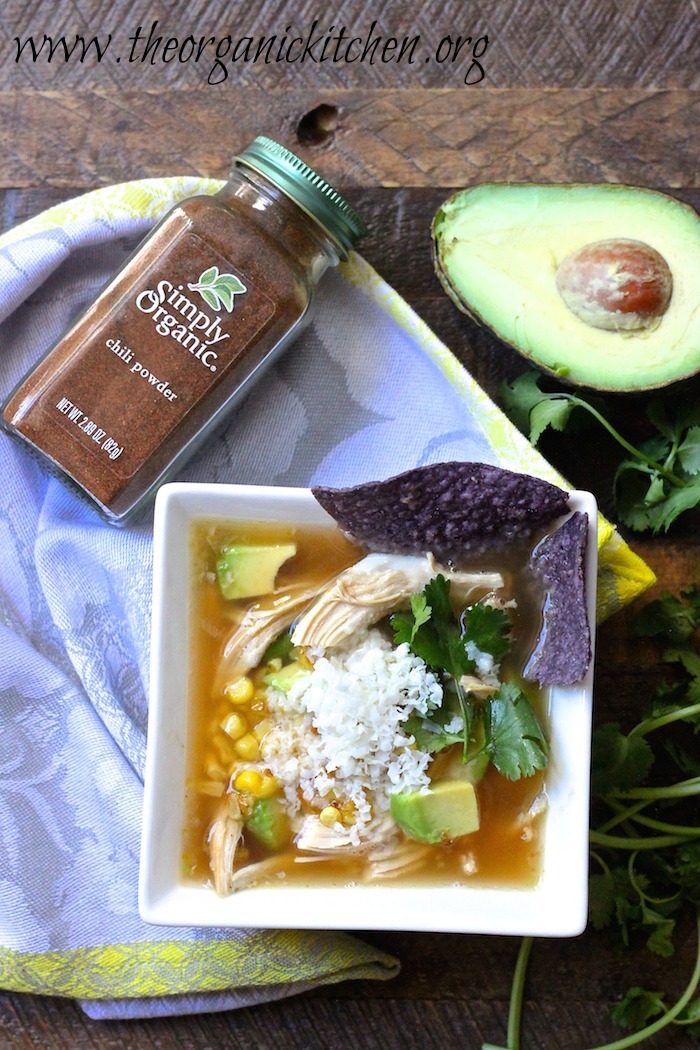 The Recipe: 15 Minute Chicken Tortilla Soup!
What you will need: Chili Powder gives this soup a rich, flavorful base. I use Simply Organic Chili Powder. If you would like to learn to make your own broth, click! Oaxaca cheese is a Mexican cheese (similar in texture to mozzarella) and can usually be found in the deli section of your grocery store. It's fabulous for quesadillas too! I use organic rotisserie or leftover roasted chicken in this soup. If you use 100% corn tortilla chips this meal is gluten free.
MAY I PLEASE ASK A FAVOR?
We small bloggers need all the help we can get. Subscribing and sharing on social media is very appreciated!