When I was a little girl, I hated green beans. I used my fork to slide them off my plate into my napkin when my mom was distracted. Then I wrapped them up, said I needed to use the bathroom and flushed them down the toilet. Leave no evidence. Yes, I was a brat.
(This post contains affiliate links. I may make a commission off sales but your price remains the same.)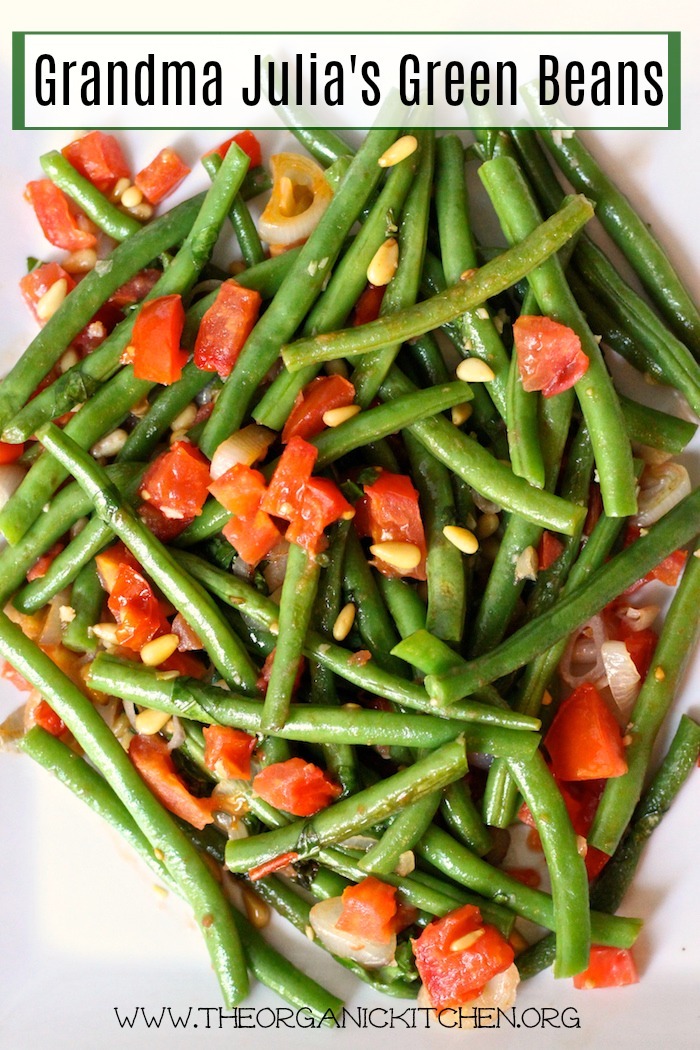 I don't flush green beans down the toilet anymore unless they come from a can. I just can't eat canned green beans…because of childhood trauma and all. But I can eat fresh green beans, sautéed with shallots, tossed with tomatoes and basil, and sprinkled with a little sea salt. Thanks to my Grandma Julia we have a wonderful fresh green bean recipe that we make almost every Thanksgiving, and a few times in between! It has morphed a little over the years, we've added the shallots and the pine nuts but the essence is still the same.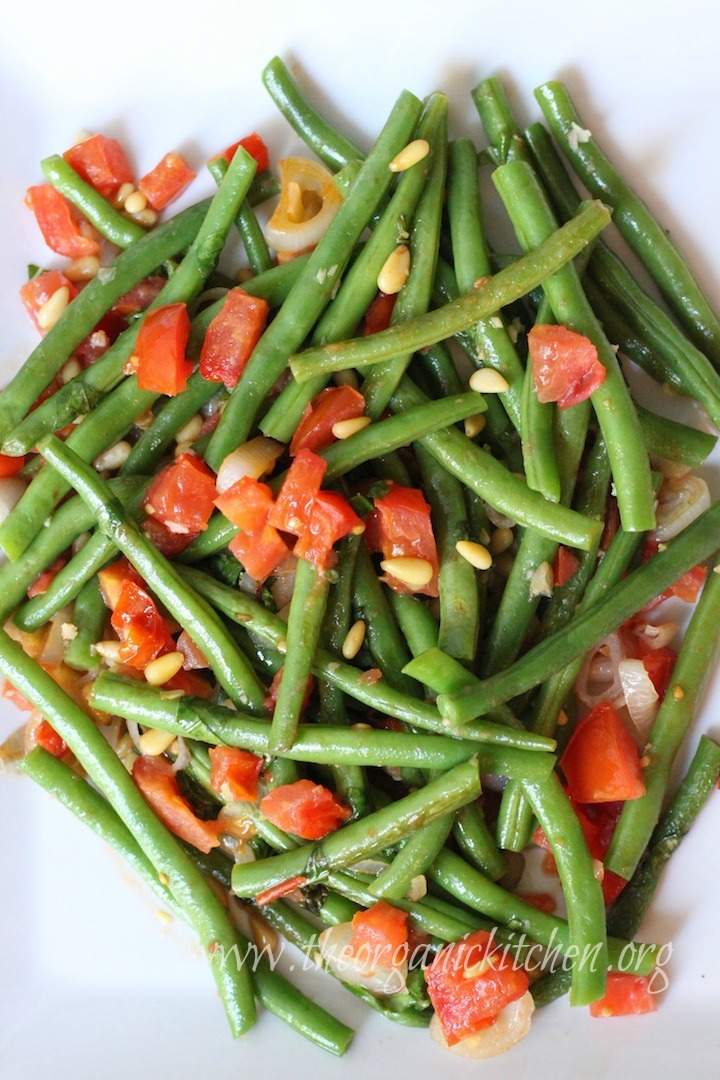 How to Chiffonade:
When making these delicious green beans (that no one would ever flush) we use a technique called a chiffonade for the basil. Simply stack your basil leaves, roll as tightly as you can and slice. You end up with thin ribbons of basil.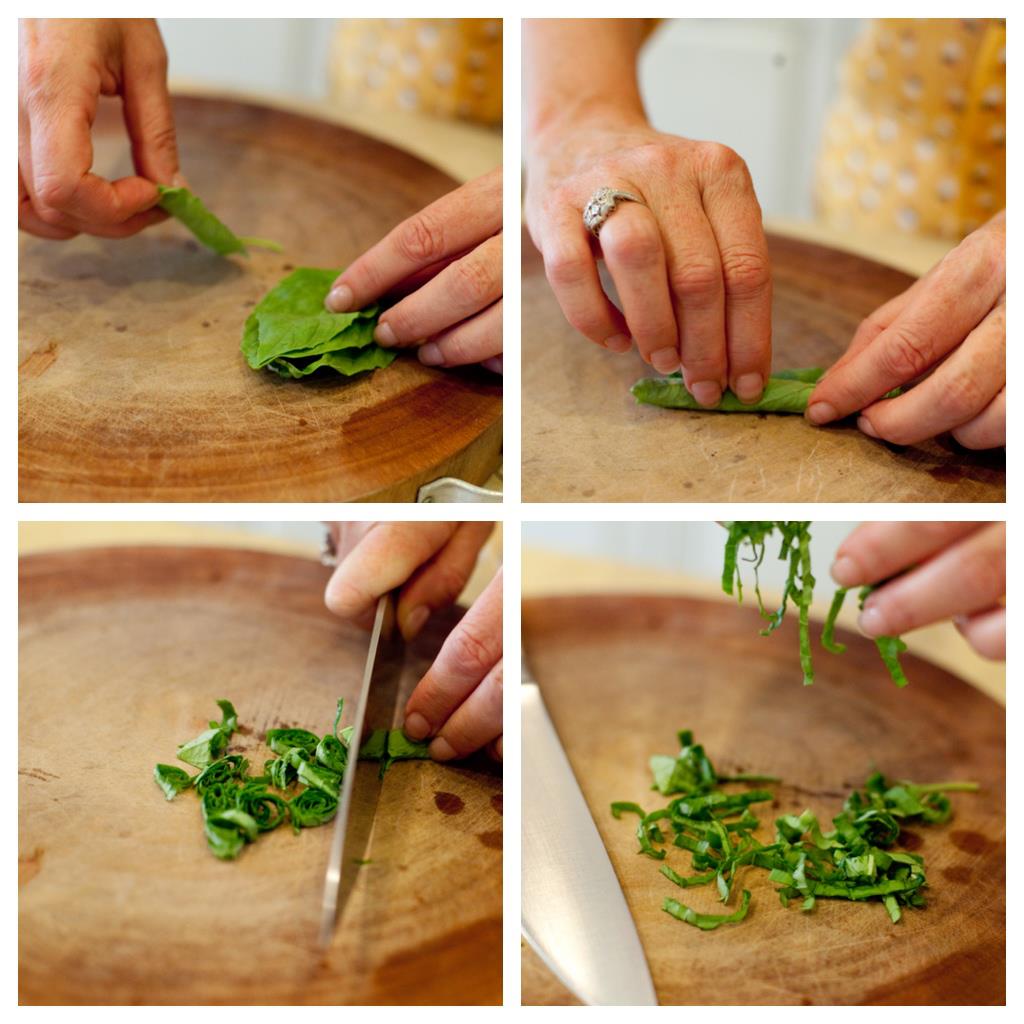 The Recipe: Grandma Julia's Green Beans
Tips and what you will need: a good knife (my favorite) and a good pan. Enjoy and keep a close eye on the kids ~ Linda Spiker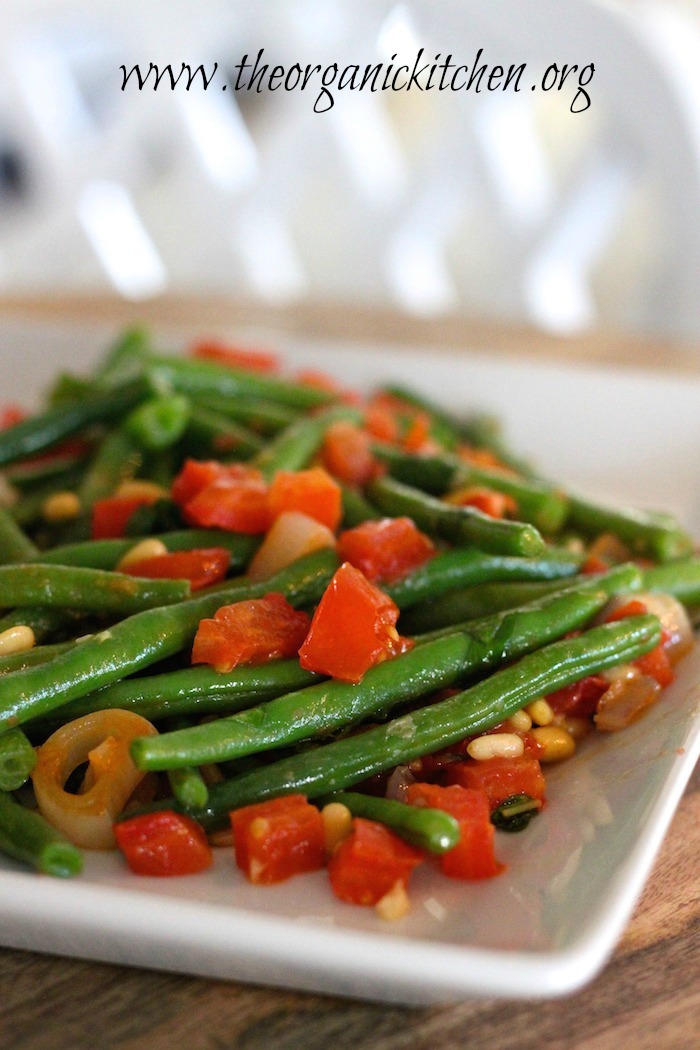 MAY I PLEASE ASK A LITTLE FAVOR?
We small bloggers need all the help we can get. Subscribing and sharing on social media is very appreciated! 
All photos and recipes are copyrighted by Linda Spiker.
Whole 30, grain free, gluten free, dairy free option