Do you ever experience that low energy lull in the late afternoon? You know, where you want to eat something but don't want to spoil dinner…so you grab something 'fast' which usually ends up being a really poor choice nutritionally? You know how it goes…"I will just eat one cracker" and then you eat the whole box. Not that I have ever done that, but I hear tell it happens. Well, I have a solution for the late afternoon energy slump, four solutions actually. Each is really delicious and healthy and takes only a few minutes to prepare. They are all budget friendly too!
The first up is green apple slices with nut butter and coco nibs.
I use Justin's Maple Almond Butter or Honey Peanut Butter Blend. Both are delicious and excellent sources of protein and healthy fats.
The Recipe:
Just spread nut butter on a sliced green apple and then…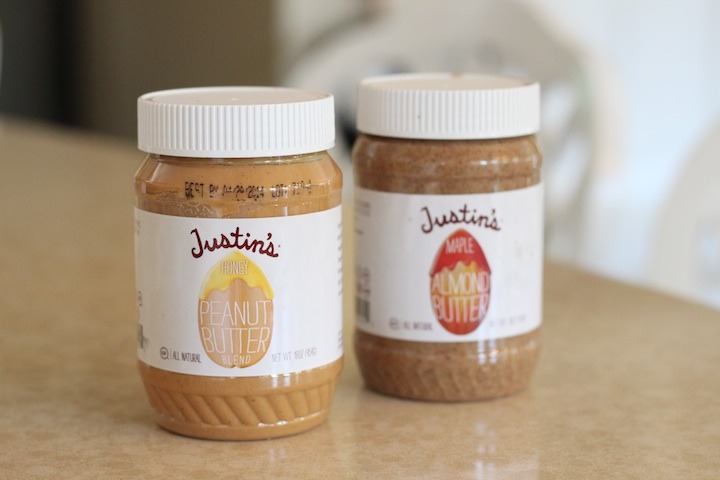 …place a few cocao nibs on top. Cocao nibs (pronounced ka-cow) are really high in magnesium and give just enough dark chocolate flavor to make this snack taste like a real treat when in actuality it's very healthful!
Next up, berries with yogurt and granola. And not just any old sugar filled yogurt mind you! We keep it healthy using a whole fat plain yogurt high in probiotics, those healthy bacteria you need for good digestion. But thats not all…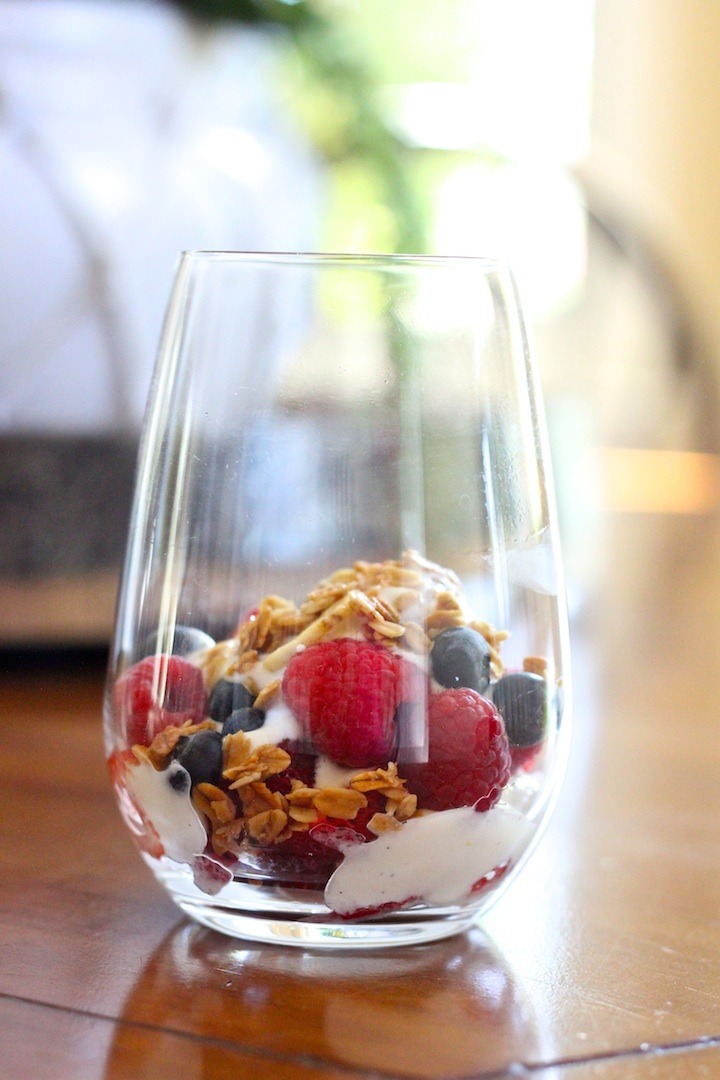 …I add fresh orange zest  (I use a microplane to zest citrus)  and then add …
…a little vanilla paste! This makes the yogurt sweet and flavorful without all the added sugar in most supermarket yogurt brands.
The Recipe:
Just mix whole fat plain yogurt, some orange zest (to taste) and some vanilla paste. Alternate layers of yogurt and berries. Then top with your favorite granola. I use Udi's gluten free.
You know we need to work some greens into this post! Kale is loaded with nutrition and  so are kale chips! You can buy them almost anywhere but it's way cheaper to make your own.
The Recipe:
Just preheat oven to 350, cover a rimmed cookie sheet with parchment paper and set oven rack in center position. Remove stems from kale leaves and tear leaves into 3″ pieces. Place kale on parchment covered rimmed cookie sheet, drizzle with olive oil and a little lemon juice, toss making sure all leaves are lightly coated. Sprinkle with sea salt (I use Maldon's Flaked Chef's salt) toss and bake till crispy, usually 10-15 minutes or so. Allow to cool. Eat!
Next up, one of the most perfect foods on the planet, hummus! Hummus is an excellent source of protein, healthy fats and unrefined carbohydrates. It takes literally less than four minutes to make and is so much better than store bought! Click here for my recipe. Serve with veggies or pita or use as a sandwich spread.
Please take a second to subscribe and leave a comment or question. And take a look at my cookbooks here….they are loaded with amazing recipes you and your family will love.
MAY I PLEASE ASK A FAVOR?
We small bloggers need all the help we can get. Subscribing and sharing on social media is very appreciated! 
Post tags: gluten free, dairy free, vegan, vegetarian