The links provided in this post are affiliate links via my association with Amazon.com
One of my New Year resolutions was to ditch plastic.
It was a goal in 2014 too, and I made a remarkable dent in my use of plastic by doing a few SIMPLE things:
1. I stopped placing produce into plastic bags at the grocery store (I use paper lunch sacks instead, and reuse them till they can't be reused)
2. I began freezing food in freezer paper and glass mason jars.
3. I started wrapping sandwiches in unbleached parchment sandwich bags instead of ziplock baggies. So easy!
4. Started buying laundry soap that comes in recyclable, compostable packaging!
Even with these improvements there were a few areas regarding food storage for which I just couldn't find a suitable alternative to plastic: covering bowls containing leftover ingredients, storing cheese, and wrapping produce I had cut I half. For these, I was still reaching for the plastic wrap…and feeling so guilty about it! But then I stumbled across this very cool, simple, safe and eco-friendly alternative. It's called Abeego.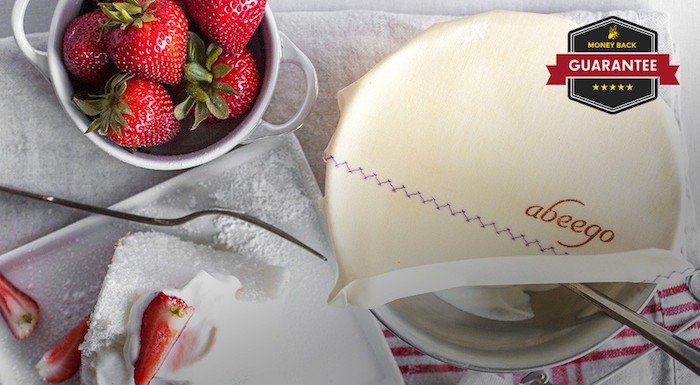 Abeego (affiliate link) is created from pure beeswax, jojoba oil, and tree resin infused into a fabric made of hemp and certified organic cotton. Each ingredient was selected for its preservative qualities, so you maximize the life of your food and waste less of it, which is great because I really hate throwing away food! It's great for rising dough and ferments too.
Why Make The Switch?
Plastic makes up about 12% of household waste. And let's face it, people stored food before plastic was invented and managed just fine, we can too. Plastic was invented 1907 and was based on a synthetic polymer from phenol and formaldehyde..not good stuff to have near your food, then or now. (Links and references about the dangers of plastic at bottom of post)
So how does Abeego work? You simply use the warmth of your hands to shape Abeego to whatever container you are using. Malleable at room temperature, Abeego stiffens when cooled, holding the shape you've created. To clean, simply wash in cold water with an eco-friendly dish soap and allow it to dry. One pack of Abeego sheets costs about $18 and when cared for properly Abeego lasts for up to a year! The sheets come in varying sizes to fit any bowl. Super cool product right?
Disposable Diapers: A Landfill Nightmare!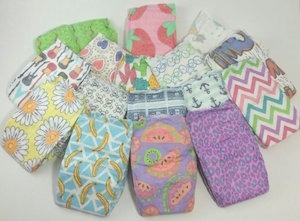 We have all heard the terrible statistics on disposable diapers. It's truly a toxic nightmare but no one was doing anything about it till Jessica Alba started the Honest Company. Honest Company Diapers are made with sustainably grown and harvested plant based material, they are chlorine free, contain no harsh chemicals and are biodegradable!
Water Bottles: An Easy Fix!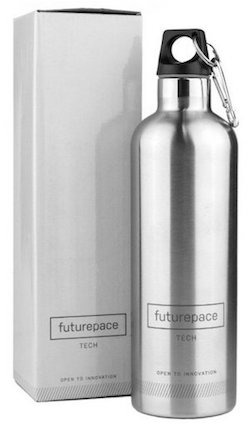 Plastic water bottles are as big a problem, possibly worse than disposable diapers! When I grew up, plastic water bottles didn't exist. We drank before we left the house and drank from water fountains when we were out (horrors!) and we lived. Now we have a reverse osmosis water filter under our sink and we fill stainless steel water bottles when we go out. A simple fix and what we spend a month on our filter ($19.99) is less than we were spending on bottled water for our big family!
The Plastic Lunch Box Alternative! Planet Box:
Ditch the plastic lunchbox in favor of a reusable stainless steel Planetbox! This lunch box has compartments that keep the food separate so there is no need for baggies! Dishwasher safe and lasts for years and years…
There are still some areas I need to improve upon in my quest to use less plastic (I can't figure out a way to avoid plastic trash bags in my trash compactor for instance) but the suggestions above were a great place to start! All these suggestions are do-able. Hopefully the more we support eco-friendly alternatives, the more available they will become and the more choices we will have!
Links and References:
More Plastic than Fish in The Sea?
The Problem with Plastic from Wellness Mama
Is There Poison in Your Plastic? from Girl Meets Nourishment
Stainless Steele and the Trouble with Plastic from Sensibly Sustainable
Teflon is technically plastic so you may wish to ditch that too! From Angry Nutrition
8 Ways to freeze Food without Plastic from Attainable Sustainable
MAY I PLEASE ASK A LITTLE FAVOR?
We small bloggers need all the help we can get. Subscribing and sharing on social media is very appreciated!