Honest to goodness, if carrots are roasted correctly they are almost like candy. Sweet, crispy perfection in my book. When set atop a good Cashew Cheese Sauce, well, they are even dreamier!
(This post contains affiliate links. I may make a commission off sales but your price remains the same.)
We Love Our Roasted Carrots!
Roasted carrots are so easy to make. Simply toss with olive oil and spices and pop in the oven until the edges are crispy and browned. We serve ours roasted with gremolata, drizzled in honey and ginger, and piled on top of a salad with couscous! But this is the first time we have featured them with a creamy cashew cheese sauce!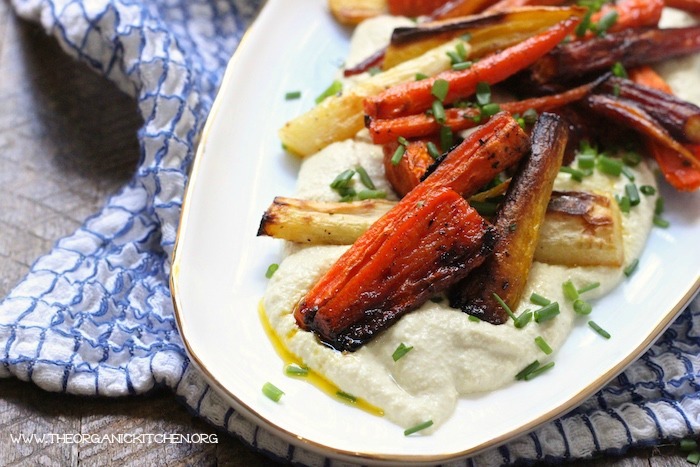 The Cashew Cheese Sauce: Paleo, Whole 30 , and Vegan!
Cashews make a great dairy substitute, and while this sauce is dairy free, it still packs packs the protein and some healthy fats! Click here for the the recipe.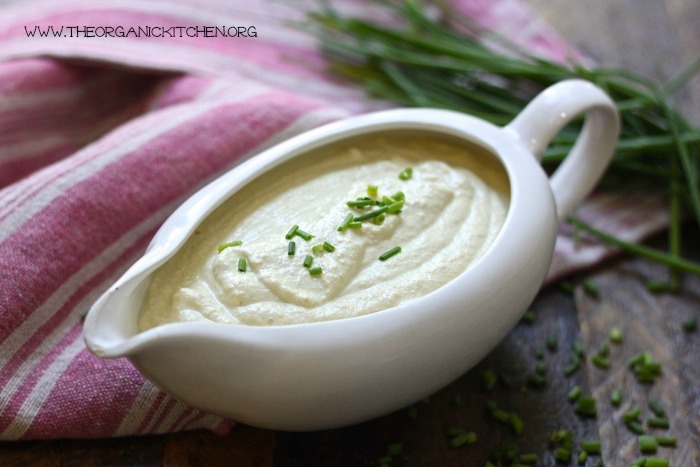 Delicious, Beautiful and Healthy!
Serve as an appetizer, side dish or main course. Even the kids will be asking for more veggies.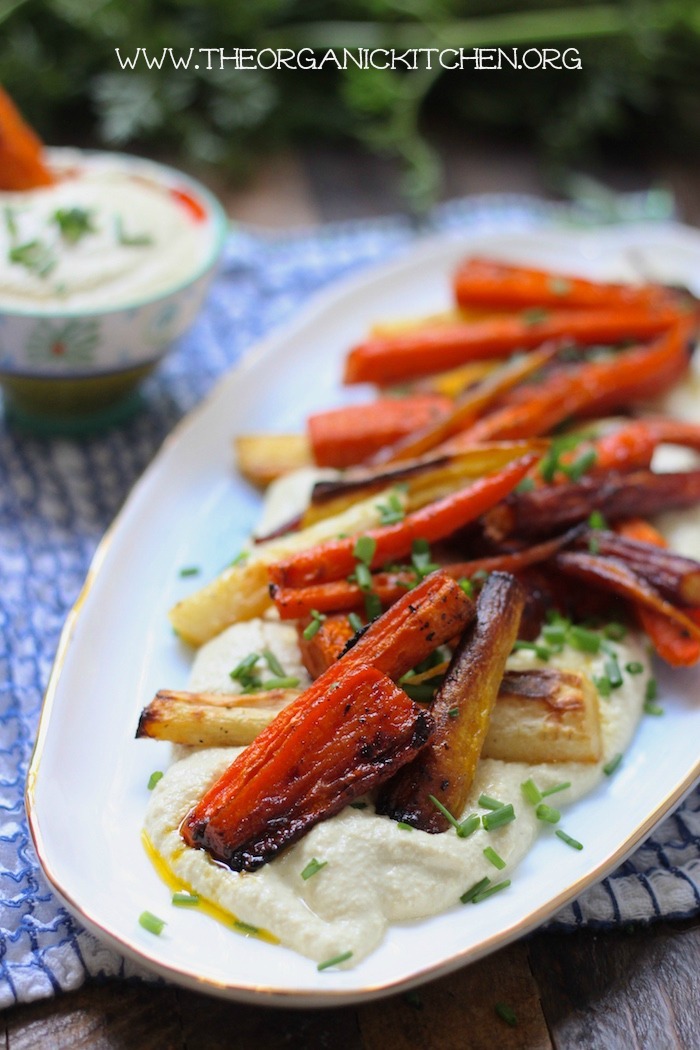 The Recipe: Roasted Carrots with Cashew Cheese Sauce (Vegan-Paleo-Whole30)
Tips and what you need: click here to make cashew cheese sauce. You will need a rimmed cookie sheet and unbleached parchment paper. I always recommend using a good quality, sharp knife!
MAY I PLEASE ASK A FAVOR?
We small bloggers need all the help we can get. Subscribing and sharing on social media is very appreciated!