If you can't escape to a tropical island this summer, you may as well feel like you did!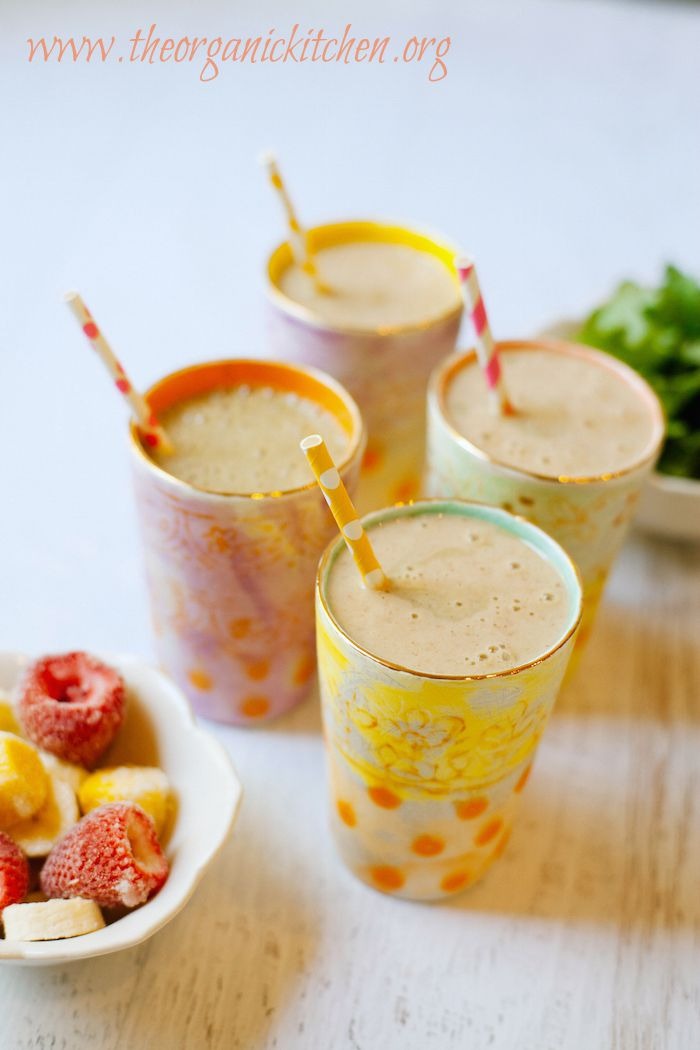 The Organic Kitchen Tropical Smoothie will make you feel like you are poolside on a lounge chair. It is made with coconut milk, an assortment of tropical fruit and a handful of baby kale. 
If you can't find a frozen tropical fruit blend at your grocery store you can just use a variety of frozen pineapple, mango, strawberries and banana chunks.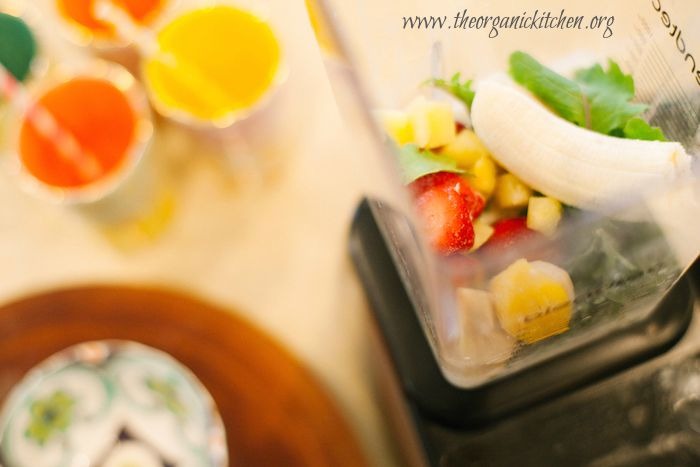 Just whip them up in your high powered blender (I use a Blendtec, affiliate link) and you have a rich, creamy, dreamy, frozen drink that will make you feel like you are on vacation. All you need is the little umbrella in the glass!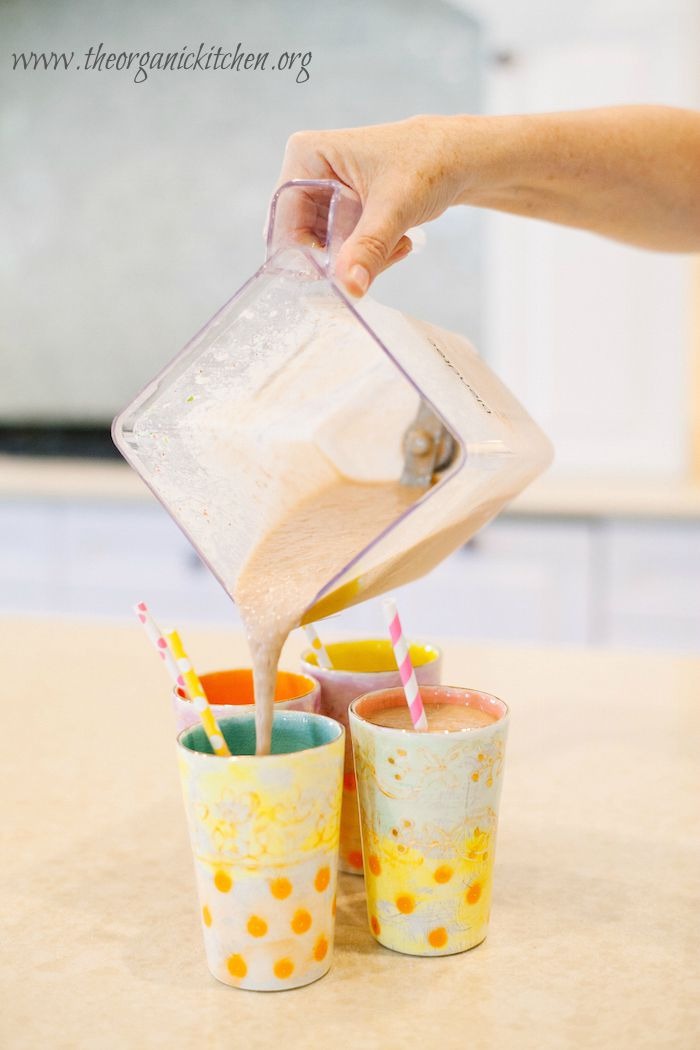 And speaking of glasses, these beautiful tumblers are handmade by Niki at HappyClay.com Aren't they stunning! You can check out her Etsy Shop here.
I love this smoothie, it's a great way to start your morning and the kids will love it too!
The Recipe: Tropical Smoothie
Tips and what you will need: You will need a high powered blender, I use Blendtec, frozen tropical fruit blend, and coconut milk. If you prefer almond milk here is my recipe. (affiliate links)
Thanks for stopping by! If you enjoyed this post please share. Sharing on social media really helps bloggers out! ~ Linda Spiker
 May I Please Ask A Favor?
We small bloggers need all the help we can get. Subscribing and sharing on social media is very appreciated! 
Post tags: gluten free, dairy free, grain free