Sweet , warm, grilled peaches… there is nothing like them. And they are part of my favorite summer lunch: Grilled Peaches with Burrata and Prosciutto served with a little side salad of arugula, all drizzled with balsamic glaze.
Who doesn't love a sweet, ripe summer peach?
When grilled and served warm they are even sweeter.
Paired with creamy burrata cheese and salty prosciutto the combination is just plain dreamy. Sigh.
And there is no prep here, just place the cheese and meat on a platter or plate and ….
…. 'finish' with a gorgeous drizzle of balsamic glaze (affiliate link) Oh the sweet! Oh the salty! Oh the savory! And all on the same plate…the same bite. Heaven!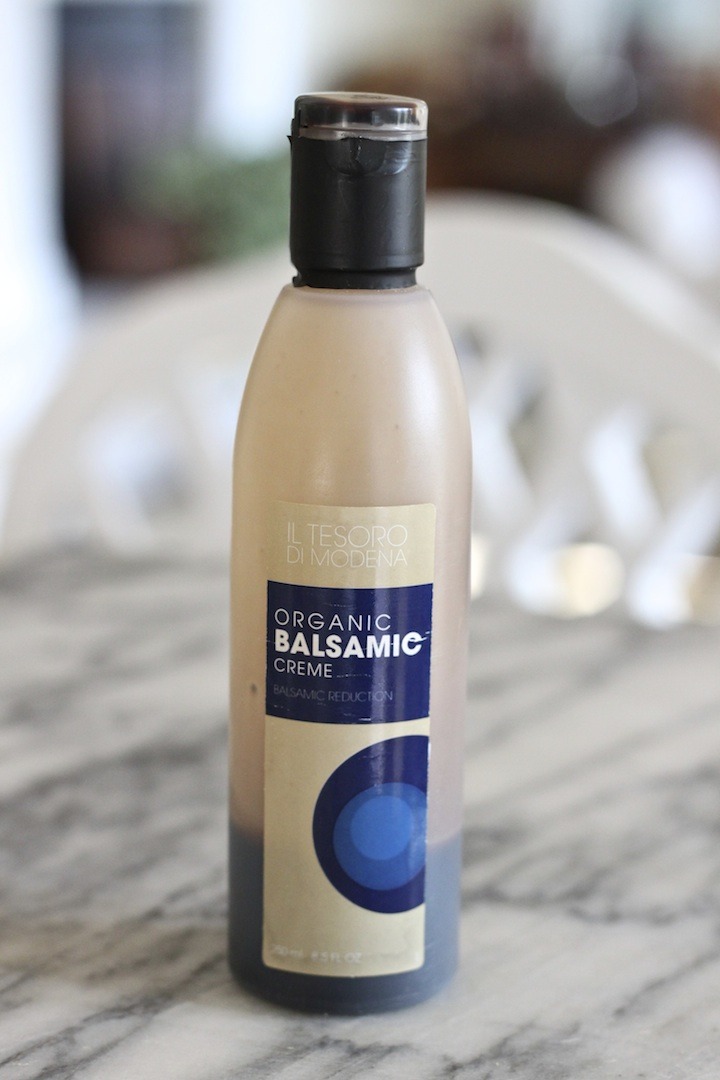 Serve it with a small side of arugula drizzled with olive oil, lemon and sea salt and voila! The most beautiful, healthy, colorful, summer lunch.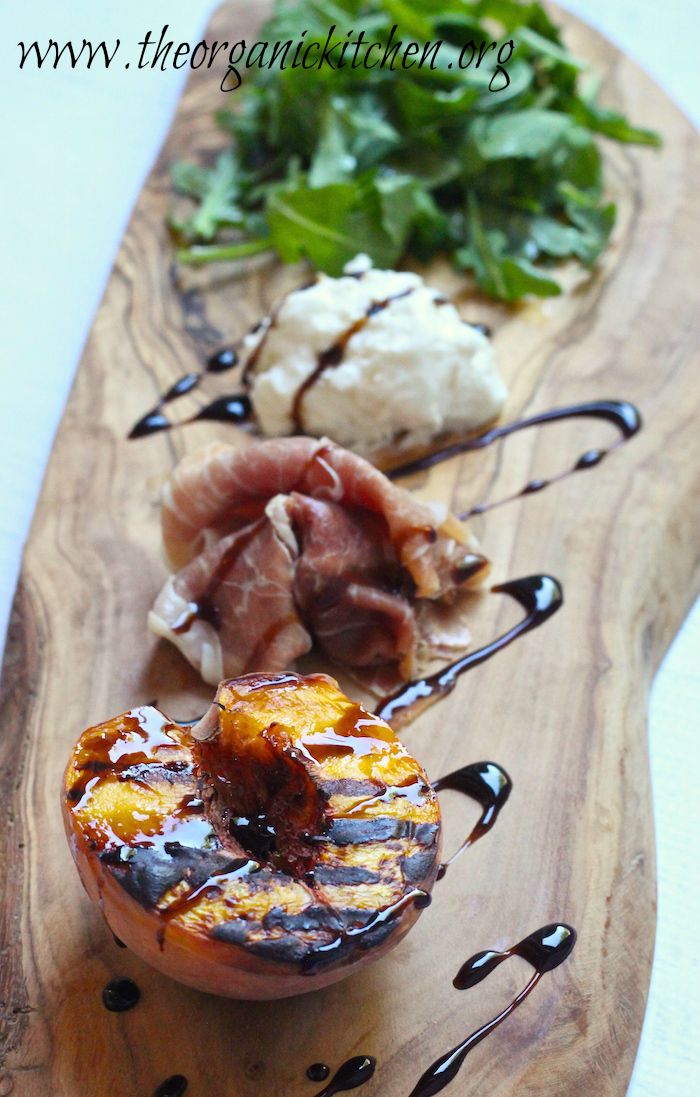 The Recipe: Grilled Peaches with Burrata and Prosciutto:
Tips and what you will need: There is no need to spray the grill with toxic chemicals! Just wipe it down with coconut oil on a paper towel before turning on the flame. Make sure grill is hot (about 375-400 degrees before you put the peaches on). You will need a good quality sea salt (I get the giant tub it saves $$$) and balsamic glaze. My beautiful wooden serving board can be found here. We use a Weber Grill. If you don't have room for a large grill I would love to make a suggestion: we love our mini grill and take it to the beach and park all the time. (affiliate links)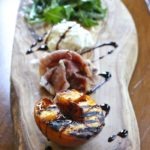 Grilled Peaches with Burrata and Prosciutto
Warm, sweet summer peaches grilled and served with creamy burrata cheese, prosciutto and arugula.
Keyword:
easy appetizer recipe, grilling recipe, summer recipe
Ingredients
Coconut oil

for grill

2

ripe peaches

cut in half pit removed

8

oz

burrata cheese

12

slices

of prosciutto

2

cups

of arugula

olive oil

juice of one lemon

sea salt

freshly ground pepper

balsamic glaze
Instructions
Wipe grill with coconut to prevent sticking, turn heat to 375-400 degrees.

While waiting for grill to heat, toss arugula with a light coat of olive oil and juice of one lemon. Sprinkle with sea salt and freshly ground pepper. Toss. Set aside.

Divide burrata into four portions and plate. Do the same with prosciutto.

Divide salad onto plates as well, leaving room for half a peach.

Place peaches on grill and cook for 5-8 minutes till warm and grill marks are established.

Remove from grill and place on plates.

Drizzle cheese, peaches and prosciutto generously with balsamic glaze.

Try to get a bit of everything on your fork with each bite and prepare to be dazzled!
Enjoy my friends and please share if you feel so inclined…social media shares are the bread and butter of the blogging world! Much thanks ~ Linda Spiker
 May I Please Ask A Favor?
We small bloggers need all the help we can get. Subscribing and sharing on social media is very appreciated! 
post tags: Gluten free, grain free