Did you know that August 2nd is national ice cream sandwich day? Yeah, neither did I. Apparently it's a thing. I may be a day late and a dollar short but I have a feeling you will forgive my forgetfulness when you see this…
This post contains affiliate links. I may make a commission from sales but your price remains the same.)
The Cookies!
These are my delectable and decadent White Chocolate Macadamia Nut Ice Cream Cookie Sandwiches with Salted Caramel Sauce! Chunky homemade dough, baked perfectly, filled with creamy vanilla ice cream and drizzled with salted caramel, nothing wrong with that!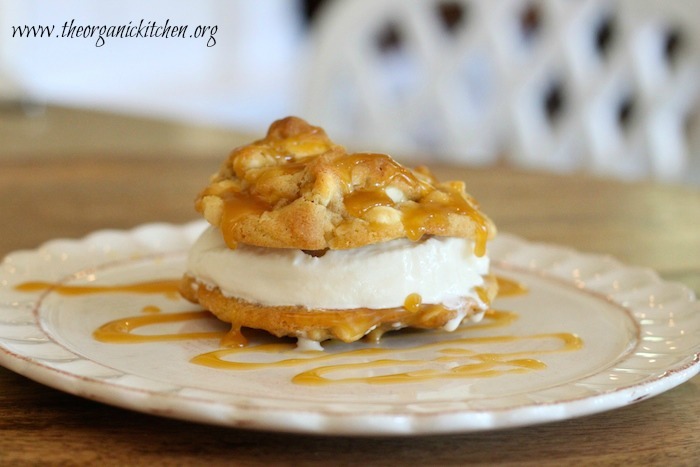 The Salted Caramel Sauce:
You can make your own salted caramel sauce (it's easy and kind of like a fun science experiment), you can buy it or If you'd like have it delivered to your door! If you are a do it yourself kind of person you can watch a video tutorial on how to make caramel sauce here.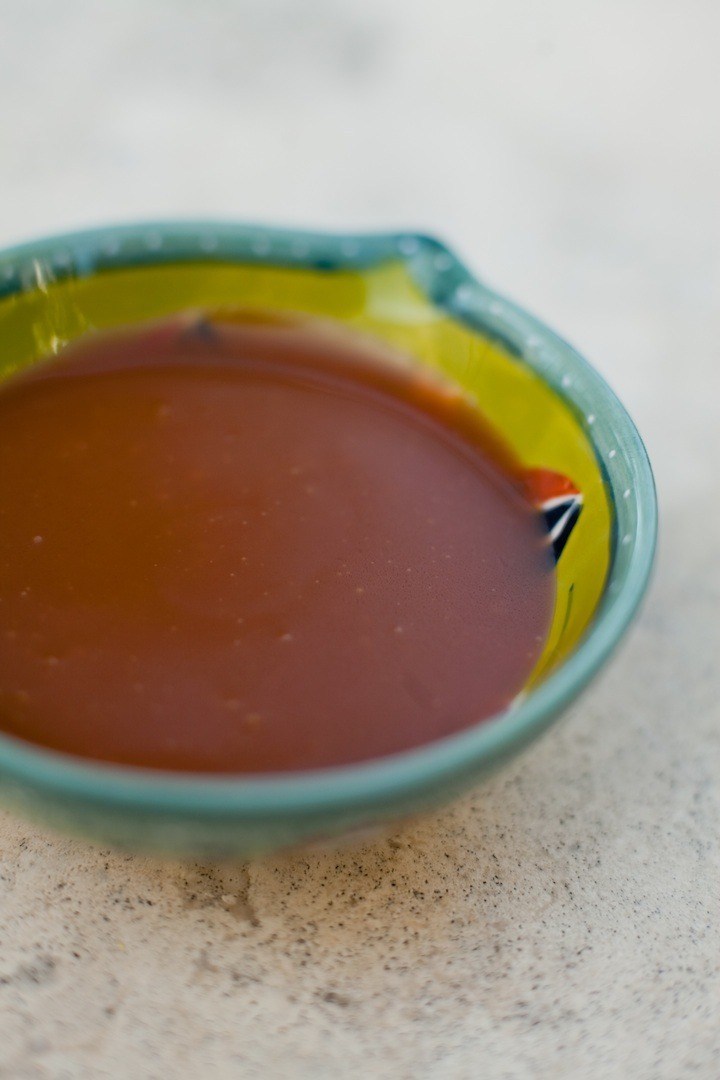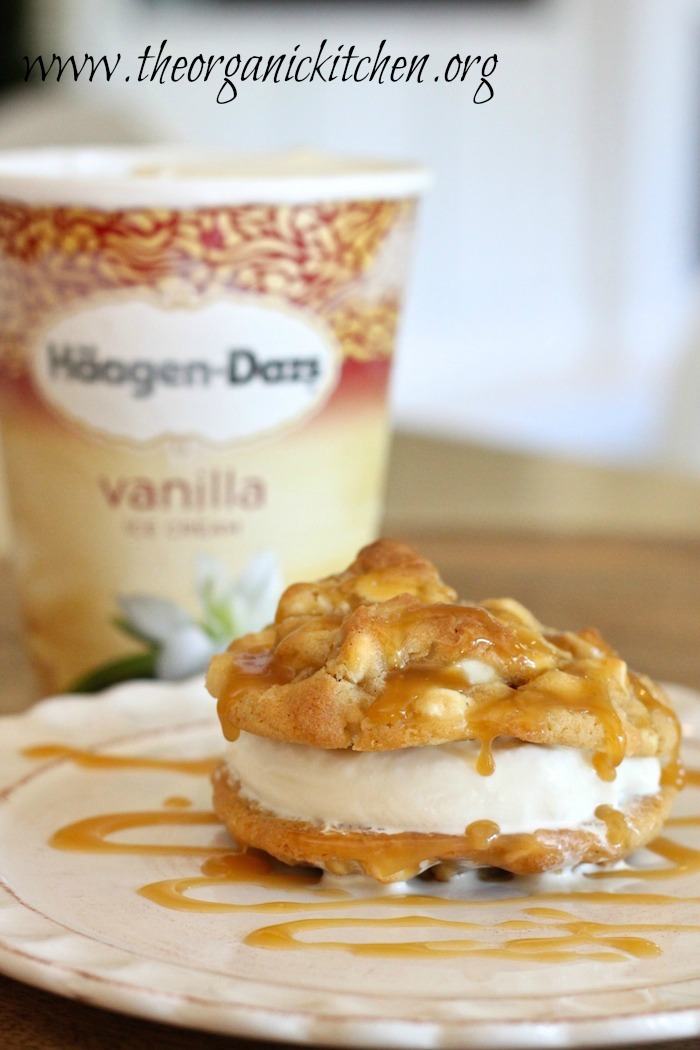 Want to Make The Cookies Gluten Free and Just as Good?
When I bake for my gluten free friends I use Gluten Free Jovial Pastry Flour, because it's the best for cookie baking. It has the perfect grainy bite! Give it a try, you won't be sorry.
The Recipe: White Chocolate Macadamia Nut Ice Cream Cookie Sandwiches
You will need: a cookie sheet, parchment paper, wax paper (for storing finished cookies in freezer), my caramel recipe, a stand mixer or hand mixer and vanilla paste. (affiliate links)
White Chocolate Macadamia Nut Ice Cream Cookie Sandwiches
Delicious white chocolate macadamia nut cookies filled with ice cream and drizzled with caramel.
Keyword:
ice cream sandwich, white chocolate chip cookies
Ingredients
For Ice Cream Sandwich Cookies:
2 ¼

cups all purpose flour (gluten free suggestion above)

1

teaspoon

baking soda

1

teaspoon

1 tsp salt

1

cup

butter

3/4

cup

brown sugar

3/4

cup

granulated sugar

1

teaspoon

1 tsp vanilla paste or extract

2

large eggs 

2/3

cups

rolled oats

1

cup

1 cup macadamia nuts, roughly chopped

10

ounces

10 oz good quality white chocolate chips

Caramel Sauce, optional (linked above)

Your favorite vanilla ice cream for filling (I love haagen Daaz)
Instructions
Preheat oven to 375 degrees and place rack in center of oven.

Place flour, salt, and baking soda in a large bowl and set aside. Cream butter and sugars in mixer.

Add eggs and vanilla paste or extract, mix until combined.

Slowly add flour mixture, till well combinedAdd whole oats, mix well. Add chocolate chips and nuts, fold in by hand.

Place by large spoonfuls onto parchment covered cookie sheet and bake for 9-11 minutes.Allow cookies to completely cool.Drizzle with caramel. Place cookies (on the cookie sheet) into freezer for an hour. Ten minutes before filling cookies, take ice cream out of the freezer and allow to soften a bit.Top one cookie with ice cream. Place another cookie on top and gently press. You want the cookies separated by at least an inch of ice cream.Wrap individual sandwiches in wax paper and place in gallon size zip lock bags. You should be able to get 6-8 cookies into a gallon size zip lock.Place in freezer. Serve after ice cream sets up again!
MAY I PLEASE ASK A FAVOR?
We small bloggers need all the help we can get. Subscribing and sharing on social media is very appreciated!