Let's cut right to the chase with 12 Healthy, Delicious (Whole 30) Breakfast Recipes! Each of these recipes is grain, dairy, soy, sugar and legume free, not to mention delicious!
Check out this gorgeous breakfast from Calm Eats: Zoodles with Avocado Pesto and Egg!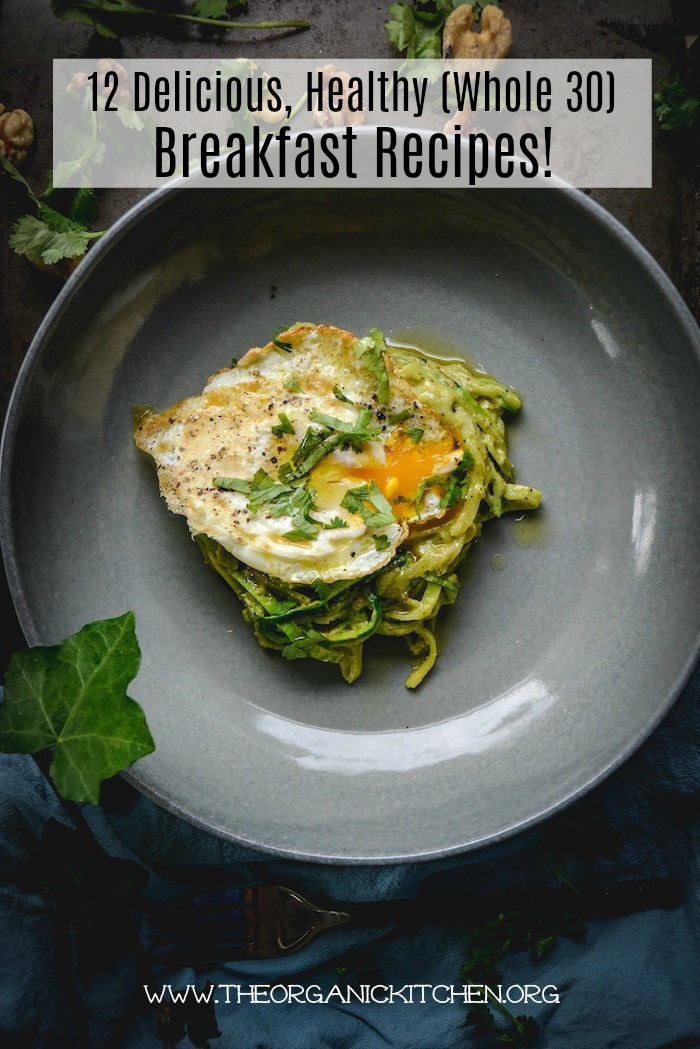 It's awesome to try something new and different for breakfast. And I have just the thing! Savory Korean Zucchini Pancakes (Hobakjean)!
Spicy Rosemary Sausage and Potato Hash from My Heart Beets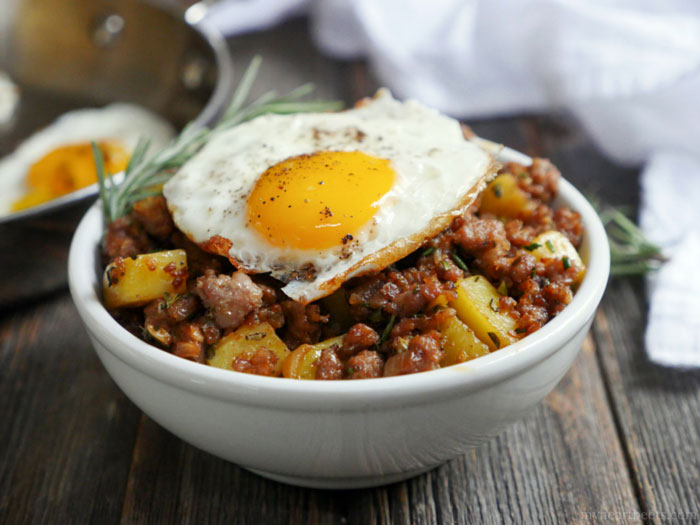 Breakfast Hash with Perfectly Poached Eggs from me, The Organic Kitchen!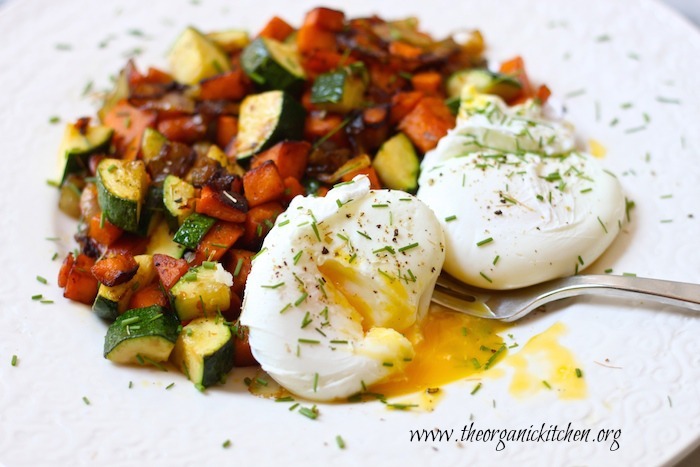 Egg "Crepes" W/Sautéed Mushrooms, Pasilla Peppers & Onions from Honey Ghee and Me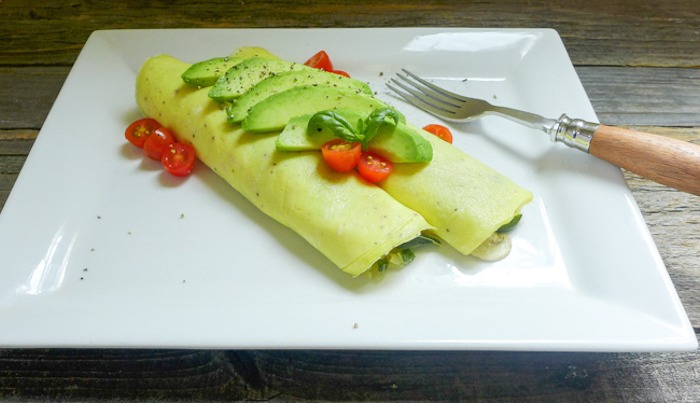 Whole 30 Eggs Benedict with 90 Second Blender Hollandaise Sauce from Me, The Organic Kitchen.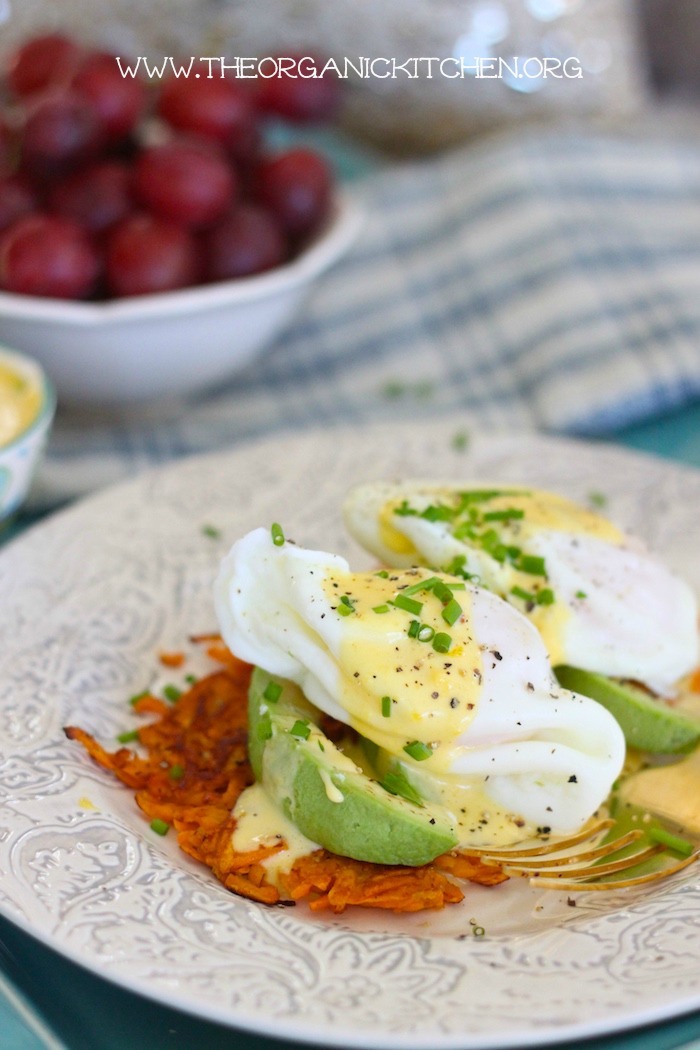 Kimchi and Cauliflower Fried "Rice" with Eggs from Grab a Plate!
Southwest Breakfast Casserole from Plaid and Paleo
A fabulous (and cute!) Sweet Potato Fritter and Egg Breakfast from me, The Organic Kitchen
Twice Baked Sweet Potatoes with Bacon and Eggs from The Organic Kitchen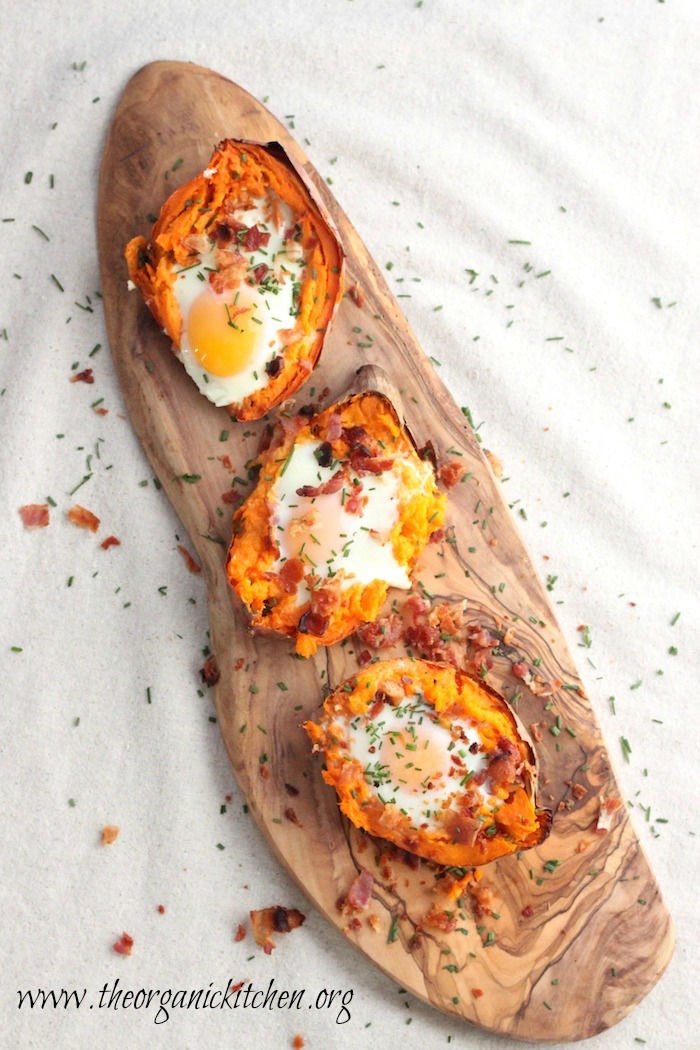 Dairy Free Caprese Breakfast Frittata from The Whole Cook!
Avocado Potato "Toast" with Poached Eggs from The Organic Kitchen
More Whole 30 Recipes:
Click to see 12 Whole 30 Lunches and 12 Whole 30 Dinners! Enjoy ~ Linda Spiker
MAY I PLEASE ASK A LITTLE FAVOR?
We small bloggers need all the help we can get. Subscribing and sharing on social media is very appreciated!