I love a good farmers market. I've been to markets in many states and several countries including France, Switzerland, Italy and Ireland. They all have certain things in common, one being that they are a nice relaxing way to shop, enjoy the outdoors and other people, all while supporting local growers as well as the local economy! That said, there are some things you should know to make for a better experience, so here are my 12 Helpful Farmers Market Tips!
12 Helpful Farmers Market Tips!
Before you go, make a list – but don't necessarily stick to it. A list is a great thing to have, but part of the fun of going to a farmers market is seeing what's there and being spontaneous. So, make the list, but be open to changing it up!
To go early or late? That is the question. The answer to this depends on what you're after. If you go early, the crowds will be thinner and you'll have the pick of the crop, literally. If you go late, the pickins' might be slimmer but you'll get the best deals. The growers will often lower prices at the end of the market to move product. If you're like me, you go once you get your hair to look good.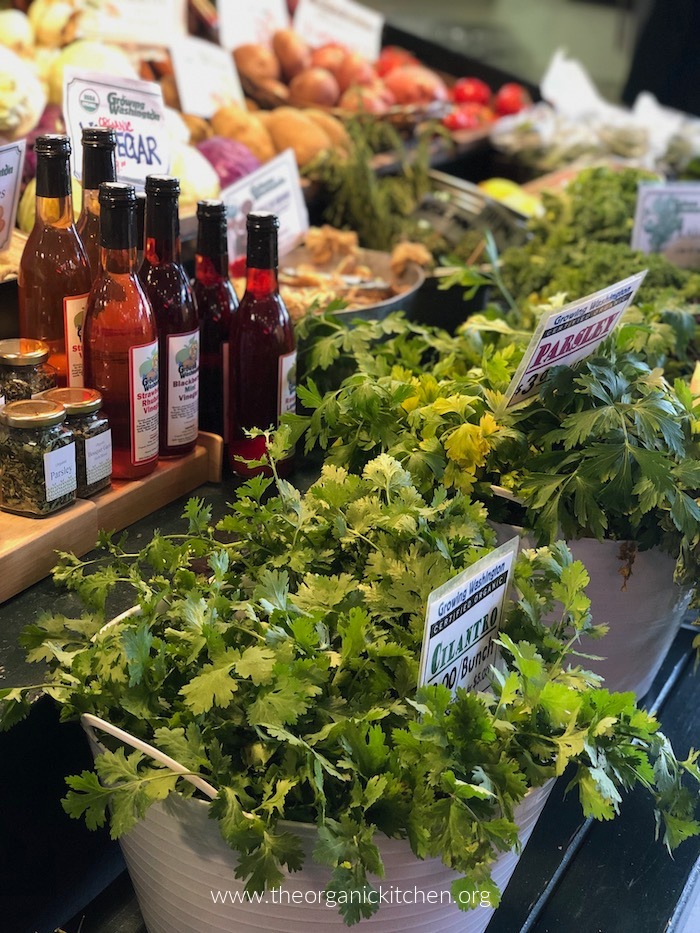 3. Bring bags and cash: so here's the thing, farmers markets have come a long way. It's 2023 and most of the venders now provide plastic bags and use Venmo or credit card readers. BUT bringing your own bags actually works better for you. I mean who wants to carry around 15 small plastic bags when you can put all your goods in one tote? And when it comes to farmers market shopping, cash is king, growers still prefer the green stuff, so bring small bills and change if possible.
4. Take your time, this should be fun! In my humble opinion, the best part of the farmers market is the stroll. Take your time, enjoy the sights, sounds, aromas and of course the free samples!
5. Take a lap before you buy: walk around the market once before you start buying, check out what's there, prices, quality etc… then buy on the second pass.
6. Ask questions but don't haggle: the farmers actually appreciate questions but they don't want to haggle. So ask away! "Where were these grown?" "Are these organically or conventionally grown?" "When was this fish caught?" etc… That said, please don't try to talk them down in price. The farmers work hard, the economy blows, and they try to be competitive, so if the price isn't great, move on and resist the temptation to say something.
7. Don't bring pets: yeah, I know. Bummer. Certified Farmers Markets are Health Department permitted food facilities, hence dogs and other animal pets are not permitted. Of course service animals are exempt!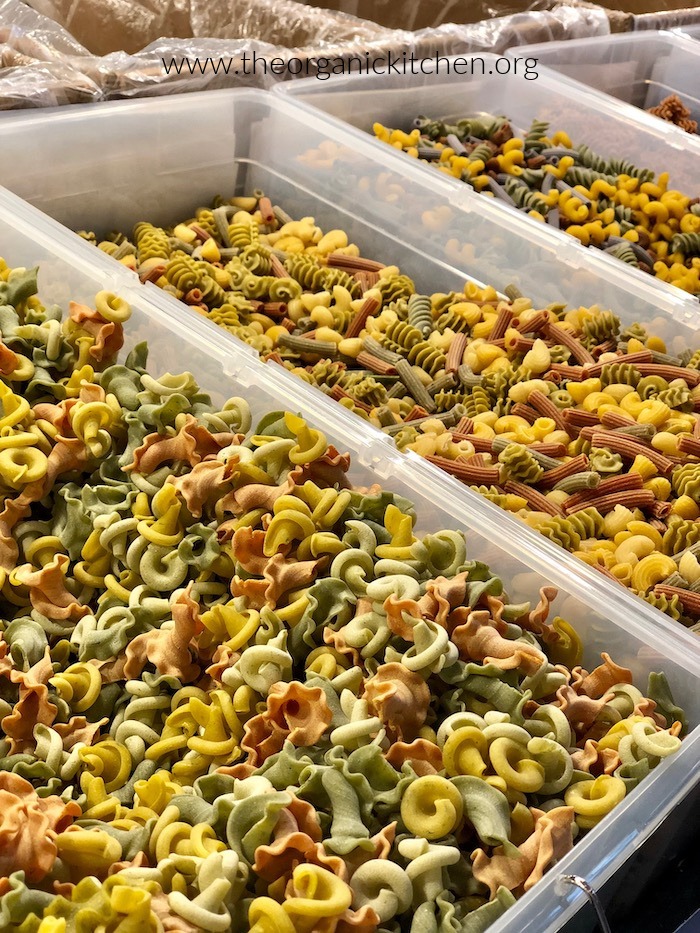 8. Know what's in season: familiarize yourself to what produce is in season in the region where you live. This will help you manage expectations and help you with menu planning. If it's April and strawberries don't peak in your region until July, you may want to take Strawberry Spinach Wraps off your lunch menu and replace them with Pasta and Asparagus.
9. Try something new: whether it's an unusual vegetable, kombucha or hot tamales, try something you've never tried before. Farmers markets carry way more than just produce. There are pasta stands, bread carts, meat, egg and fish counters, ethic cuisine, gourmet olive oils and vinegars, it's pretty fabulous!
10. Don't just buy food: farmers markets aren't just about the fruits and vegetables anymore. They now carry flowers, plants, soaps, cosmetics, crafts and clothing that are made by local artisans and craftsman.
11. See if you can design an entire meal with what you find at the market! This is a great way to get your creative juices flowing. I do it every week, it's how this Rice and Chicken Salad was inspired.
12. Last but not least, get to know your vendors: Chat with the vendors, ask their names, tell them what you're making with what you buy. Making personal connections is an important part of life, and people that know you and like you are more likely to give you good tips, the best produce and the best deals:)
Recipes for The Farmers Market!
Here are some of my favorite recipes to make with my goods from the Farmers Market:
Roasted Carrots with Gremolata