Last week I shared our Swiss mountain adventures and a recipe for delicious Traditional Swiss Rosti. Today we are heading into the beautiful city of Lucerne and sharing a recipe for Paella Valenciana with Chicken, Chorizo and Shrimp. I know, Paella is a Spanish dish, so why would I include it in a post about Switzerland? It will all make sense in a minute, I promise.
This post contains affiliate links. I may make a commission off sales but your price remains the same.)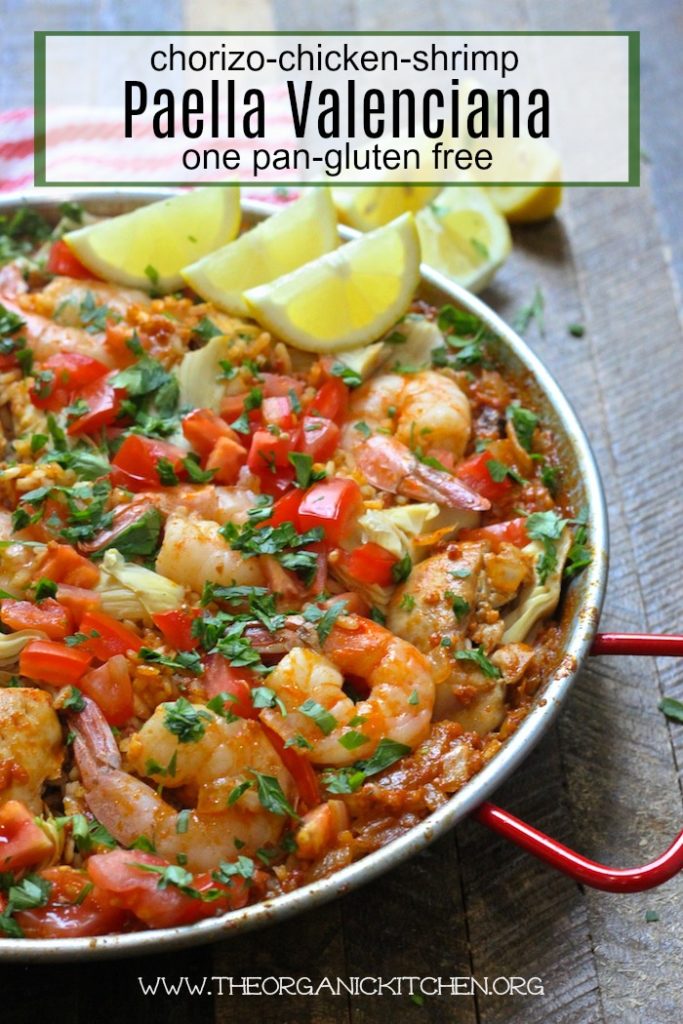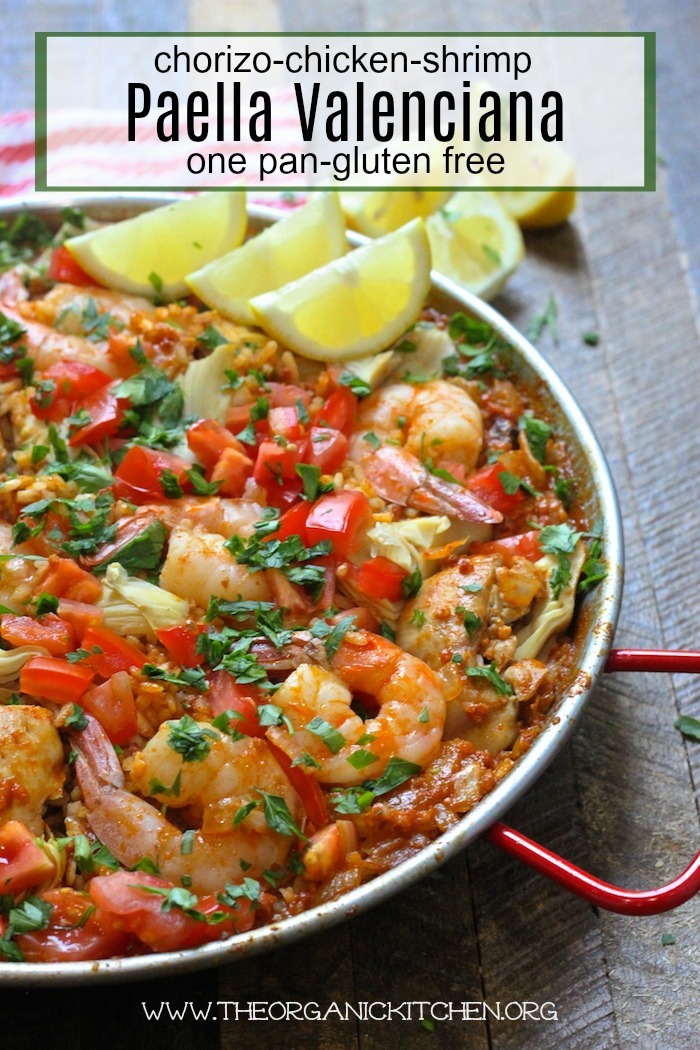 The City of Lucerne:
The city of Lucerne is the second stop on our 2018 European vacation (see Italy here and here). Lucerne is lovely, and quite the contrast from the more rural mountain regions of Switzerland, but just as beautiful! During the day, we visited the historical sights…
…spent time in, on, and around beautiful Lake Lucerne…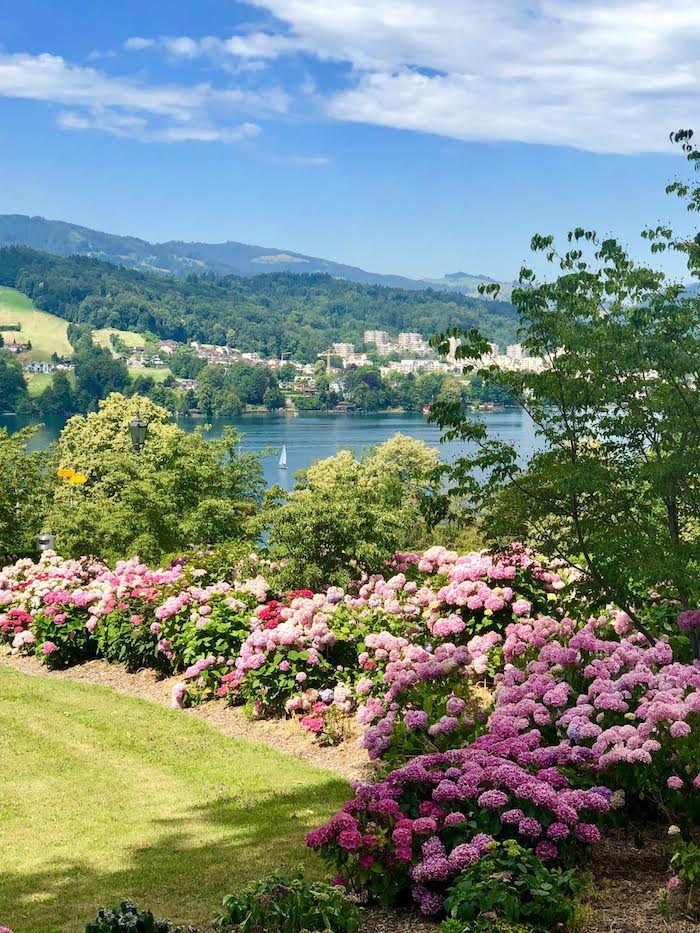 …toured the local gardens and castles…
…and even spent some time at local farmers markets where we had the best strawberries we have ever tasted!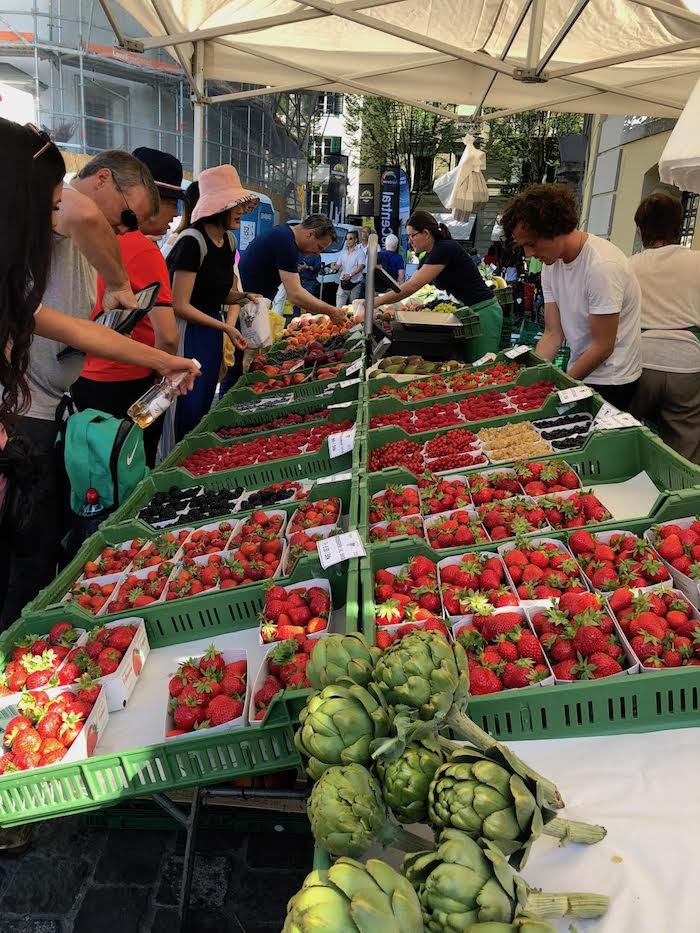 In the evenings we strolled the beautiful streets, walkied along the river…
… and attended festivals and firework shows.
We were surprised to see that the architecture in Lucerne is a mix of old European Brownstones, modern homes and traditional Swiss chalets. Sometimes the city of Lucerne even reminded me of New York City.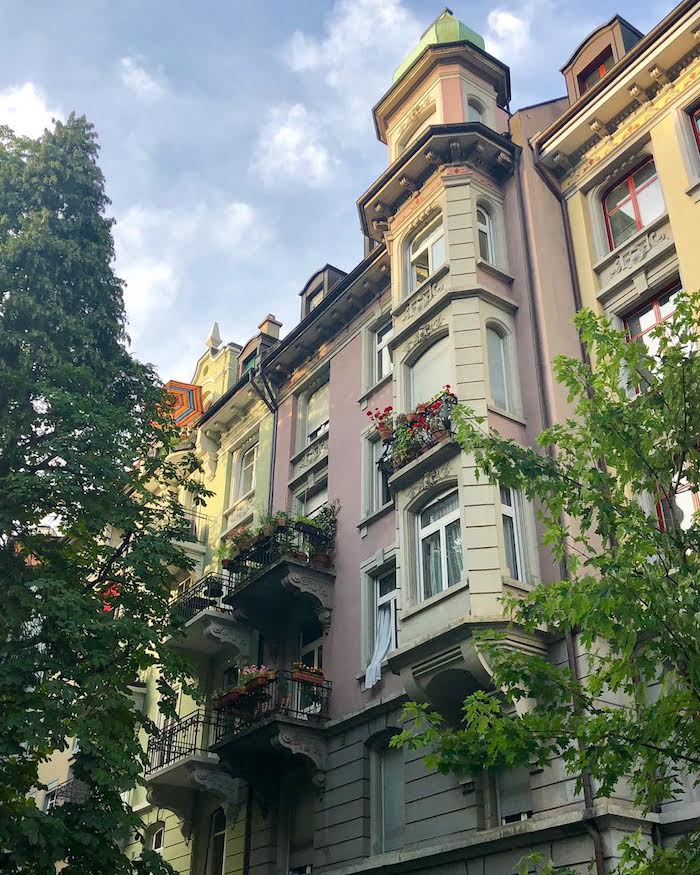 Why Paella???
On our last night in Lucerne our family ate at a Spanish restaurant called Bolero where we enjoyed the most delicious and beautiful Paella. In my mind our trip to Switzerland will forever be linked to this classic Spanish rice dish. I decided I wanted to share a Paella dish on the blog, there's only one problem, I have never made Paella!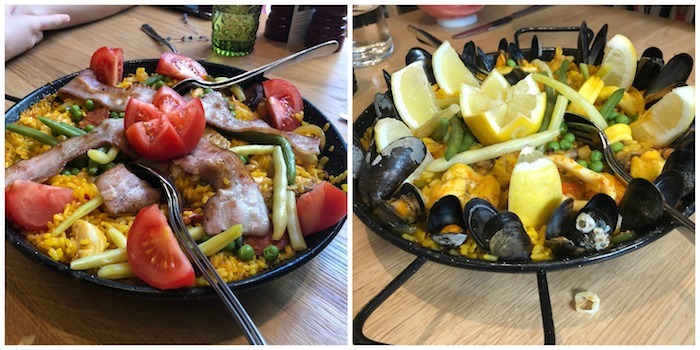 So I Enlisted a Little Help from My Spanish Daughter in Law
Being that I am from California, and not even remotely Spanish, I was a little intimidated to include a traditional Spanish paella recipe on my blog. Luckily my son is married to a beautiful girl of Spanish decent. Her name is Octavia, maiden name, Escamilla, and she just happens to know how to make a fabulous Paella. She's also pretty easy on the eyes.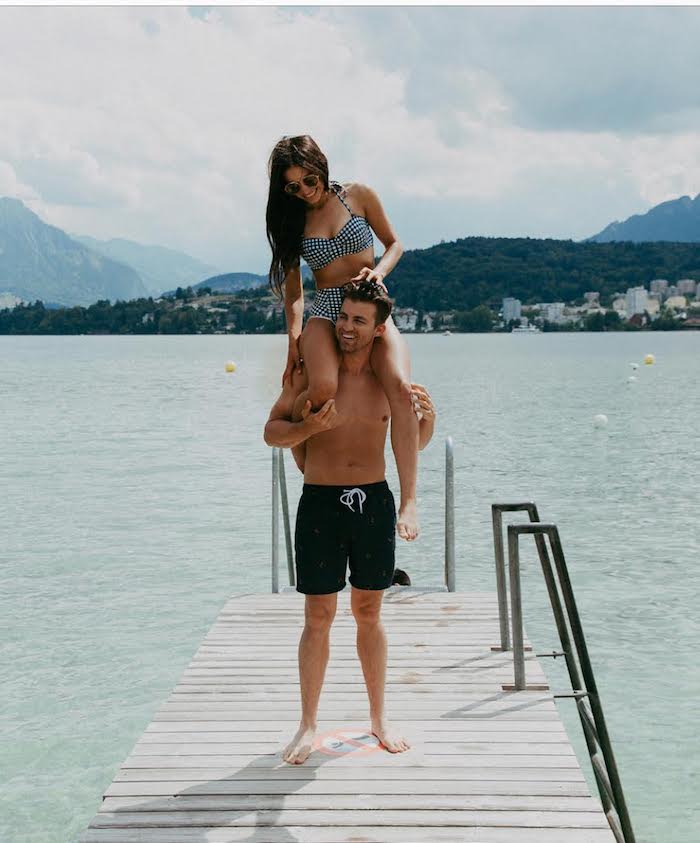 What is Paella?:
Paella is a classic Spanish rice dish made on the cooktop, in a single pan. The Escamilla family recipe calls for rabbit and mussels, which is wonderful and adventurous but I adjusted the recipe to be a little more USA grocery store friendly by using chorizo, chicken thighs, and shrimp.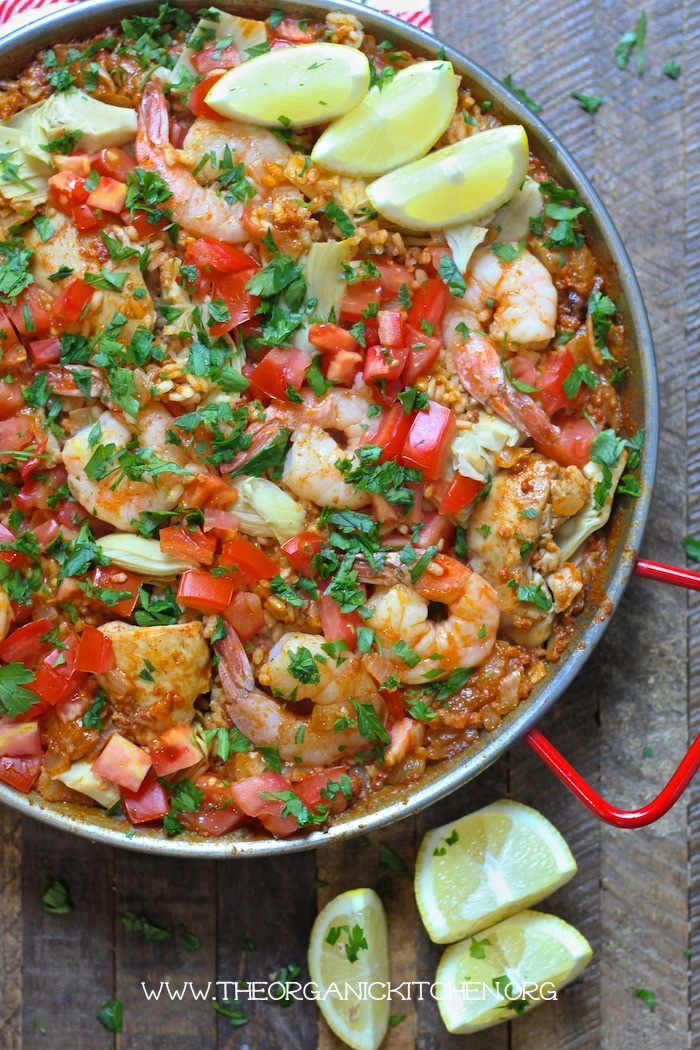 What You Need To Know About The Rice and The Pan
Authentic Paella is made with a special rice called "Bomba". This short-grain rice variety is grown near the village of Calasparra, Spain and is known for it's ability to absorb large amounts of water while remaining firm. If you're lucky, you can find Bomba in some grocery stores, I find it easier to just buy online. If you live near a Cost Plus World Market, they often carry it too. Paella is made in a Paella pan (<—this 15″ pan is non-toxic carbon steel and easy to clean) That said you can use a 15″ cast iron pan if you have one, and see how it goes. If it turns out you love Paella and want to make it frequently, you can buy the paella pan when you are ready!
Soccorat, The Secret to Fabulous Paella:
Let's talk soccorat. Soccorat is the crispy, crunchy, caramelized rice created at the bottom of the paella pan! It's really one of the best parts of eating Paella. To achieve that crispy goodness you stop stirring your paella and leave it untouched for roughly 20 minutes while it simmers. As the moisture is absorbed by the rice, the pan caramelizes the rice at the bottom of the pan. Take a look below. Notice the crispy soccorat? And the tender chicken, spicy chorizo and perfectly cooked shrimp. Swoon!
The Recipe: Paella Valenciana with Chicken, Chorizo and Shrimp!
Tips and what you need: Paella is best if made in a Paella pan (<—this 15″ pan is non-toxic, carbon steel and easy to clean). Authenic Paella is made using a short grain rice called "Bomba" (<—buy online or you may find it at Cost Plus World Market) You can usually find saffron at any grocery store but Trader Joe's has a reasonable price. You can also click here to buy Saffron from Amazon.
MAY I PLEASE ASK A FAVOR?
We small bloggers need all the help we can get. Subscribing and sharing on social media is very appreciated!