When we headed off to Ireland, the last thing I thought I would come home with was a great recipe for a Caesar Salad with Prosciutto and Poached Egg! But here it is…
(This post contains affiliate links. I may make a commission from sales but your price remains the same.)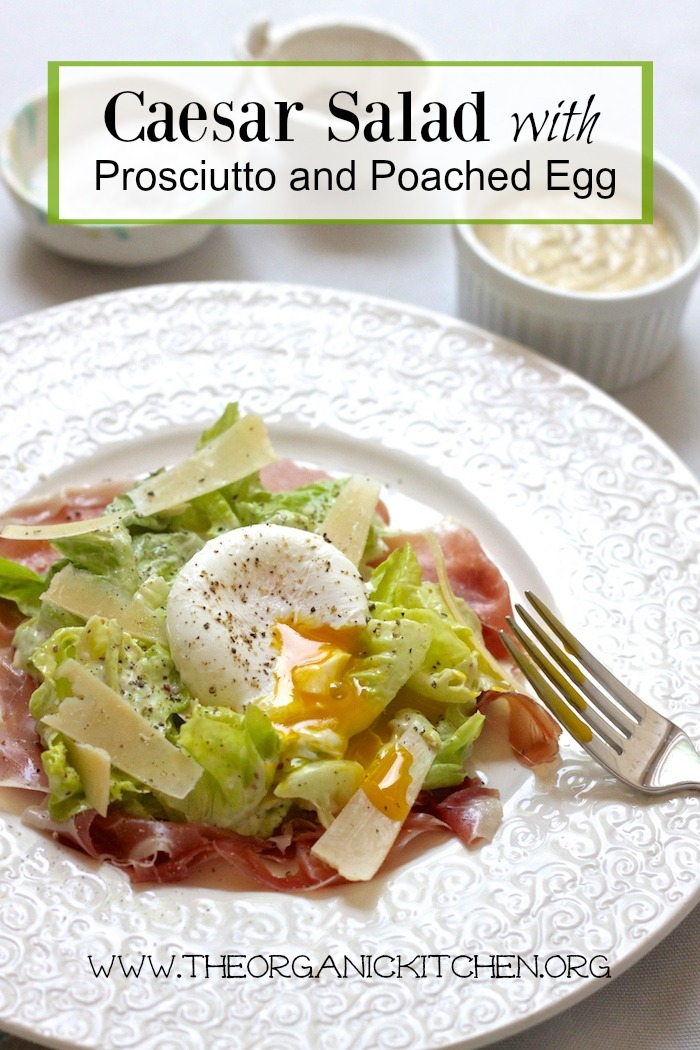 Beautiful, Friendly Ireland!
Since returning home from three weeks in Europe I think I have gotten more questions about Ireland than anywhere else we went. And I will tell you what I tell everyone else when they ask, Ireland is like the girl you knew in high school who was gorgeous without any make up. Ireland doesn't need fountains, architecture, bridges, or art to be beautiful, it just is beautiful. Stunning in fact. Without even trying.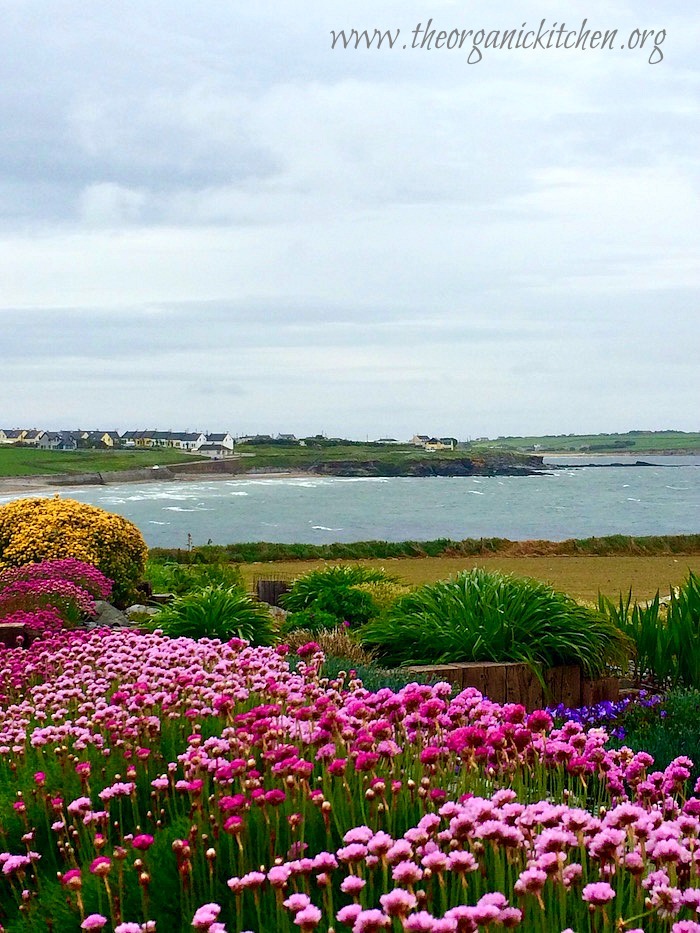 Getting Around: Not Going to Lie, Terrifying
Only the strongest of relationships can survive the "steering wheel on the right, drive on the left" experience. If you have any doubts, take a bus tour.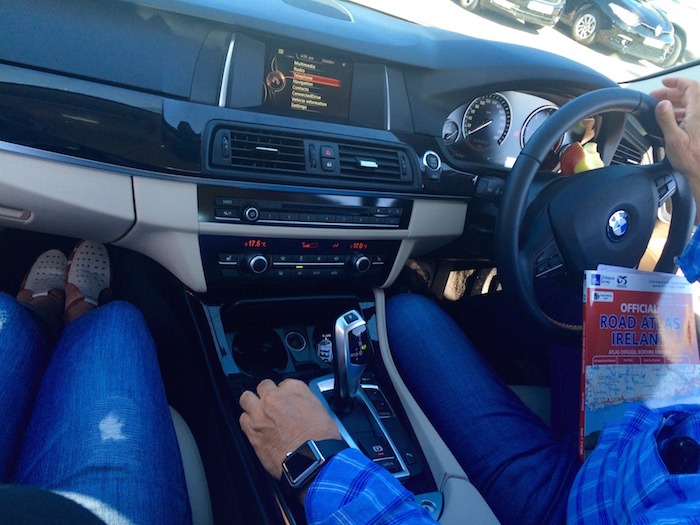 Where We Stayed and What We Did:
We traveled up the west coast of Ireland spending 2-3 days in each town we visited. Our first stop was Cork, then Killarney, then Dromoland. We found this book by Rick Steves invaluable when planning our trip!
In Cork we stayed at Hayfield Manor and we loved it. The staff was great, the hotel was quiet, fairly small and quite lovely. The food was amazing! (and inspired the recipe below) They even had chickens on the property that provide the restaurant with fresh eggs!
Cork and Kinsale:
We spent two days in Cork but took a day trip to the nearby seaside town of Kinsale. We happened to visit on the day of their Farmer's Market. Lucky us! And then we spent the day perusing the local shops.
Here come the iPhone photo tips…
The town was colorful, tidy and charming!
The Food:
I had heard from many people that the food in Ireland was…well, how do I word it nicely…not good. Is this reputation deserved? No… and yes. Eating well in Ireland takes a bit of effort. We found that the nicer hotels had amazing chefs. You can make reservations for dinner without being a guest in the hotel, so that is what we did almost every night. We had pretty good luck finding small cafes in Ireland for lunches, but it took some patience. Google was really helpful and so were the locals!
So although eating in Ireland was a little more challenging than eating in London and Paris where cafes are on every corner I came home inspired to make what turned out to be a new favorite recipe, this gorgeous Caesar Salad with Prosciutto and Perfectly Poached Egg!
The Recipe: Caesar Salad with Prosciutto Poached Egg
Tips and what you will need: To learn to perfectly poach an egg, watch this 3 minute video. I recommend making your own mayo for the dressing! ( swear it's easy and takes only a minute! You will need a microplane to grate Parmesan, a Y peeler to shave Parmesan, and sea salt. (affiliate links)
Caesar Salad with Prosciutto and Poached Egg
A different take on Caesar salad made with butterleaf lettuce instead of Romaine and set atop a bed of Prosciutto and topped with a perfectly poached egg. Link to make your own amazing mayo is provided above.
Keyword:
easy lunch recipe, light recipe
Ingredients
For Salad:
1

large head butter leaf lettuce

washed, dried and torn

16

sliced prosciutto

Parmesan cheese

freshly grated with microplane

4

perfectly poached eggs

see video posted above
For Dressing:
2

cloves

garlic minced

2/3

cup

mayo

preferably homemade, recipe linked above

1/4

cup

olive oil

1/4

cup

freshly grated parmesan

plus more for shavings

1

tsp

Worcestershire sauce

1

tsp

grainy dijon mustard

juice of half a lemon

1

generous pinch sea salt

a few turns of freshly ground black pepper
Instructions
Make dressing by whisking all ingredients together in a bowl, set aside.
Start water for poached eggs as directed in video, while waiting for water to boil:
Place four slices of Prosciutto on each plate.

Wash, dry and tear lettuce with hands.

Toss lettuce with dressing (you will have leftover dressing) and place in equal amounts on top of prosciutto.

Use a "y" peeler to shave Parmesan onto each salad

Poach eggs two at a time, retaining water from first two eggs to poach the second two.

Place one egg on each salad, sprinkle with sea salt and fresh pepper if desired. Serve
Be sure to subscribe (just under my picture in the right sidebar) so you will be notified when I post new recipes! Next up, an incredible Scottish Salmon Sandwich!
MAY I PLEASE ASK A LITTLE FAVOR?
We small bloggers need all the help we can get. Subscribing and sharing on social media is very appreciated!