The one day of the year it's acceptable to eat breakfast in bed is fast approaching! So if you're in a quandary about what to serve your Valentine I have 10 Valentine's Day Breakfast Recipes options for you. Some are sweet, some are savory, each is beautiful and delicious!
(This post contains affiliate links from which I may make a commission. Your price remains the same)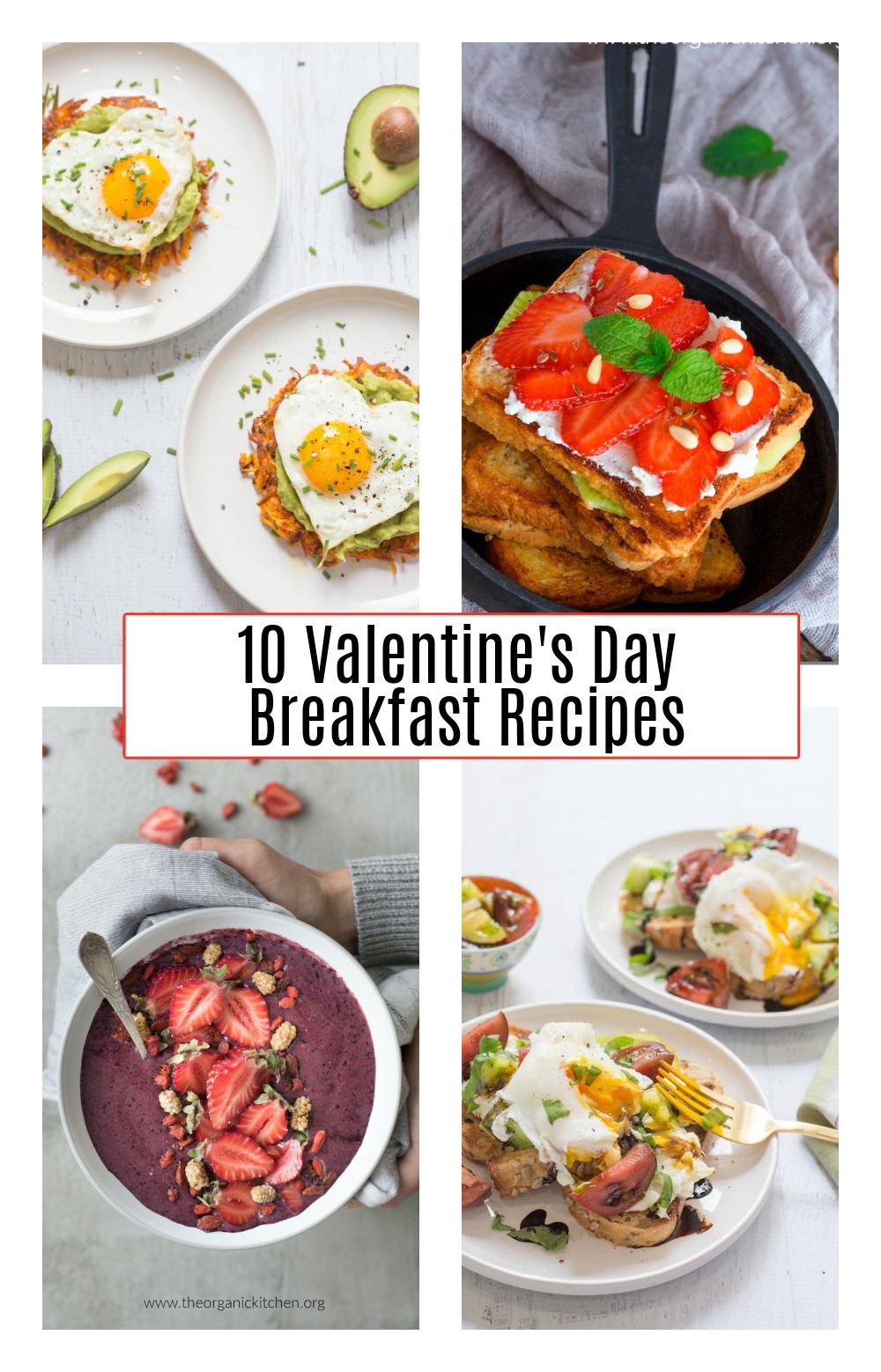 10 Valentine's Day Breakfast Recipes!
Let's kick this round up off with Savory Sweet Potato Fritters with Avocado and Eggs. This little brekky is a favorite because it's adorable and healthy. These heart shaped eggs were made using a little heart shaped pancake mold.
Next up, French Toast with Berries and Cottage Cheese. This sweet and savory combo is a classic!
Looks fancy but this Egg, Bean and Chorizo Tostada with Salsa Verde is made in ten minutes. If salsa in the morning is your Valentine's jam, then you just found your recipe!
If your Valentine prefers lighter fare, this gorgeous Healthy Açaí Smoothie Bowl might be just the ticket. Just pop the ingredients in the blender until smooth, pour in a bowl and sprinkle with toppings, in five minutes you are a breakfast making boss!
These Poached Eggs in Marinara Sauce (called Uova al Purgatorio in Italian) is a classic Italian breakfast and good heavens is it mouth watering. Super easy too!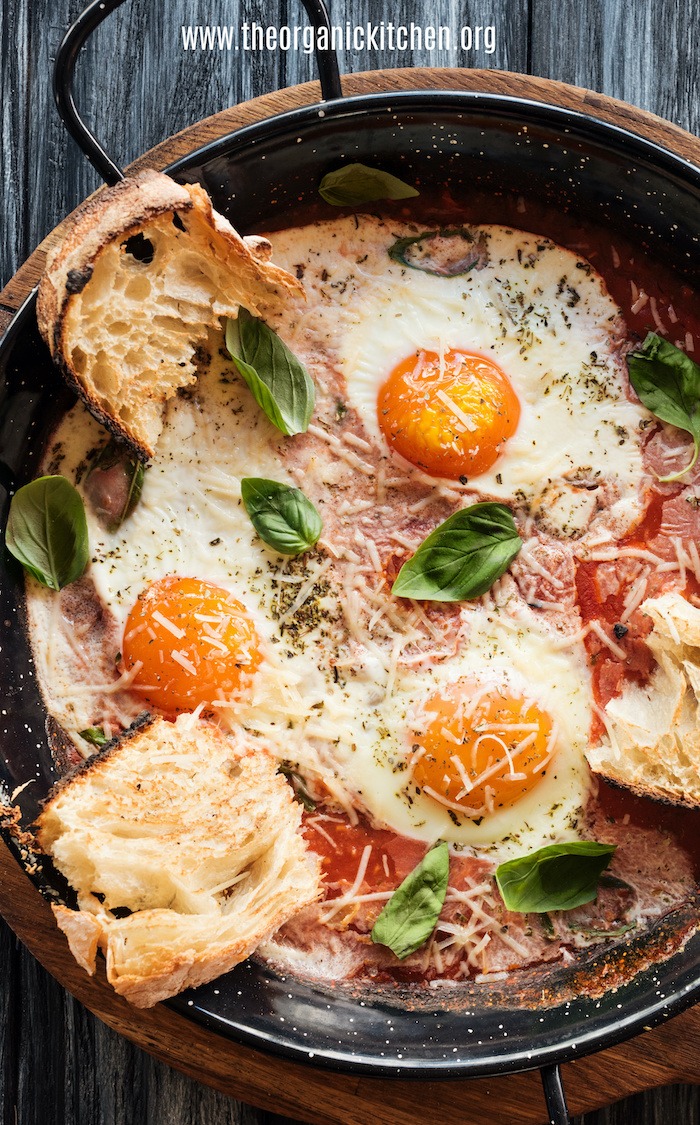 Chocolate lovers…I got you! These Easy Chocolate Waffles are bomb and so, so simple to make. I also offer a Paleo version for my gluten free friends!
Y'all…y'all…if you have tried my Rosemary Potato Flatbread yet, can I just say you are missing out! I use store bought flatbread to keep it simple and top it with thinly sliced potatoes, rich gruyere, and fresh rosemary. You're welcome.
Another option for those that prefer a vegan breakfast : The Peach Cherry Smoothie Bowl. Stunning right?
I am all about Heirloom Tomato Burrata Toast with Poached Eggs. Honestly, one of my top choices.
Prepare for flavor like you have never experienced in a waffle before, because these Parmesan Chive Jalapeño Waffles with Maple Cinnamon Butter are going to blow your mind! Paleo option offered!
Well, there you have it! I hope you have a wonderful Valentine's Day and I hope as you shower others with love, you get loads of love in return.
MAY I PLEASE ASK A FAVOR?
We small bloggers need all the help we can get. Subscribing and sharing on social media is very appreciated!