Well folks, I have always advocated for making Valentine's dinner at home, but recent world events have conspired to make that a must this year and I am here to help! I have collected 12 Romantic Valentine's Day Dinners that I think you and your Valentine will love. I offer chicken, beef, fish, pasta and vegetarian options. Some of these recipes are easy and take less than 30 minutes, others take a bit more time, but each is delicious, romantic and visually stunning!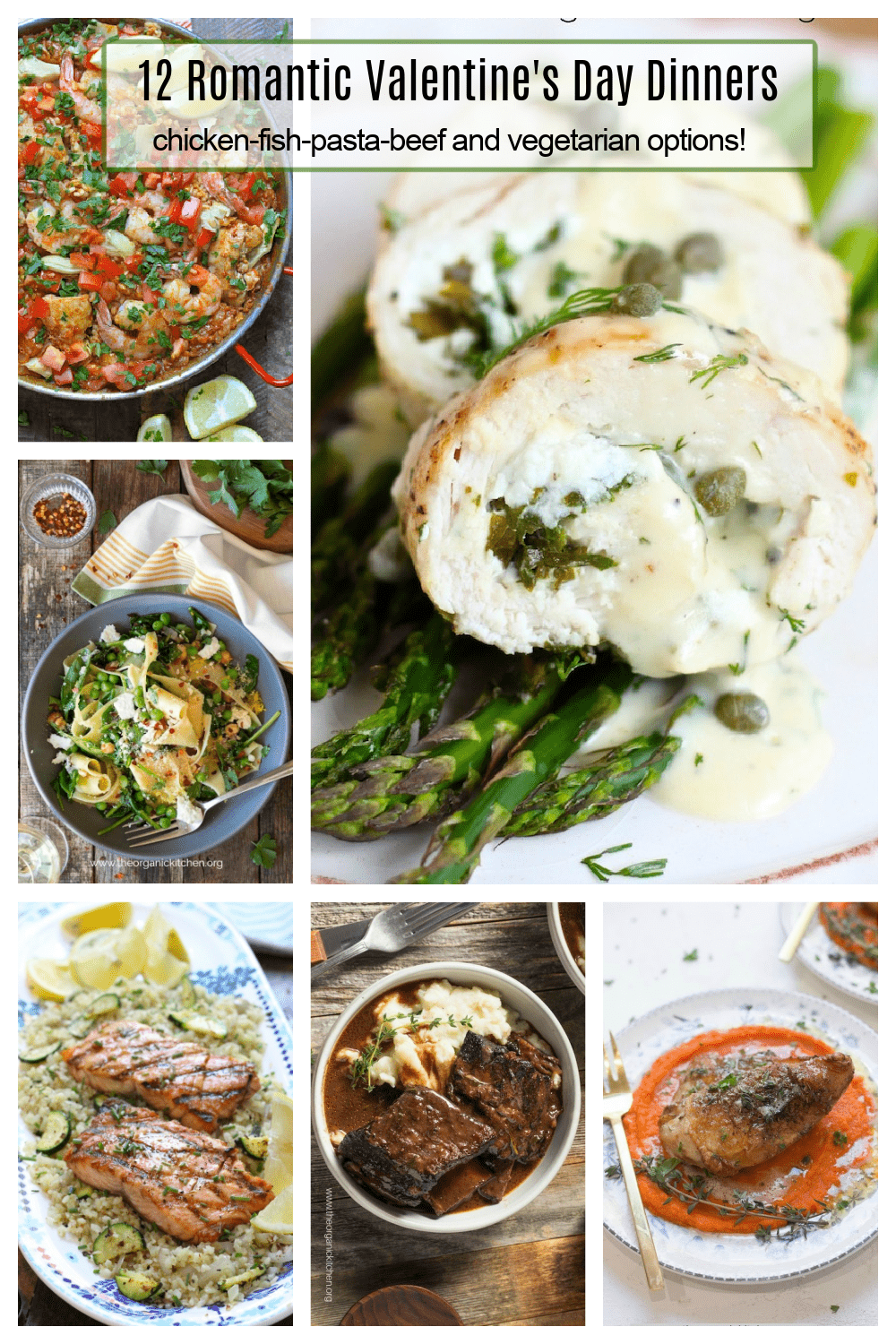 Lovebirds!
Roasted Citrus Herb Game Hens with Vegetables: this pretty meal takes about 15-20 minutes to prep, then you pop it in the oven and forget about it for an hour. That gives you plenty of time to set the table and change out of those sweat pants.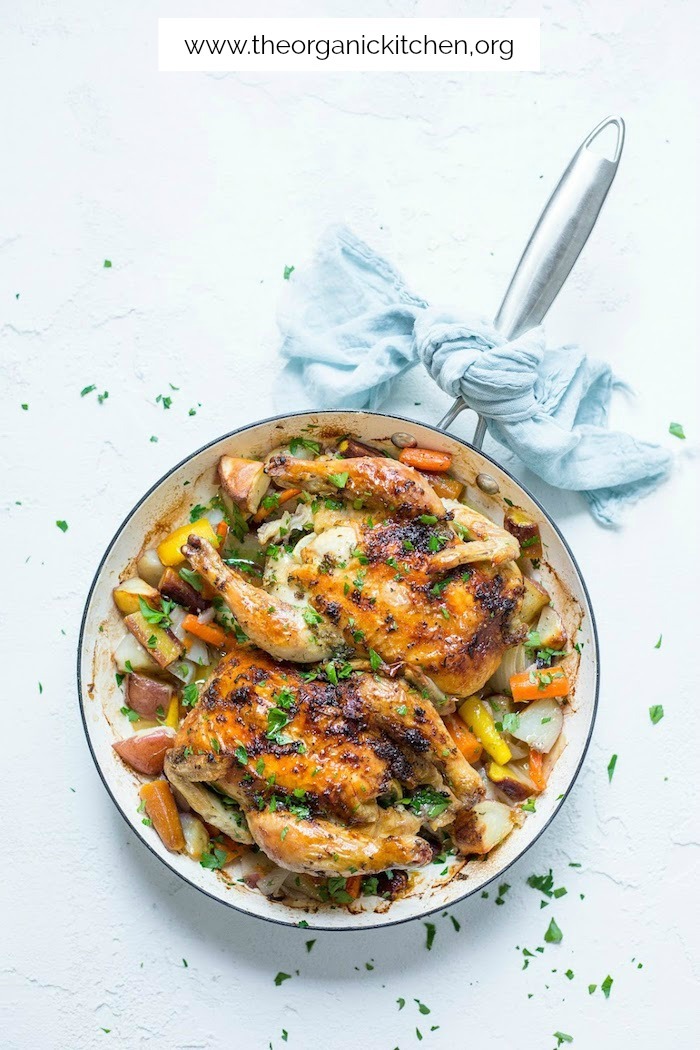 Filet Mignon Y'all!
Steak au Poivre: a classic romantic main course! You can make these steaks in less than 20 minutes and serve with a simple baked potato and house salad.
Just for the Halibut!
Macadamia Nut Crusted Halibut with Mango Sauce: light and flaky, tender, and moist….and that sweet mango sauce is divine! This is our favorite way to eat this delicious, delicate fish! (45 minutes, serve with rice and a green veggie like steamed broccoli)
My Husband's Favorite Meal:
Classic Spaghetti with Homemade Meatballs is a really nice 'compromise meal' because the meatballs are made from scratch but served in store bought sauce, not too time consuming but shows you went the extra mile! Thirty minutes from start to finish BUT I recommend making the meatballs and sauce earlier in the day and reheating while pasta cooks, leaving you stress free before dinner!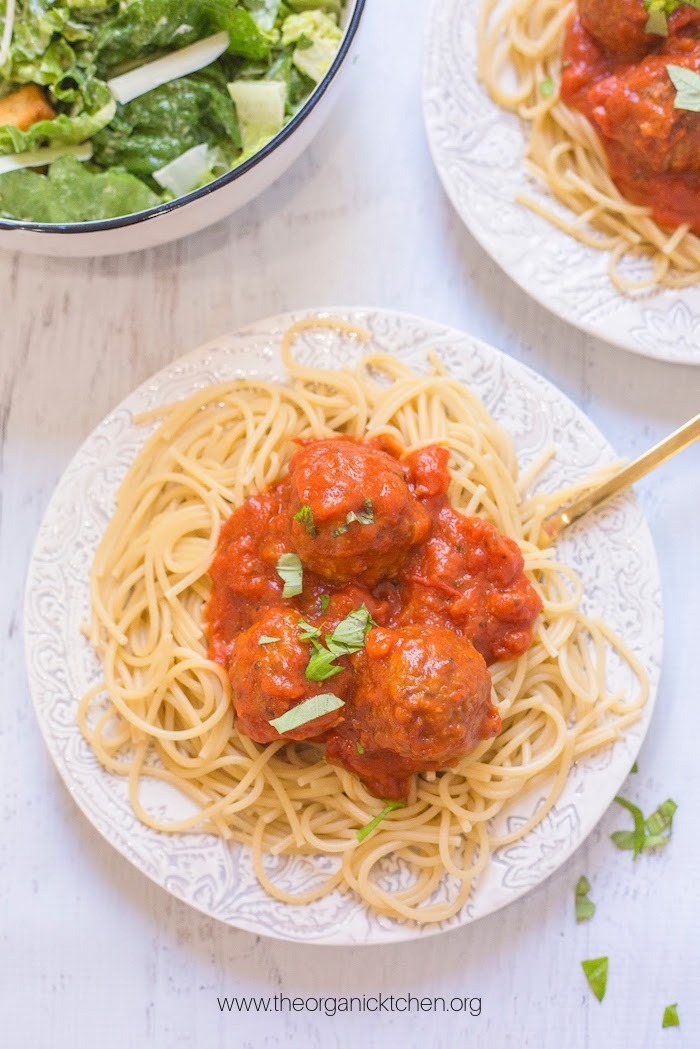 Heaven in a Bowl:
Braised Short Ribs: ok, let's discuss…braised short ribs are the most savory, tender, delicious meal ever. But there is something you should know, braising takes time. Luckily you don't have to tend to the recipe while the beef braises! Basically you can prep and cook this meal four hours before serving. Which means you can clean up, set a special table, take a nap and get yourself decked out while the ribs braise in the oven. Plus you'll have leftovers for days.
Vegetarian Bliss!
Fettuccine with Tomatoes and Burrata: super easy. 20 minute y'all. 20 minutes…n'uff said.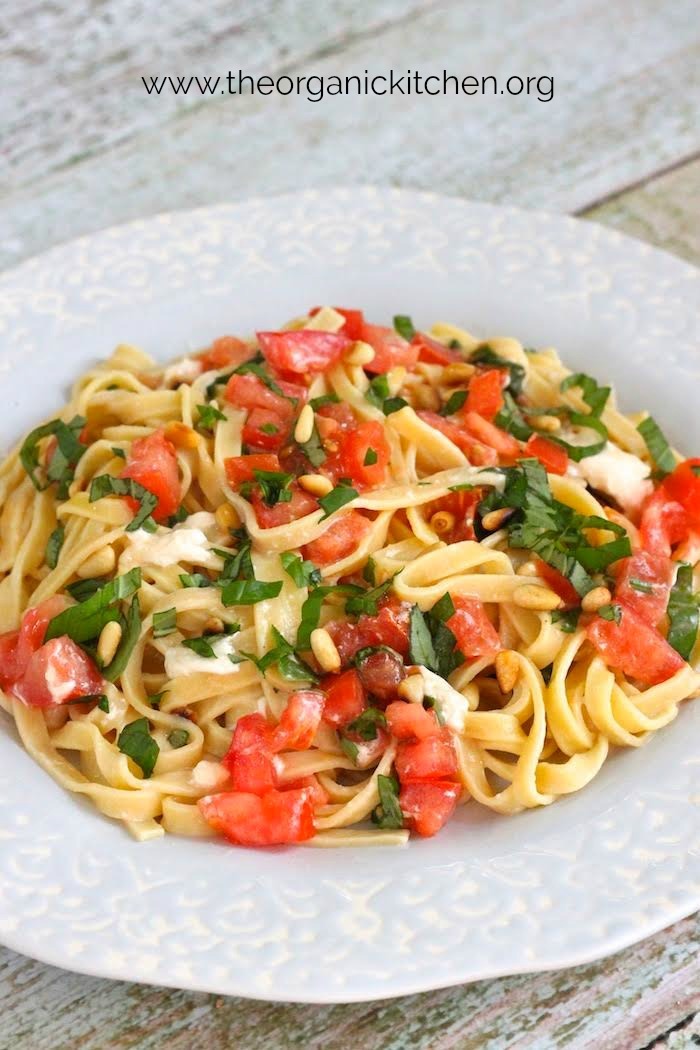 Looks Gourmet but Totally Do-able!
Stuffed Chicken with Cream Sauce: I know this looks fancy, but trust me, even a beginner chef can make this. Tender chicken breasts stuffed with mild goat cheese and spinach drizzled in a creamy dill sauce. Swoon!
So Decadent, So Easy!
Pappardelle with Wilted Greens: vegetarian, loaded with flavor and once again…about 20 minutes to make. This meal is light, but filling, leaving room for a romantic dessert!
For The Health Conscious Valentine!
Hungarian Meatballs with Cauliflower Rice: a 30 minute meal that is packed with nutrition and flavor! This "cauliflower rice" is an amped up version that includes chopped figs and water cress. Delicious!
With Love, from Spain!
Paella Valenciana: honestly, this lovely Spanish rice dish is ALWAYS in our monthly rotation. Chorizo, chicken, shrimp, bomba rice and plenty of veggies make this a complete meal in one pan. Easy clean up!!!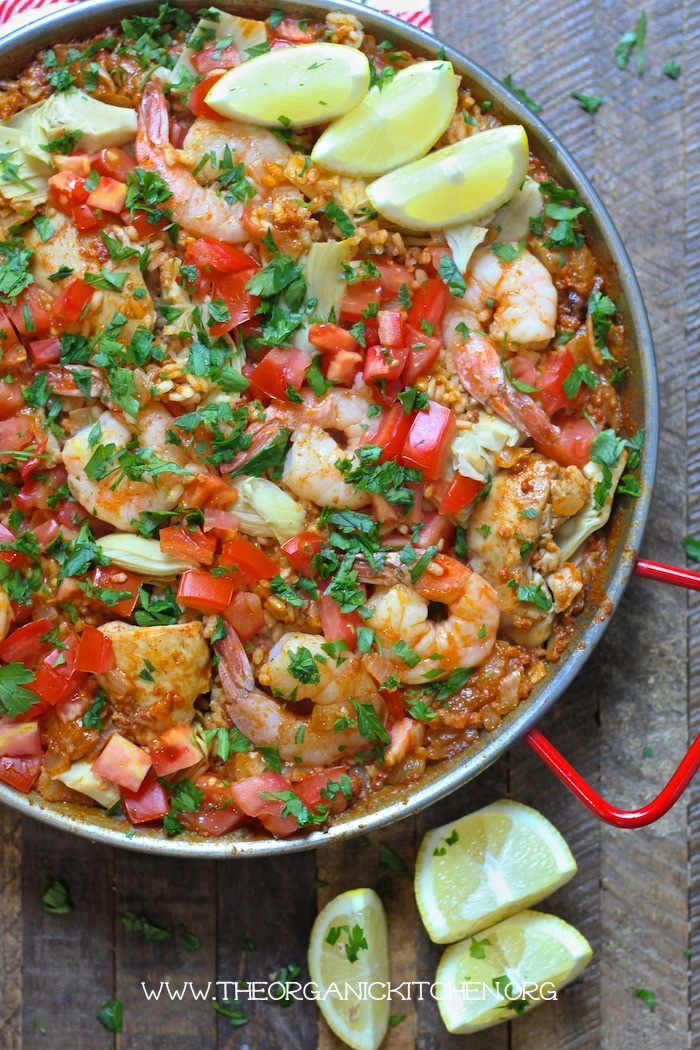 Italian for The Win!
I am a huge fan of salmon… and pasta! This Crispy Salmon with Blistered Tomatoes and Pasta is beautiful and sure to please the taste buds! BUT if you're watching the carbs this Valentine's day try this Grilled Salmon with Cauliflower Rice. This tender fish an be grilled outside or on the cooktop, and the entire meal takes about 25 minutes to make. (low carb, Whole30, Keto)
Browned Butter…Swoon!
Herbed Chicken Breast with Carrot Purée and Brown Butter: Brined for 30 minutes, smothered in herbs and then cooked with the skin on, this chicken breast is anything but dry and tasteless. Browned in a skillet and then oven finished, so you have that fabulous combination of crispy skin and tender meat. Swirl each bite in that carrot purée and brown butter and you'll be a fan for life!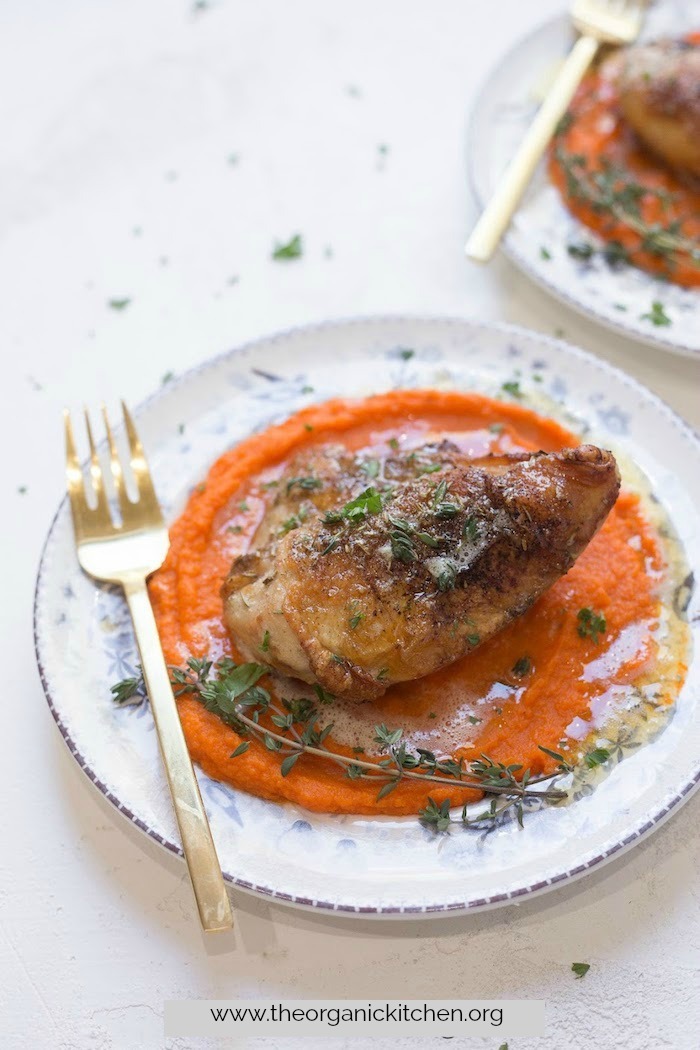 MAY I PLEASE ASK A FAVOR?
We small bloggers need all the help we can get. Subscribing and sharing on social media is very appreciated!
View The Organic Kitchen's Privacy Policy.
We are a participant in the Amazon Services LLC Associates Program, an affiliate advertising program designed to provide a means for sites to earn advertising fees by advertising and linking to Amazon.com.