I post a lot of salads on my website and have even taught you The Secrets of Making an Amazing Salad, so you know that some of my salads are simple, and some are fancy, but all are delicious! This one happens to be a simple salad, a staple really: The Organic Kitchen House Salad. Delicious served with just about any main course I can think of!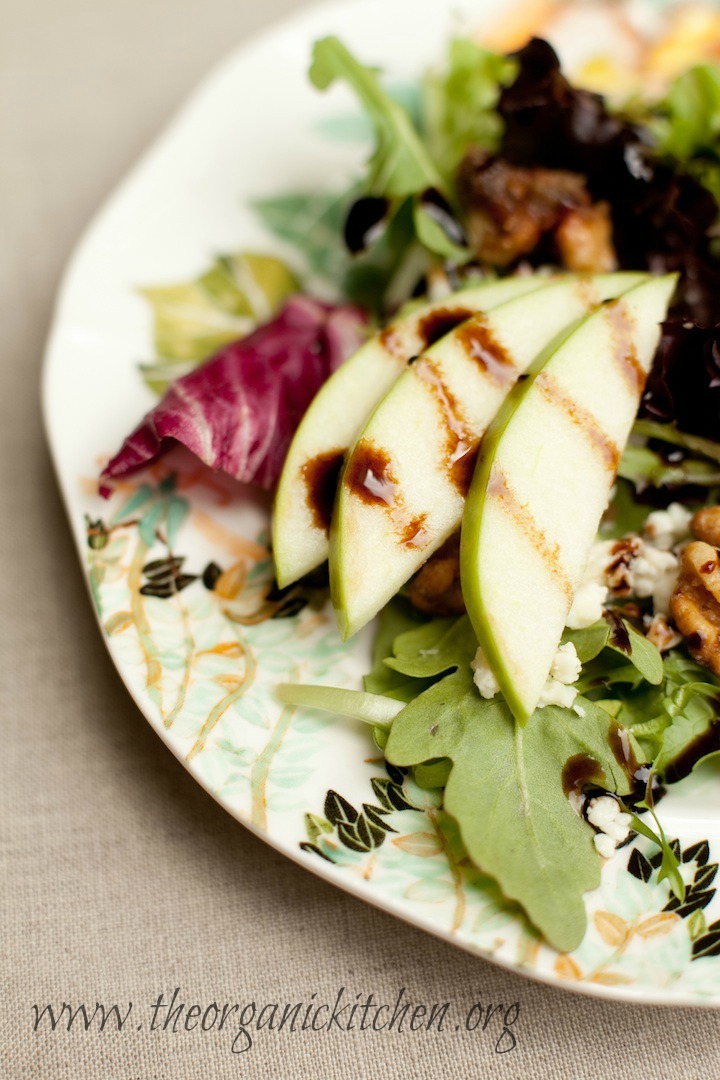 Assorted baby greens, apple, gorgonzola or feta, caramelized nuts and a beautiful rich Balsamic vinaigrette.
Caramelized nuts are a fancy and delicious option, but using plain raw pecans, walnuts or cashews is great too. If you would like to see my tutorial on How To Caramelize Nuts click!
THE RECIPE: The Organic Kitchen House Salad
You will need a quality olive oil and balsamic vinegar. With so few ingredients I recommend using the best ingredients! And if you want to shake it up so you don't get bored I love this organic flavored balsamic vinegar pack, raspberry, pear, pomegranate and fig! Just follow the recipe below but use a fruit infused balsamic instead of plain.
The dishes in this post are from my favorite store Anthropologie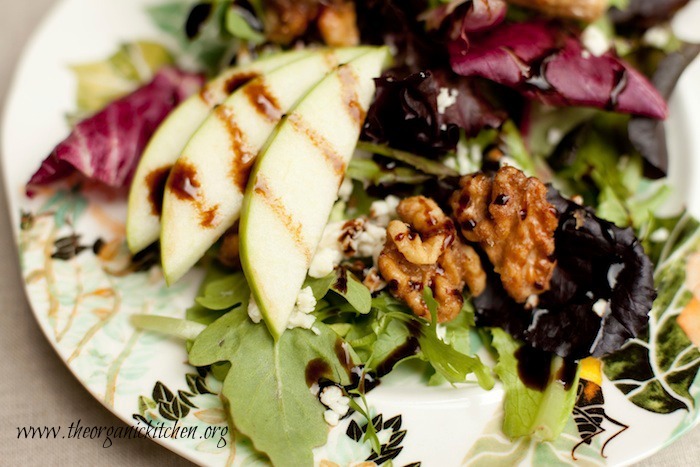 MAY I PLEASE ASK A FAVOR?
We small bloggers need all the help we can get. Subscribing and sharing on social media is very appreciated!