Salads are kind of my thing.
I teach over 30 different salads in my cooking classes at The Organic Kitchen. Salads are a delicious way to get your family to eat greens, fruits and vegetables in one fell swoop. If you want your family to eat salads, and not only eat them, but LOVE to eat them, here are a few tips that can make that happen! (Links to the recipes for most of these salads will be at the bottom of this post)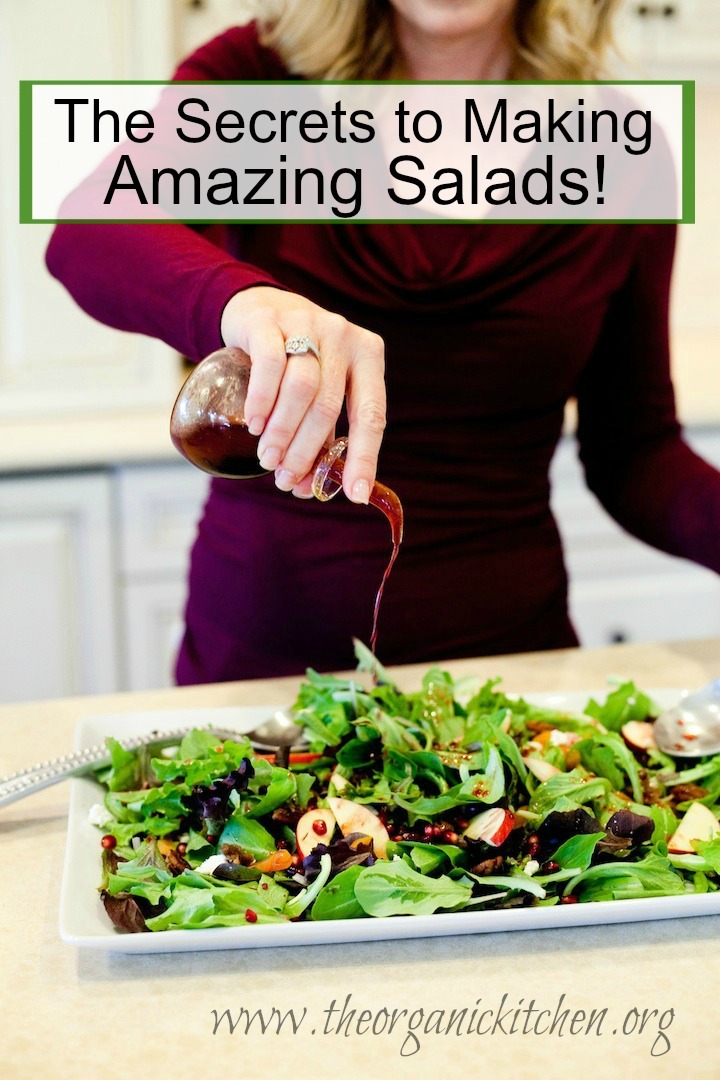 Variety!
No one wants to eat the same salad over and over year after year. The key to keeping salads interesting is changing it up! Use a variety of lettuces and greens: baby spring mix, spinach, kale, romaine, red leaf, mesclun, butter leaf …you get the picture. But just in case you don't… here are a few pictures…
Herb Mix: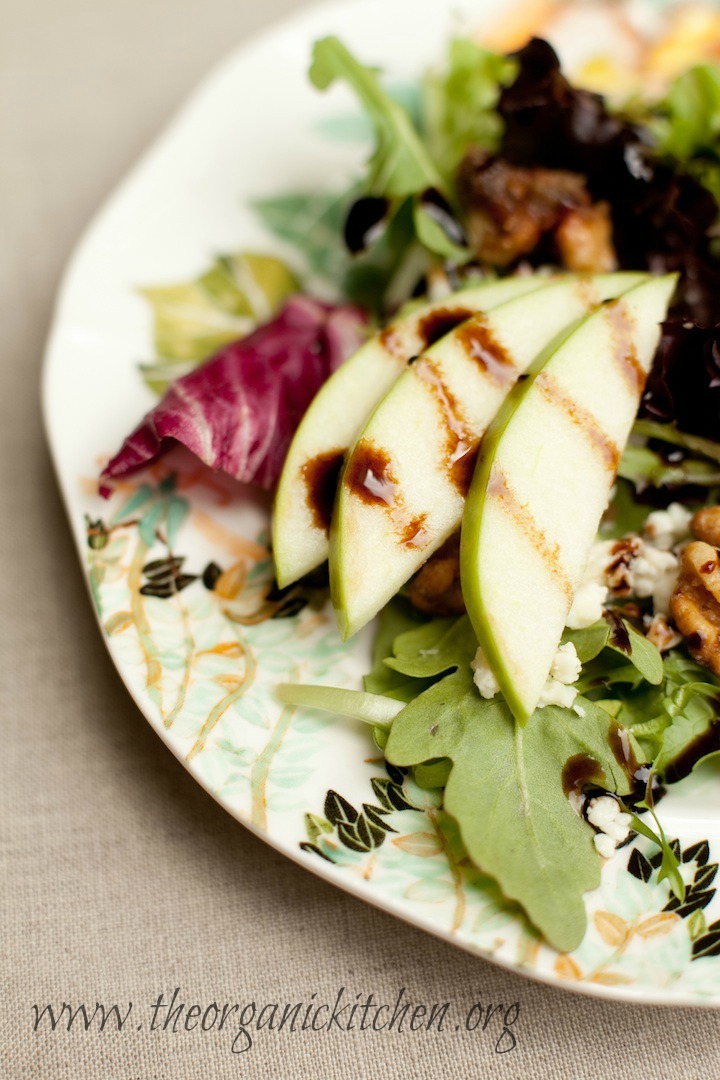 Romaine: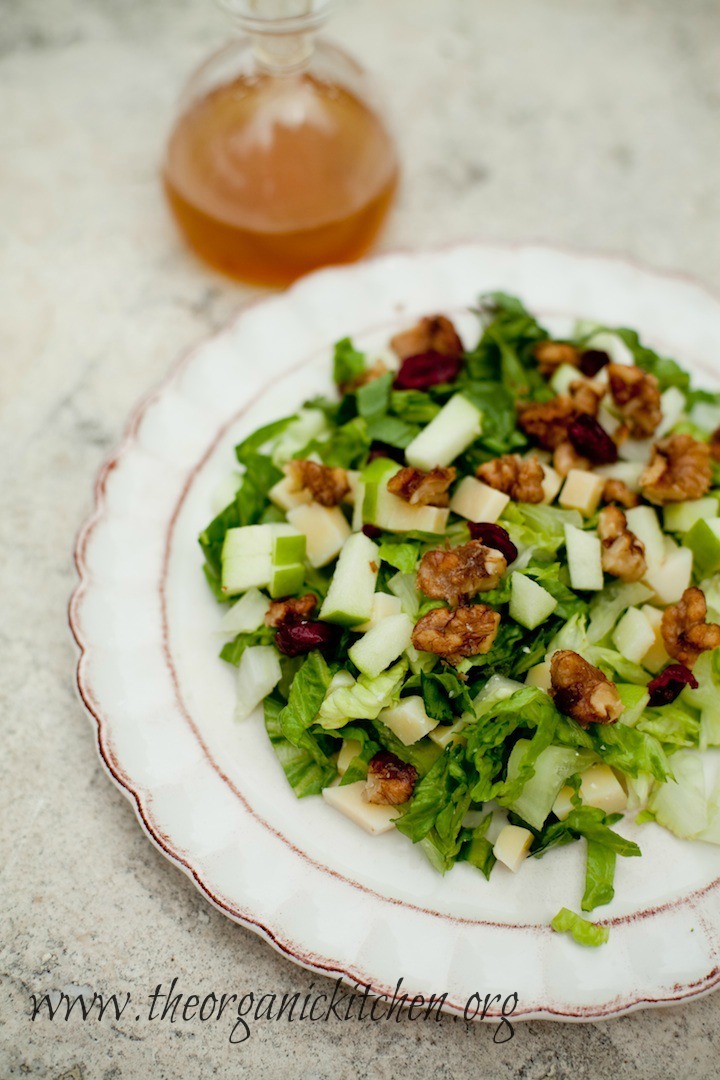 Baby Spinach:
Mixed baby greens…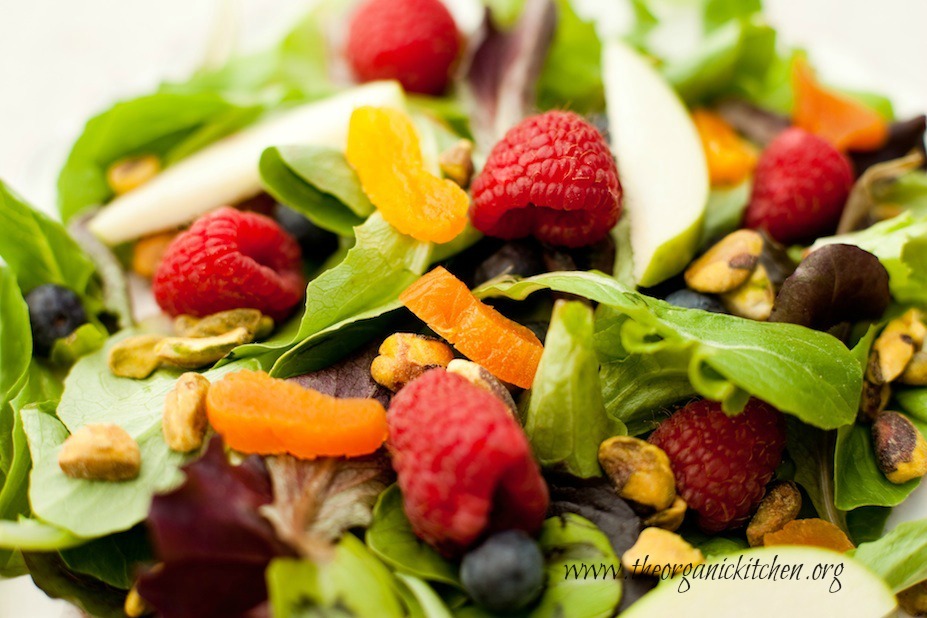 Red leaf lettuce…
Changing up the greens is a good start, but we also want variety in the ingredients we place on top of our greens.
Add color!
Color not only makes a salad more beautiful, it's a way to guarantee you are getting a wide variety of nutrients. The more color you eat, the more vitamins and minerals you are consuming. Add color with seasonal fruits and veggies. Produce is always higher in nutrients when it's in season.
Winter:
Spring:
Summer: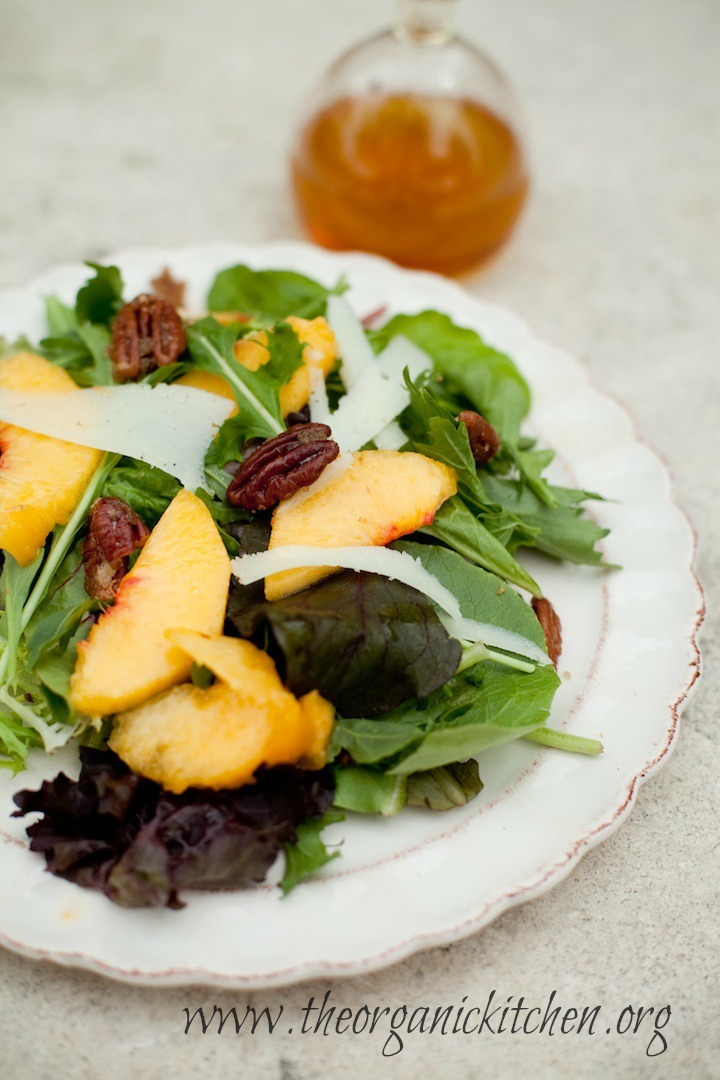 Fall: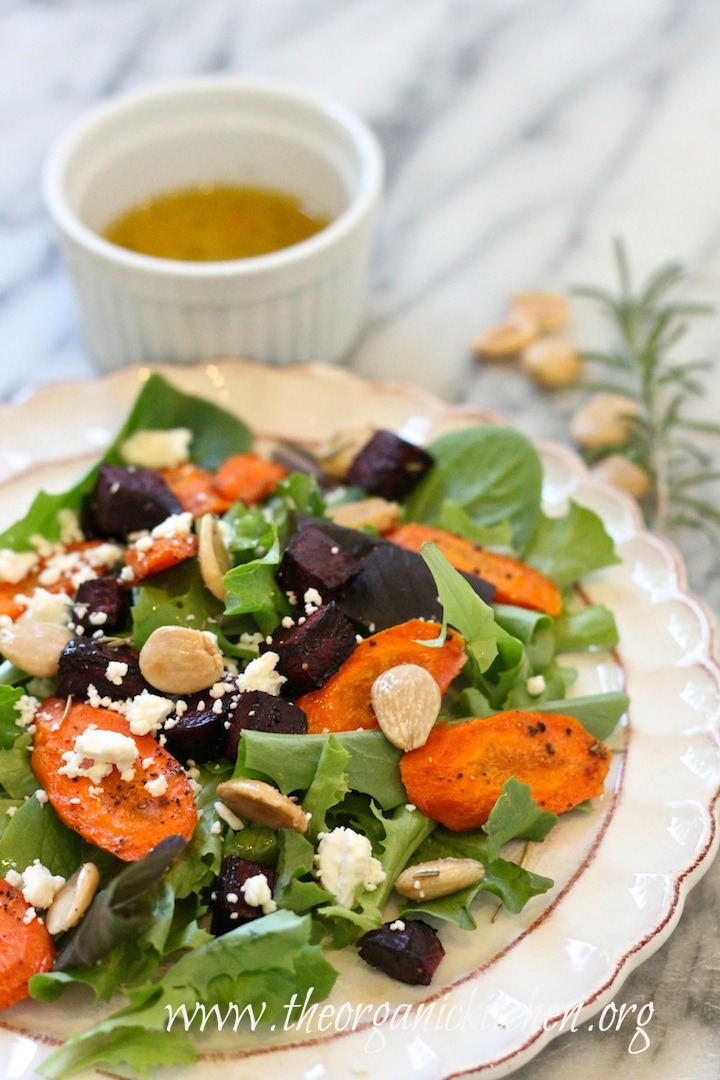 Texture!
I always provide texture in my salads by using a combination of something creamy or soft, like feta, creamy goat cheese, shaved asiago, or avocado with something crispy or with a snap, like raw nuts, caramelized nuts* or…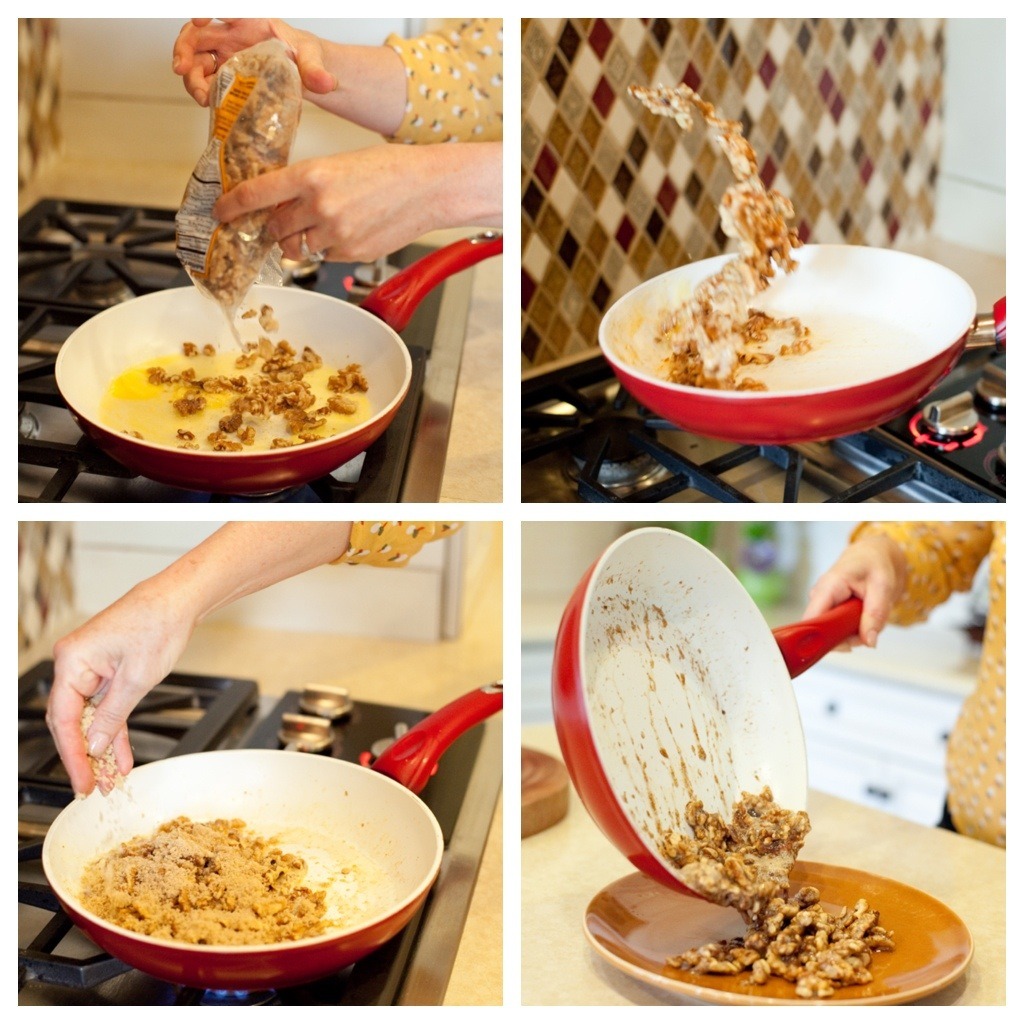 …snap peas, red onions or fennel…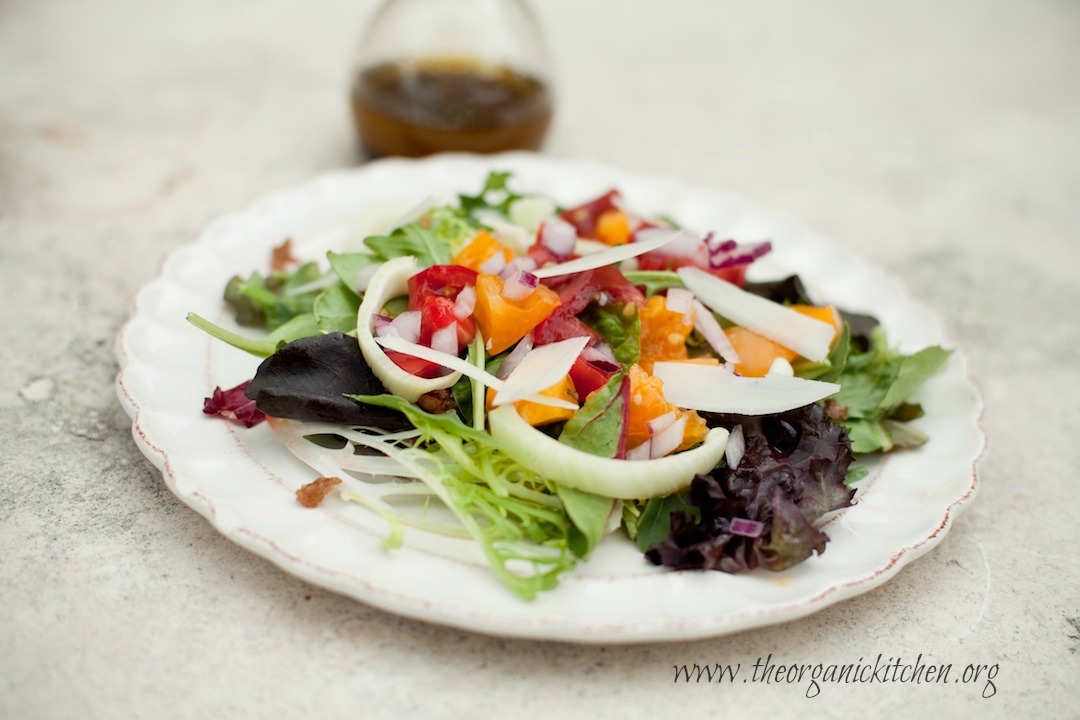 …or grains like brown rice or seeds like these roasted salted pepitas!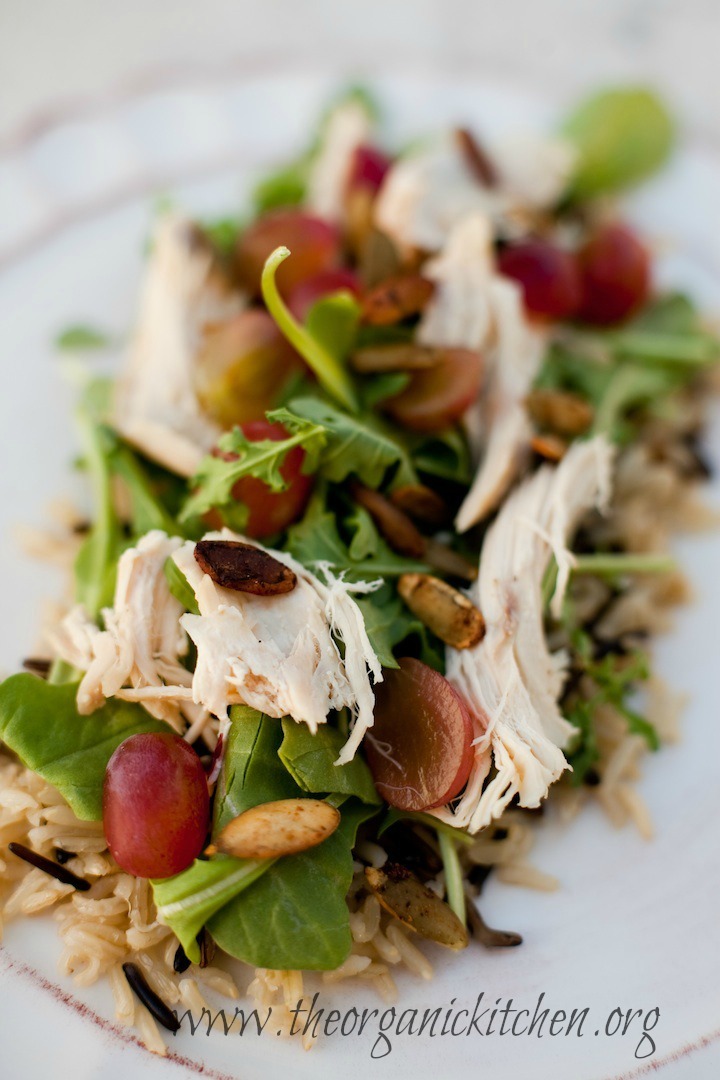 Warm it up!
Another way to add variety is to change up the temperature. A warm salad is a cozy and healthy option! Add warm breaded goat cheese or grilled veggies!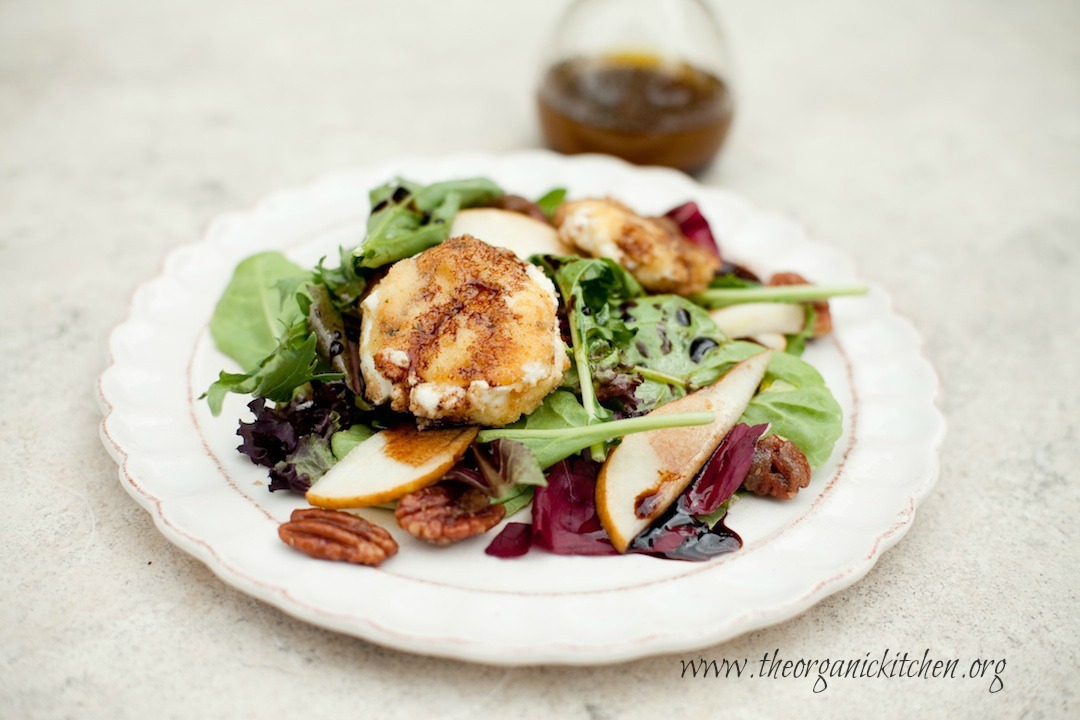 Dressing!
Last, but soooooo not least… add a variety of dressings to your repertoire! I use a variety of dressings for my family and cooking classes, all are delicious and good for you. The key to a delicious dressing is a combination of a healthy fat provided by olive or nut oils, and then an acid such as citrus juice or vinegar. We make passionfruit, raspberry, tangerine, fig, pomegranate, Champagne, Pear Chardonnay, white and traditional balsamic vinaigrettes and more! Homemade dressings are so worth the 2-5 minutes they take to prepare!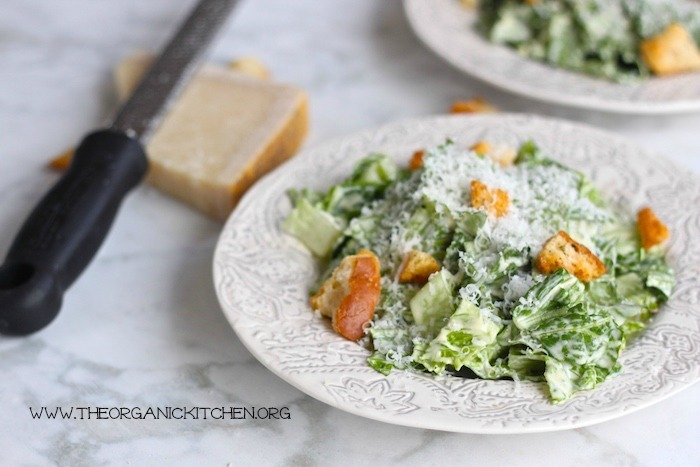 So here is the formula for healthy delicious salad dressings:
Two parts oil (olive or nut oils) to one part acid (vinegar or citrus or fruit juice). This means you will use twice as much oil as vinegar. EX: 1/2 cup olive oil to a 1/4 cup balsamic vinegar or juice. You can whisk that together and keep it that simple or add flavor enhancers such as chives, green onions, minced garlic or honey. Then add a little sea salt and pepper and you have a delicious healthy salad dressing. That's it! If you need reassurance check out the recipes below, or enter salads in my search bar (upper right) and plenty of recipes will pop up!
I hope you enjoyed these tips and learned a little something along the way. Scroll down for recipe links to some of the salads in this post.
The Recipes:
Greens with Pears and Fig Balsamic
Chopped Salad with Apple Vinaigrette
The Fresh and Easy Salad
Greens with Roasted Butternut Squash
Greens with Pomegranate Vinaigrette
Greens with Peaches and Golden Balsamic
Greens with Roasted Carrots and Beets
The Heirloom Salad
Wild Rice and Arugula Salad
Greens with Warm Breaded Goat Cheese
Easy Caesar Salad
Grilled Veggie Salad
Greens with Cherries and Nectarines 
MAY I PLEASE ASK A LITTLE FAVOR?
We small bloggers need all the help we can get. Subscribing and sharing on social media is very appreciated! 
Post tags: How to, vegetable, vegetables, gluten free, dairy free