We recently took a trip to Sundance Utah and stopped in at a place called the Tortilla Bar (click that, you won't be sorry) which is owned by the same people that run my favorite restaurant The Communal (click that too, you won't be sorry again) I loved their Avocado  tacos so much that when I came homeI just had to make my own version!

These tacos are so delicious, and creamy and dreamy and gluten free! To make this recipe the best it can be, be sure to find really good tortillas and use fresh beets. A dry store bought corn tortilla isn't going to cut it! I buy mine at the Mexican market or my favorite Mexican restaurant still warm in the bag.
I am a huge fan of avocados. They are loaded with heart healthy fats that make your skin glow. We use two cheeses in this these tacos, goat cheese and Cotija. Choose a high quality goat cheese, I use Matica Caprichio de Cabra from Whole Food's Market. Cotija cheese is used as a garnish and comes in a block that crumbles easily.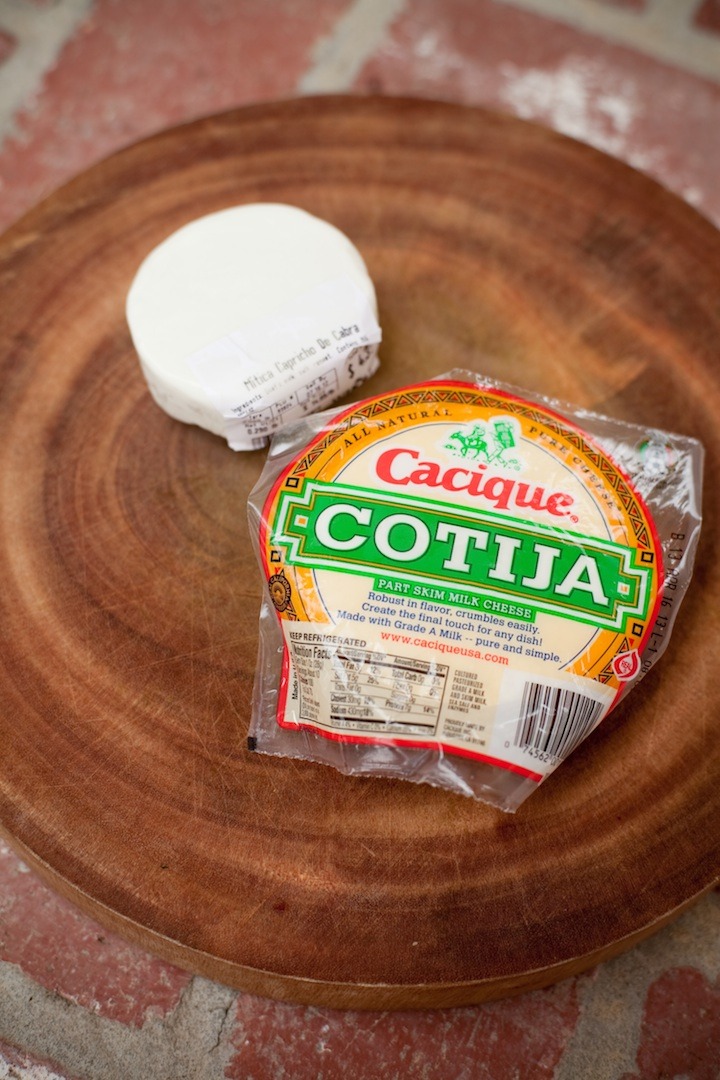 We top these tacos with very thin slices of raw red and yellow beets. A knife really doesn't get the beets thin enough and if they aren't thin enough you literally can't chew them. I use a mandolin to thinly slice beets. Beets are chock full of beneficial vitamins, minerals and phytochemicals. Only 37 calories per 1/2 cup and 1.7 grams of fiber make them a fabulous veggie to add to your diet.
 The Recipe: Avocado and Goat Cheese Tacos
If you are new to my blog, please subscribe… you are in danger of eating some pretty unspectacular food if you don't.
MAY I PLEASE ASK A FAVOR?
We small bloggers need all the help we can get. Subscribing and sharing on social media is very appreciated! 
Post tags: Main course, dinner, vegetarian, gluten free