Paris. Paris. Paris.
I still can't believe we went. But before we get to all the dreaminess we have to talk about…
The Elephant in The Room:
I know it's awkward, but we have to address it. Robin Thick follows me everywhere. I have been to Europe twice in 53 years. Both times I turn around to find Robin Thicke behind me. Coincidence? I think not. Last year he sat behind me on the plane coming home from Italy and this time, well… he followed me to The Louvre. So I did what anyone would do, I pretended to take a selfie with the Mona Lisa while really taking a selfie with Robin Thicke while he took a selfie with the Mona Lisa and his 18 year old model girlfriend while CLEARLY he is obsessed with me. Don't believe me? Click.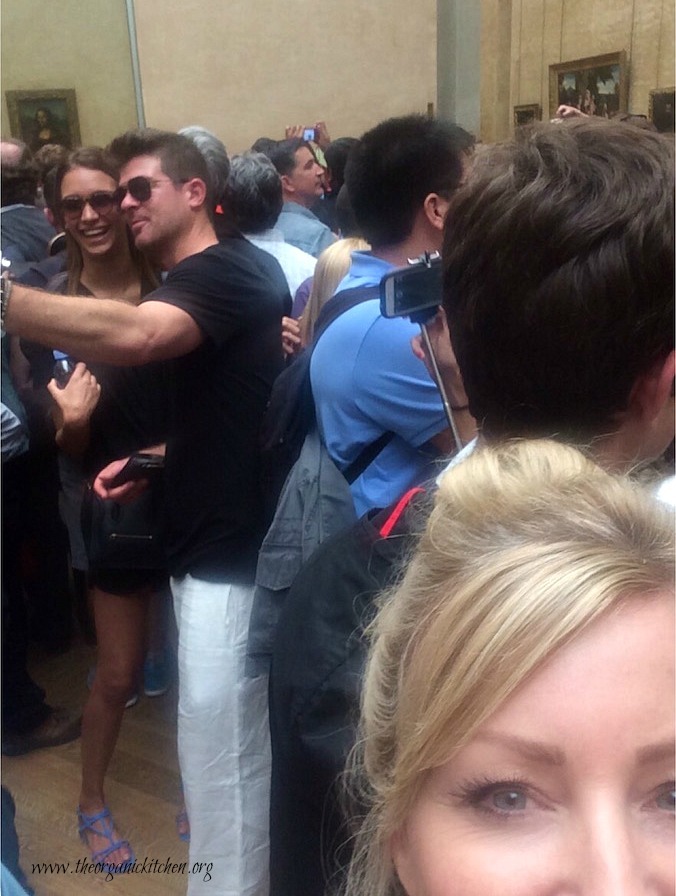 Enough about Robin and onto the dreaminess that is Paris!
Where We Stayed:
We stayed at The Westin Paris-Vendome. It is a large hotel right in the heart of Paris. It is across the street from The Jardin Des Tuileres, a five minute walk to The Louvre, a 15 minute walk to the Eiffel Tower, and in the center of fabulous shopping and restaurants. The location cannot be topped but as I mentioned in my first London post my husband and I prefer small boutique hotels and in hindsight we would have preferred to stay in the quiet neighborhood of St. Germaine for half the price. You are definitely paying for location at The Westin. And this is why, take a look at our view!
Don't get me wrong it was a perfectly nice hotel, we just prefer small, intimate, quiet settings. Paris is VERY noisy by the way. We definitely used our white noise machine at night and it worked like a charm! (affiliate link) Also, something you may not know about spring and summer in Europe, the sun doesn't set till 10 pm and is up again shining like the noon day sun at 4am. I am really glad I brought a sleep mask. (affiliate link)
What We Did:
There is plenty to do in Paris. We were busy everyday eating, walking, sightseeing, eating, bike riding, touring museums, eating, eating and eating, touring Normandy, Versailles, and Giverny, oh, and eating! I will be sharing all the details in my next two posts. Today I want to tell you about four things in particular: The Eiffel Tower, the River Seine, the parks and gardens of Paris and the fact that Parisians don't comprehend the concept alcohol abstinence.
The Eiffel Tower:
Of course it is impossible to go to Paris and not see the tower, and not just because it is an iconic tourist attraction. It is literally visible from almost everywhere in Paris. The Eiffel Tower was everything I expected and more. I am not sure how to explain it, but of all the beautiful things we saw in Paris (and we saw so many beautiful things!) the tower was the most symbolically 'Paris' to me. I was in awe. And I got to see it everyday for a week…and it never, ever, got old.
Our first afternoon in Paris we took a walk to get our bearings. The Eiffel Tower was our first destination. But along the way we stumbled upon three carousels. Unexpected and so very perfect.
I recommend that when you visit the tower you set aside some real time to see it, photograph it, and go inside. If you can arrange it, eat lunch in 58 Tour Eiffel and get a panoramic view of the city!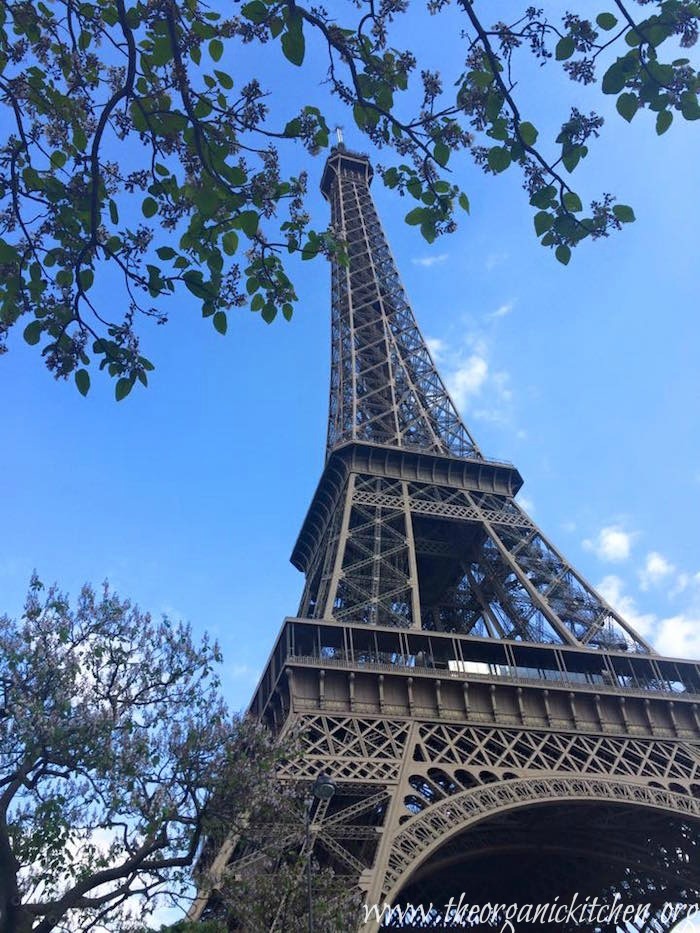 The River Seine:
It seems to me that everything in Paris revolves around the Seine River. Beautiful parks line it's banks, spectacular bridges span it's width, in the evenings people stroll along and sit on the river's edge with picnic dinners and a bottle of wine, boats cruise up and down the green waters all day and all night. It is truly romantic and makes a gorgeous backdrop for photos.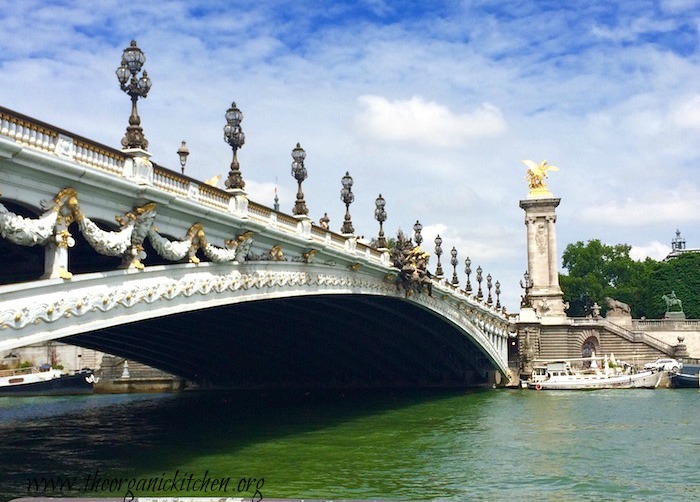 On our last evening in Paris we took a river dinner cruise. It was amazing and gave us views we could have gotten no other way! Have I mentioned that this trip was an early 35th wedding anniversary present?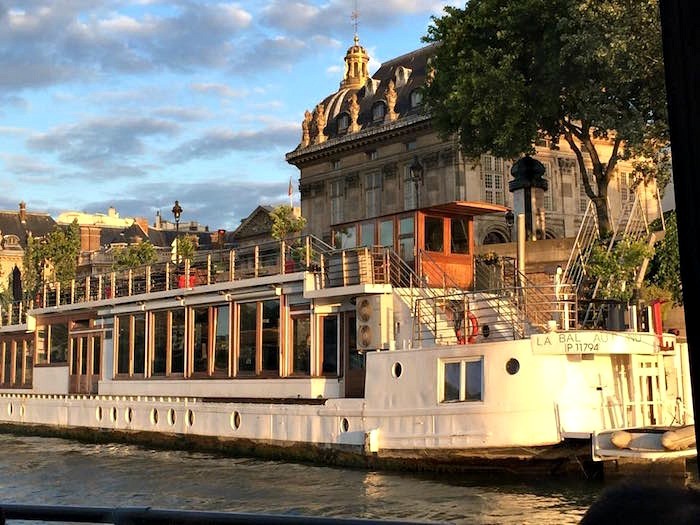 The cruise also gave me an opportunity to dress up! Ladies, I have to tell you the "hair donut" (affiliate link) saved me more than once this trip. It takes only two minutes but looks like you put some effort into doing your hair!
The Parks and Gardens:
The parks in Paris are simply breathtaking. Europeans have the right idea when it comes to parks. They are places of refuge and relaxation. Adorned with lush flower gardens, ponds, fountains and statues they are the perfect place to linger, enjoy lunch, take a nap, or read a book.
And I did just that with my feet up and my nose in a good book. So, if you don't mind, another recommendation: set aside a portion of one day to simply sit in the park and have a picnic lunch. Trust me you won't regret it. PS: America needs to step up their park game!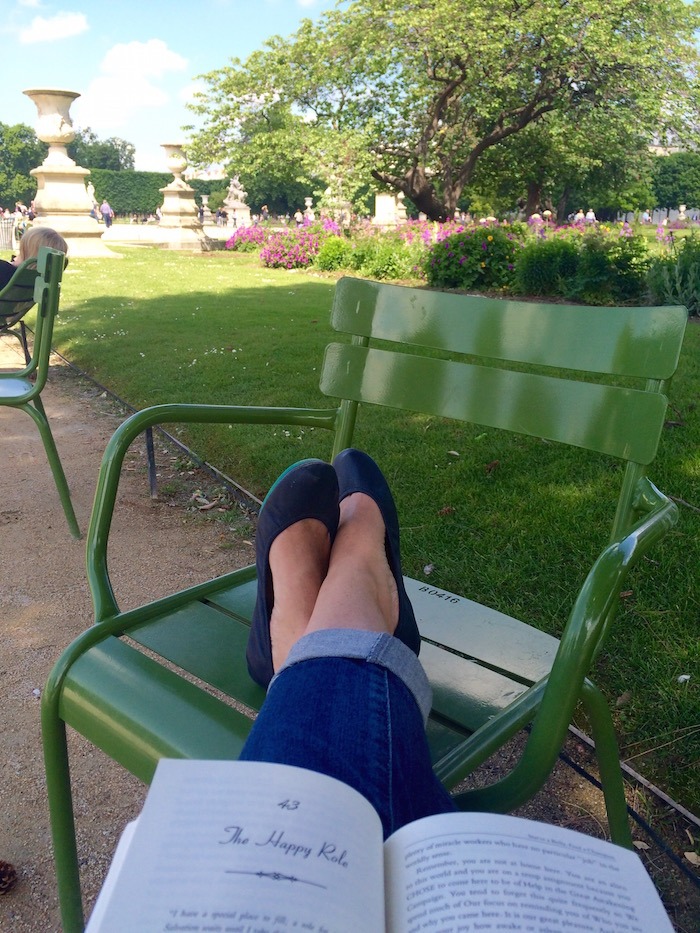 Parisians Don't Understand The Words "We Don't Drink":
When we were in Italy last year we experienced a bit of misunderstanding about the fact that we don't drink. One restaurant manager even asked if he could take our picture because he had never met anyone who actually never drank alcohol. But the French took it to a whole new level. They honestly didn't seem to get the concept and it was hilarious. I typical conversation would go something like this…
Waiter, "Would you like some wine?"
Us, "No thank you".
Waiter begins listing off ALL the other alcoholic drink options.
So we would finally say "No thank you, we don't drink".
To which he would reply "Oh, so just wine?"
"No thank you, water will be fine".
Waiter with confused look on his face "So you will be having wine with your dinner then?"
Us, "No we don't drink alcohol…ever…"
Waiter with pained expression on his face grabs his heart and walks away. Sometimes to appease them we would order a lemonade…which brings me to our recipes!
Refreshing Summer Drinks
You will need: A citrus juicer (my favorite). For making two of these drinks I like to use Caster Sugar or Baker's sugar (affiliate links). These sugars are super fine and dissolve quickly allowing you to skip the step of making a simple syrup, I am all about making things easier! For the third drink I use  Liquid Stevia Drops, an all natural sweetener with no calories or carbs. (affiliate link)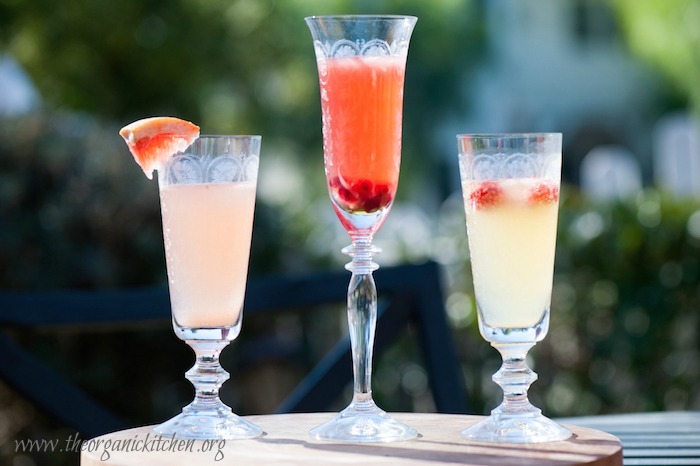 Refreshing Summer Drinks~ Sparkling Lemonade, Pomegranate Lemonade and Sparkling Grapefruit Juice
Three easy to make refreshing summer drinks.
Keyword:
party recipe, summer recipe
Ingredients
For Sparkling Grapefruit Juice: Serves 2
2/3

cup

Freshly Squeezed Grapefruit Juice

½

cup

ice cold sparkling mineral water

3

drops liquid stevia
For Sparkling Lemonade: Serves 8
2

cups

freshly squeezed lemon juice

12-14 lemons

2

cups

caster or baker's sugar

9

cups

cups cold sparkling water

This is delicious flat or sparkling!
For Pomegranate Lemonade:
2

cups

freshly squeezed lemon juice

1 3/4

cups

caster or bakers sugar

9

cups

cups cold water

sparkle optional!

1

cup

cold Pomegranate juice
Instructions
For Sparkling Grapefruit Juice:
Combine juice and stevia and stir. Add sparkling water. Serve immediately.
For Sparkling Lemonade: Serves 8
Add all ingredients to a pitcher and stir. Add ice right before serving. Garnish by adding lemon slices and some raspberries.
For Pomegranate Lemonade: Serves 8
Add all ingredients to a pitcher and stir. Add ice right before serving. Garnish by adding lemon slices and pom seeds if desired.
I still have many amazing recipes coming your way from our three weeks in Europe! Plus travel tidbits, suggestions on getting the best vacation photos using your iPhone (we left the 'real camera' at home) and restaurant recommendations! If you haven't yet, sign up for my free email newsletter so you don't miss out. Right there under my picture in the right side bar—> If you need to play catch up you can click to see London Part 1, Part 2, and Part 3. And next week  Paris part 1, Paris part 2, Paris part 3, Ireland part 1, Ireland part 2. You can also check out the details of our trip on Instagram here.
MAY I PLEASE ASK A LITTLE FAVOR?
We small bloggers need all the help we can get. Subscribing and sharing on social media is very appreciated!