Around here lunch is the meal I think the least about. I plan for breakfast because I juice. And I plan for dinner because…well, I have to. But lunch? It is the neglected meal that I think about when my stomach is growling and I have few options. So. I usually throw something lackluster together or pick something up if I'm out. Don't get me wrong, I love a good lunch! I eat lunch everyday and love to go out to lunch with friends. I just can't seem to keep it in mind while at the store. But not today! Today I planned, and shopped and looked forward to lunch. And this is why…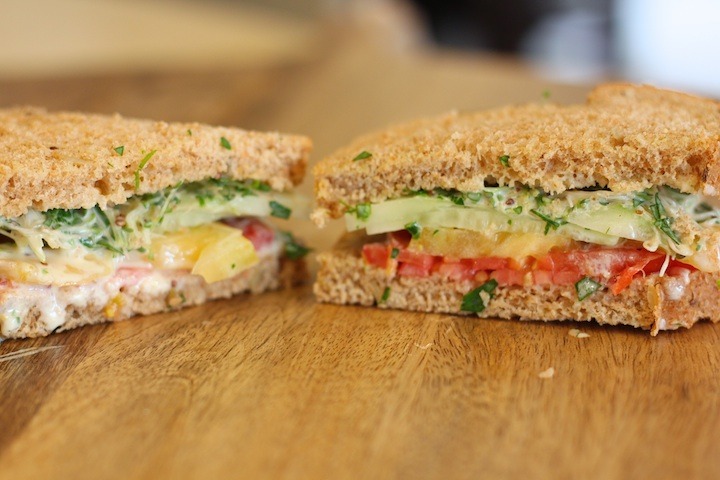 This is the Organic Kitchen Heirloom Tomato Sandwich with creamy Herb Dressing! Heirloom tomatoes are gorgeous, delicious and so good for you.
Combined with cucumbers…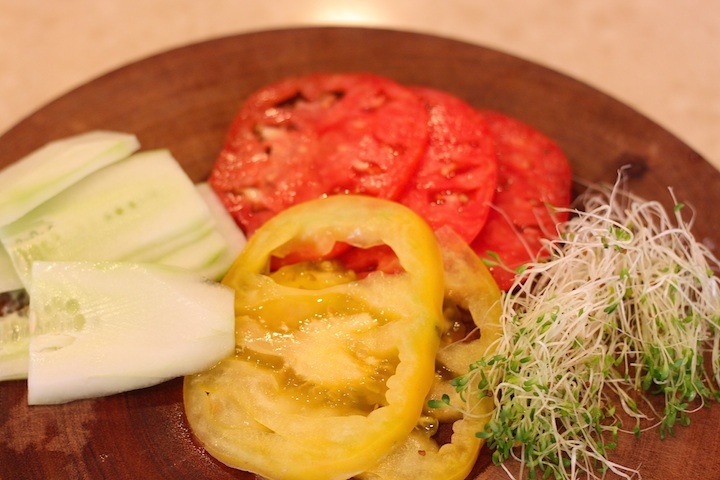 … nutrition packed alfalfa sprouts…
and avocado for healthy fats…it's quite the healthy treat!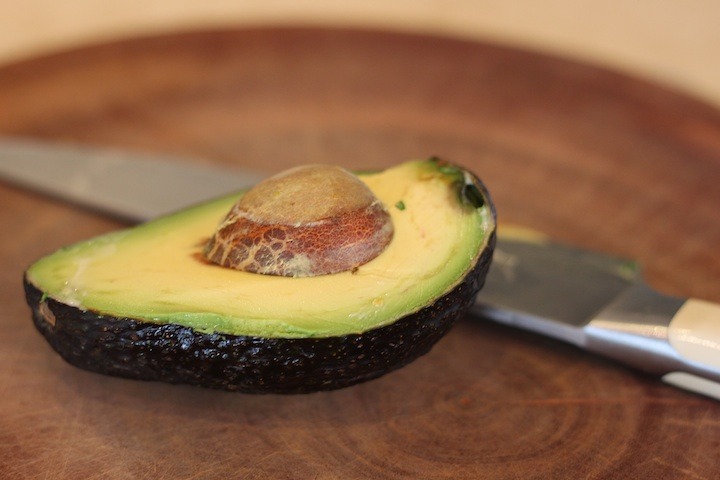 Then we Top it off with an amazing homemade creamy herb dressing that takes only minutes to make!
Psssst… I chop those herbs my incredible Wusthof knife that I can't live without. If my knife and my husband were in a boat, and that boat were sinking…ok ok I would save my husband! But as a thank you for rescuing him he would probably buy me a new knife to replace the one at the ocean floor. Win/win. And speaking of my husband, he would tell you to throw some rotisserie chicken on that sandwich and that would be awesome too!
Fresh herbs not only make everything taste better but have many unique health promoting properties! I use parsley (a great detoxifier), basil and chives but you could throw in tarragon, garlic or fresh oregano too!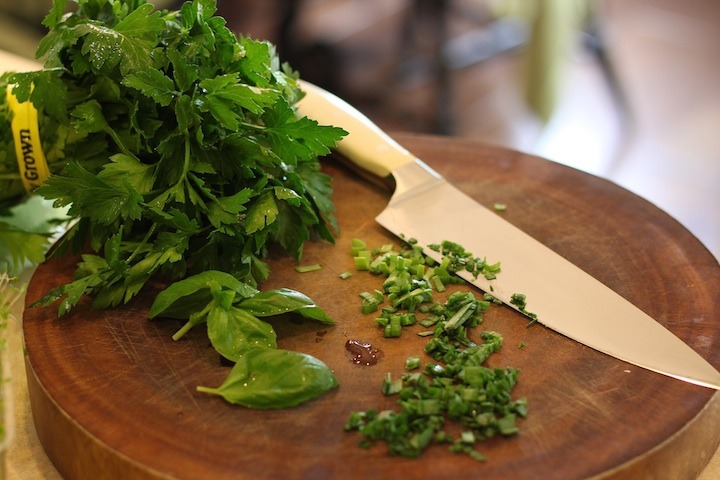 The base for this dressing is olive oil, fresh organic cream and Prelibato White Balsamic. It is the best white balsamic ever. If you are lucky enough to live by The Organic Kitchen you can get it from me. If not, it can be delivered to you door!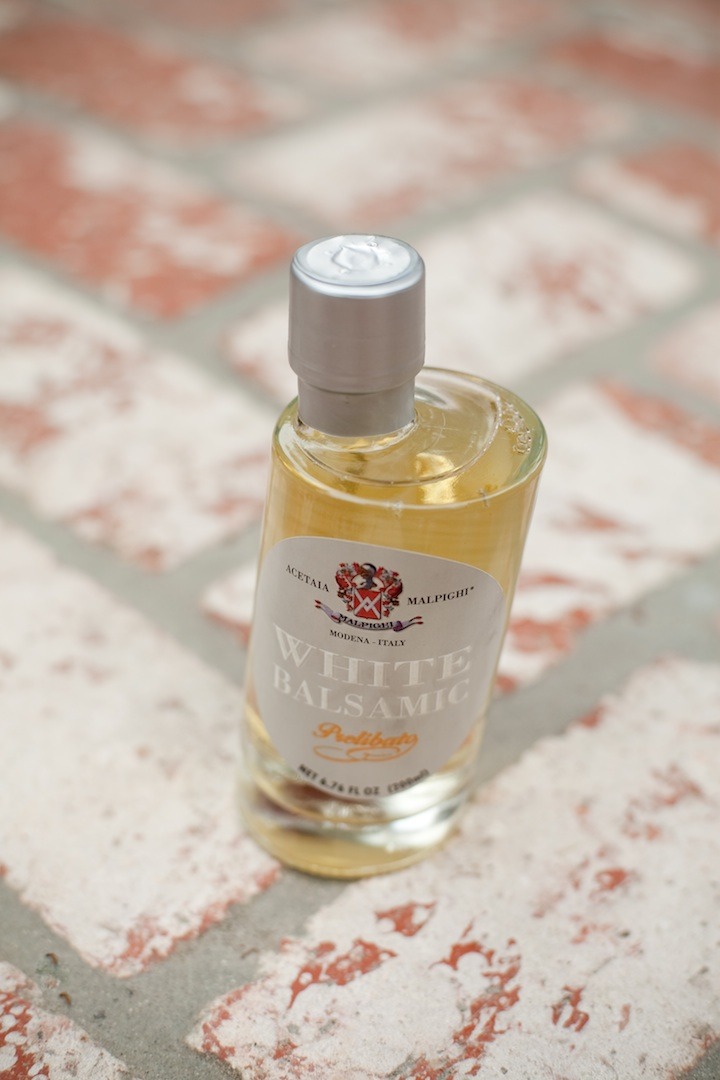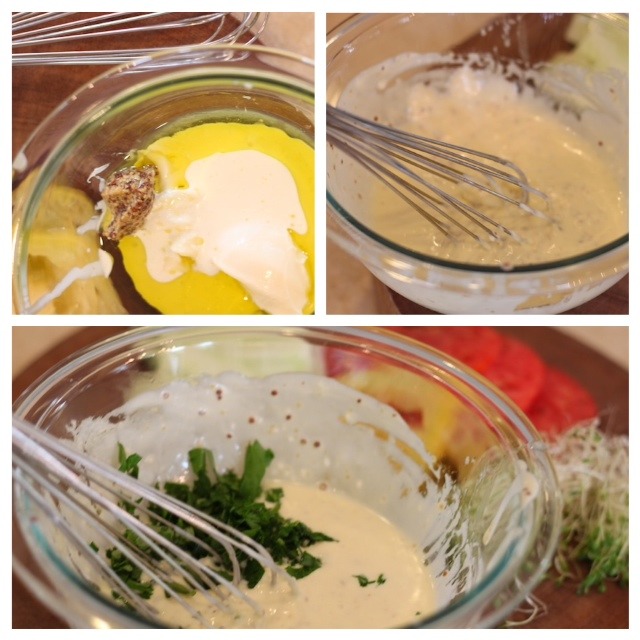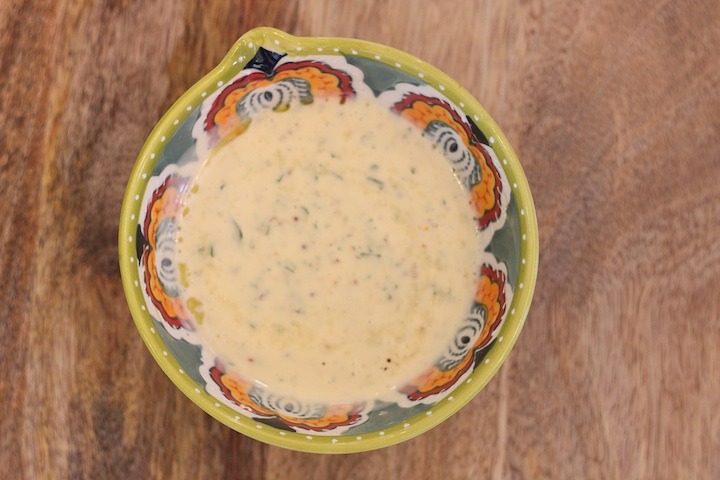 Put it all together on a spectacular bread and you have delectable and nutritious lunch!
The Recipe: The Heirloom Tomato Sandwich with Creamy Herb Dressing
Tips and what you will need: for best outcome use a good white balsamic and quality sea salt. I use Maldon Flaked Sea Salt.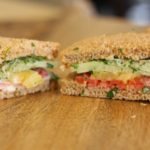 The Perfect Lunch ~ Heirloom Tomato and Avocado Sandwich with Creamy Herb Dressing
This is the Organic Kitchen Heirloom Tomato Sandwich with creamy Herb Dressing! Heirloom tomatoes are gorgeous, delicious and so good for you.
Keyword:
easy lunch recipe, summer recipe
Ingredients
For Sandwich:
Cucumber

thinly sliced

Yellow and Red heirloom tomato

thinly sliced

Avocado

thinly sliced

Alfalfa sprouts

Hardy Whole Grain Bread
Creamy Herb Dressing:
2

T

white balsamic

2

T

heavy whipping cream

1

t

Dijon mustard

the grainy kind:

2

T

mayo

2

T

extra virgin olive oil

2

t

flat leaf parsley

minced

2

t

chives

minced

2

t

chopped basil

Sea Salt and pepper to taste

a pinch or so…
Instructions
Combine oil, mayo, vinegar, mustard and cream in a bowl and whisk till combined. Add herbs and whisk some more.

Thinly slice cucumber, tomato and avocado. Top bread with a layer of tomato, avocado and cucumber. Drizzle with creamy herb dressing and top with sprouts. Keep extra dressing in the fridge for up to 5 days.
If you enjoyed this post please subscribe (upper right). You are in danger of eating some pretty unspectacular food if you don't.
MAY I PLEASE ASK A FAVOR?
We small bloggers need all the help we can get. Subscribing and sharing on social media is very appreciated! 
Post tags: lunch, vegetarian