All but one of our children has left our home state of California for the great state of Utah. And they took our grandchildren with them. Luckily we are able to visit often. Not only do we enjoy spending time with our kids and grandchildren but we feel so fortunate to be able to take advantage of all the wonderful activities the mountains have to offer, especially meals outside in the fresh air. One of our family's favorite grilling recipes is this Spicy Lime Pork Tenderloin!
(This post contains affiliate links from which I may make a commission. Your price remains the same.)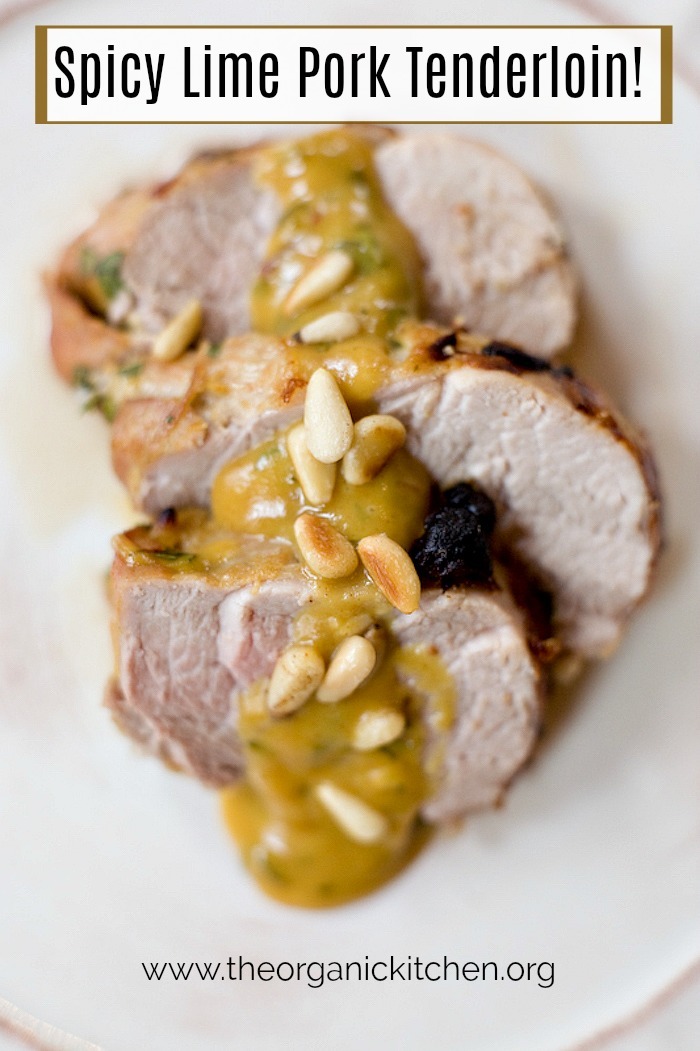 Sundance Utah is Magical!
When visiting Sundance, we are rarely indoors. We ride our bikes along the river…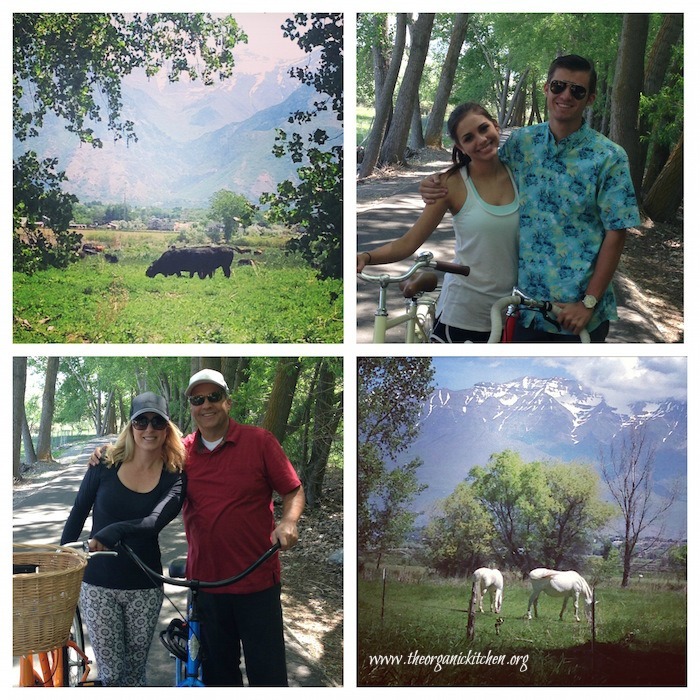 We take long walks and hikes up to waterfalls…
…and catch trout.
The crazy members of our family climb rock walls…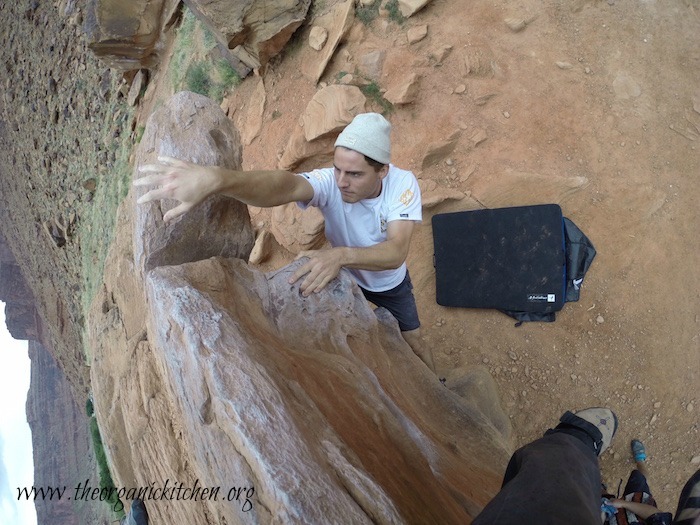 And of course we love to play with this wild bunch.
How to Make Grilled Spicy Lime Pork Tenderloin:
This recipe for Spicy Lime Pork Tenderloin has been passed around our family for years on scraps of paper and recipe cards. It has changed over the years as we add or take away ingredients. I have no idea what the original source is, and would love to give credit where credit is due, but I just don't know! What I do know is that this pork tenderloin is sweet, savory, amazingly tender and packs the heat! The marinade is really easy to make. You can use a knife and whisk or a food processor (affiliate links) to make marinade.
Seriously, this pork is mind blowingly good!

The Recipe: Grilled Spicy Lime Pork Tenderloin
Tips and what you will need: The heat for this recipe comes form chilis in adobo sauce, you can find it on the Mexican aisle of your grocery or find it here. You will only need 2 Tablespoons so just place the extra into a baggie and freeze for next time! You can use a knife (my favorite) to chop ingredients, or save a lot of time by using a food processor, you will also need a hand held citrus juicer. My favorite brand of mustard for this recipe is Maille Honey Dijon, I have used others but this is by far the best! (affiliate links)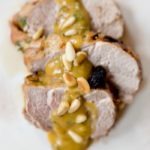 Grilled Spicy Lime Pork Tenderloin
A sweet, spicy, savory pork tenderloin cooked on the grill! You can use a knife to chop all ingredients and whisk together, or use a food processor.
Keyword:
easy dinner recipe, grilling recipe
Ingredients
1

cup

honey-Dijon mustard (I use the Maille brand)

1/3

cup

chopped fresh cilantro

1/2

cup

fresh lime juice (about 4 large limes)

2

tablespoons

canned chipotle peppers in adobo sauce, minced (less if you are not a fan of heat)

4

large garlic cloves, peeled and minced

1

teaspoon

ground cumin

3/4

teaspoon

salt

1

teaspoon

ground cinnamon

2

one pound pork tenderloins

1/4

cup

water

garnish: chopped fresh cilantro
Instructions
If using a food processor:
Place garlic in processor and mince. Add all other ingredients (except water) and process until combined.
If using a knife:
In a bowl stir together mustard, cilantro, lime juice, minced peppers, garlic, and spices. When thoroughly mixed remove about 3/4 cup of mixture and set aside. We will be using this for a sauce later.

Place pork in a large shallow dish, pour all but 3/4 cup of honey Dijon mixture over pork, making sure the pork is well covered with marinade. Cover and place in fridge for at least 2 hours. Turning after one hour. Reserve the leftover sauce for later.

Spray grill with non stick spray and turn heat on med-high. Remove pork from marinade and place on hot grill. Discard the marinade used for pork. Cook pork over medium-high heat for about 20 minutes, turning every five minutes with bbq lid shut. When center of pork very light pink but cooked, remove from grill. Pork will continue cooking even after it is removed from the grill, so if you wait till the center is completely cooked it will be overdone. Cover tenderloins with foil and let stand 5 minutes. While pork rests, place reserved marinade in a saucepan. Add 1/4 cup water, whisk and bring to a boil. Reduce heat and simmer 2 minutes. Pour over sliced pork, and serve. Garnish with cilantro if desired. Enjoy!
MAY I PLEASE ASK A FAVOR?
We small bloggers need all the help we can get. Subscribing and sharing on social media is very appreciated!
View The Organic Kitchen's Privacy Policy.
We are a participant in the Amazon Services LLC Associates Program, an affiliate advertising program designed to provide a means for sites to earn advertising fees by advertising and linking to Amazon.com.