I have a new summer smoothie for you! It's antioxidant rich, filling, delicious, creamy and cold. And believe it or not it's a 'green' smoothie even though it's really purple.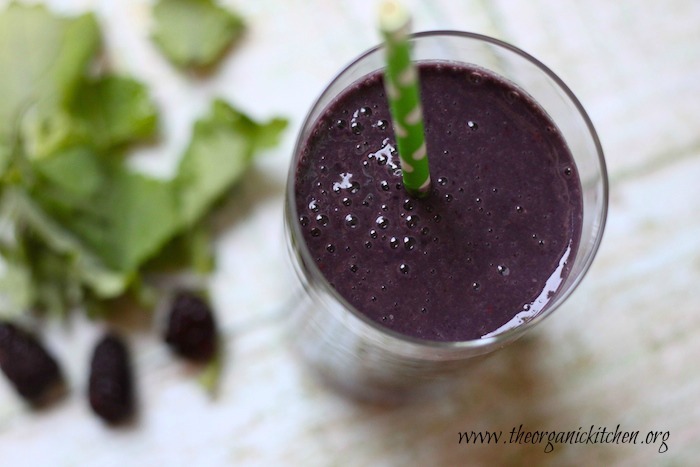 Your smoothie is only as good as the ingredients you put in it. I always recommend using homemade almond milk. Almond milk provides protein and healthy fats and homemade simply tastes better than store bought. It contains nothing but almonds and filtered water and if you desire, vanilla paste and liquid stevia extract (affiliate links) My recipe for homemade almond milk here. We are using baby kale and spinach in this smoothie. Baby kale has all the nutrients of more mature kale but tastes less bitter. Dates provide the sweetness!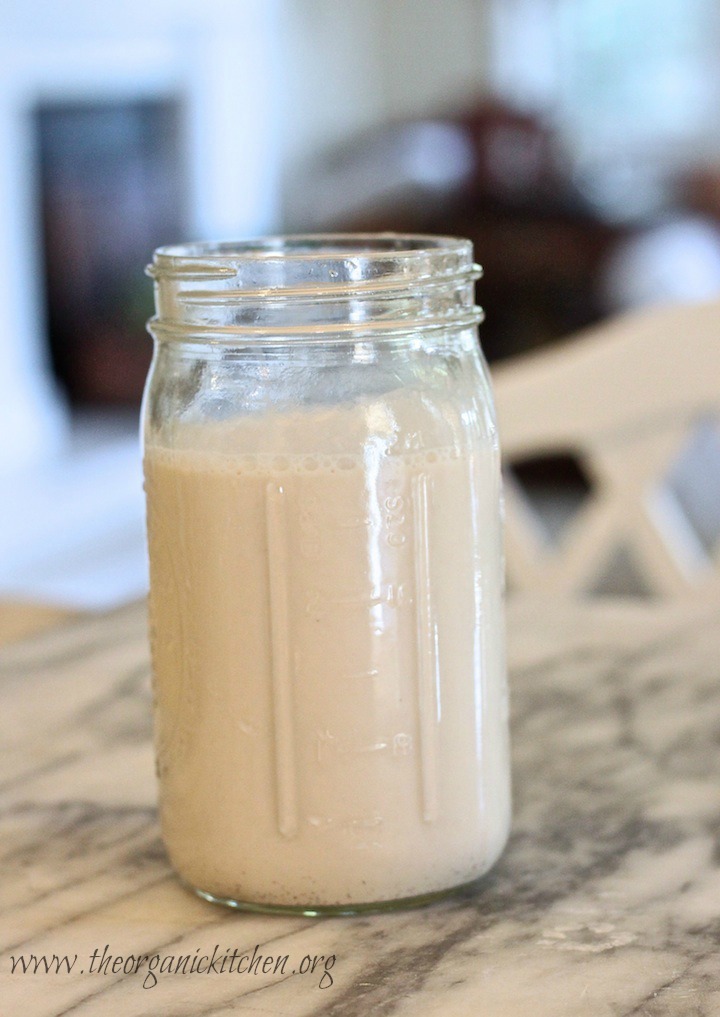 The Recipe: The Blackberry and Baby Kale Smoothie
For best results:
Make sure almond milk is really cold and use a frozen banana and frozen berries. The creaminess of this smoothie comes from the frozen fruit. And a really cold smoothie just tastes better! I use a Blendtec blender and love it! If a new Blentec isn't in the budget you may wish to consider a Blendtec Classic Certified Refurbished Blender
for half the price!
Timesaving tip! I place all the ingredients for this smoothie besides the almond milk into sandwich size ziplock bags and put them in the freezer. I usually make a weeks worth at a time. Then all I have to do is empty the baggie into the blender, add a cup of almond milk and blend!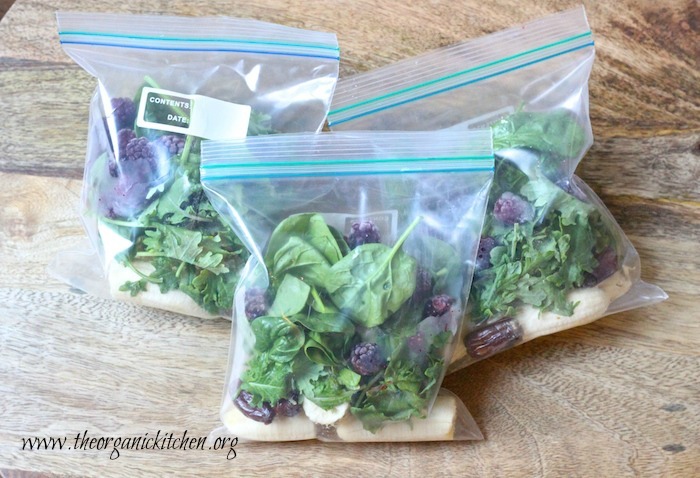 Voila! What a beautiful and healthy first meal of the day.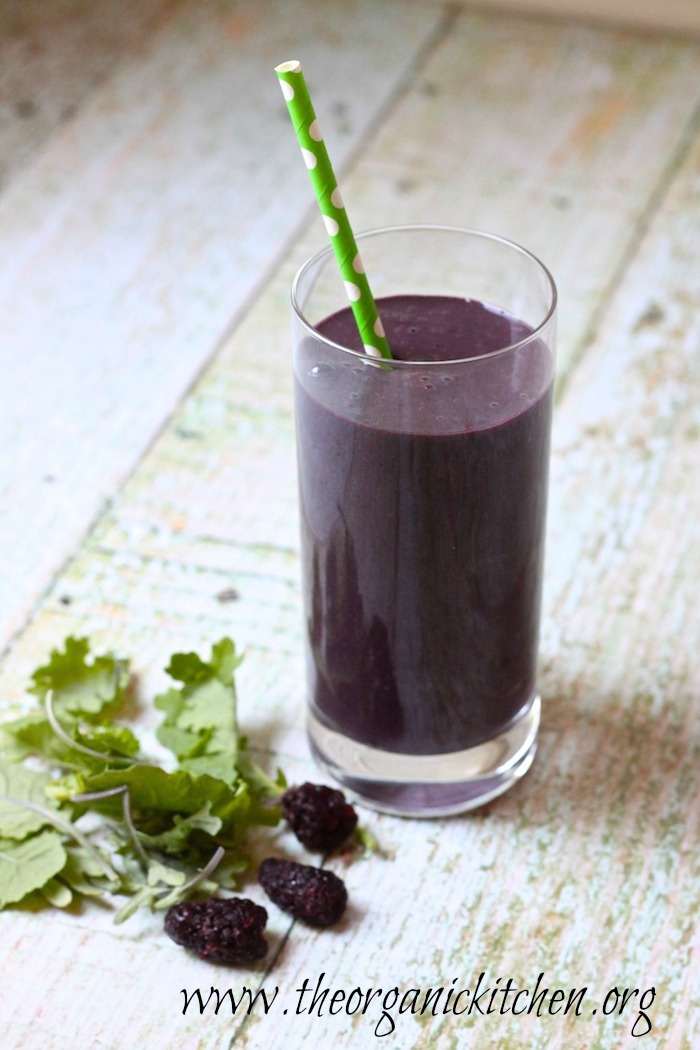 I hope you enjoy this smoothie all summer. ~ Linda Spiker
 MAY I PLEASE ASK A FAVOR?
We small bloggers need all the help we can get. Subscribing and sharing on social media is very appreciated! 
Post tags: vegan, dairy free, gluten free, grain free