Citrus is in season. I am convinced limes, lemons, tangerines, oranges and grapefruits are nature's way of bringing a little color and sunshine into the lives of people that have to endure a long, cold winter. Oh, and the smell of citrus…just heavenly!
I think pink grapefruit might just be my favorite citrus fruit. I think it is perfection as is, but sometimes when I want to spruce it up a bit I sprinkle it with super fine sugar and use a brûlée torch to make grapefruit brûlée. (affiliate links)
Just like creme brûlée the melted sugar becomes shiny and glasslike and needs to be cracked with a spoon to eat! So easy, lovely and elegant, serve on a beautiful serving board and it's perfect for a weekend brunch.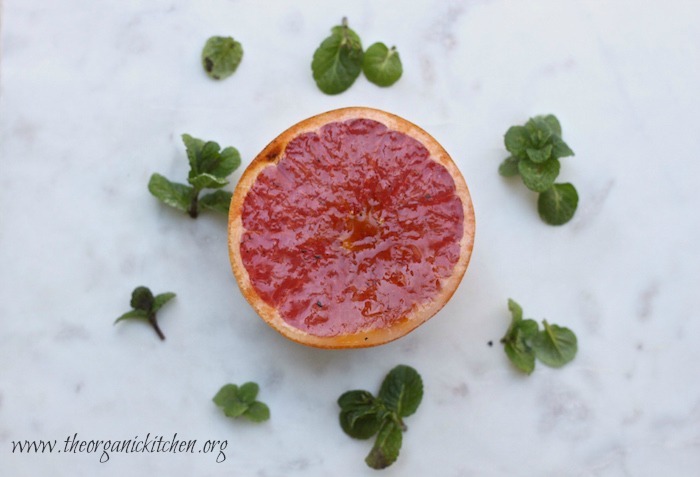 Another lovely and unique way to serve grapefruit is to sprinkle with sugar, place under the broiler and serve warm sprinkled with mint!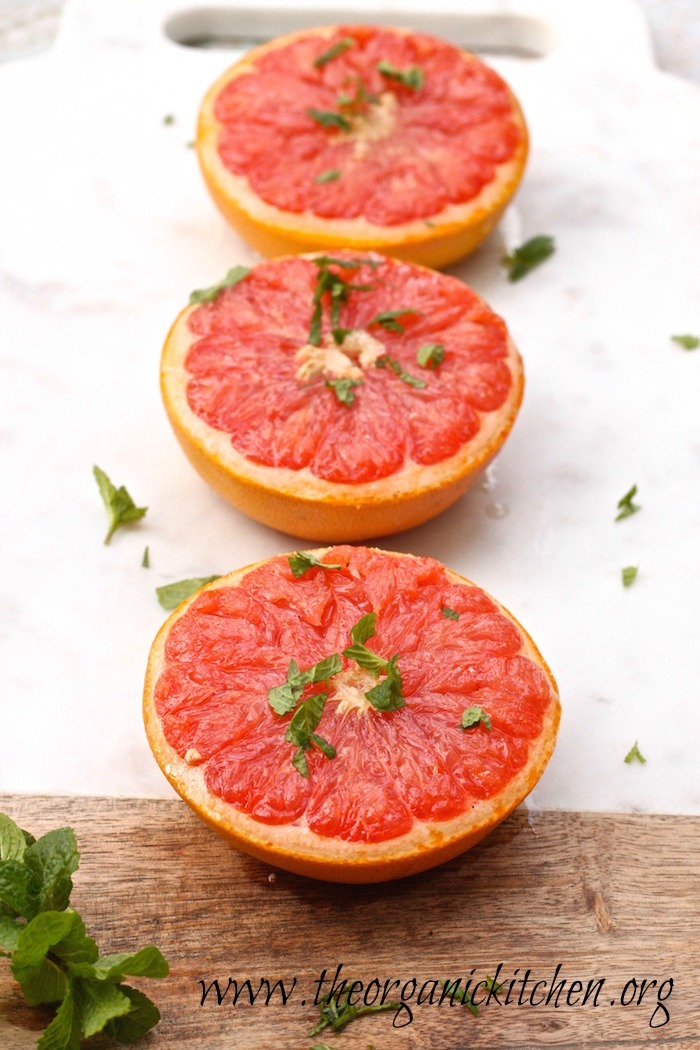 The Recipes: Grapefruit Brûlée and Broiled Grapefruit with Mint
You will need: a grapefruit knife, a brûlée torch and super fine sugar. My beautiful wood and marble serving board is a favorite! (affiliate links)
Print
Grapefruit Brulée
A delicious twist on an already delicious fruit!
Ingredients
Pink grapefruit (cold)
Super fine sugar
Instructions
Cut ends of grapefruit off so fruit will lay flat without rolling around, then cut grapefruit in half, removes seeds and use a grapefruit knife to cut around grapefruit sections.
Sprinkle generously with superfine sugar.
Hold brulee torch about 3" from fruit making small circles till sugar melts and bubbles.
When sugar bubbles and turns a little golden move to a new area.
When all the sugar is melted, allow to cool till sugar becomes hard, like glass.
Serve cold
Courses Breakfast or Brunch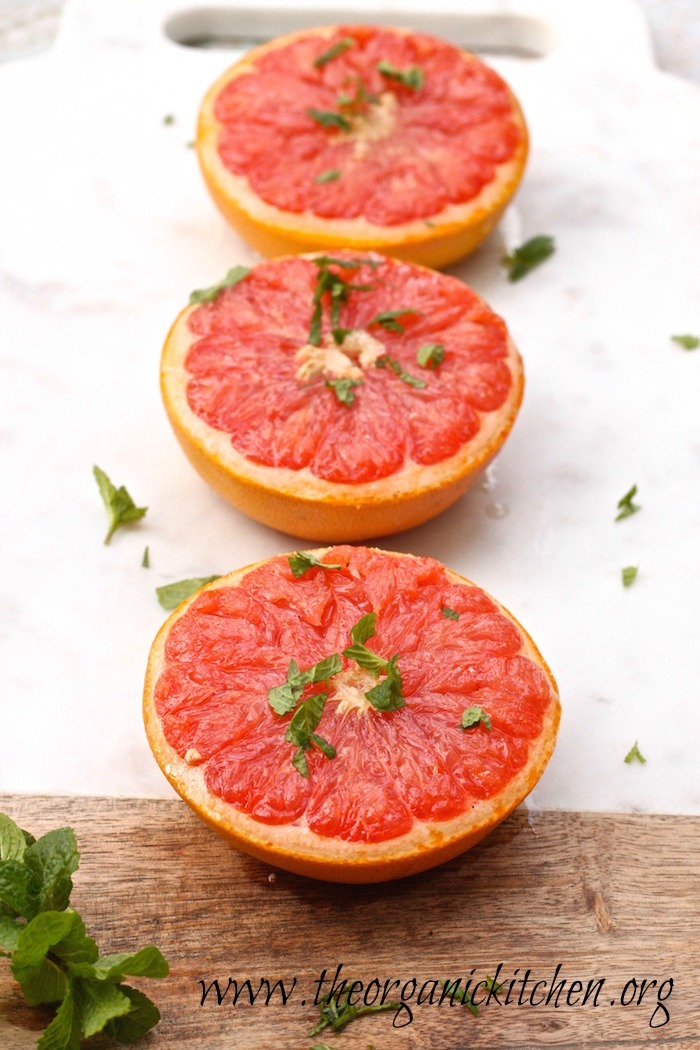 Print
Broiled Grapefruit with Mint
A warm twist ona fruit usually served cold!
Ingredients
Pink grapefruit
Sugar (your choice, white or brown)
mint for garnish, chopped
Instructions
Turn oven to broil and place rack about 8" from heating element.
Cut the ends off grapefruit (so it sits flat without rolling around) and then cut in half.
Remove seeds and use a grapefruit knife with section grapefruit.
Place grapefruit on a parchment covered cookie sheet and sprinkle with sugar.
Place in oven. When sugar melts and bubbles, remove from oven.
Garnish with fresh mint. Serve warm
MAY I PLEASE ASK A LITTLE FAVOR?
We small bloggers need all the help we can get. Subscribing and sharing on social media is very appreciated! 
Post tags: gluten free, grain free, dairy free, breakfast, brunch