As much as I love fall and winter produce (and I do!) I am always so happy when spring and summer berries come into season. One of my favorite ways to use these colorful, antioxidant rich little fruits is in salads, like this Mixed Berry Salad with Strawberry Vinaigrette!
(This post contains affiliate links. I may make a commission off sales but your price remains the same.)
Greens, Berries and Healthy Fats!
This salad is so fresh, so light, and so nutrition packed! It's also so delicious it almost feels like a dessert.
The Strawberry Vinaigrette:
Avocado oil, fresh strawberries, lemon juice and a little white balsamic combine to make a beautiful, bright pink dressing. So easy, healthy and naturally sweet. (I love this white balsamic and a close runner up is this one)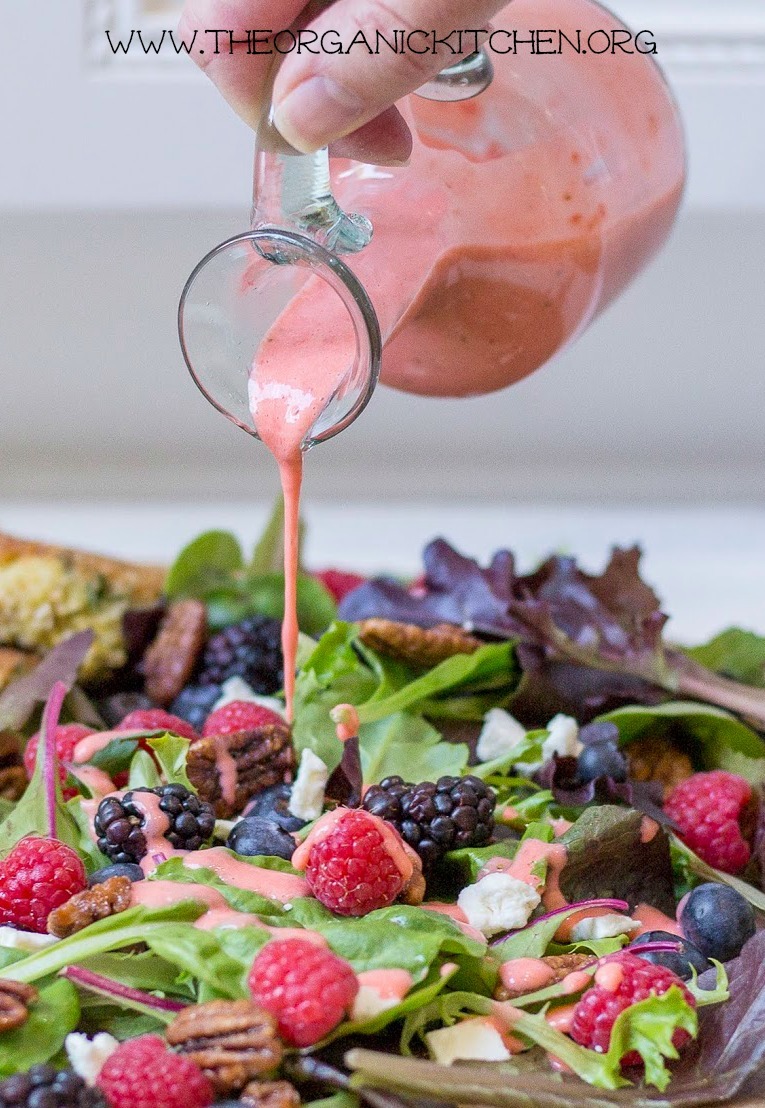 It's always a hit!
I often make this salad for parties and family get togethers, there is never any leftover. Never.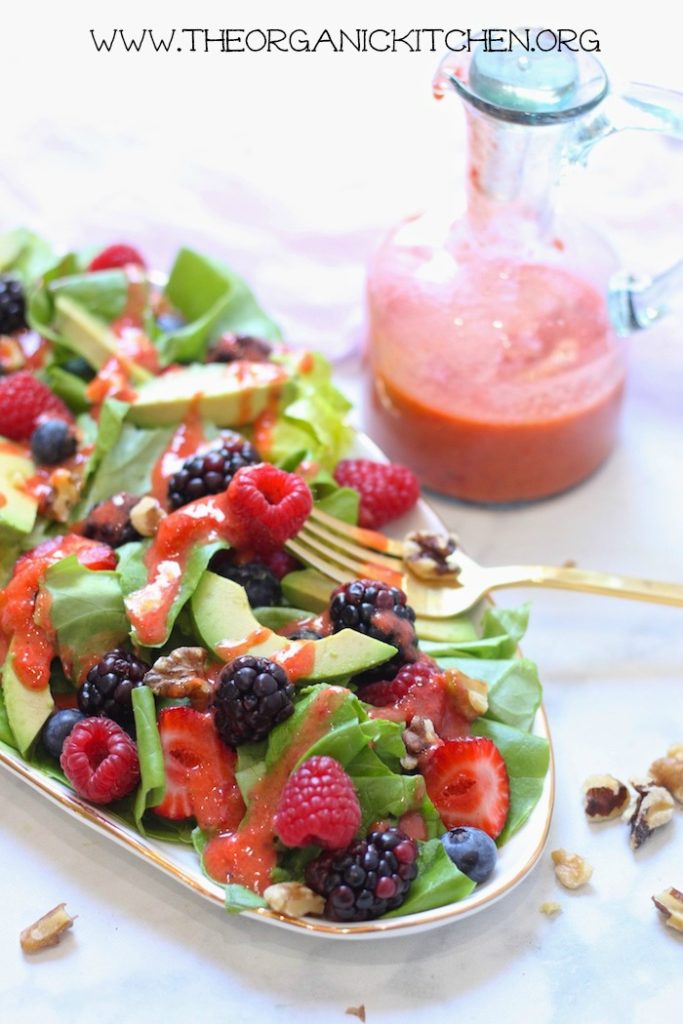 The Recipe: Mixed Berry Salad with Strawberry Vinaigrette (Paleo-Whole30)
What you need: a good quality avocado oil and a blender. This is my favorite white balsamic, but I like this one too. Whole 30 friends be sure to use a wine free mustard.