Soup. I always love it, but especially while on Whole 30. Here's why: soups are nutritious (mostly veggies and nutrient dense broths!) Convenient, because you can make ahead and freeze, thawing when you need them (can I get an amen?!). And soups add color and beauty to a meal. But mostly I love them because as you may have noticed on about day 15 of a Whole 30, food boredom can set in, and soups are the perfect way to avoid food boredom because there are so many different flavors, colors, and well…options! Soups make a great main dish, but I frequently serve them as a side dish while on Whole 30 for all the reasons mentioned above. So let's get to it, here are 12 Whole 30 Soups That'll make You Swoon!
First up, this gorgeous Creamy Butternut Squash Soup from Pass Me Some Tasty. I wasn't kidding when I said you'd swoon!
This Roasted Vegetable Soup from me is almost like a stew. Rich, filling and loaded with veggies, you can keep it simple by tossing in some rotisserie chicken to make it a main course, or serve as a side dish with a salad and protein.
Check out the vibrant color of this Broccoli and Kale Soup from Pasta to Paleo! Perfect for lunch, side dish at dinner or even as a snack on those days when you can't quite make it to the next meal.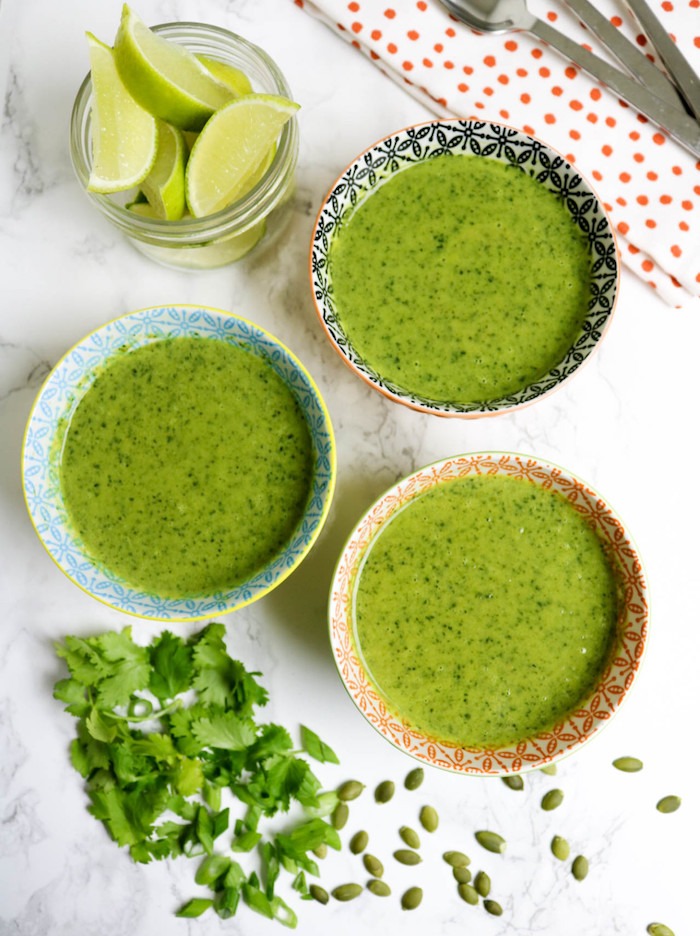 I happen to be on a sweet potato kick right now so this Cilantro Sweet Potato Soup from Calm Eats would really hit the spot!
If you are in the mood for chicken or shrimp, I offer you both options with this 30 Minute Shrimp (or Chicken) Artichoke Heart Soup! I learned to make this Creole Soup in New Orleans and loved it so much I came home and quickly made a Whole 30 version! Be sure to choose the Whole 30 version as I also offer the traditional non-w30 version in this post.
Miss noodles? There, there, it'll all be okay because there are healthier alternatives…like spaghetti squash. Wholesome Yum has your noodle loving back with this Paleo Low Carb Chicken 'Noodle' Soup.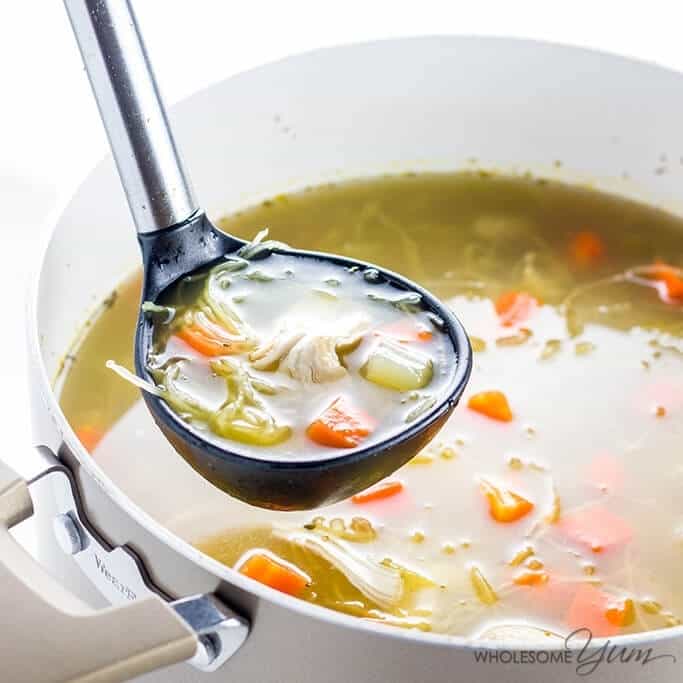 Five minutes is all it takes to make this Whole30, Paleo, Keto Friendly Egg Drop Soup!
Ahhhh…cauliflower, it has so much to offer I couldn't possibly leave it out! This Roasted Cauliflower Soup with Smoked Paprika and Coconut Milk from Innocent Delight looks plenty delightful!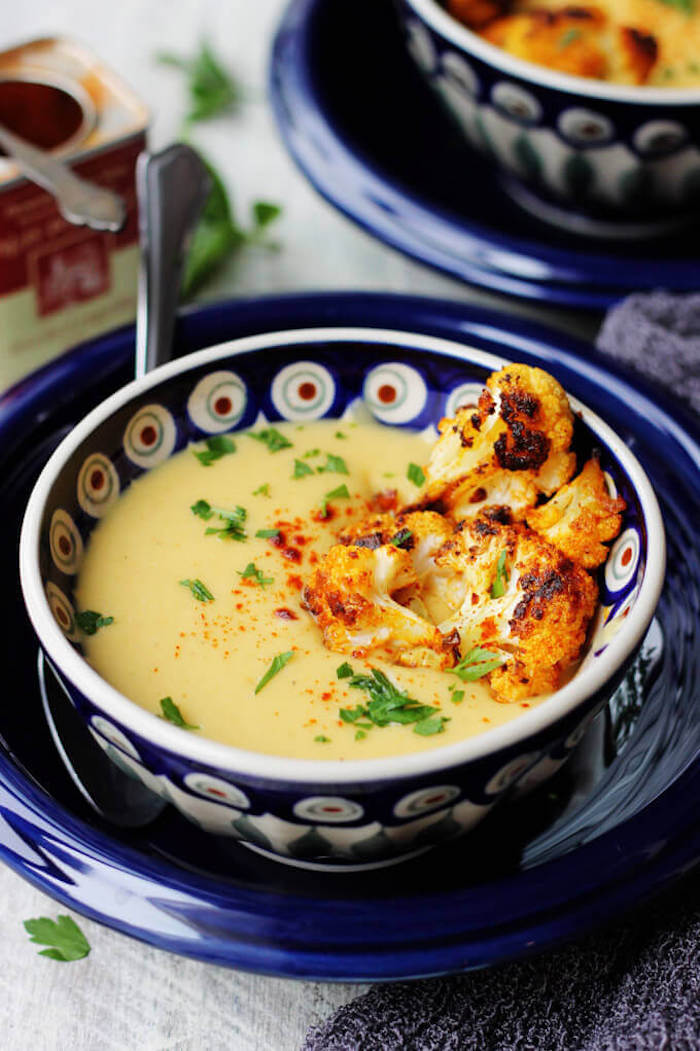 For a heartier meal, this Mexican Meatball Soup is a favorite. Loaded with dried spices and fresh herbs, it's a winner!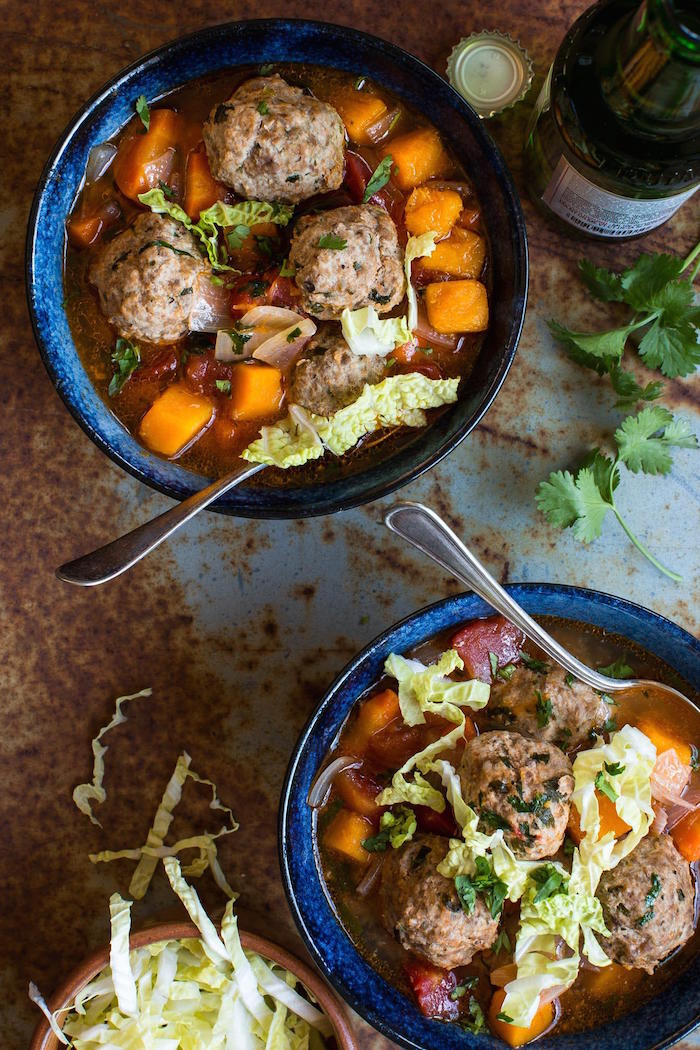 Colors don't get more beautiful than this gorgeous Fresh Yellow Heirloom Tomato Soup from The Rhubarbarians! Dazzling, am I right?!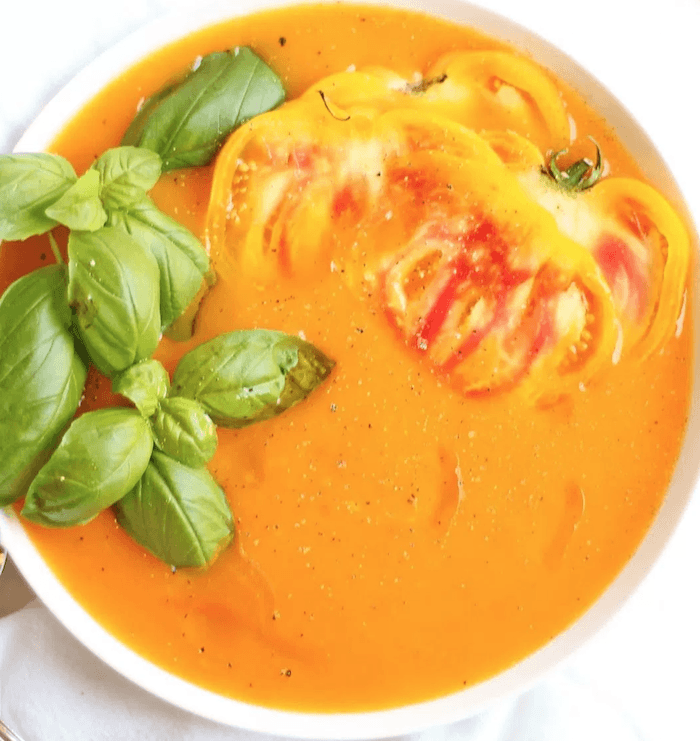 How about a little Whole 30 Clam Chowder to warm your bones?! This one from Cooking with Curls looks like down right comfort food!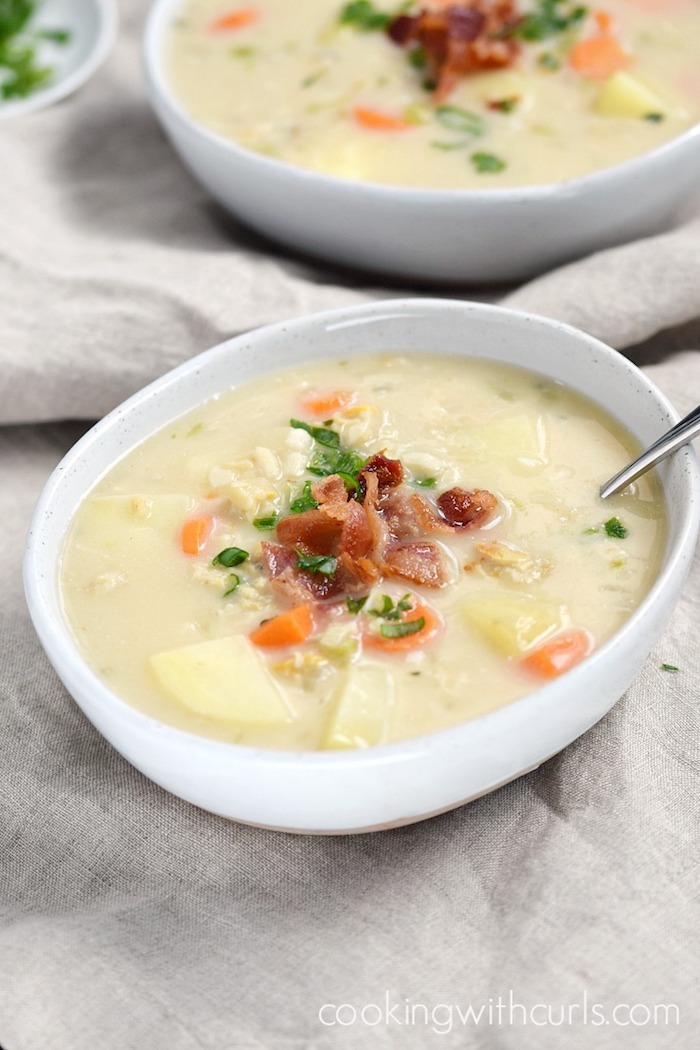 Hearty, delicious and budget friendly is the name of the game with this 30 Minute Hamburger Soup from The Whole Cook!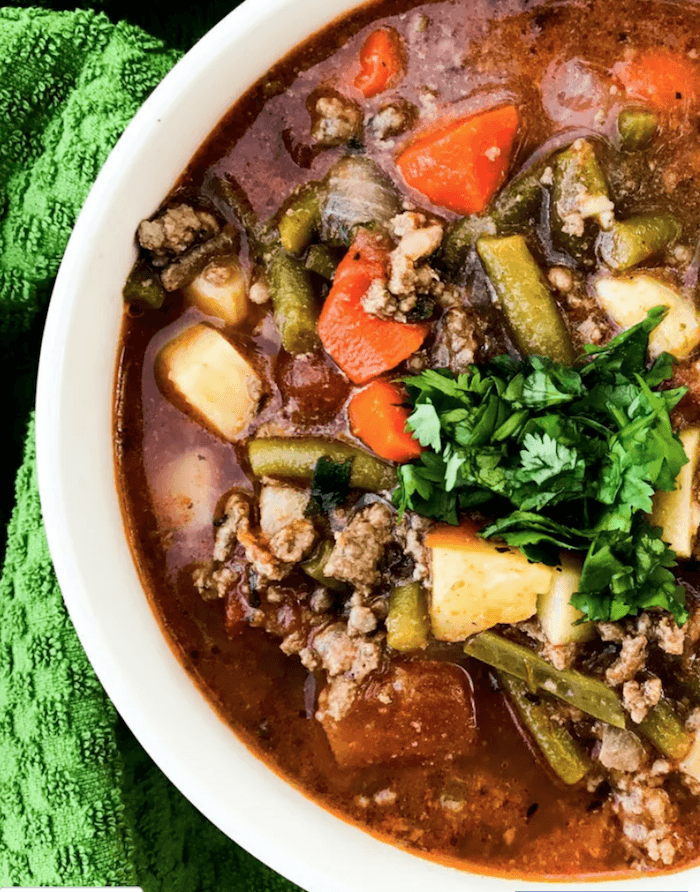 Enjoy and be sure to check out my other Whole 30 meals by using the search bar on the right! ~ Linda Spiker
MAY I PLEASE ASK A FAVOR?
We small bloggers need all the help we can get. Subscribing and sharing on social media is very appreciated! 
View The Organic Kitchen's Privacy Policy.
Gluten free, grain free, dairy free