Salads are always a great way to work more vegetables into your diet. But while on Whole 30 many salads are off limits due to dairy, grains, legumes or sweetened salad dressings. And because Whole 30 is challenging enough without having to search for recipes, I have collected 12 Whole 30 Salads That Will Blow Your Mind…cause I am nice like that.
Let' start with a complete meal salad: The Salmon Salad with Basil Vinaigrette! Crispy on the outside, tender on inside salmon set atop a bed of greens and veggies and drizzled in a flavor packed vinaigrette!
I love this delicate Sesame Cucumber "Noodle" Salad from Pasta to Paleo as a light, flavorful side dish. I would serve it with store bought rotisserie chicken for a fresh, easy, weeknight meal!
I am loving this Italian Potato Salad from Pinch and Swirl! So colorful, just look at those eggs, and using canned tuna sure makes life easier!
Missing creamy dressings? Well you don't have to! This Salmon and Kale Superfood Salad with Creamy Lemon Vinaigrette from Wholesome Yum is a great example of what can be achieved with a little creativity!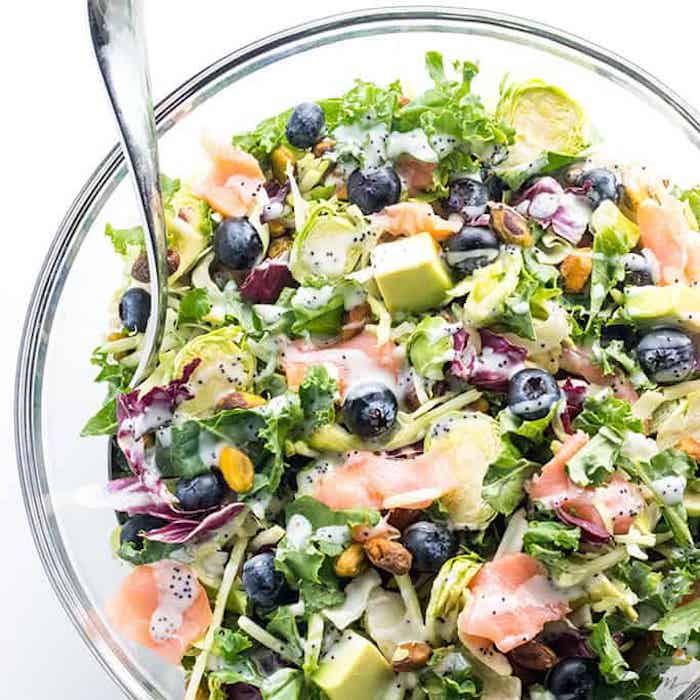 Not to toot my own horn but this Chopped Chicken Salad with Homemade Ranch is pretty darned great! It's hard to believe this creamy ranch is dairy free!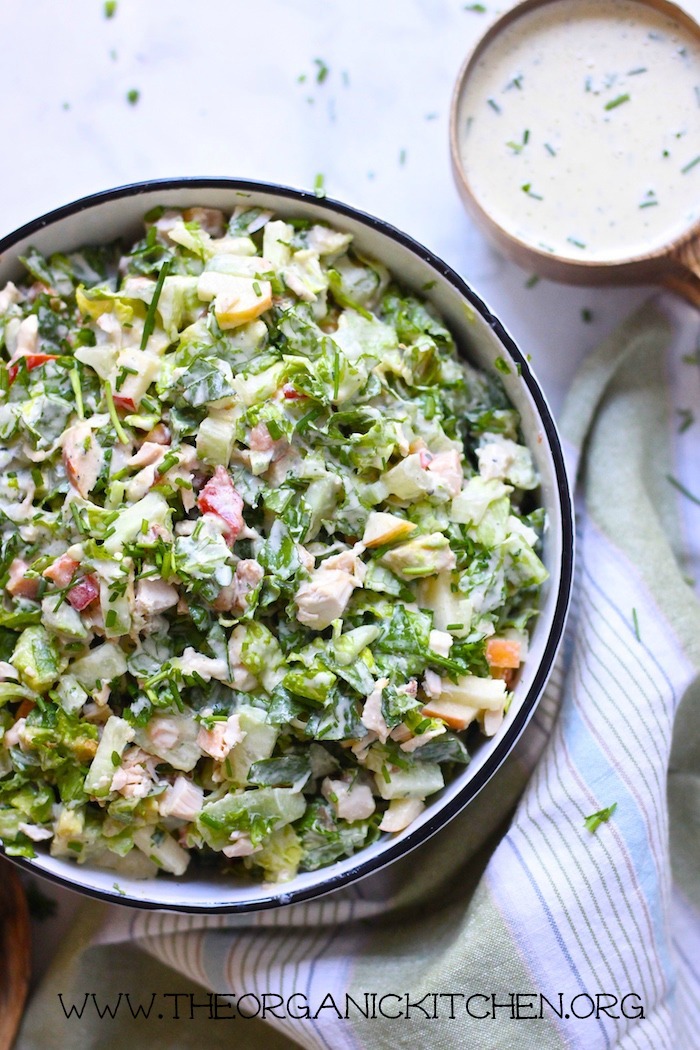 When color, flavor and beauty meet, this is what it looks like! I want eat this Mexican Style Shrimp Avocado Salad from Green Healthy Cooking every day. Yum!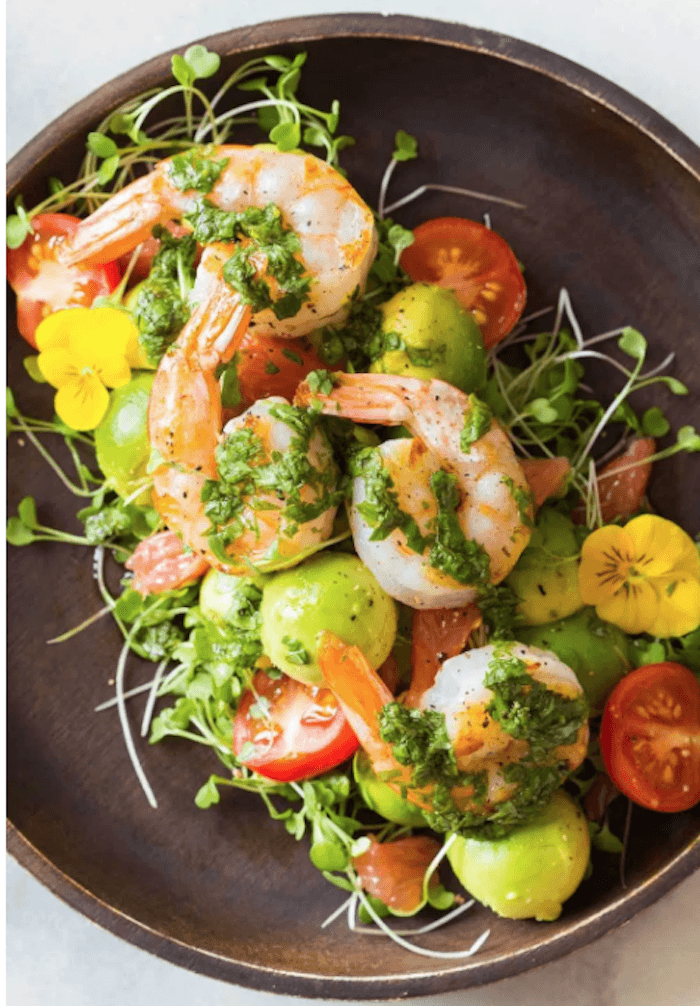 I can not get over how beautiful these Avocado and Egg Salad Cups from Calm Eats are. I would make short work of these I tell ya! Whole 30 just gets better and better…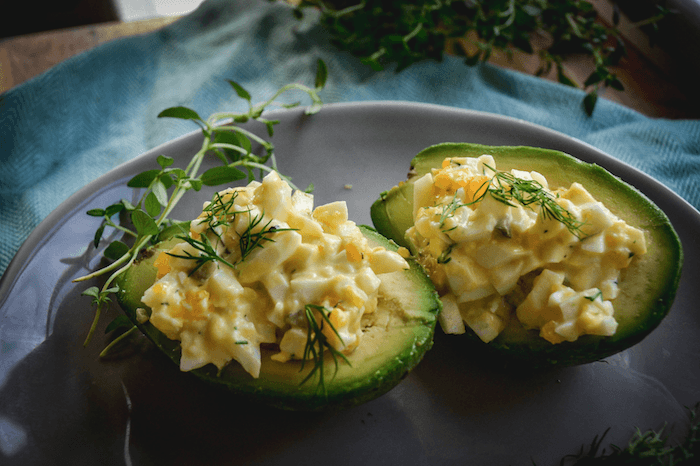 All your greens, healthy fats and protein in one fell swoop my friends! This Grilled Avocado Cobb Salad has it all!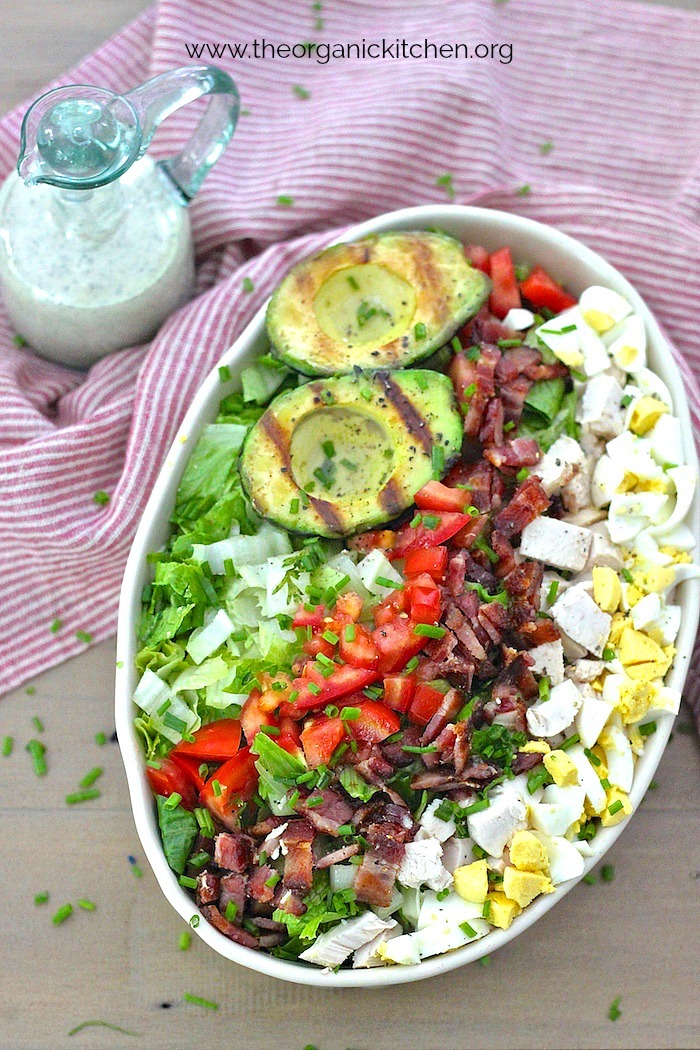 I may be a little obsessed with the flavors in this finely minced Mediterranean Cauliflower Salad from Tasting Page! So many good things in one bowl…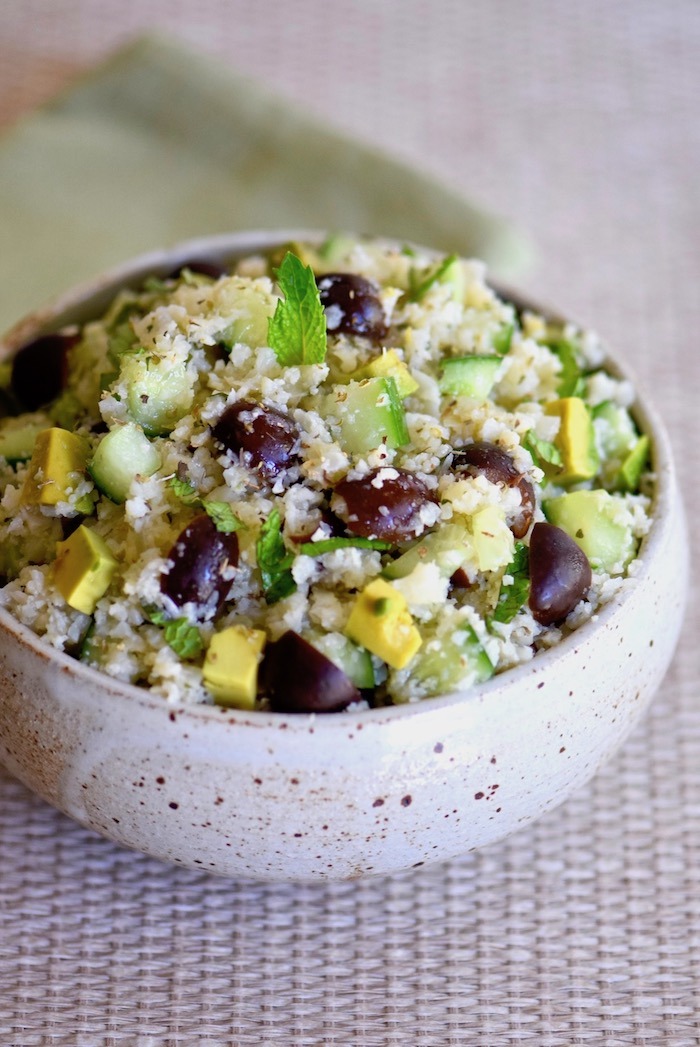 I do love a good wedge salad, something about that crunch is just so satisfying! This Whole30 Wedge Salad from Cooking with Curls is truly lovely!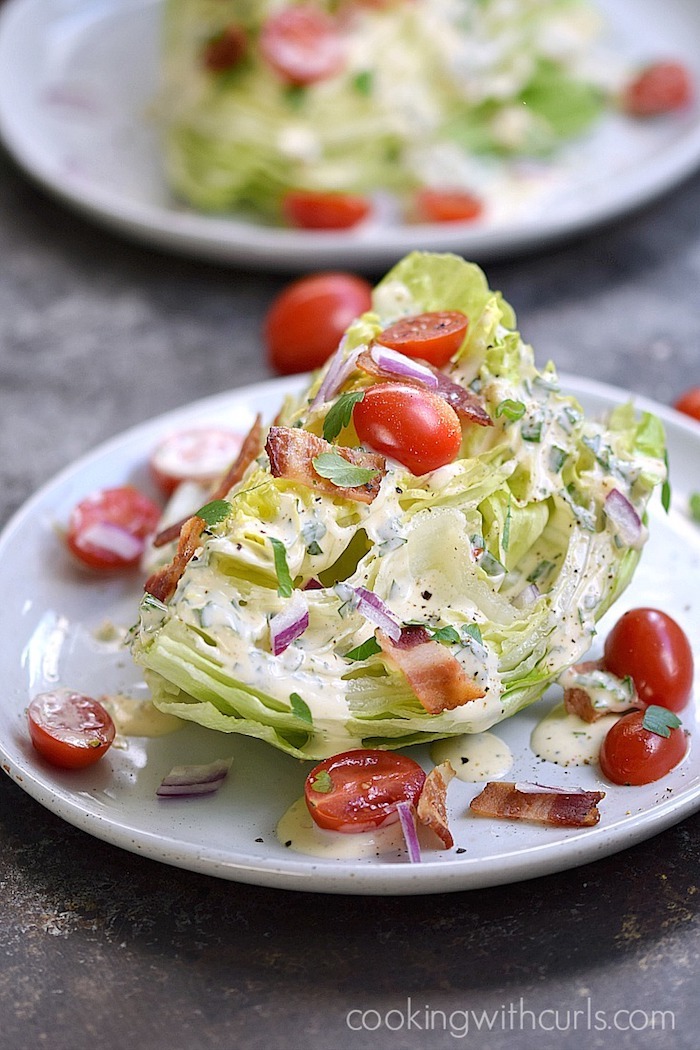 Yes, yes, and yes to this Tri-Colored Potato and Green Bean Salad with Rustic Pesto! It tastes like a dream, is easy to make and it's the perfect salad for social gatherings.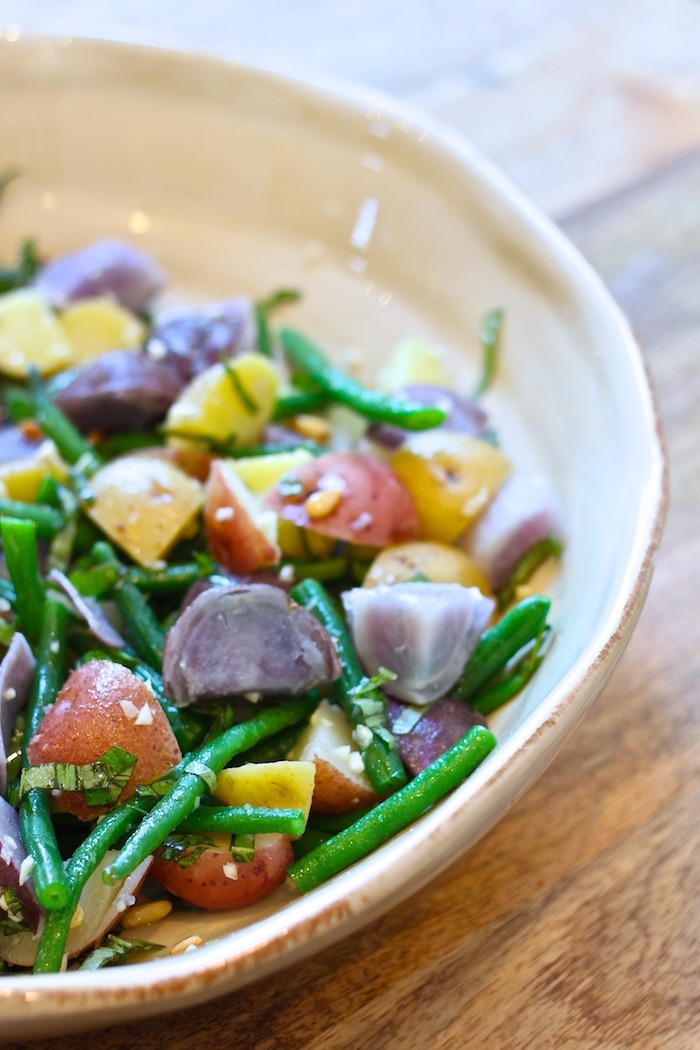 One of my favorite things about Whole 30 is that expands your cooking horizons. When you can't reach for the grains, dairy and sugar you have to get creative, try new things, and explore flavors you may never have used before. All of these things make you a better cook in the process! For instance, wasabi! When was the last time you used wasabi in a recipe? Peas and Crayons hits it out of the ballpark with this Wasabi Spiralized Cucumber Salad with Avocado Dressing!
If you need more W30 recipes please enter "Whole 30" in the search bar on the right side of this page. Enjoy~ Linda Spiker
MAY I PLEASE ASK A LITTLE FAVOR?
We small bloggers need all the help we can get. Subscribing and sharing on social media is very appreciated!
View The Organic Kitchen's Privacy Policy.
All photos and recipes are copyrighted by Linda Spiker.
Post tags: Gluten free, grain free, dairy free, whole 30