"On earth, there is no heaven, but there are pieces of it" ~ Jules Renard
We feel like we have found our little piece of heaven here on earth in the gorgeous mountains of Sundance, Utah.
(This post contains affiliate links. I may make a commission off sales but your price remains the same.)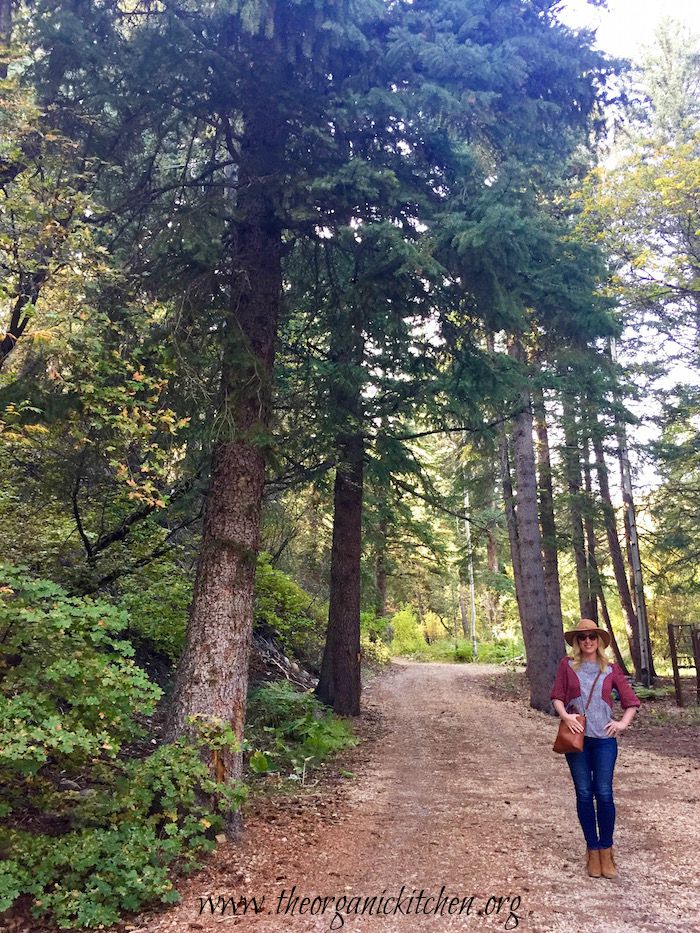 We spent the first week of fall in our little home away from home. Although the drought has taken it's toll on the fall foliage, forcing the best color to peak early and diminish quickly, we still enjoyed the beautiful colors that we just don't get to see in California.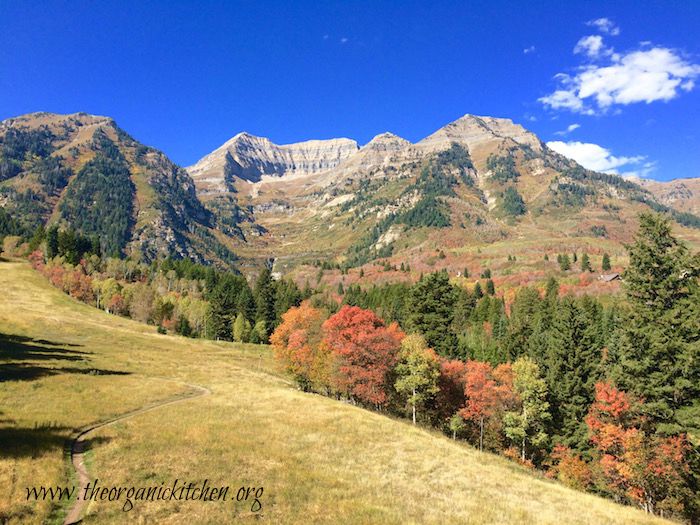 We rode the ski lift up the mountain, took bike rides, and hiked to Stewart Falls…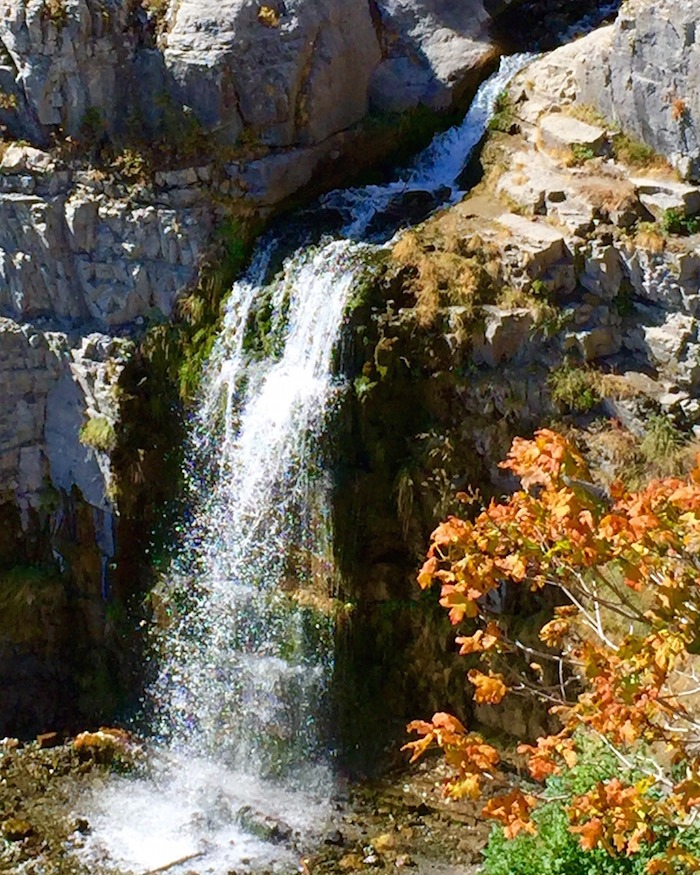 The weather was beautiful and quite warm during the day…summer still holding on, but in the evenings autumn won the tug of war and sweaters were worn and hot chocolate made!
The oven in our cabin is …to say the least…less than perfect (or perhaps it's the altitude, or both, I really have no idea) which leaves me in a pickle when it comes to cooking dinner. I want to roast a chicken but it takes forever up here! So this trip I pulled out a tasty recipe that feels warm and comforting but cooks quickly (even in a less than desirable oven). Bacon Sriracha Chicken Skewers and Coconut Rice…
Bake or Grill!
I am very into platter meals these days. I love the idea that everyone gathers around the table and pulls from one large platter. A very communal meal indeed. And it can be made in the oven or on the grill, making it a terrific year round meal!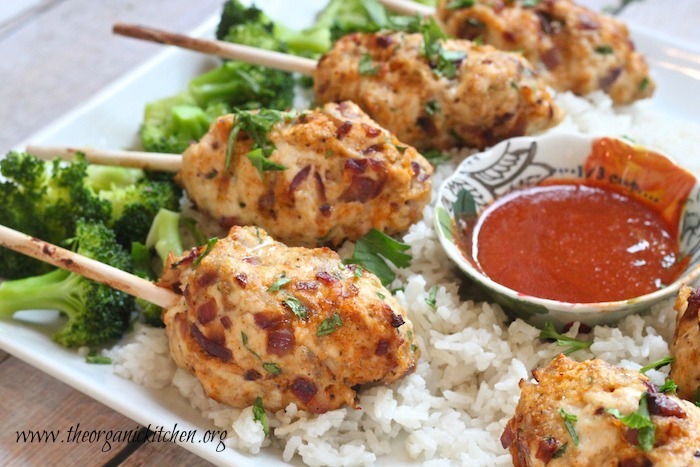 The ingredients that make this the perfect fall comfort meal are bacon, sriracha sauce (the hipsters hot sauce) and rich creamy coconut milk! I also use panko bread crumbs (available gluten free here, I have your back my GF friends) If you live grain free, almond flour works great too!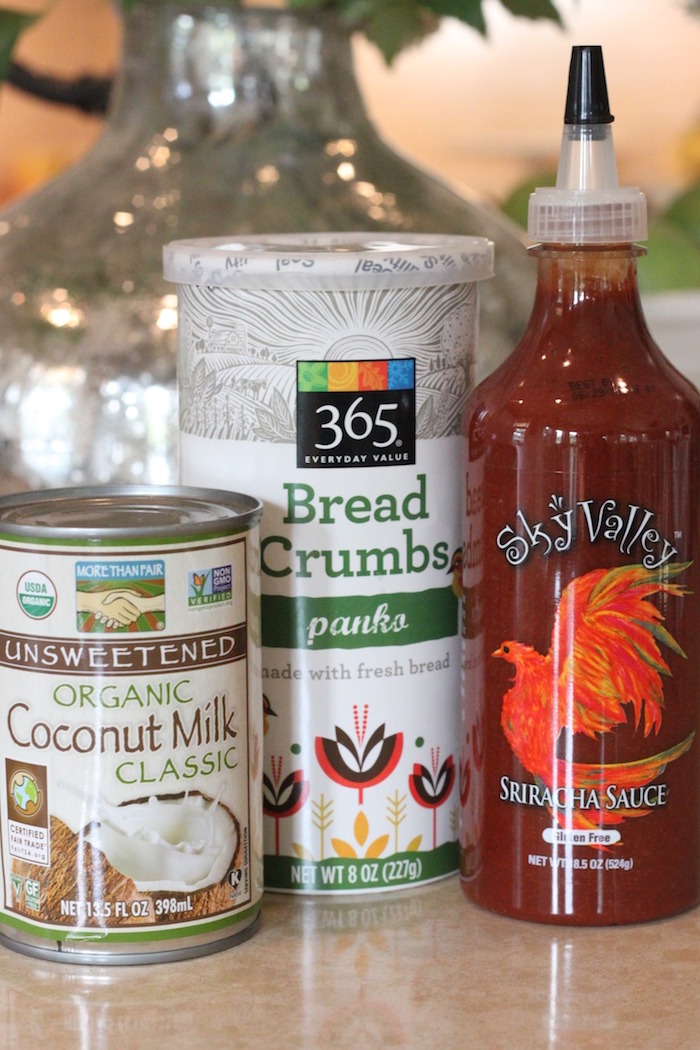 The Creamy Coconut Rice:
Trust me on this, if you haven't tried coconut rice, you must. It's incredibly simple: just cook the rice in water and coconut milk for a rich creamy rice that make the perfect accompaniment to this flavorful meal!
The Recipe: Bacon Sriracha Chicken Skewers and Coconut Rice
Tips and what you will need: To make the most of your time, start the rice a few minutes before placing skewers in oven. You will need sriracha sauce, coconut milk, parchment paper, a rimmed cookie sheet,  6″ wooden skewers, a steaming pot, and a skillet. I  use panko bread crumbs (available gluten free here). I serve with steamed broccoli, but you can also use my blanched green beans, or honey and ginger roasted carrots.

Enjoy my friends! And have a wonderful fall! And if you love this meal, let me know in the comments below! 
MAY I PLEASE ASK A LITTLE FAVOR?
We small bloggers need all the help we can get. Subscribing and sharing on social media is very appreciated! 
 View The Organic Kitchen's Privacy Policy
post tags: gluten free option, dairy free