I am about to share with you one of the easiest side dishes ever: Jeweled Moroccan Couscous! Pretty too, don't you think?!
(This post contains affiliate links. I may make a commission off sales but your price remains the same.)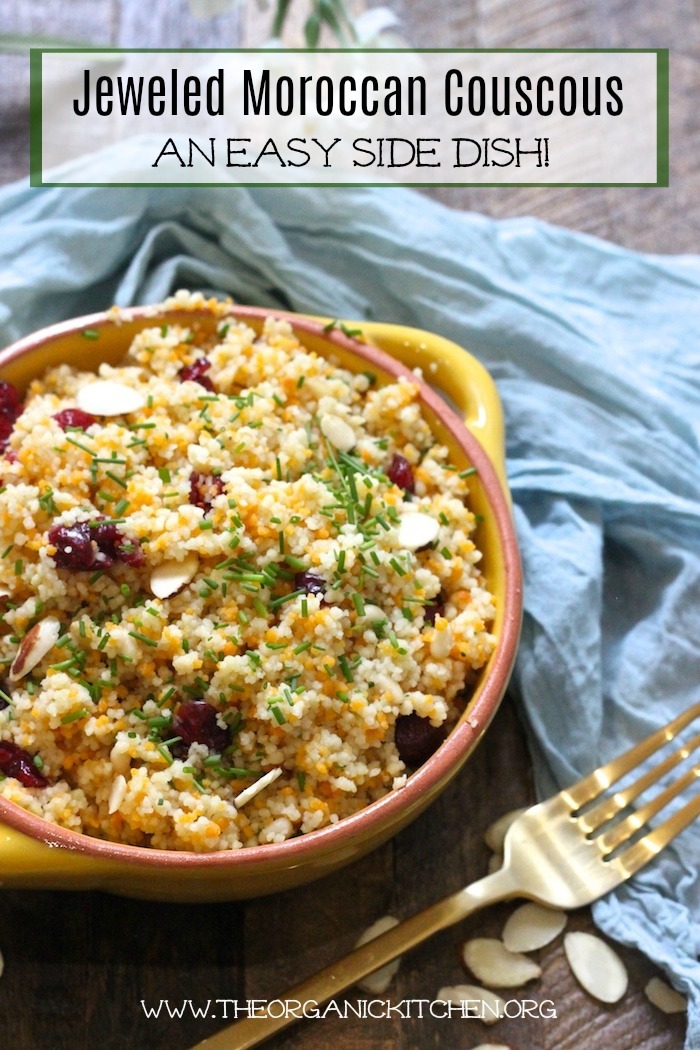 What is Moroccan Couscous?
Basically it's really tiny pieces of pasta. If you have ever tried any of my recipes featuring Israeli Couscous you know it's more like pearls of pasta, Moroccan couscous on the other hand is tiny, and fluffy and can be seasoned or garnished with whatever you have on hand. For this recipe I use cranberries, chives and sliced almonds.
Even Easier to Cook Than Rice!
There are so many great things about couscous…it goes with just about anything, it's pretty, somewhat underused (so it impresses people) but best of all it's virtually no fail. Just sauté some shallots in a pot, add broth and bring to a boil, then add the couscous, cover and take off heat. No risk of over or undercooking. I love to serve it alongside these chicken skewers!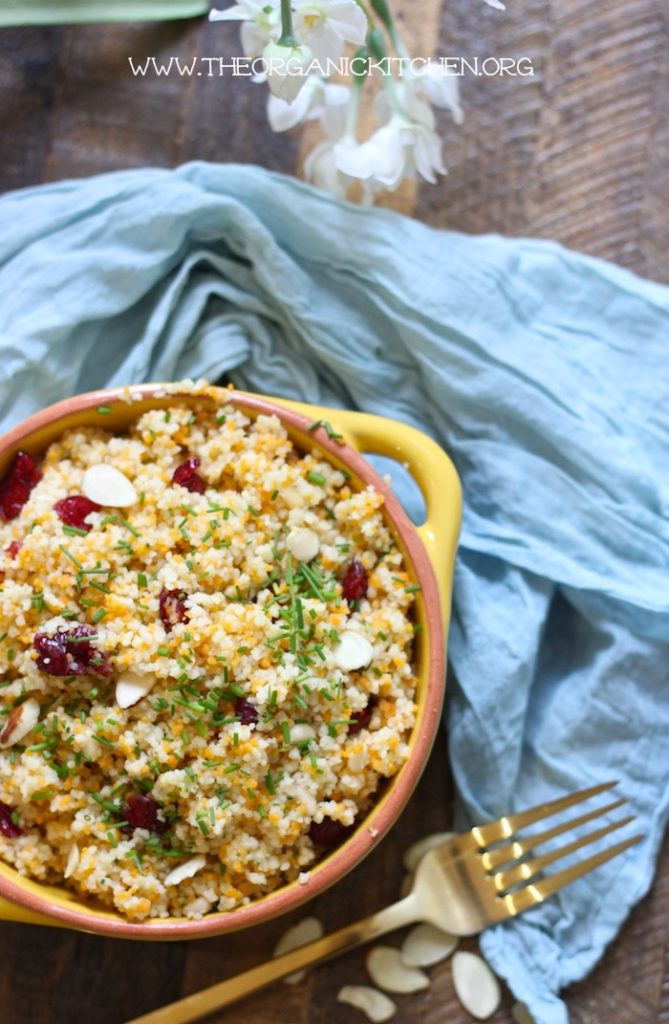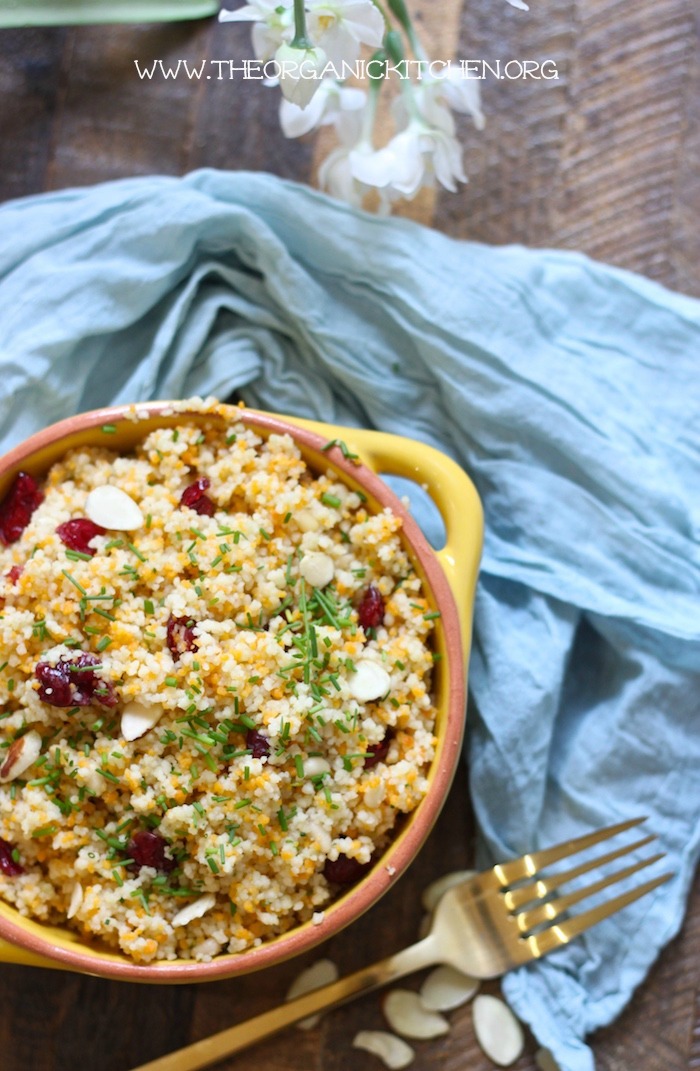 The Recipe:Jeweled Moroccan Couscous an Easy Side Dish!
What you need: I love this Moroccan Couscous and make it in this pot.