Last week I showed you How To Make Sweet Potato Rice. So it stands to reason that this week I would show you just one of many things you can do with it. So many ideas are popping into my head, but I am starting with this one: Pulled Pork over Mexican Sweet Potato Rice- Paleo/Whole30!
(This post contains affiliate links. I may make a commission off sales but your price remains the same.)
Oh Goodness Gracious…
My love of Mexican food knows no bounds, so my first thought after coming up with sweet potato rice was "how am I going to Mexican this baby up?!" I'll tell you how, onions, bell peppers, jalapeño chilis, and tender pulled pork that's how!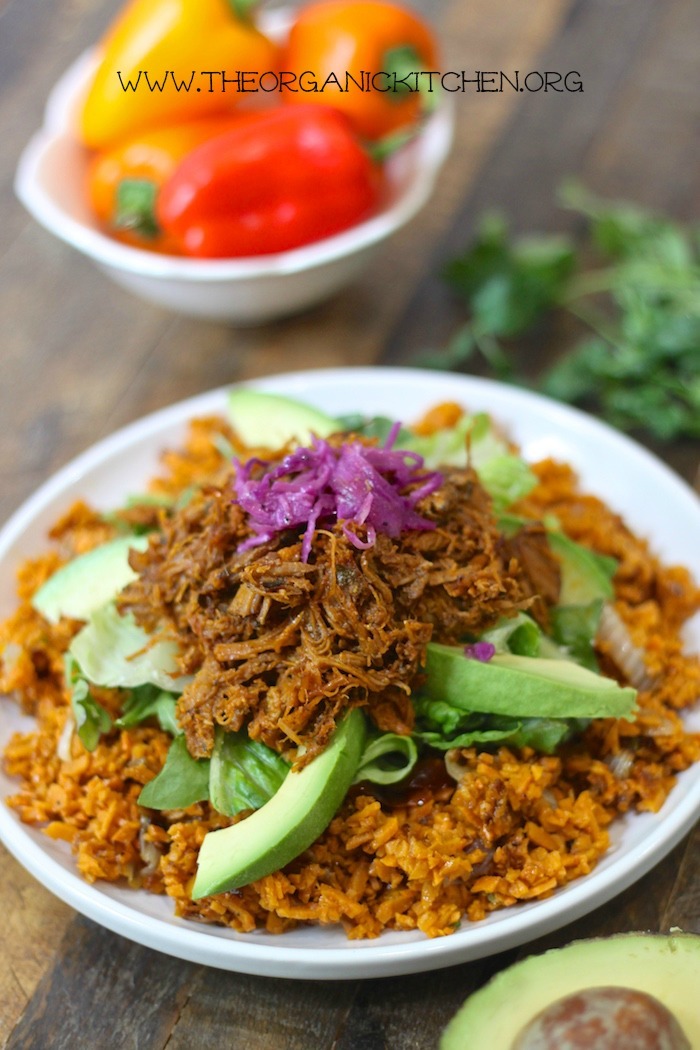 Instant Pot or Crock Pot, It's All More Than Good…
You can make this pulled pork in the Instant Pot or Crock Pot. It will be tender and juicy and perfect for topping this spicy sweet potato rice. Of course, I added some greens: chopped romaine and avocado and then garnished with some pickled cabbage. But pico de gallo is a great choice too!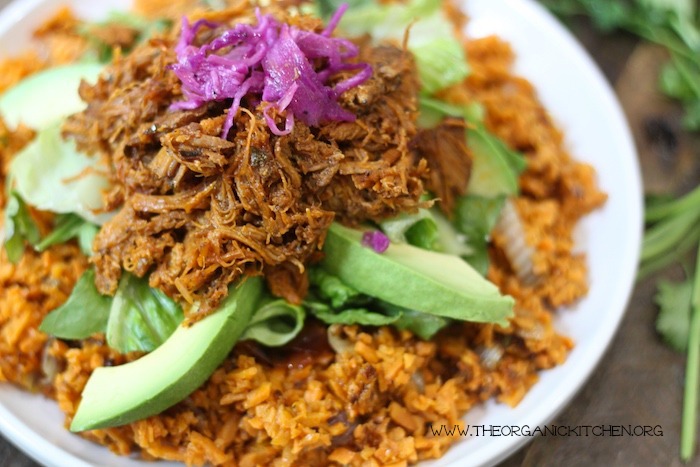 Paleo and Whole 30!
I know many of you watch your grain intake. After reading Grain Brain I certainly do! This is a great way to get those complex carbs without the grains. And of course it has protein and healthy fats.
The Recipe: Pulled Pork over Mexican Sweet Potato Rice- Paleo/Whole30
Tips and what you need: learn to make sweet potato rice here. You will need an Instant Pot or Crock Pot. If you need a tutorial on working with hot pepper click here.