Honestly, without sweet potatoes I would never make it through a Whole 30. Sweet potatoes are beautiful, versatile, delicious and supply us with complex carbs that curb those sugar cravings. And they are high in vitamins B6, E and C, potassium and iron and a great source of fiber especially when eaten with the skin on. The following 12 Whole 30 Sweet Potato Recipes are the best of the best! So whether you like them baked, made into fries, spiralized, turned into waffles, or "riced" there's a recipe here you'll love!
First up these gorgeous Spiralized Sweet Potato Fries from The Movement Menu!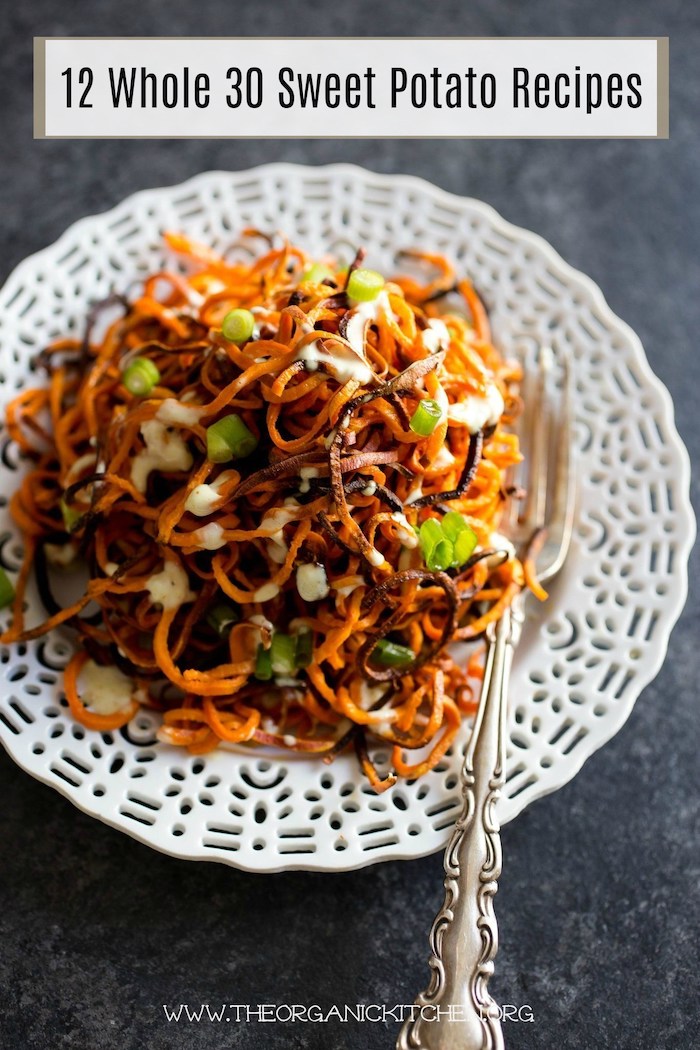 The perfect breakfast, lunch or 'breakfast for dinner' recipe! Savory Sweet Potato Fritters with Fried Eggs and Avocado from Cook With Me Darling.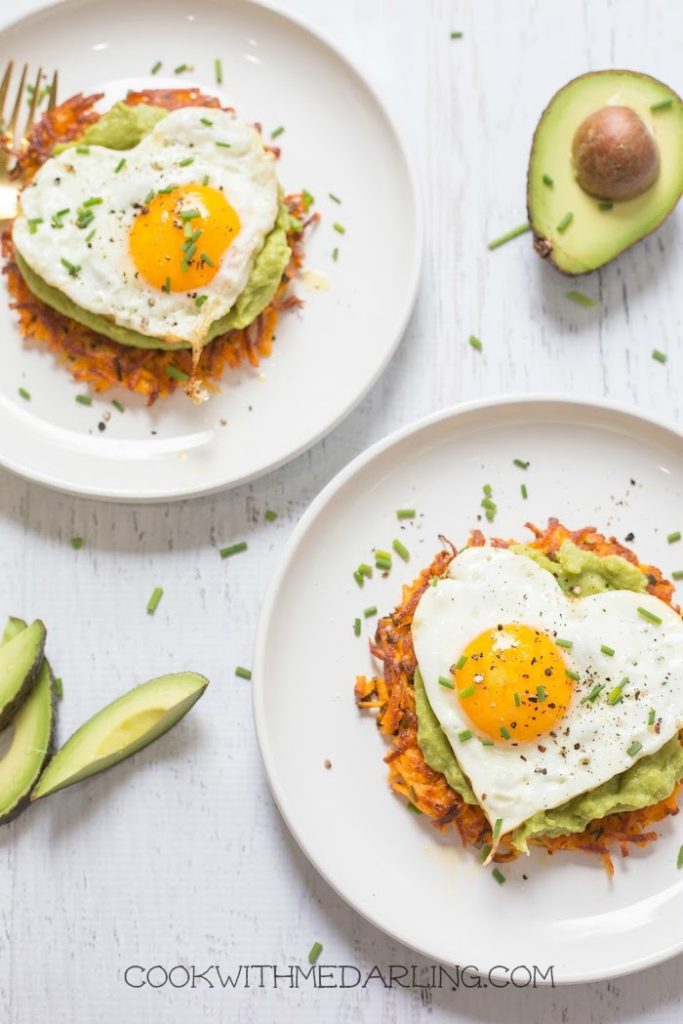 And because sometimes on W30 you just miss that sandwich! Get your sammy fix with these Sweet Potato Egg Waffle Breakfast Sandwiches from Fit Mitten Kitchen!
Add some greens to your orange with these simple, lovely Sweet Potatoes with Kale and Caramelized Onions from Calm Eats!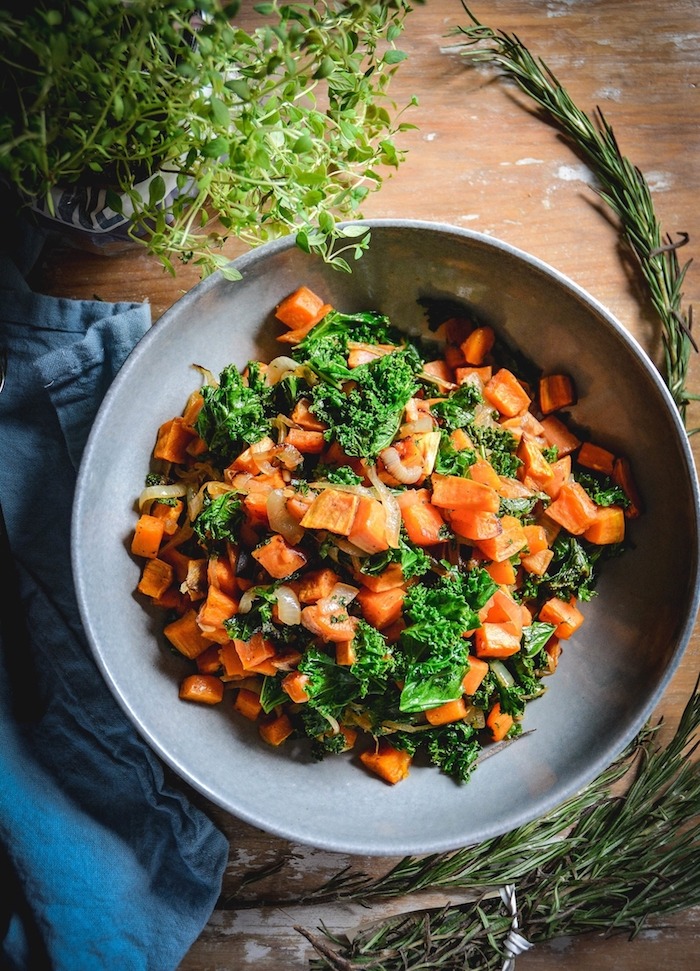 And because we need that crispy crunch as well as some heat I offer up these delicious Roasted Sweet Potato Wedges with Chipotle Cashew Dip!
And because I am all about a healthy bowl meal I had to include these beautiful Veggie Packed Taco Bowls with Roasted Sweet Potatoes from Bet on Dinner. Yum!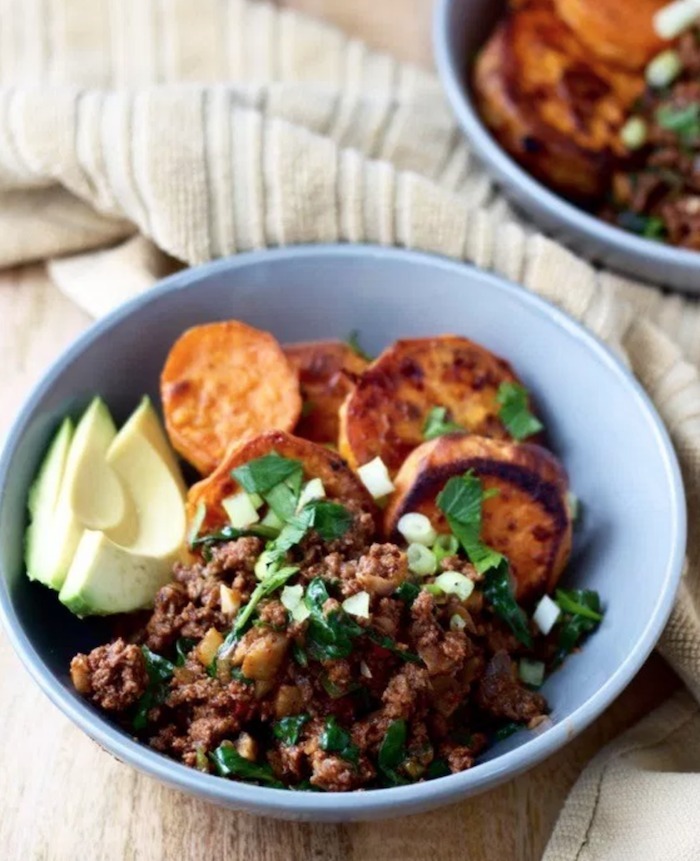 And because nothing hits the spot like a hearty, warm, bowl of chili, this Smoky Chipotle Turkey and Sweet Potato Chili from Peas and Crayons is a must make!
Get that spiralizer back out, you're going to need it to make this fantastic Kimchi Beef and Sweet Potato Noodle Bowl from Pasta to Paleo!
Sweet Potato Rice is a game changer. Serve as a side dish to any main course or as a base for any Mexican meal!
Find your protein, greens and healthy fats in this Sweet Potato Chicken Hash from The Healthy Foodie!
Love Indian food? Then you'll love these Whole 30 compliant Pull Apart Chicken Tandoori Sweet Potato Skins from Healthy World Cuisine!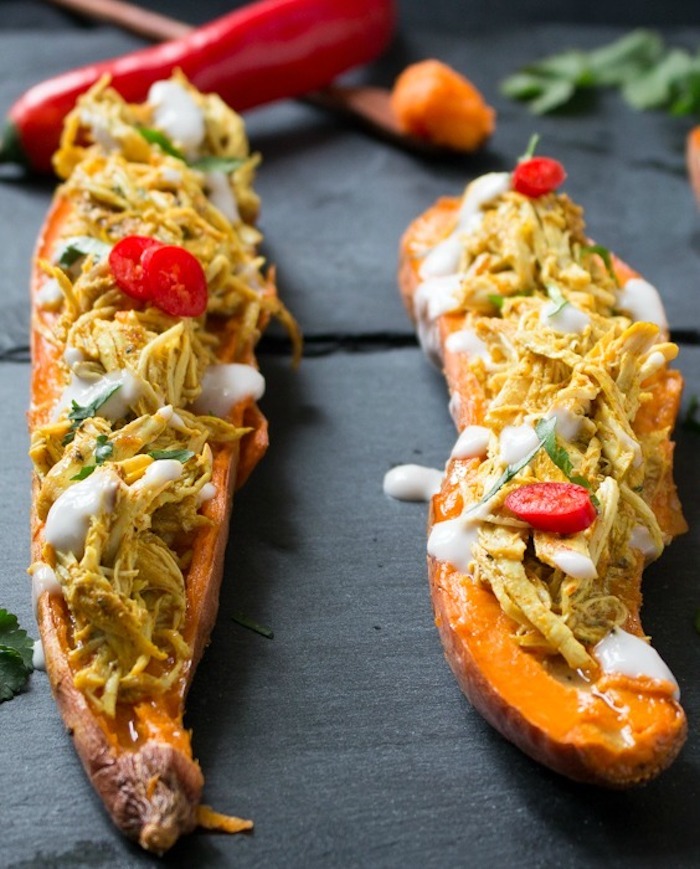 Last but not least The Sweet Potato Breakfast Hash with Perfectly Poached Eggs! I make loads and use it all week. Cook once, eat several times!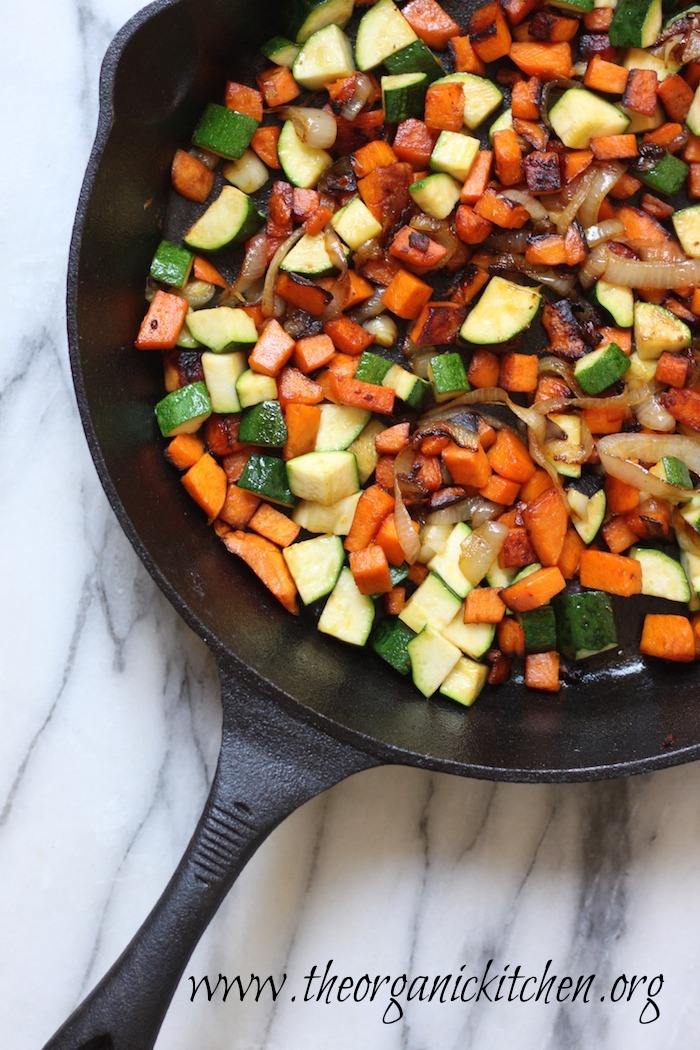 Enjoy your sweet potatoes friends!